Nam Man Prai and Metta Oils
Sacred Necromantic and Herbal Prai Oils, Metta Oils and Lip Gloss Balms for Maha Sanaeh and Metta Maha Niyom Mercy Charm, Siang Choke Gambler's Luck, and Gae Aathan Anti Black Magick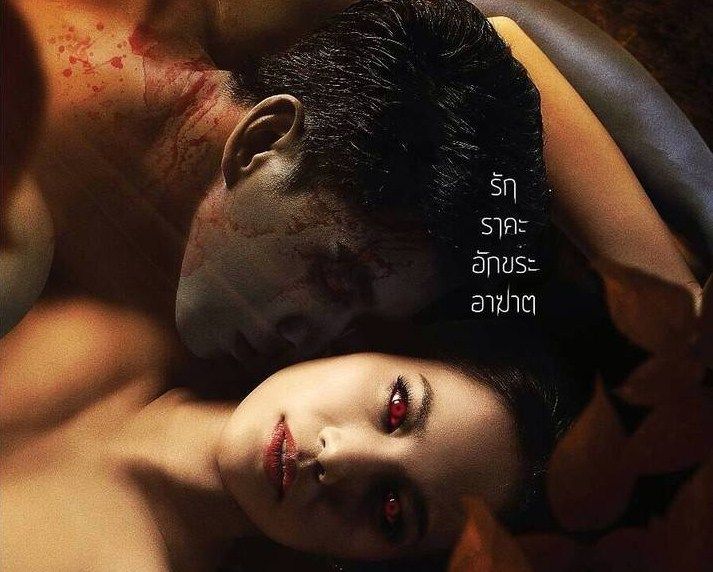 ********************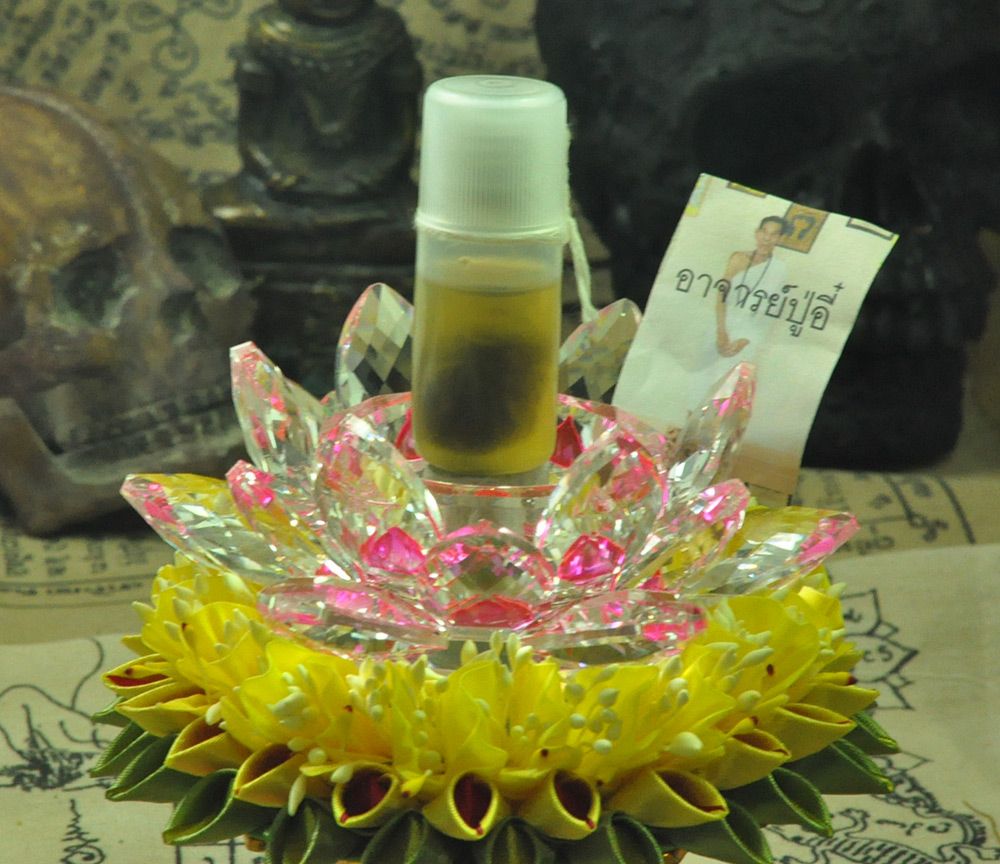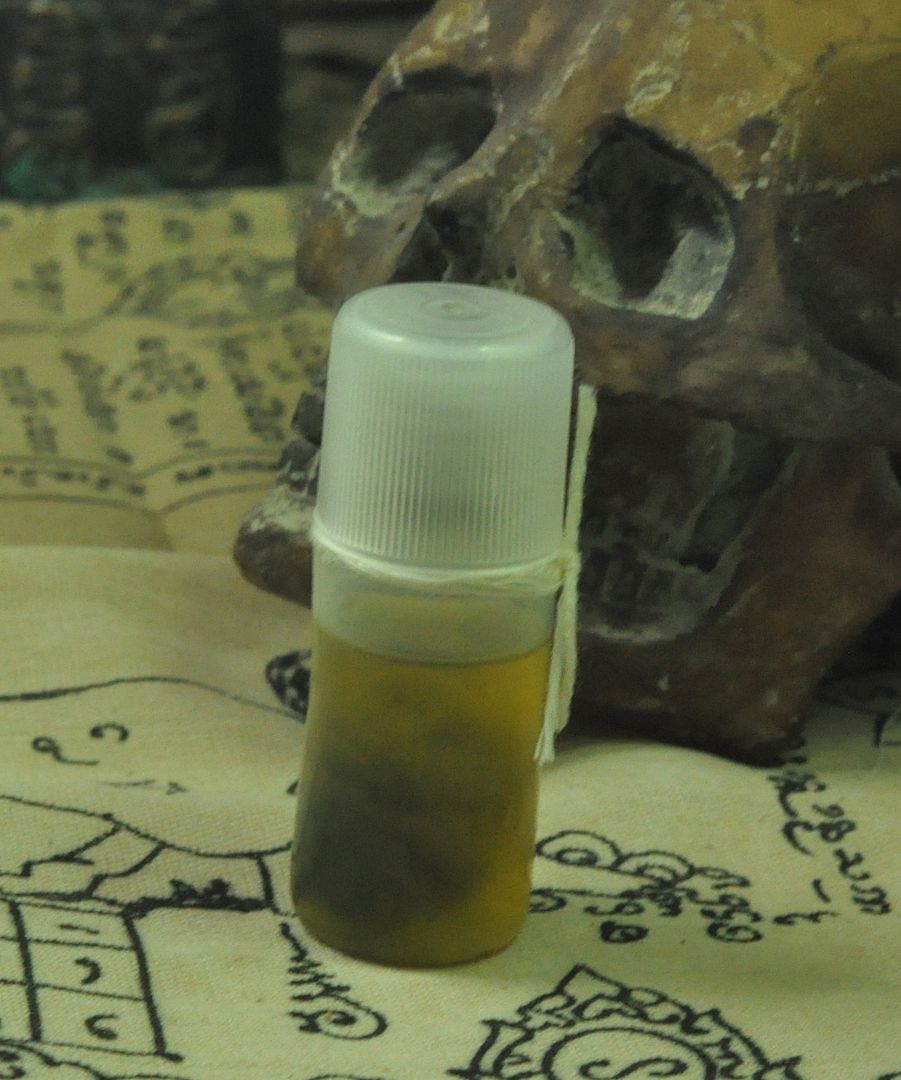 Nam Man Prai magical Love oil Maha Sanaeh
Thai amulet hypnotising love oil attraction improving Metta Maha Larp Maha Saney

The Love Potion of Mind Controller
The love potion of mind controller is made by a magician named "Ajarn Ei." He got old inherited beeswax of charm for making the love potion from a very powerful magician named "Phaw Pleng Boonyuen" Years later; he got bone ashes of fifty nine dead bodies from his students and he uses those given ingredients to make the love potion of Mind Controller. In addition, there are other plenty more auspicious ingredients such as Gae Lae oil, Dawkthawng oil, Sa Ne Jan oil and love potion of dead bodies of people who died while pregnant. Some of the mentioned ingredients are also given by khmer witch doctor. Ajarn Ei, the magician, invited spirits to help cast an incantation over the love potion of Mind Controller. So, it is very haunted and holy.
How to use the Love Potion of Mind Controller
You can apply the love potion on a person you fall in love with or you want to court, but don't let them know you do it. Then, you will become loved and fascinated by whom you use the love potion with. However, when you succeed, please be responsible for the person you apply the potion on. Another suggestion is to make merit, set birds, and fish free and that will make your wish quickly successful.
Before you use the potion, cast this spell to strengthen the power of the potion "ji je ru ni / jit tang / prai haa sip gao ton / ma ni ma ma / mae prai ma ma / ei hi ma ma / so ma rei sa" for three times. It would be better if you offer whiskey as an offering to the potion.
BOTTLE SIZE : 2.2 * 5.5 cm
น้ำมันพราย 59 ตน มนต์ดำมหาเสน่ห์เรียกจิต อาจารย์ ปู่อี๋
รุ่นประสบการณ์มากมาย ผสมมวลสารเก่าของพ่อเปล่ง บุญยืนคือสีผึ้งมหาเสน่ห์ ผงพราย 59 ตน ลูกศิษย์อาจารย์ปู่อี๋นำมามอบให้ ทำเป็นมวลสารผสมลงไปอีก สุดยอดพรายมหาเสน่ห์ ผสมผงพราย มวลสารทางเสน่ห์หลายชนิด ทั้งน้ำมันพราย ผงพราย 59 ตน ผสมกับน้ำมันแกแล น้ำมันว่านดอกทอง น้ำมันว่านเสน่ห์จันทร์ หัวเชื้อน้ำมันพรายผีตายทั้งกลมที่ลนยุคเขมรแดงเก่าเก็บ หัวเชื้อน้ำมันพรายผีตายทั้งกลมสายเขมรของอาจารย์หมอผีเขมรแลกเปลี่ยนมวลสาร กันมา ผงพราย 59 ตนมวลสารเก่าเก็บ หัวเชื้อน้ำมันโหงพราย หัวเชื้อน้ำมันผีตายโหง วิชานี้มิใช่การสะกดพราย แต่เป็นการอัญเชิญดวงจิตพรายมาช่วยมวลมนุษญ์ผู้อยากสมหวังในรัก หากได้ผลแล้วต้องรับผิดชอบ โดยเฉพาะเรื่องหญิง เพียงแค่พกก็สุดยอด ดีด ทา ป้าย อย่าให้รู้ตัว หรือแค่พกติดก็เด่นแรงมากเรื่องเสน่ห์เพศตรงข้าหา หรือจะขอให้พรายช่วยในเรื่องของความรัก การงาน การเงินต่างๆ ตามที่ขอ เซ่นด้วยเหล้าขาว เลี้ยงเขาแล้วใช้งาน หมั่นทำบุญใส่บาตร ปล่อยนกปล่อยปลา อุทิศแบ่งบุญให้เขาได้ เขาจะแรงช่วยเราได้แรงๆเร็วๆทุกอย่างที่ขอหากไม่เกินกรรมจะได้ผลสมใจอย่าง รวดเร็วแน่แท้
คาถาเสกพราย จิเจรุนิ จิตตัง พราย 59 ตน มานิมามา แม่พราย มามา เอหิมามา โสมาเรสะ เสก 3 จบ
*********
The oil is believe to be good for :
- improve your business by attracts opportunities and more sales
- increase your popularity, Metta as well as accumulate great fortune, wealth
?- Maha Saney, bring you sex appeal and mesmerising attraction
- attract the same or opposite gender
-Good luck for the new owner
Magic Potion, Metta Oil
Magical Effects Maha Sanaeh,Metta Mahaniyom, Kaa Khaay, Jerajaa, Siang Choke.
Very RARE !!have only in My Store .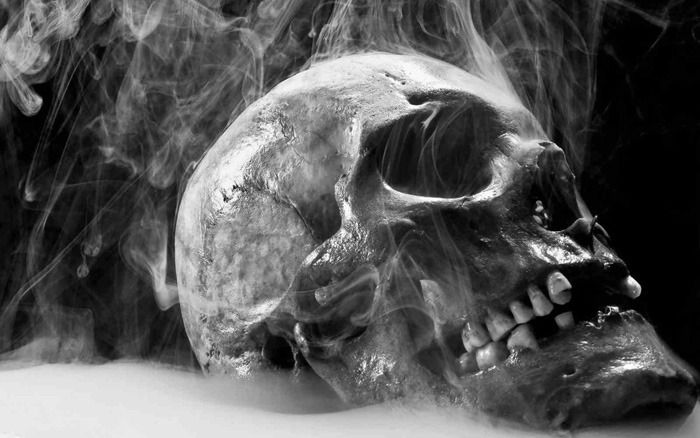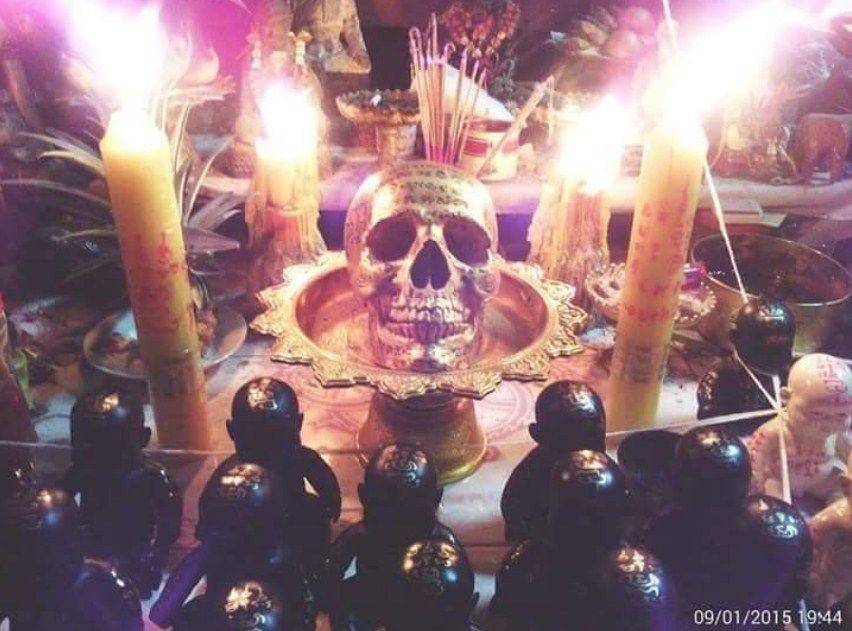 ***********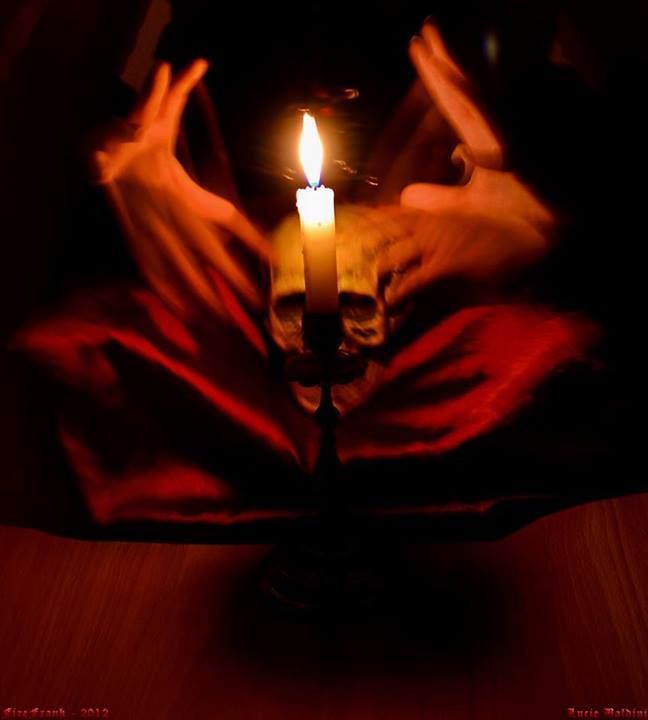 and also for your valuable collectible thing .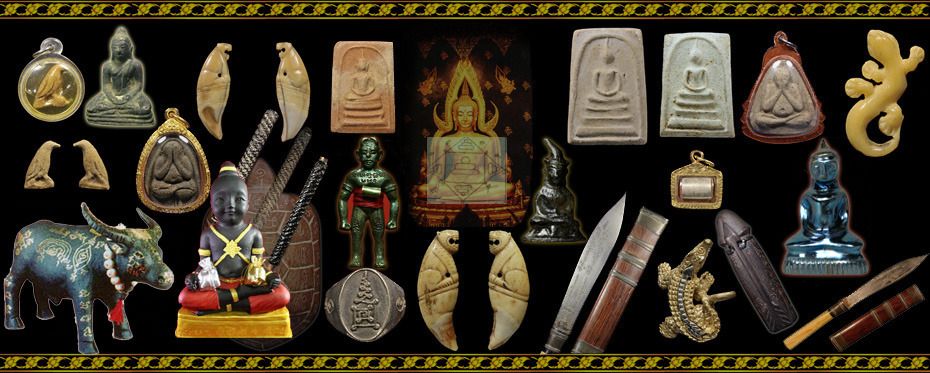 We are expert collector and trader buddha amulets , antiques , Talismans items from Thailand & Southeast Asia.
We open amulet store in Thailand too.
All of our Amulets are 100 % Satisfaction guarantee and either straight from the temple or from very reliable sources including dealers and collectors
around Thailand with whom we are afilliated.

You can trust that the items are Rare, Sacred, Genuine and beautiful Items.