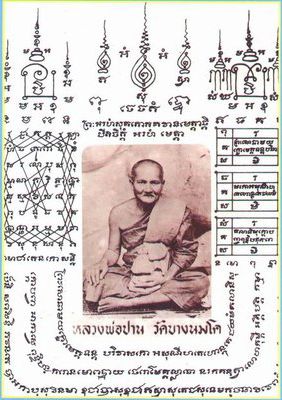 Yant Grao Paetch Diamond Armour

This style amulet is extremely Beautiful
Product Description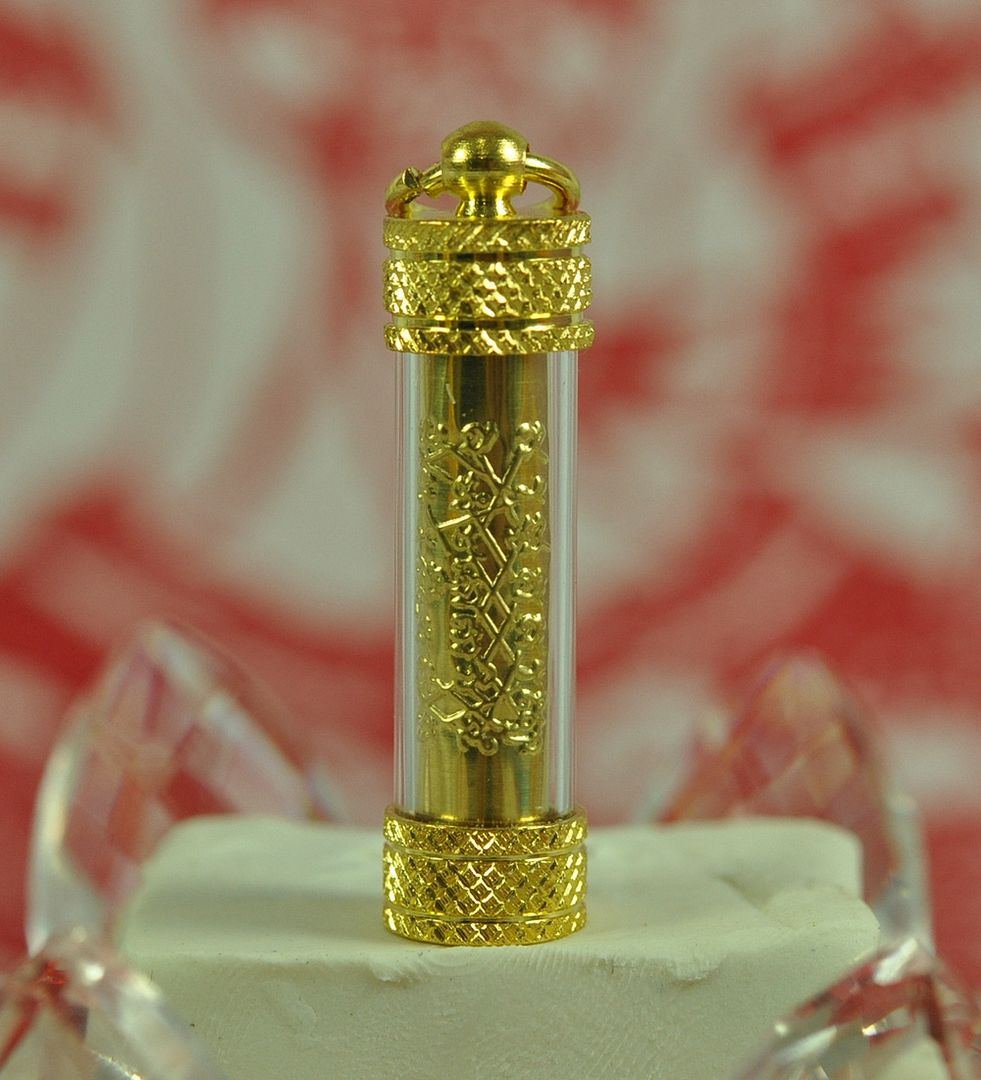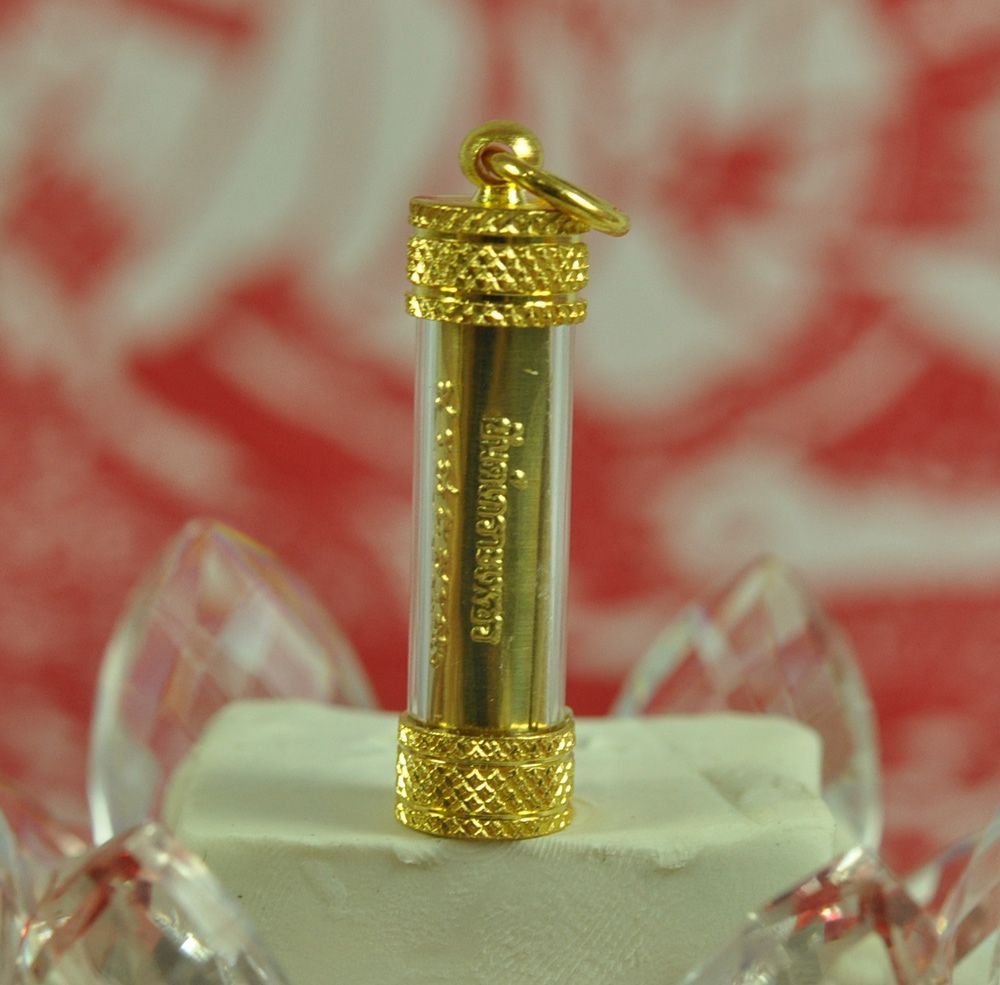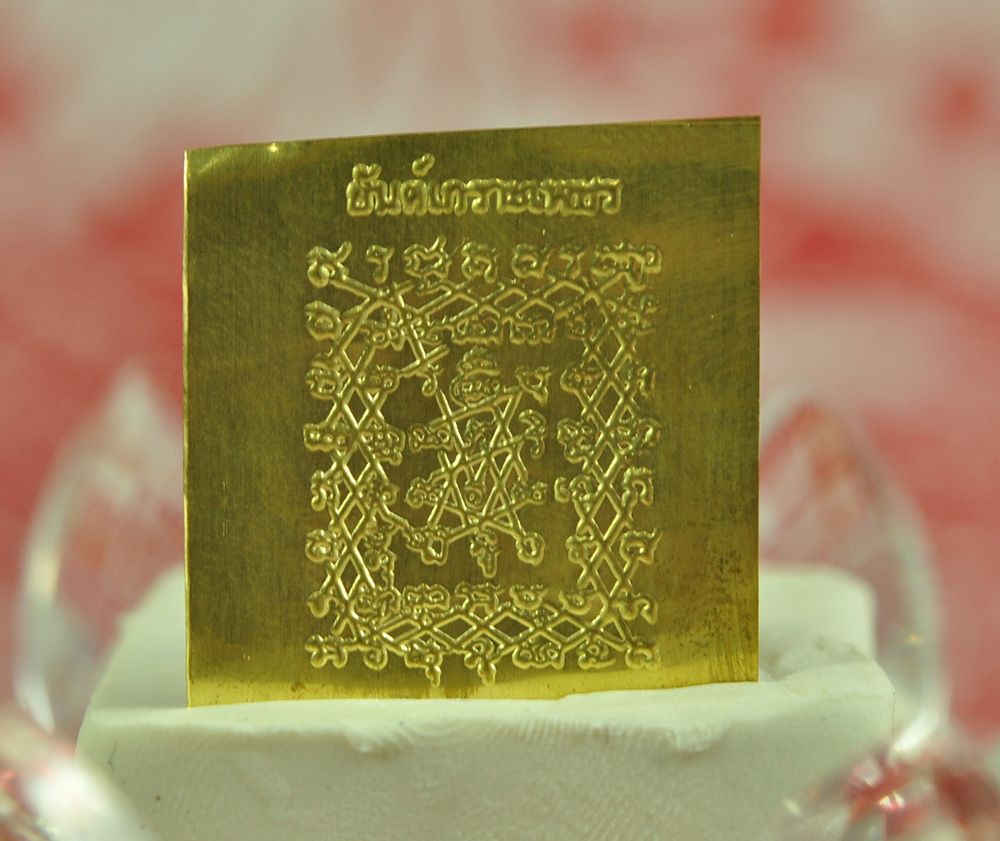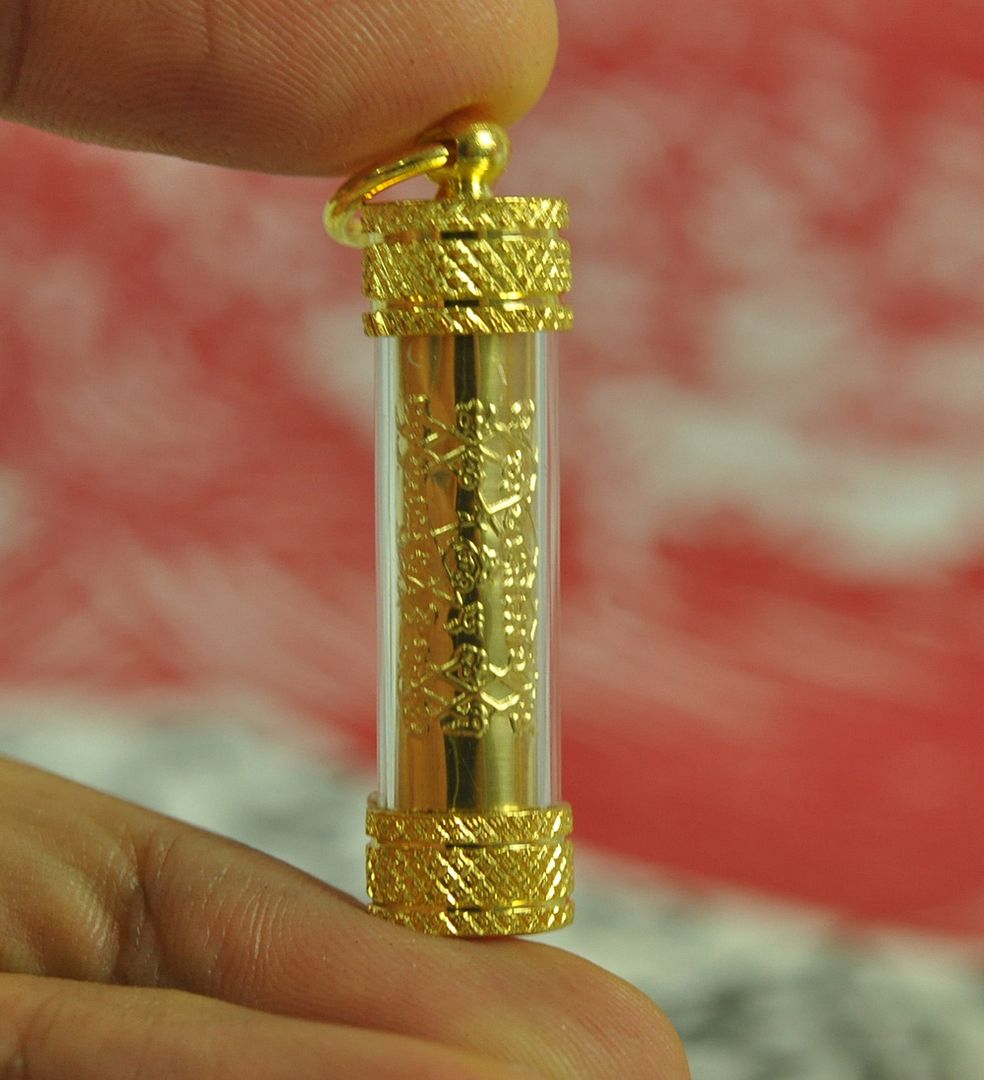 Takrut Yant Grao Paetch Diamond Armour Gold Roll Amulet
Takrud Yantra Diamond Armor Talisman Invulnerable Magic Thai Buddha Amulet
The Yant Grao Paetch Diamond Armour Spell is the most powerful protective spell known to be possible to use to blow onto the devotee and impregnate them with the Wicha, and few Masters have ever possessed the powers and adept knowledge of the Wicha to succeed in manifesting this immensely complex spell.
Made and Bless from : Wat Tha Sung
SIZE : 1*3.5 cm
Takrut is a type of tubular amulet that originated from Thailand. It is also known as "Tangkai" in other cultures. The takrut is similar to a talisman
This amulet talisman will bring you good luck and unexpected things will happen to you. It also makes you succeed in what you hope for. This Forum will bring prosperity and success in life. Believed to protect against evil. And protection from danger invulnerability, repel evil. Rich wealth wealthy windfall mercy. Trade flourished gracious charmIt would make a wonderful gift for someone special or for collectors of Asian antiques. Give it to you for a successful power or keep it in your house. Give it to you for protection and luck evil energy created or stored in your home, it is a collection of true stories
Takrut Roll Plated Micron Gold Pendant .

In believe, Diamond Armor Yantra will protect you from dangerous and bring lucky to your life.

THIS AMULET ALREADY BLESSED FROM Wat Tha Sung , AUTHAITHANI Province Thailand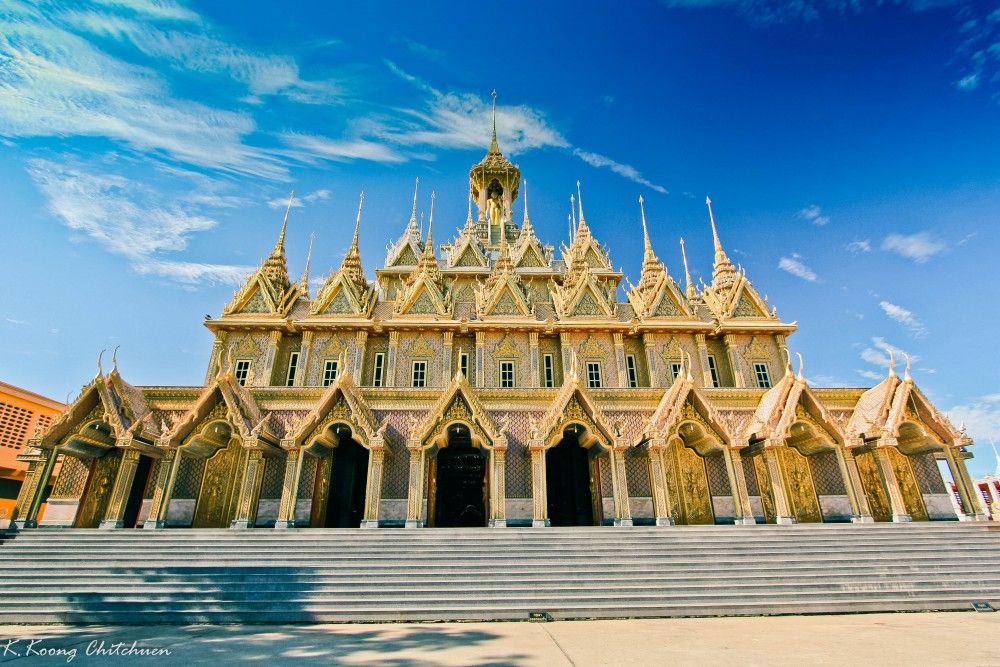 WAT Tha Sung Temple
Wat Tha Sung (another name is Wat Chantharam) is at Mu 2, Tambon Nam Sum. It is an old temple from the Ayutthaya period. It was formerly called "Wat Chan" which is the name of an abbot. Wat Chantharam later was abandoned until 1789 when the monk Luang Pho Yai came here. Villagers asked him to become the abbot of the temple and he renovated it. The first location of the temple was on the bank of Sakae Krang River. The artifact of the place is a pulpit built by Luang Pho Yai that is opposite the temple. More buildings were later added by the monk Phra Ratchaphrom Yan Nen (Luang Pho Ruesi Ling Dam). The new convocation hall is beautiful with an ornately decorated interior. The inner windows and doors have pictures of angels. His Majesty the King presided over a ceremony to officially open the building. Surronding the building is a traditional columned wall. Images of Luang Pho Pan and Luang Pho Yai 3 times the actual size is at the corner of the front wall.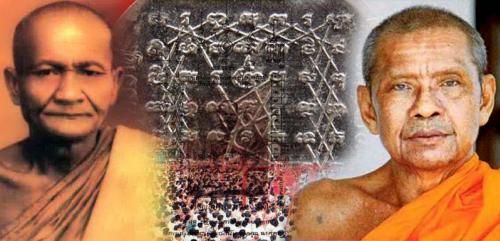 Yant Grao Paetch (Diamond Armour Yantra)
Luang Phor Parn found the hidden mystery of Yant Grao paetch (Diamond Armour Yant/Kata) – Consisting of The Kata I dti Bpi Soe 8 Tidt (Eight Directional Mantra) – Without Yant Grao Paetch it would be impossible for many other Yant to exist, due to the fact that many other Yant contain the same Kata (Mantra) inserted within their structure.
Luang Por Parn found this great Kata as he was meditating and a Yaan (or Yana in Pali Panskrit), meaning supernatural sense,occured in his meditation.
It told him that there was a special magical metal template hidden within the main Chedi of Wat Phra Sri Ratana Maha Taath, Supannburi province, waiting for him to discover. Not long after that he reached the Chedi and found a ancient silver template engraved with the Kata of Yant Graopaetch. The template had a message explaining that the person who found it shall be a great Master, and that Heaven had defined who should find it.
The Template also describes that one who recites this Kata everyday shall have his body covered with a Diamond Armour and will be protected from all dangers, he shall never be able to be destroyed by his enemies. In addition, the enemy will be destroyed through a strange phenomenon because of the reflective result from the magic Diamond Armour !
A Sang Wi Su Loe Bu Sa Pu Pa
A means Arahang
Sang/sam means Sammaa Samputto
Wi/Wich means Wichaajaranasambano
Su means Sukadto
Loe means Lokawitu
Bpu means Bpurisatammasaarati
Sa means Sathaa Taewamanussaanang
Pu means Puttoe
Pa means Pakawaadti
********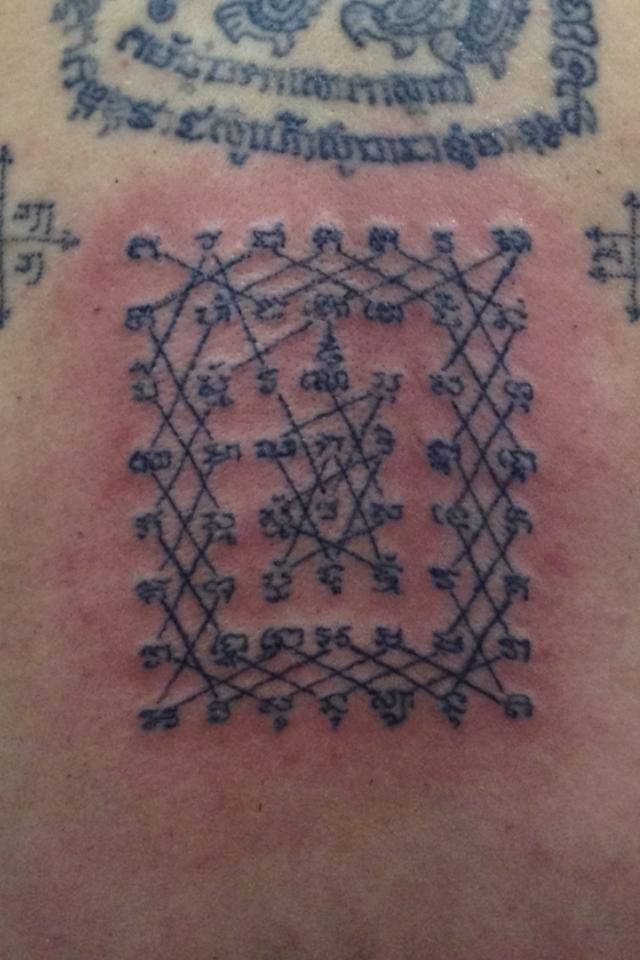 Diamond Armor Yantra spell is a piece of Purely Buddhist Sacred Geometry, containing the highest Psalms of Praise and Declaration of the Attainment of Arahantship of the Lord Buddha Sakyamuni.
The Kata is written in a magical Yantra square, which can be read in two directions, pronouncing the Kata (Incantation) in two differing ways;
1. Idtipiso Bhagava Arahang Sammaa Sam Buddho Vicha Jarana Sambpano Sugadto Logawituu Anudtaro Bpurisa Tamma Saaradti Sadthaa Taewa Manussanang Buddho Bhagavati
2. I Ra Chaa Ka Dta Ra Saa Dti Hang Ja Dto Ro Thi Nang Bpi Sam Ra Lo Bpu Sa Pu So Maa Na Ga Ri Thaa To Pa Sam Sam Wi Sa Tae Pa, Ka Pu Ban Tuu Tam Wa Ka Waa To No A Ma Ma Waa A Vi Su Nu Saa Nu Dti
Carrying or otherwise possesses the Magick of the Diamond Armor Yantra, has a Crystral Wall of Buddhas, Bodhisattvas, Brahmas, Gods and Denigods, Dhakinis and Yidams, Devas and Buddha-Savaka protecting you.
It protects against all forms of poisonous beasts and insects, snakes and other poisonous dangers, such as poisonous plants. It protects from 'Dtaay Hoeng', meaning an unnatural or terrible death, which usually results in becoming a ghost or phantom. It protects against evil magic and sorcery, ghosts and demons, as well as physical dangers and deadly accidents or events.
It increases Wealthh and Prosperity, and Improves the chancs of Promotion in the workplace and Succesful Advancements in Life. It inicreases Metta Mahaniyom, and popularity and believablility, and the bias of others will be gain in your favor. It transforms bad horoscope into good fortune and reduces bad Karma, increasing Good karmic events and your chances of making merits.
This amulet is genuine powerful for many people to worship for a long time and owning up. The good luck belongs to the person who owns it and most people believed that :
This Amulet make great life.

More safeguard.

Amulet will make all your wishes for rich good heath.

Have a fortune.

Protects from harmful things.

More power and prestige.

Help with charm.

Get lucky.

Everyone love.
and also for your valuable collectible thing .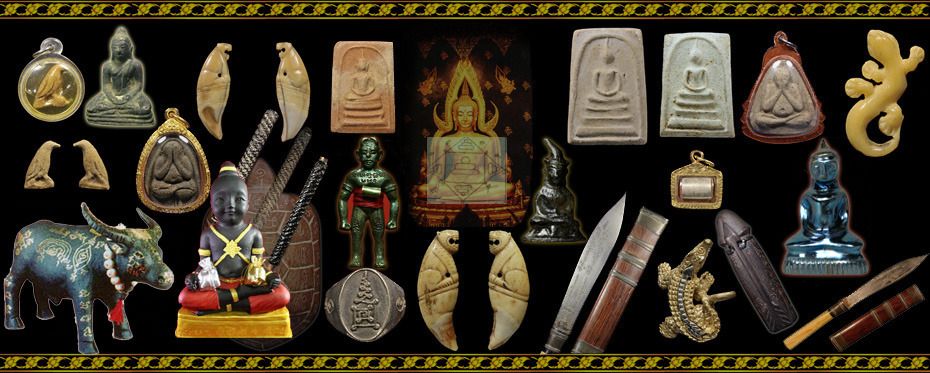 We are expert collector and trader buddha amulets , antiques , Talismans items from Thailand & Southeast Asia.
We open amulet store in Thailand too.
All of our Amulets are 100 % Satisfaction guarantee and either straight from the temple or from very reliable sources including dealers and collectors
around Thailand with whom we are afilliated.

You can trust that the items are Rare, Sacred, Genuine and beautiful Items.