The Statue of The Spirit of Hongprai Khamae Lue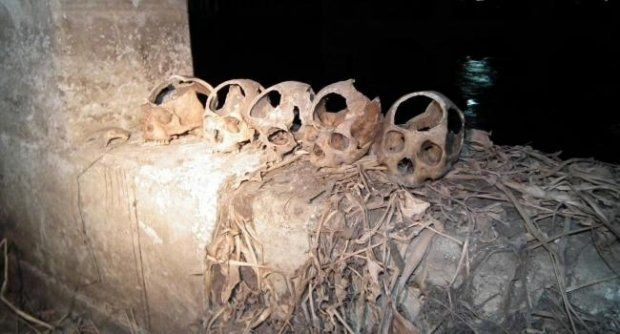 Product Description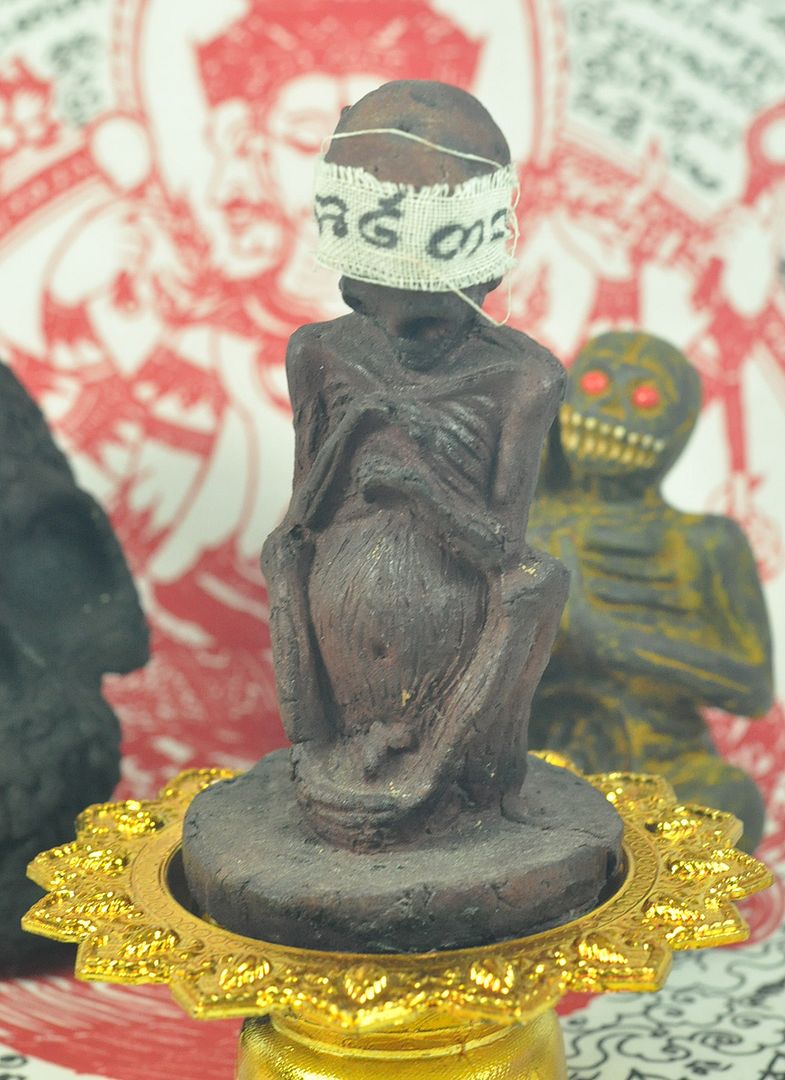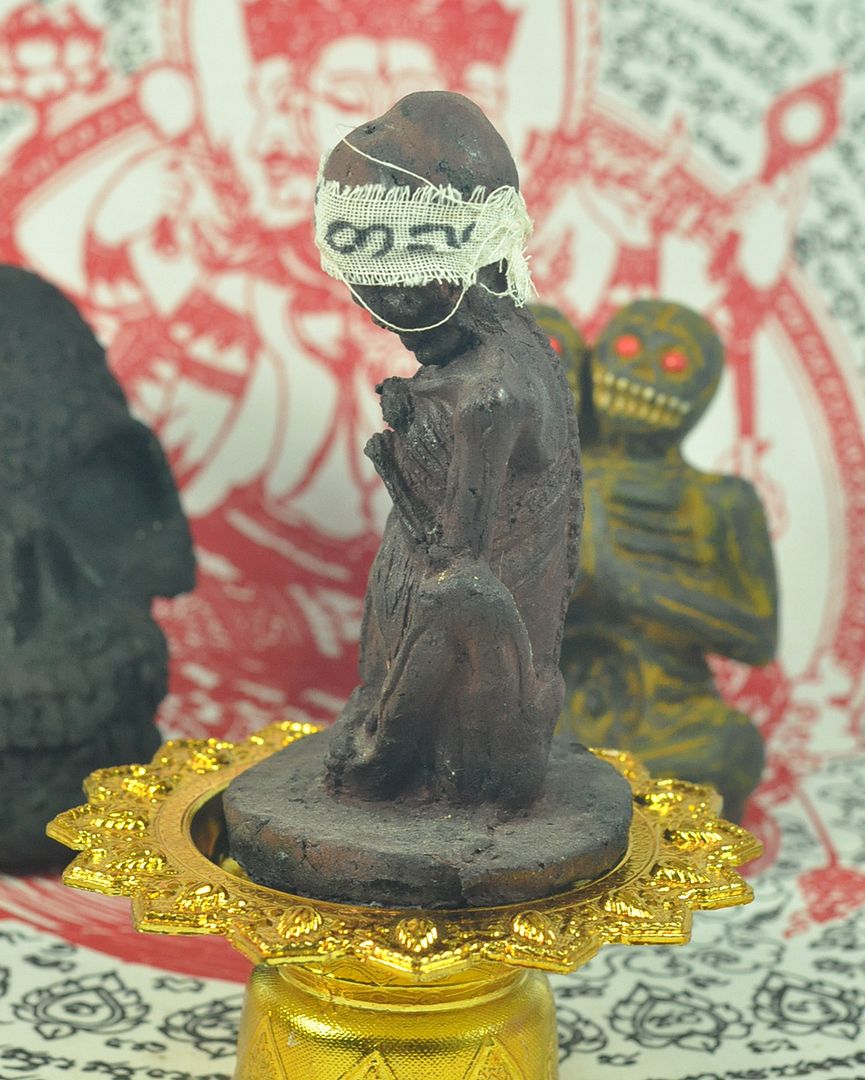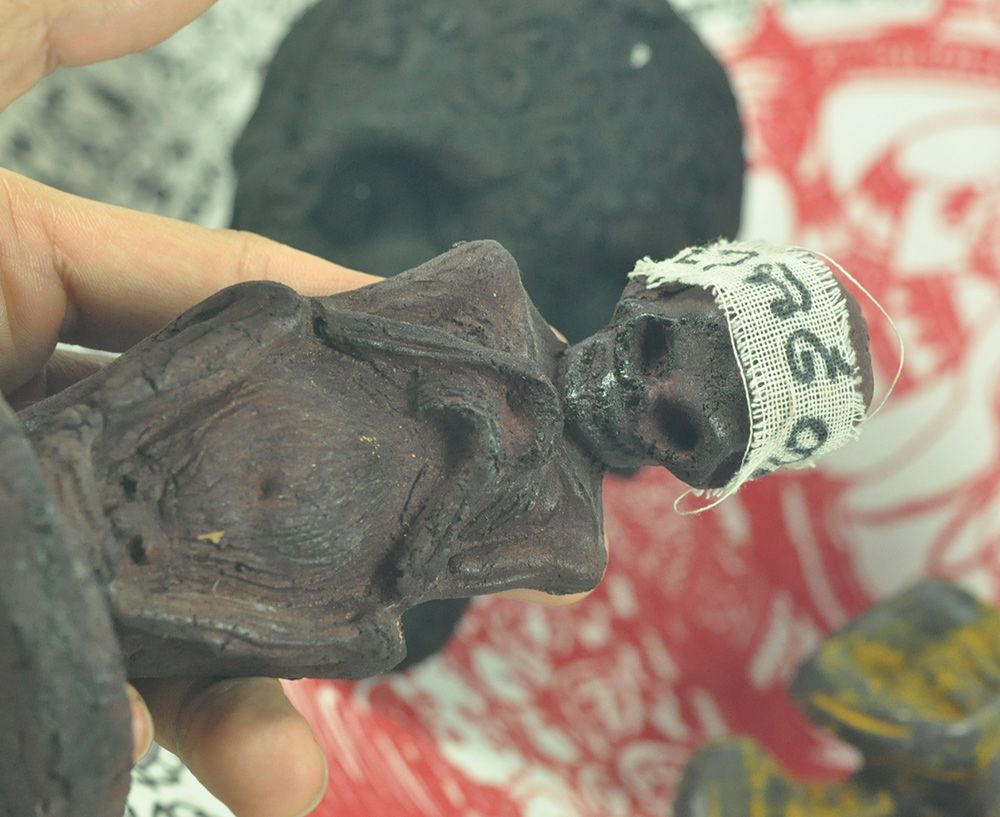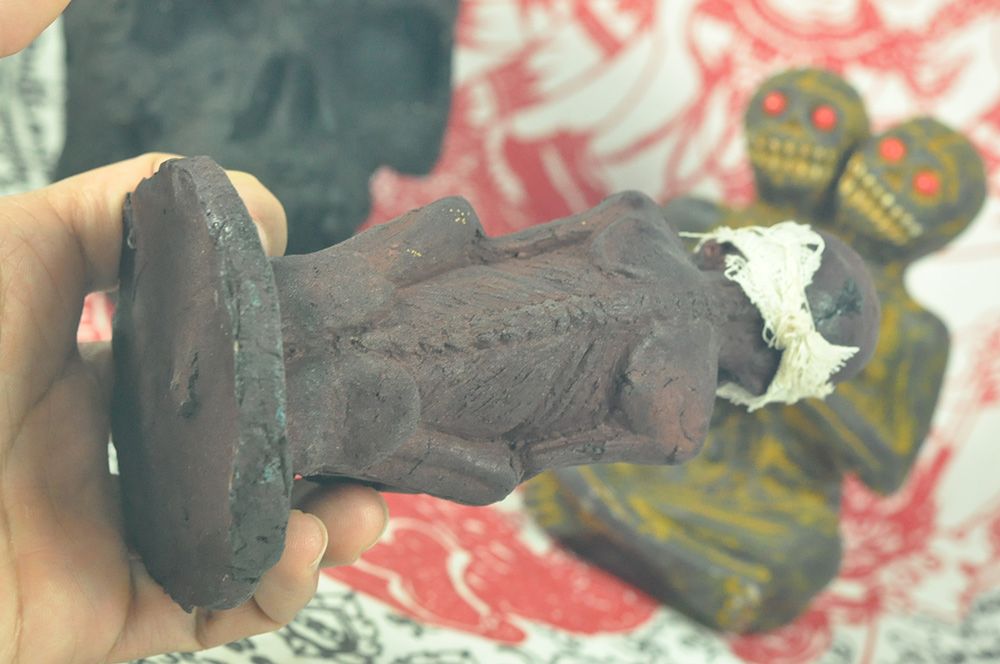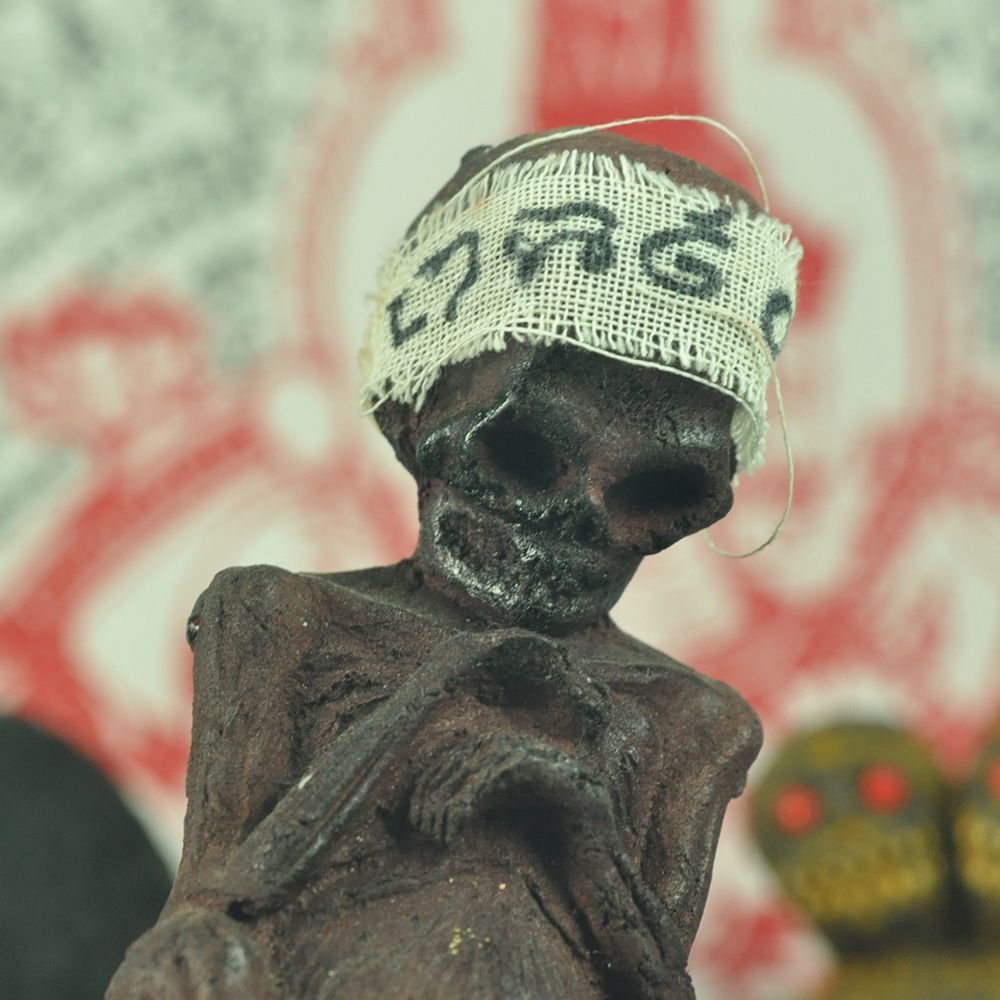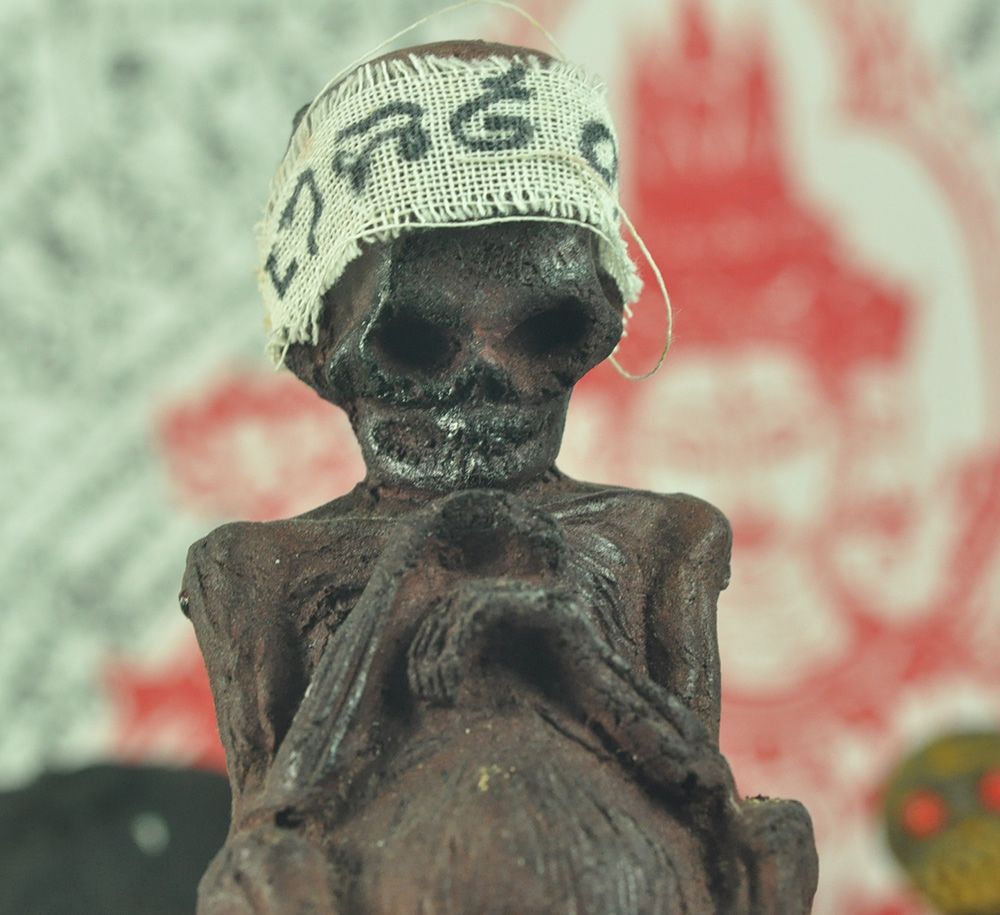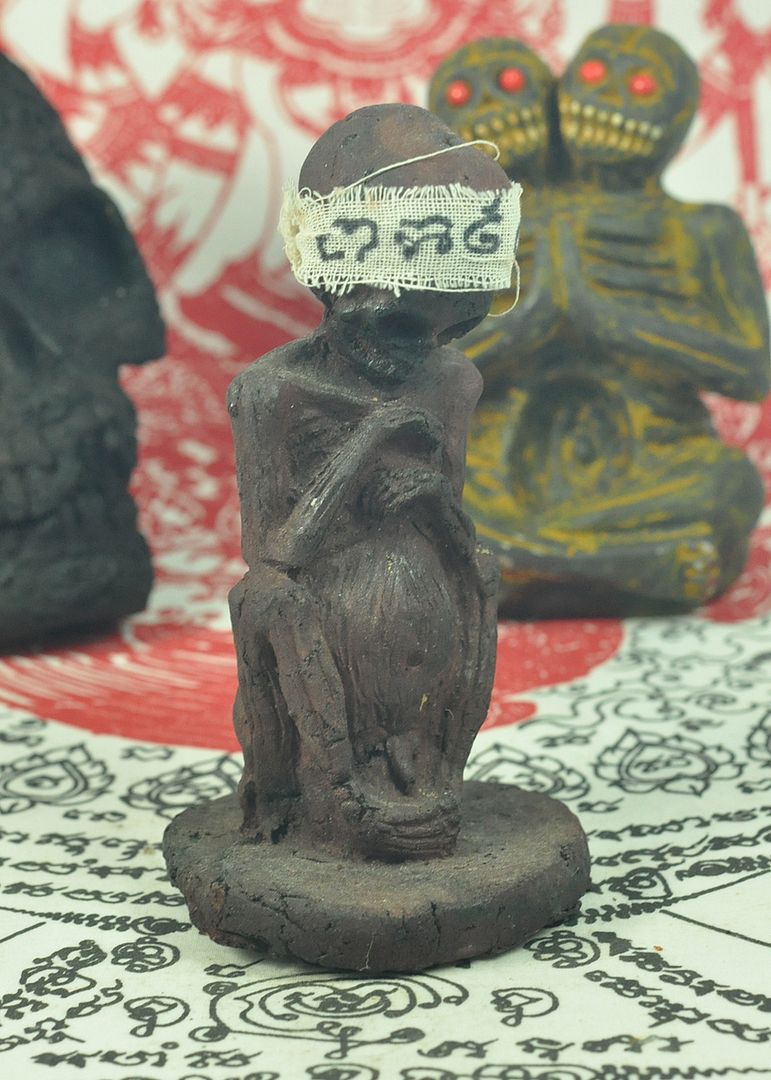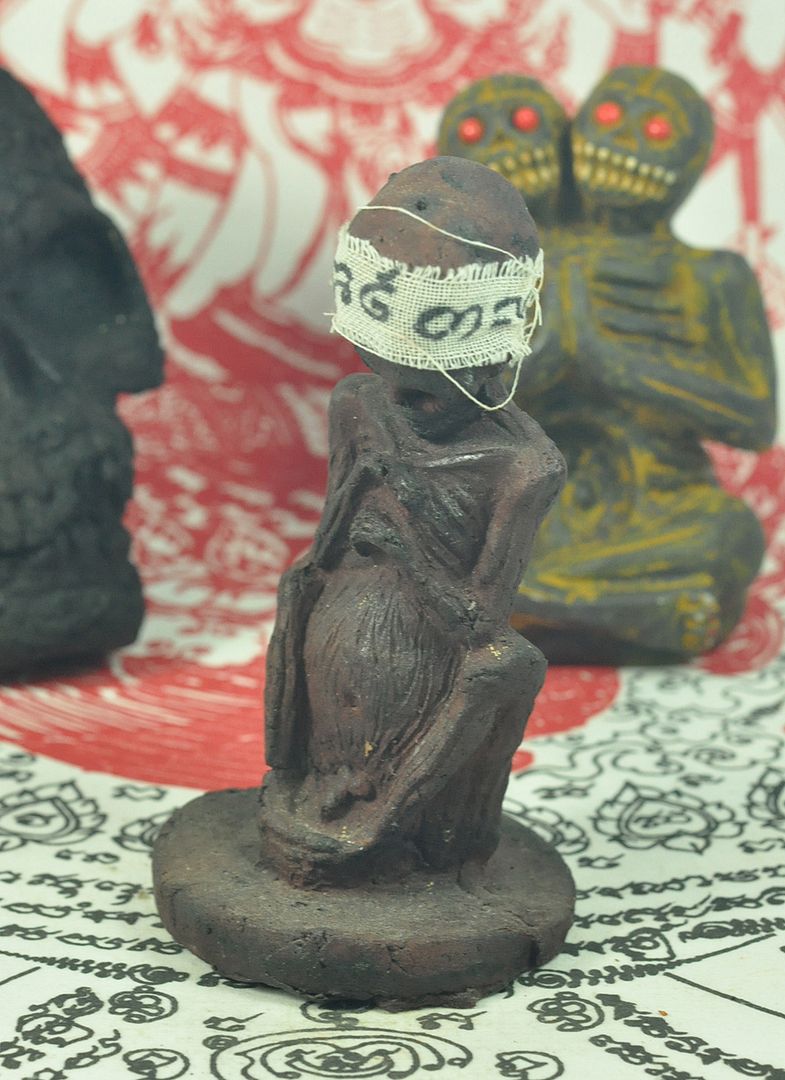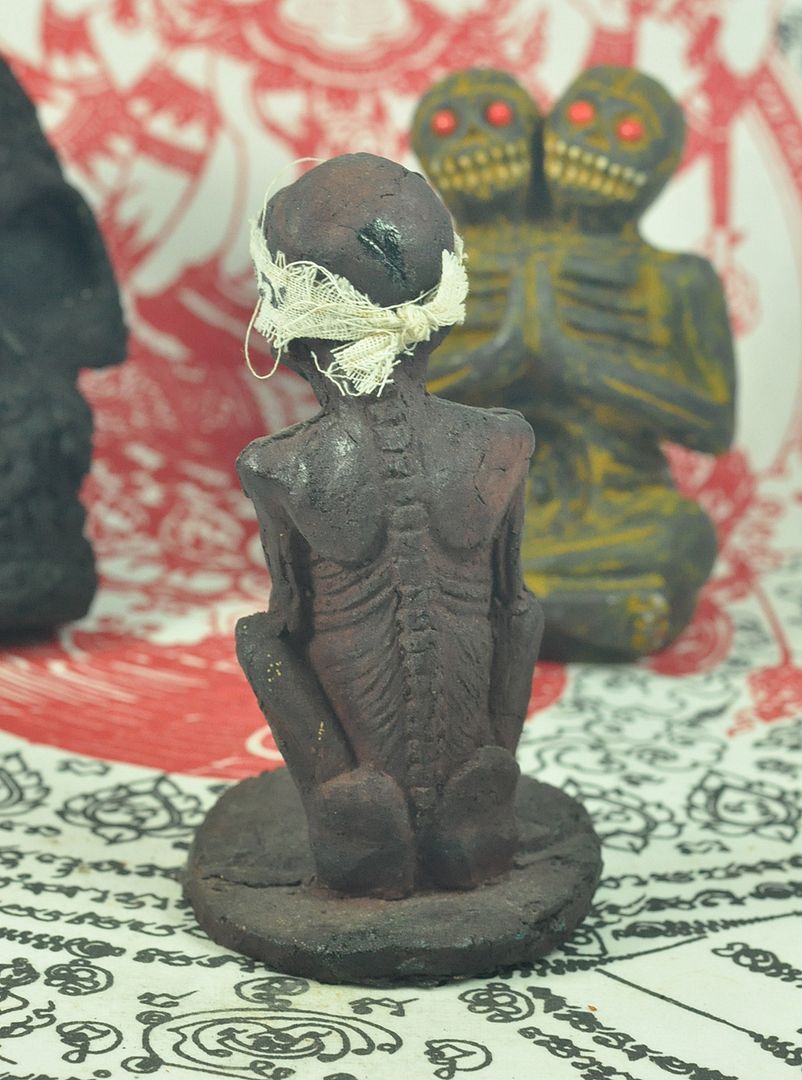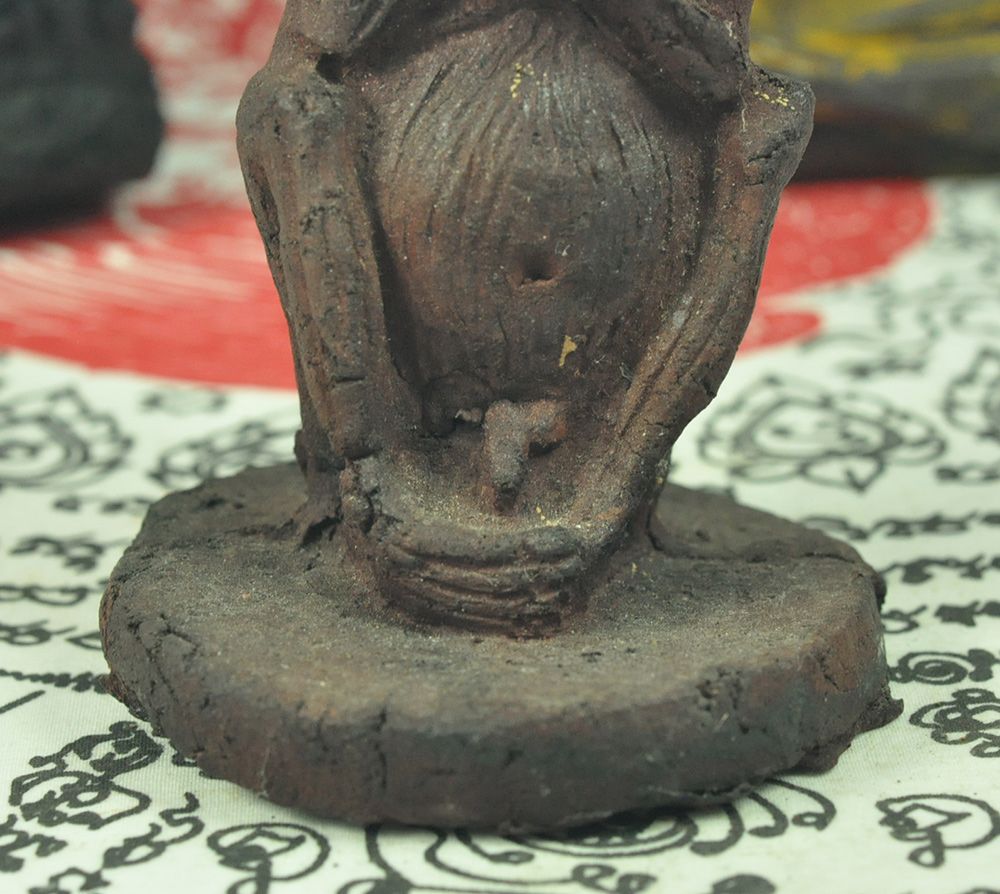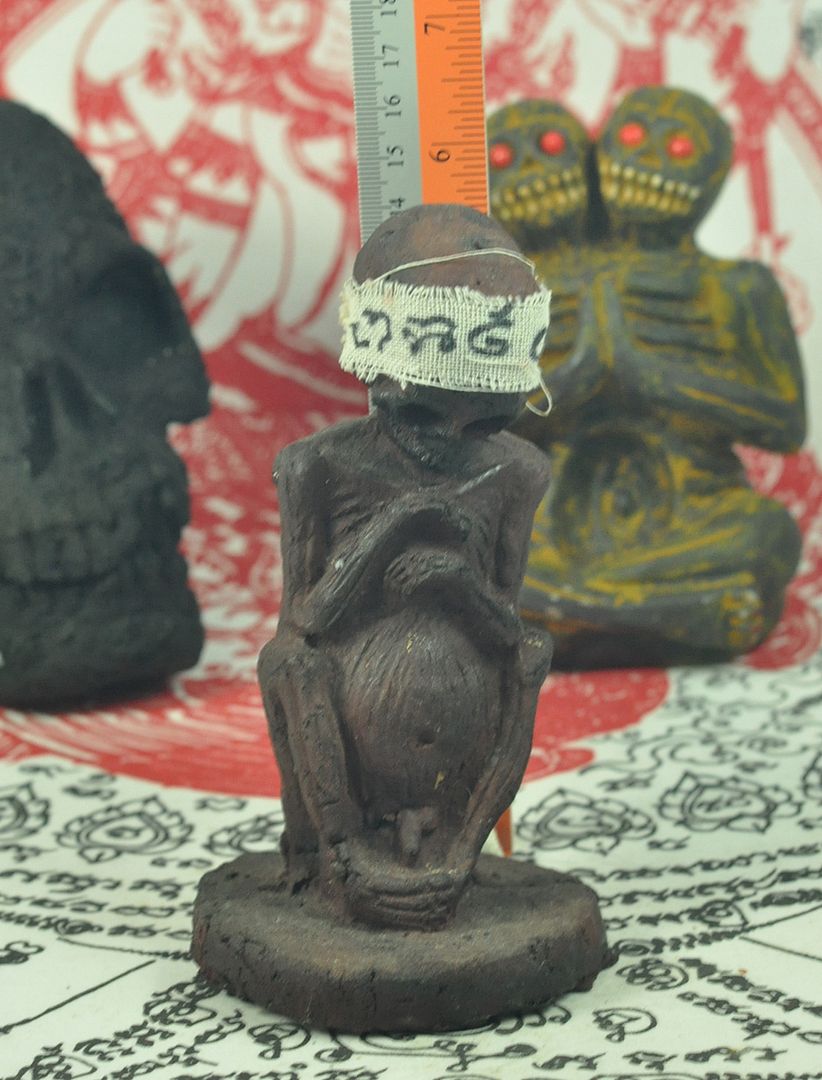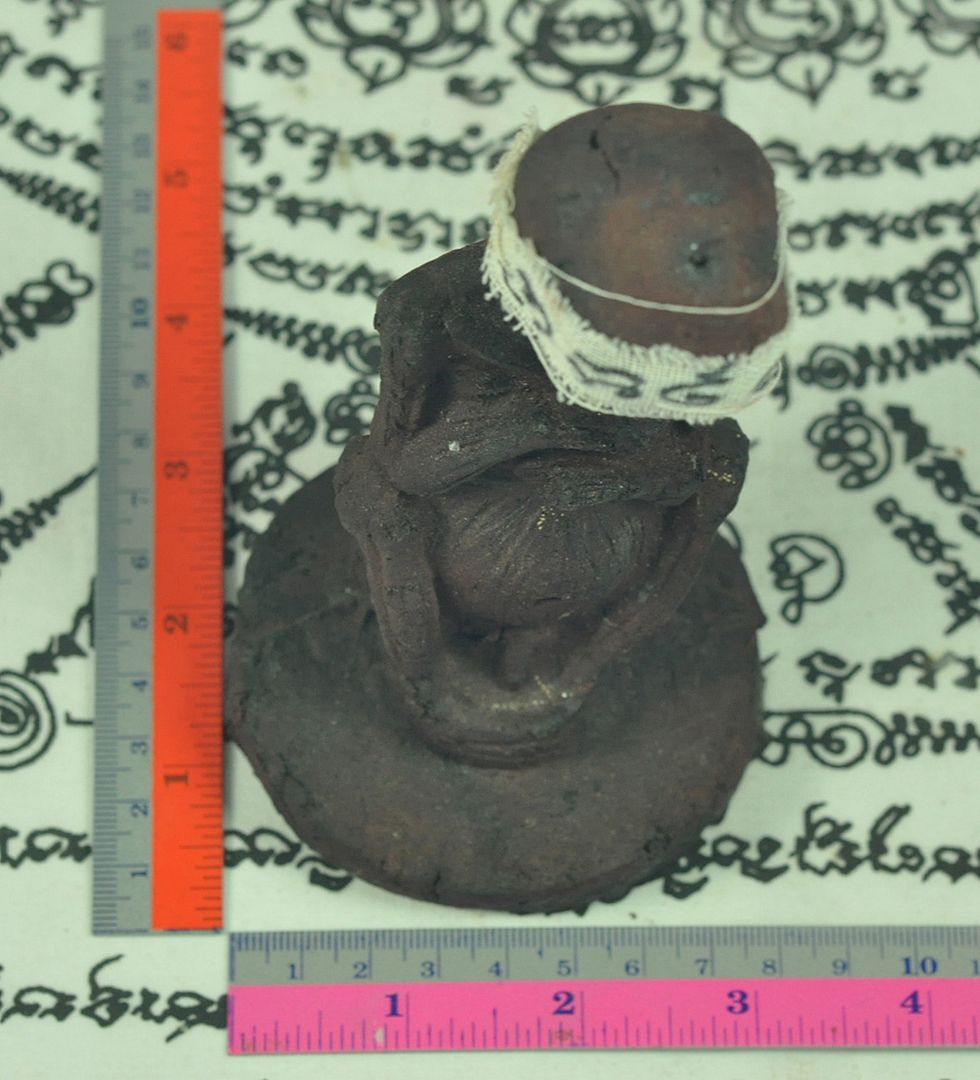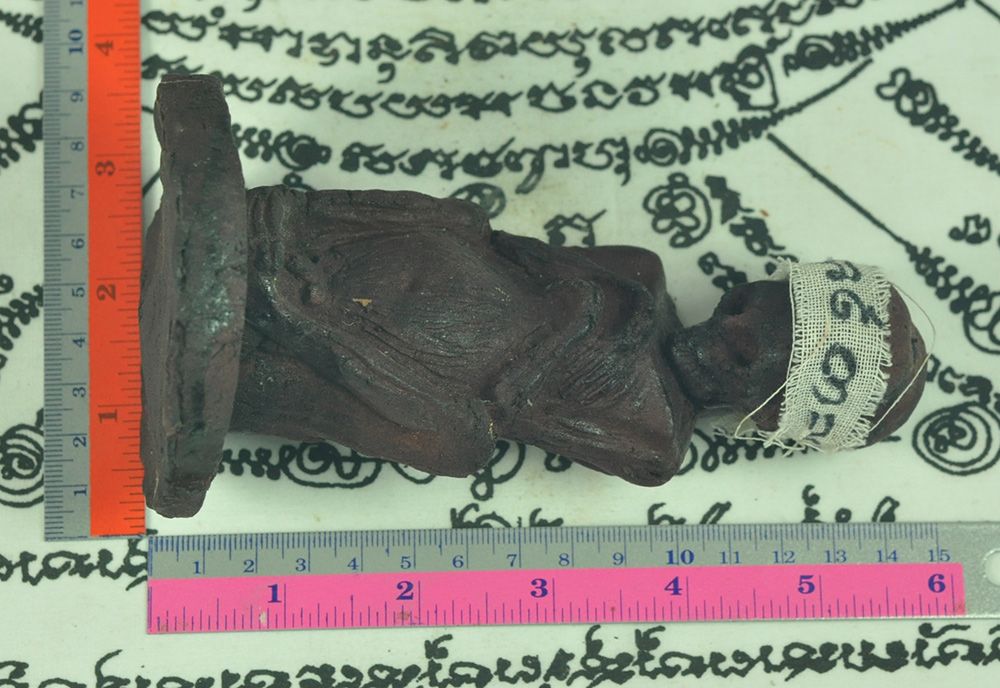 RARE !! HAVE ONLY IN MY STORE
Phraai Jao Sap - Super Rich millionaire Prai ghost statue Lucky wealth protection Talisman magic amulet .
Phraai Jao Sap is a model of a powerful spirit named 'Jao Sap'. It is 6 inches high made by a well – known magician named 'Ajaan Song Thambandaan'.
He had collected two hundred kinds of mystical and haunted materials in order to create the model of Phraai Jao Sap such as a piece of wood once used to be tied with a rope for a woman to hang herself to death, the rope that the woman used to hang herself to death; soil taken from seven anthills, seven graveyards, seven markets; some kinds of holy ashes called 'Itthije', 'Phraai Gumaan' and Phut Muen Ton…etc. These ingredients were casted and fulfill with magic Spells of Wealth and Prosperity. With this reason, Phraai Jao Sap has magic power to make good lucks happen to worshipers.
Its main advantage is to make wealth for its owner. Moreover, its power can protect its owners from any danger and bad magic.
The process of worshiping the model of Phraai Jao Sap
Prepare whiskey (any kind) as offering and then say this spell "So So A A / Ni Sa So Sa / Maa Ro" for three times.


POWER
1. Prai for creating Metta, means that you will be benevolence, receive loving-kindness and friendliness as well as amity, friendship, good will, kindness from people around you.

2. Prai that brings Maha Saney, means highly same or opposite sex attractiveness, love attraction, mesmerizing someone

3. Prai that will bring you Maha Larp, meaning great fortune

4. Prai that will bring Maha Phokhasap, meaning Great wealth, windfall of money, great and good business, higher sales volume, more customers.

5. Prai that will bring Gambling luck to the user, include risky business, casino, lottery

6. Prai that Kanphai and Klaew Klaad, means Protection from dangers, for safety and free for all harms

7. Prai that will give you Protection against black magic, bad spirit, curses, witchcraft spells

8. Prai that will bring you Maha amnaj, means Great charismatic power feared by others, being in authority, people will listen to you and afraid by your inner power, words and actions.

9. Prai that will Whispering you luck, tell you when there are good things available in front of you or as to go for luck ahead of you.
Made and strongly consecrated by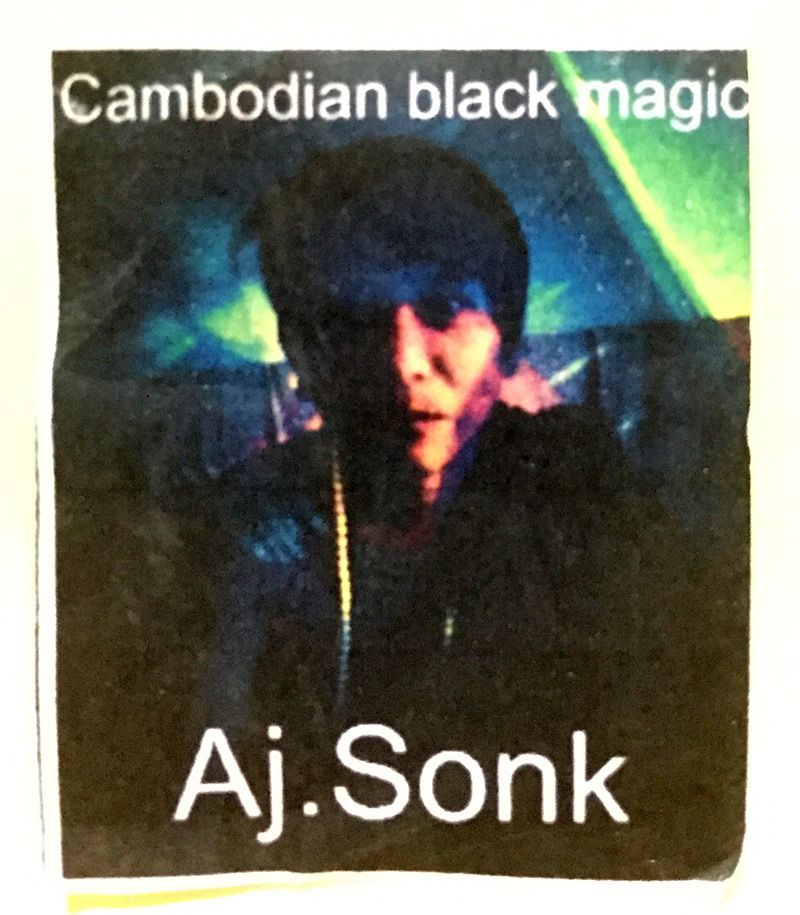 Ajarn Song Mondam
(Powerful Necromancer )
He is Very Famous and recognized Shaman / Necromancer.
His Amulets / Talisman has been told that the Holy powerful.
SUPER POWERFUL MAGIC Amulet .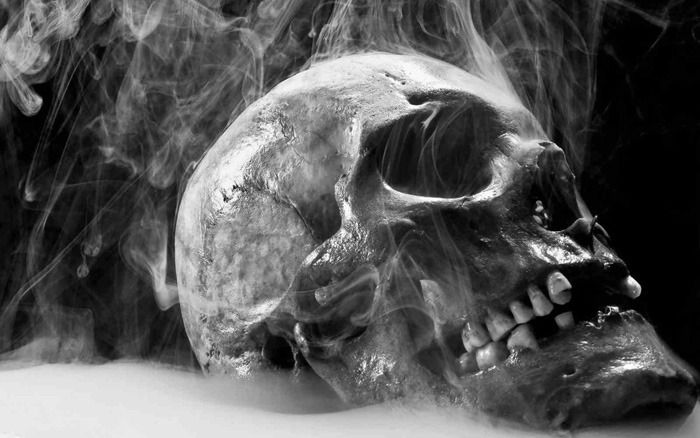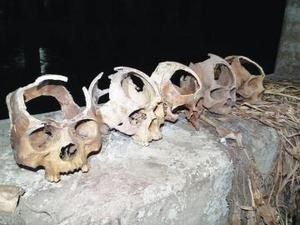 ***********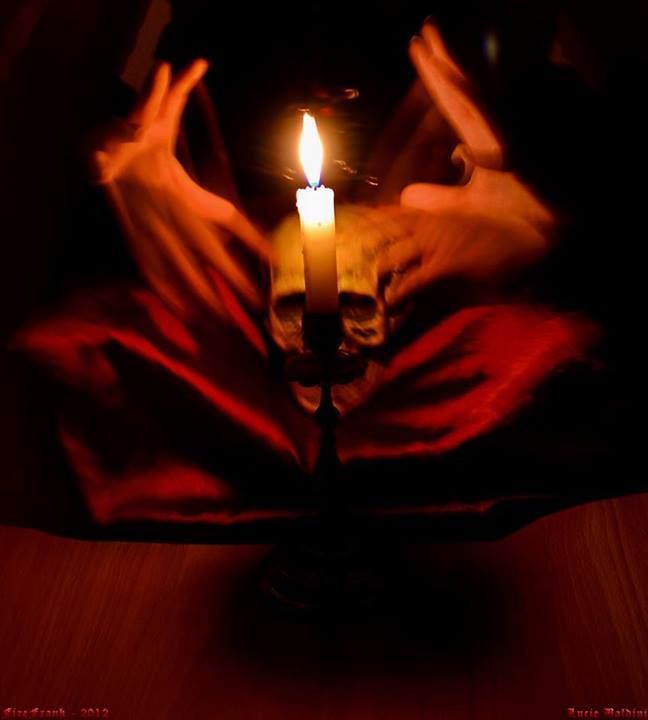 and also for your valuable collectible thing .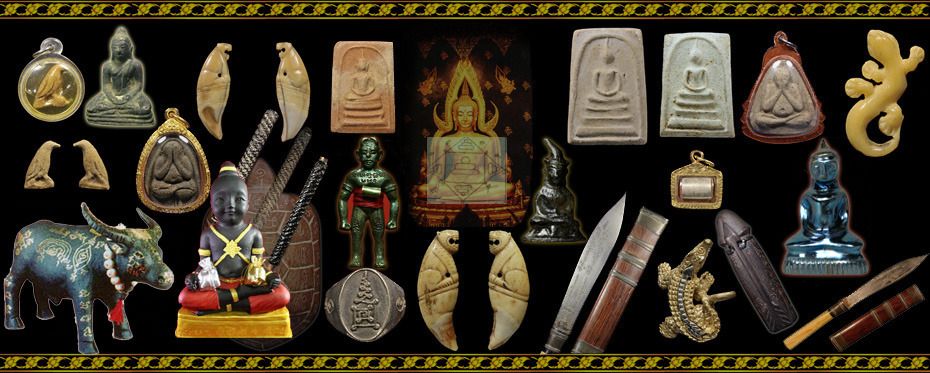 We are expert collector and trader buddha amulets , antiques , Talismans items from Thailand & Southeast Asia.
We open amulet store in Thailand too.
All of our Amulets are 100 % Satisfaction guarantee and either straight from the temple or from very reliable sources including dealers and collectors
around Thailand with whom we are afilliated.

You can trust that the items are Rare, Sacred, Genuine and beautiful Items.