Si-Hoo-Ha-Tha (Divine with Four Ears & Five Eyes)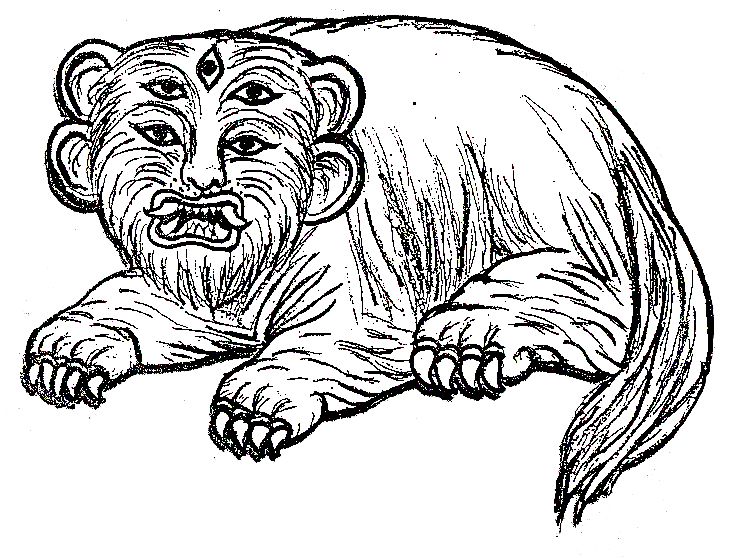 ********************
Product Description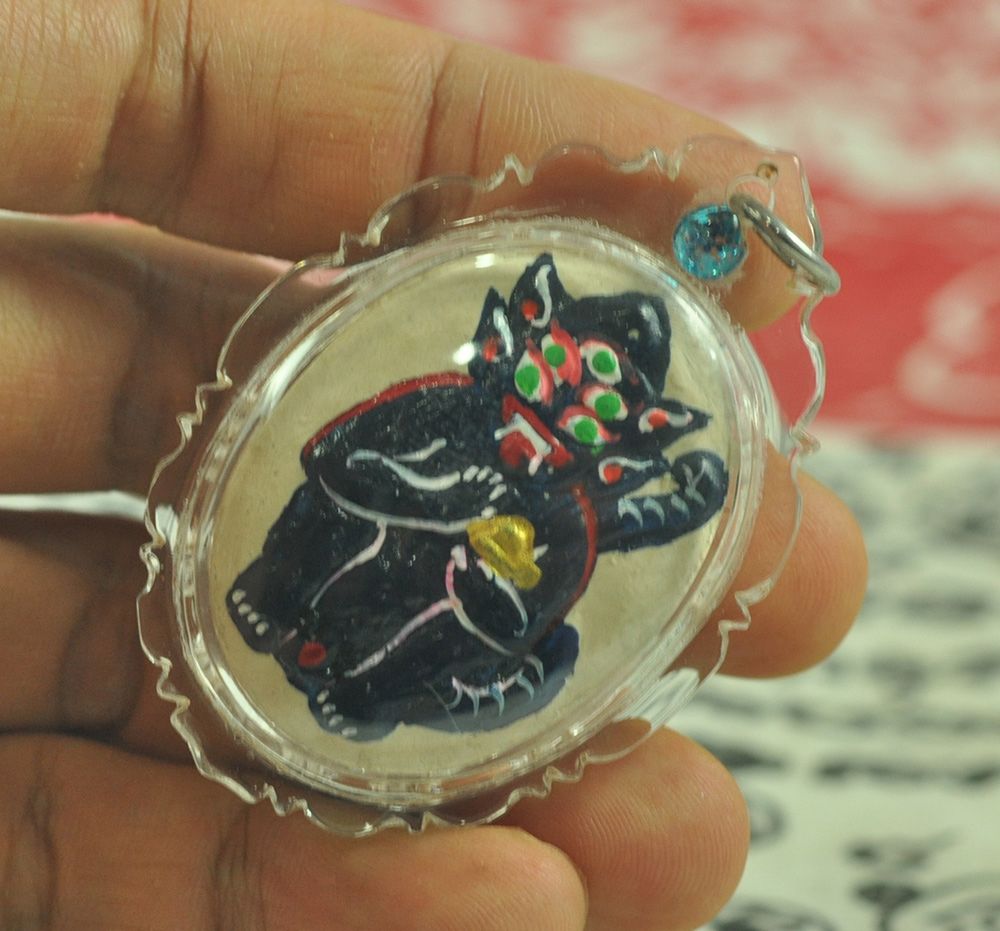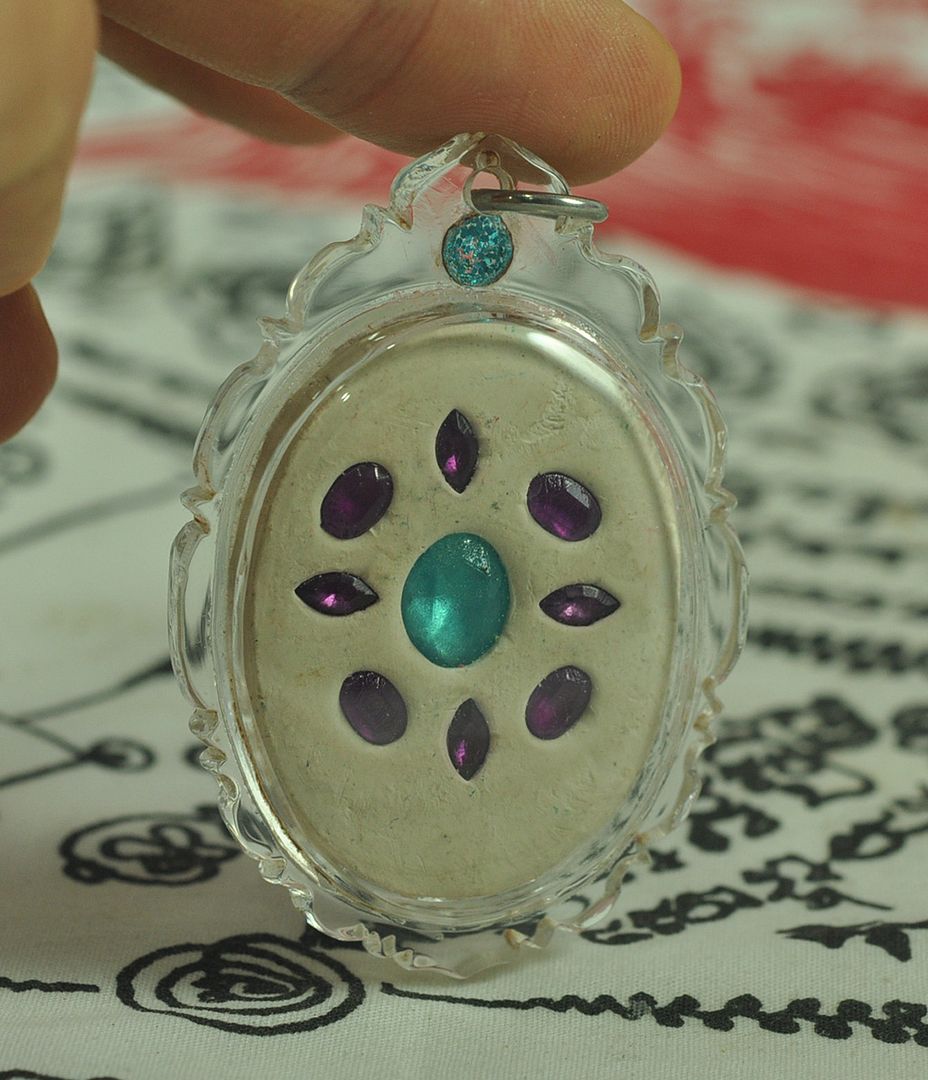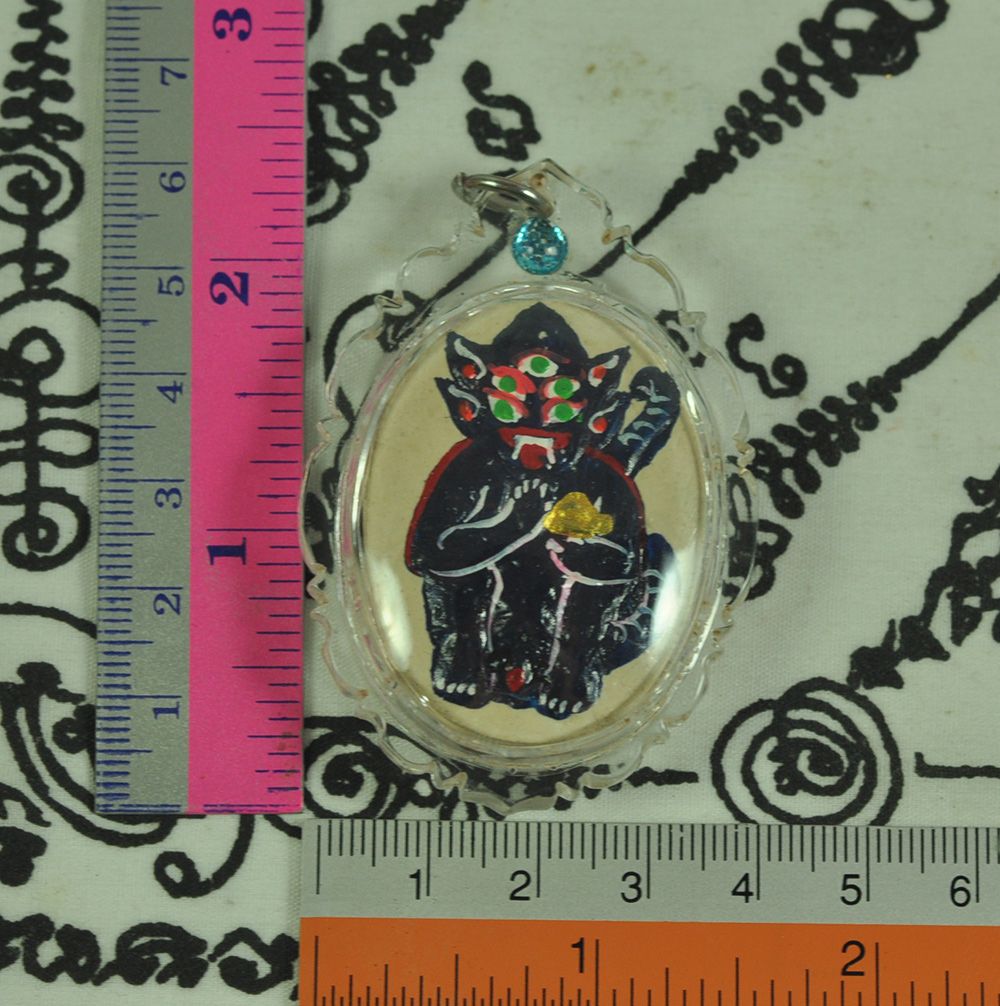 The name 'See Hoo Ha Dta', has the Meaning 'Four Ears and Five Eyes'. This refers to the appearance of the Deva's face, which is indeed bestowed with five eyes and four ears.
Amulet size / : 3.5 * 4.5 CM
Maker : Ajarn Meng Khun Phaen Temple of Origin Samnak Sak Yant Ajarn Meng Khun Phaen
Type of Amulet Animist Charm Magical Effects Maha Lap, Siang Choke, Serm Duang, Maha Pokasap
Material Sacred Maha Lap Powders, Wan 108, Recommended Uses General Prosperity, Gambling, Increase Riches and Treasured Possessions, Good Business Sales + Back - Ploi Sek Maha Pokasap Gemstones,
Paya Wanorn See Hoo Ha Dta Maha Sethee Sacred Locket from
Ajarn Meng Khun Phaen.
It is supposed to be the reason that men love their mistress more than their first and main wife (in Thailand many men have a "Mia Hlwong" (main wife) and a "Mia Noi" (second wife/mistress). The four ears and the five eyes are part of the maintenance of the Buddhist principles of Dhamma practice; namely, Bhramavihara (the four ears representing; four practices of compassion – Metta (loving friendliness), Garuna (Compassion and generosity), Mutitaa (Mutual concern for the welfare of others) and Upekha (equanimity).
The five eyes mean the five precepts (not killing not stealing not indulging in perverse sexual or adulterous behavior, not lying and not taking alcohol or intoxicating substances such as drugs). Taep See Hoo Ha Dtaa is rather like a bear in appearance, and small in stature, it eats coals and excretes solid gold.
Ajarn Meng is one of Thailand's leading, Most Famous and Long standing Masters, whose Trajectory reaches back to touch the Previous generation of some of the Greatest Masters of all time, and whose Wicha has been inherited from some of the Greatest of the previous generation of Masters of Maha Sanaeh Magic.
Ajarn Meng's amulets are revered and highly sought after by devotees all around the world. He is a devotee of Luang Por Guay Chudtintaro of Wat Kositaram and a faithful servant of Buddhism, who donates funds to Wat Kositaram and his other preferred temples in line with the true reasons for all Ajarns to make and raise funds with amulets, namely, to preserve and promote the teachings of the Buddha, but helping to finance Buddhist Temple Projects.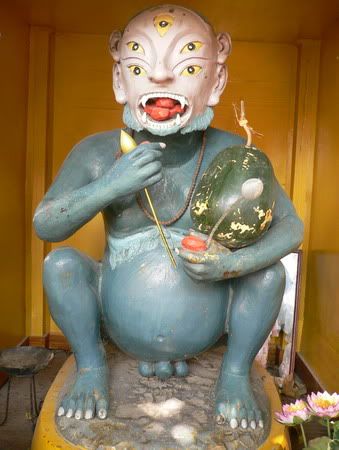 Summary:
As the legend goes, Phra Indra was surveying from the heavens and spotted a hardworking farmer. He intrigues Phra Indra because though very hardworking, he lives from hand to mouth. And to make matters tougher, he have to look after his aged and weary mother. Phra Indra was overwelmed with compassion and decided to descend to earth to help the farmer. Phra In disguised as a fiery monster of 4 ears and 5 eyes (Si-hoo-ha-tha). Phra Indra decided to test the farmer's endurance and compassion, so Phra Indra destroyed and ate all his harvest! The farmer was very angry, he apprehended Si-Hoo-Ha-Tha and tied him to a post. As he was attending to his mother, feeding her, the farmer took pity of Si-Hoo-Ha-Tha and offer the fiery monster food and warmth by burning charcoals. When he was done with his work and want to get done with Si-Hoo-Ha-Tha. He was shocked to see Si-Hoo-Ha-Tha eating the burning charcoals. He was more amazed to find this monster shitting GOLD NUGGETS!!!! And of course he became rich thereafter.
The Symbolic behind The Divine Si-Hoo-Ha-Tha
Four Ears, represents Metta, Karuna, Mudita and Upekha. Much misunderstanding and controversy in this world are caused mis-communication. For communication to concurr one speaks and the other listens. As the Chinese sayings goes, "One speaks without any intentions but the other listened with intentions!", sometimes people misintepret the things we say and the results could be disastrous, may it be at work or relationship.
Meanings:
Metta meaning universal love
Karuna meaning compassionate
Mudita meaning "sympathetic joy" or "happiness at another's success in life."
Upekha meaning equanimity or even tempered, undisturbed
Therefore we should always listen with Metta, Karuna, Mudita and Upekha.
Five Eyes represents Na, Mo, Budh, Dha, Yak; Nak Metta, Mo Karuna, Budh Pran Nee, Dha Yin Dee, Yak Ain Du. All these are great elements of Metta.
If all of us can practise listening and seeing through the windows of Metta, the world will definitely be a better place for all of us to live in.
Why did Phra Indra disguised as a fiery, ugly looking monster when Phra Indra in fact have graceful and elegant features? It symbolises that we shouldn't judge a book by it covers. It applies to many facets of life.
Si-Hoo-Ha-Tha ate burning red-hot charcoals and shit gold. Charcoal represents the hardship of life. Red-hot charcoal represents peak of hardship. It simply means if we can endure and persevere through life's thick and thin, we can find the pot of gold at the end of the rainbow.
Si-Hoo-Ha-Tha ate red burning charcoal. It symbolises that we must endure with great patience in bad times, especially when we are on the right track of life. Life is often plagues with much ups and downs that often tests us if we will give up easily when we are just an inch from achieving our goal.
Why Phra Indra didn't help everybody but only the hardworking farmer? Sadly, life often beats the one whom needs a break badly. In this case, not only did the farmer work very hard despite the circumstances that may be against him. He is very filial to his mother and takes care of her the best he can. If he had killed Si-Hoo-Ha-Tha out of rage, he wouldn't have discover this golden goose that lays the golden egg, that displays Karuna or Compassion .
Katha Si-Hoo-Ha-Tha (Divine with Four Ears & Five Eyes)
Namo tassa …x3
Sadhu Ahang Namami Phra Indra Aka Secha Buddha Dipankaro Na Mo Budh Dha Yak E Ak Rak Nang Arahang Kusala Dhammang Samma Sambuddho Dhu Sak Na So Na Mo Budh Dha Yak Phrak So Na Mak Yak Kho Metta Mahalapha Piyang Ma Ma Than Tha Pariwasako Wasuni Hatey Hontu Jayamangalani.
Short Kata (Heart Mantra);
Wiang Wang Gang Ha
Made By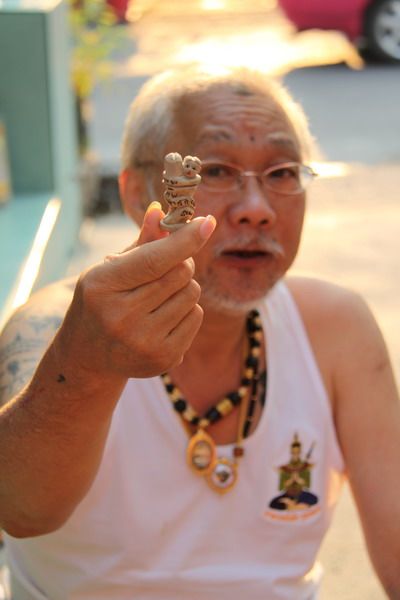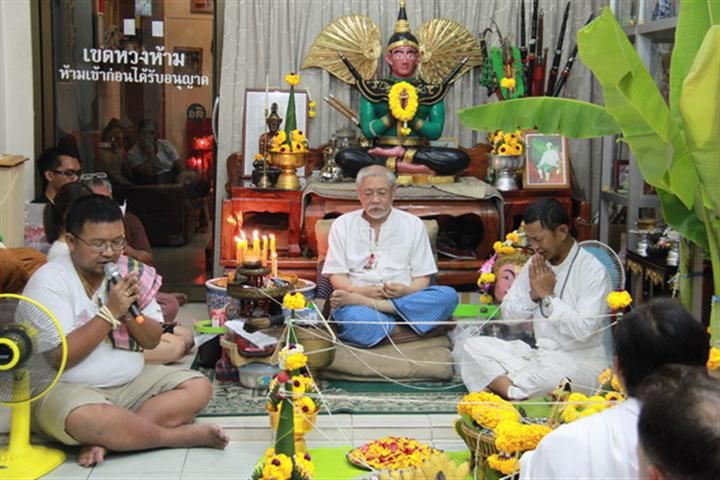 Ajarn Meng Khun paen
AJ Meng has studied many Visha from many Gurus when he was only 14 years old. At that time, he can use Rak-Yom efficiently. Later, he studied with Luang Tia (Phra Suraphong Pongsingha) of Wat Klang Na. AJ Meng has studied the Vithee Tang That, calling ghost for protection, looking after your house, making a charm, releasing the black objects and so on.
Furthermore, when AJ Meng met LP Mee Kem Thammo, Phra Kru Kasem Kana Piban, at Wat Manvichai, Ayudhya province. AJ Meng studied the Kru Lersi, Yant Na Nah Thong according to LP Jong books of Wat Nah Tang Nok, Yant Phrom See Nah until the blowing of Yant advance. In the sign of Yant Krok Petch, according to LP Pan, Wat Bang Nom Kho.
When AJ Meng had a free time, AJ Meng would go to pray for LP Mee that LP Mee was willingly to give AJ Meng to collect Muan San, and Wahn for producing Khun Paen. When LP Mee died, AJ Meng in a hurry and stop working anything went straight for LP funeral.
Besides, AJ Meng studied Visha Serm-duang, Kah (trade)-duang, and correcting Arthan.
Today, AJ Meng has dedicated his power for helping people a lot.
Very RARE !!have only in My Store .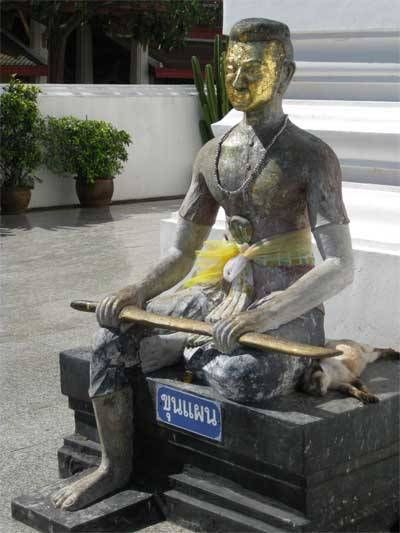 Phra khun paen story:
Legendary Khun Paen lived between 1491-1529. He is the legendary Ayuthaya warrior living some 450 years ago. His name later became the name of a kind of votive tablets found at Wat Bankrang, Suphanburi Province, about a century ago. Khun paen was born in Suphanburi Province (some 70 km. northwest of Bangkok) but grew up in the close bordered Kanchanaburi Province, where the world wide well-known "Bridge over River Kwai" situated.
He was a disciple of Archan Kong, a magic-expert guru monk, for magical studies. By his skillful fighting, he was appointed by the king to be Khun or a high ranking military officer.
His biography was far more extended and rather a story by poetic authors of the early Rattanakosin period.
Phlai Kaeo (who later is given the title, Khun Phaen), and Nang Phim Philalai (who later changes her name to Wanthong) are childhood friends in Suphanburi. Khun Phaen is handsome and intelligent, but poor because the king has executed his father and seized their property. He enters the monkhood as a novice to get educated, excelling at military skills and love magic.
He was a disciple of Archan Kong, a magic-expert guru monk, for magical studies.
Khun Chang is ugly and stupid, but rich and well-connected at the Ayutthaya court.
By age 15, Phim is the belle of Suphanburi. She meets Phlai Kaeo when putting food in his almsbowl at Songkran (Thai New Year). Sparks fly. They have a passionate affair, with him shuttling between the wat(Buddhist monastery) and her bedroom.
Khun Chang is also smitten by Wanthong. He competes for her using his wealth and status.
He offers to give her mother Phim's weight in gold. After Khun pean and Phim are married, Khun Chang maneuvers the king to send Phlai Kaeo on military service, and then claims he is dead. When Phlai Kaeo returns victorious, Khun Chang plots to have him banished from Ayutthaya for negligence on government service.
Phim (now Wanthong) resists Khun Chang. But when Phlai Kaeo (now Khun Phaen) returns from war with another wife, they have a jealous quarrel. Wanthong goes to live with Khun Chang, enjoying his devotion and the comforts afforded by his wealth.
When Khun Phaen's second wife, Laothong, is taken into the palace by the king, Khun Phaen regrets abandoning Wanthong. He breaks into Khun Chang's house at the dead of night and takes Wanthong away.
At first she is reluctant to leave her comfortable existence, but the passion rekindles, and they flee to an idyllic but frugal sojourn in the forest.
Khun Chang tells the king that Khun Phaen is mounting a rebellion. The king sends an army which Khun Phaen defeats, killing two of its officers. A warrant is issued for his arrest. When Wanthong becomes pregnant, Khun Phaen decides to leave the forest and give himself up. At the trial, the charges of rebellion are disproved, and Khun Chang is heavily fined.
Khun Phaen angers the king by asking for the release of Laothong. He is jailed, and festers in prison for around twelve years. Khun Chang abducts Wanthong and they again live together in Suphanburi.
Wanthong gives birth to Phlai Ngam, her son with Khun Phaen. When Phlai Ngam is eight, Khun Chang tries to kill him. Phlai Ngam escapes to live in Kanchanaburi with his grandmother who teaches him from Khun Phaen's library.
When the kings of Ayutthaya and Chiang mai quarrel over a beautiful daughter of the King of Vientiane, Phlai Ngam volunteers to lead an army to Chiang Mai, and successfully petitions for Khun Phaen's release. They capture the King of Chiang mai, and return with the Vientiane princess and a great haul of booty. Khun Phaen now gains status as the governor of Kanchanaburi . Phlai Ngam is appointed Phra Wai, an officer in the royal pages.
Khun Chang gets drunk at Phra Wai's wedding, and the old rivalry returns.
Phra Wai abducts Wanthong from Khun Chang's house, prompting Khun Chang to petition the king for redress.
At the subsequent trial, the king demands that Wanthong decide between Khun Chang and Khun Phaen. She cannot, and is dumb-struck. The king orders her execution. Phra Wai pleads successfully with the king for a reprieve, but the order arrives fractionally too late to avoid her execution.
(Source of story taken from Wikipedia)
The Magical power of Khun paen
Based on old legends, Khun Paen was handsome and very attractive to ladies.
Although, he had many wives, but still many ladies fell in love with him. Khun Paen had magical knowledge. He used magic to make himself invulnerable and unseen to enemies, to change the marching track of the enemies to become labyrinthine field, and to change leaves of the tree to become wasps to sting enemies etc.
Khun Paen is also a master in mantra or formulas with supernatural power .
They are used for such purposes as stunning enemies, transforming his body into other forms, opening locks and chains, putting everyone else to sleep, and converting sheaves of grass into invulnerable spirit warriors. Khun Phaen also uses love formulas to captivate women, and to allay the wrath of the king.
Khun Paen was also the first who created Guman Thong. He brought the dead baby from the womb of the dead Bua Klee, one of his wives, to the Temple outer area within the chanting hall where the Buddha image is placed. The Temple and its outer area are so sacred place that no mighty ghosts or spirits can enter. Based on the legend descriptions, Khun Paen was chanting some sacred mantras to invoke the spirit of Guman Thong while roasting the dead baby on the fire.
Guman Thong defended him against enemy spirits, act as spies, got for him money and transported him at speed.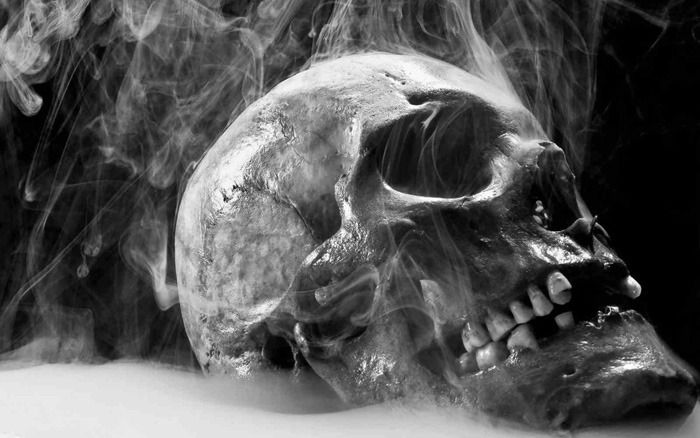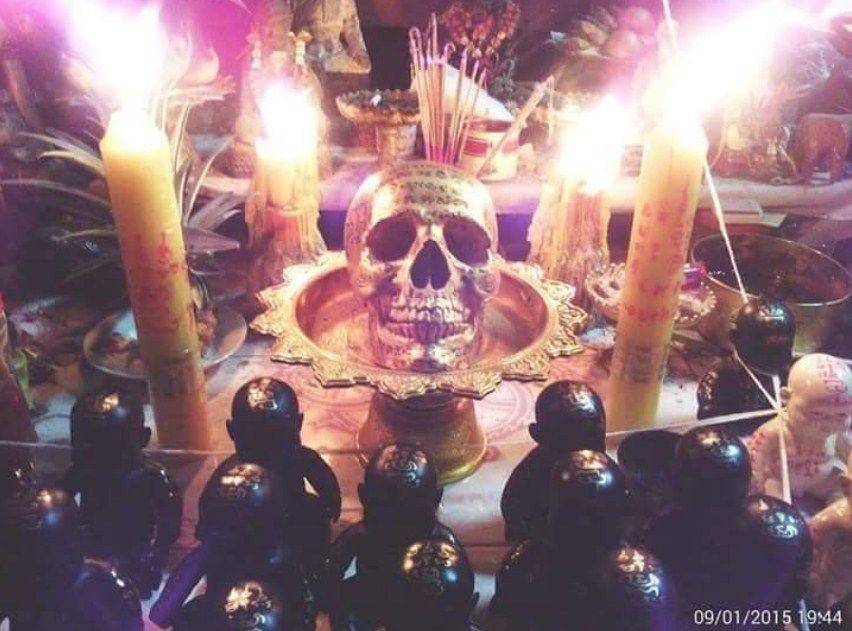 ***********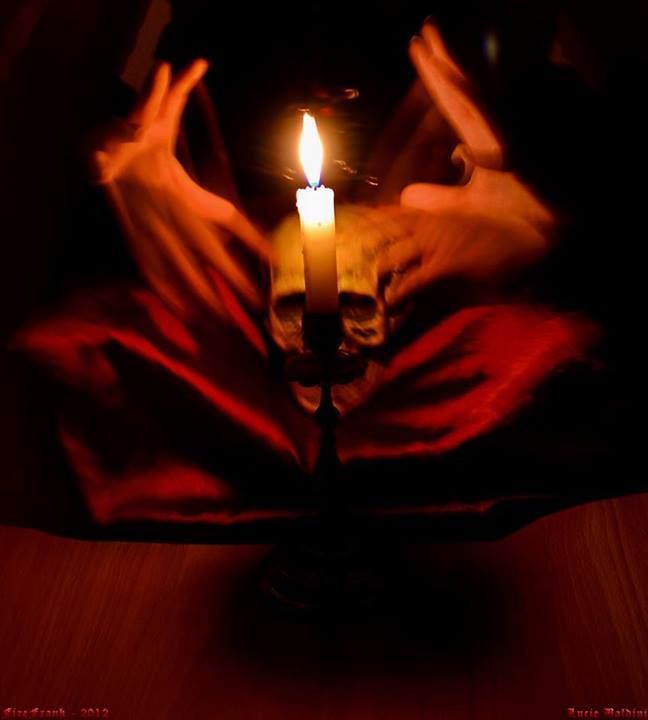 and also for your valuable collectible thing .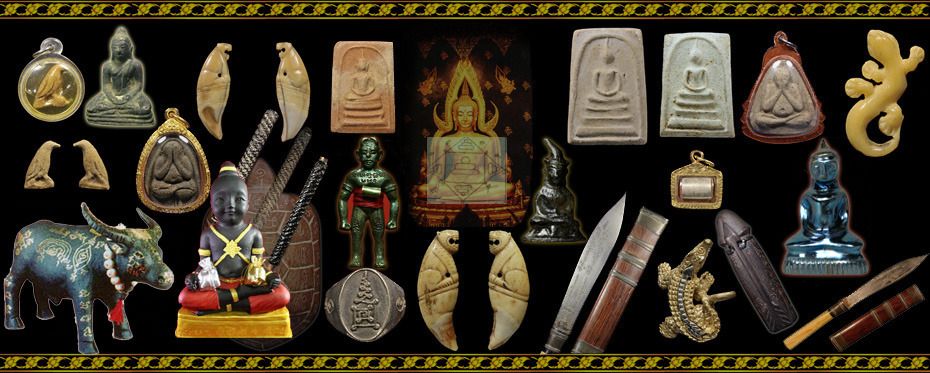 We are expert collector and trader buddha amulets , antiques , Talismans items from Thailand & Southeast Asia.
We open amulet store in Thailand too.
All of our Amulets are 100 % Satisfaction guarantee and either straight from the temple or from very reliable sources including dealers and collectors
around Thailand with whom we are afilliated.

You can trust that the items are Rare, Sacred, Genuine and beautiful Items.