LP TUAD
Luang Pu Thuat is mentioned in the early regional histories of southern Thailand, but his life is mainly preserved in oral traditions. Stories of the famous monk were passed on by word of mouth for centuries. As a result, it is a mixture of Buddhist elements: early signs, alleged magic, travel, study, meditation and eventual "sainthood."
His movements throughout the southern Thai peninsula constitute a path of pilgrimage for many of his followers.
Product Description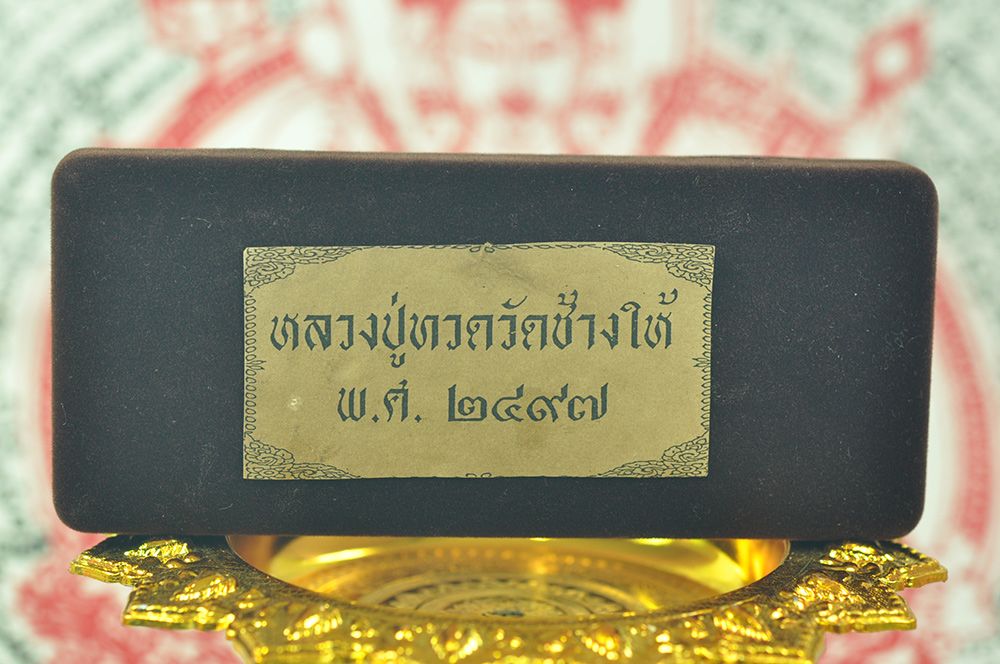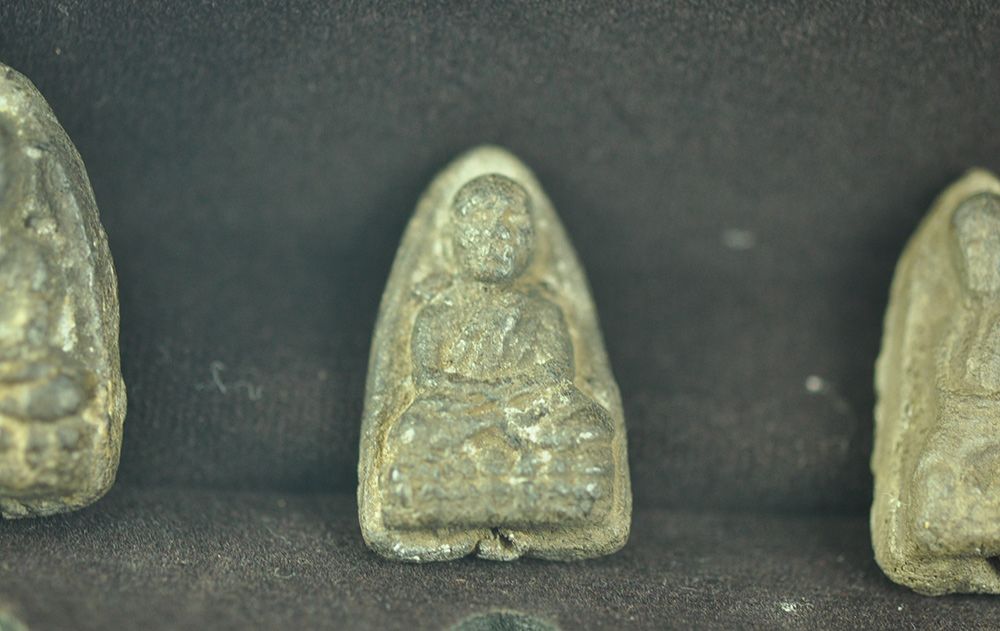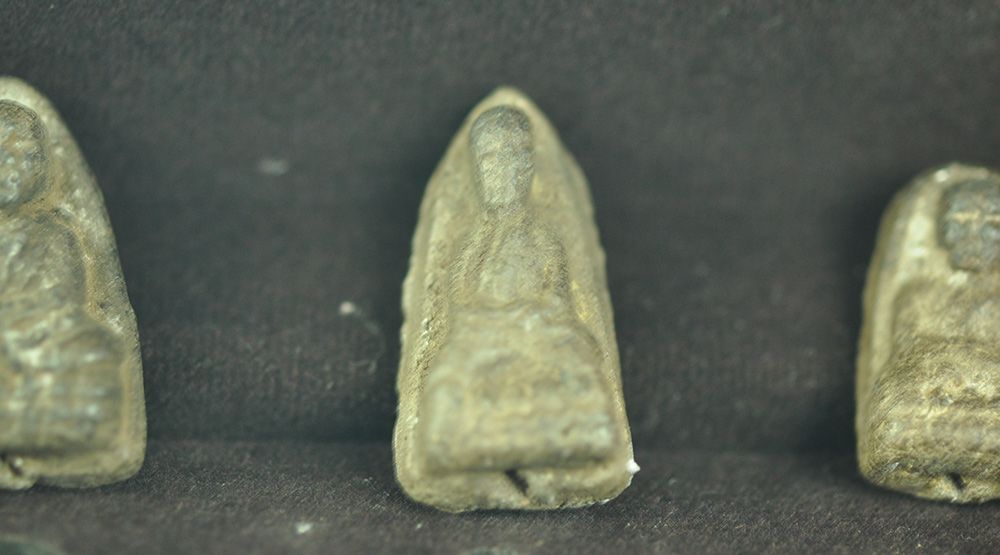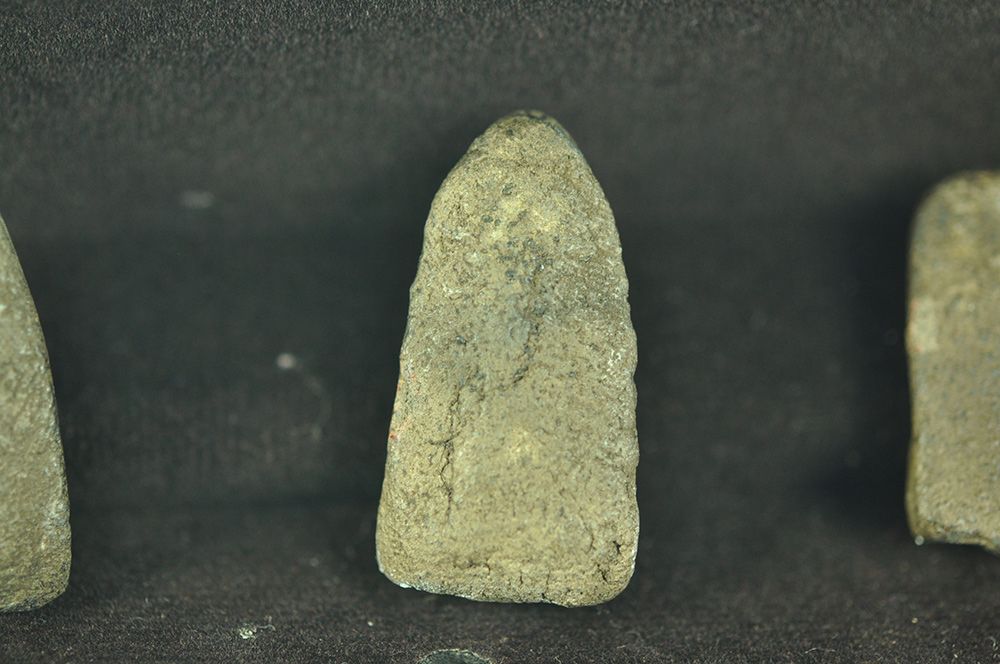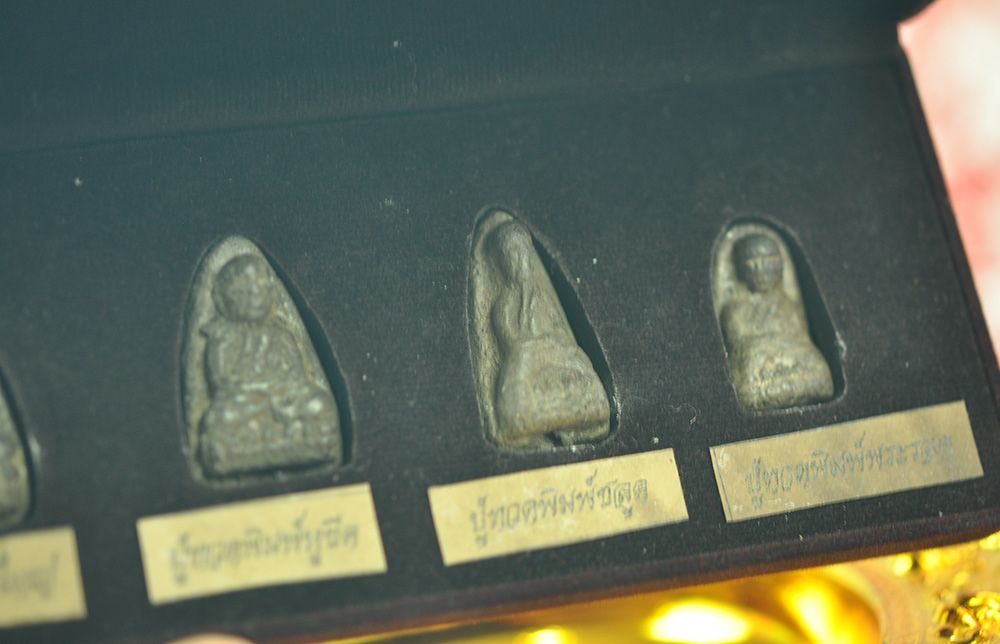 Set of 4 Relic Group Luang phor LP Tuad Thuad Wat Changhai Clay ,
Super collection in Boxset Thai buddha Amulet B.E.2497 A.D.1954
Very RARE 4 LP TUAD

buddha amulet .
Material : WAN( Thai herbal powder,Herbs with magical powers)
Year : 1954(B.E.2497)
This is the most famous batch of Laung Pu Thuat amulets because it was the first batch;
= 4 Phim =
Pim Yai
Pim Huu Kheed
Pim Sha lood
Pim Phra Rod
BOX SIZE : width 3 " inches * Lenght 6.5" inches
Khata - Prayer
NAMO BODHI SATO
AKAN TIMAYA
ITI BHAGAVA NACHARITI
3x
and ask your wish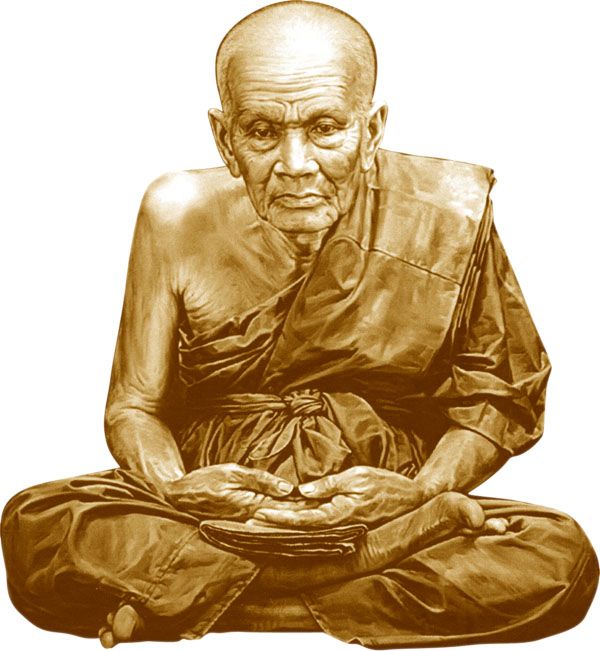 LP TUAD
LP Thuad was born 1582 in Songkla province (Southern Thailand). At the age of 20, he was ordained as a monk with Phra Kru Kadurm. "Ramo Tamamikho" has been the Buddhist name of him but people called him "Jowsamiramo" or "Jowsamiram". LP has been one of top 10 guru monks of Thailand. One in important event, he wanted to further his studies of Buddhist scriptures in Ayuddhaya (old capital of Thailand).
Once Three days after sailing off the open sea, suddenly storm and rough sea starts to rock the boat. The boat had to be anchored till the sea becomes calm before proceeding with their journey again. LP Thuad rose and others look on, he dipped his foot into the sea to draw a circle. Then he told the sailor to fetch fresh drinking water from the sea from where he'd circled with his feet. The sailor then perform what was told and tasted the water himself, after satisfying his doubts and found to be drinkable like normal fresh water. The other important events that indicate intelligence of LP Thuad is the King of Sri Lanka, eyeing the growing wealth and power of the kingdom of Thailand, sent seven monks to Ayuddhaya province to test the achievements of the monks in Thailand. They brought with them 12 bowls containing 84,000 words. These words were to be arranged into a certain sutra within seven days if the entire requested are met and finished in time, the King of Sri Lanka would then give all of the treasures transported in seven boats to the King of Siam as prize. Otherwise the King of Siam will have to pay to the king of Sri Lanka he failed.
The King then summoned those learned monks and persons within the capital city an Ayuddhaya, no one could meet with this challenge. Six days of anxiety of the King had passed. At last it was known that a young Bhikkhu named PU or Samiramo with great abilities, and was summoned to translate all of the golden alphabets into the Buddhist Scriptures to the correct order. The young monk went to the assembly, paying his respect to Maha Sangha and King, then encountered with seven Brahmins from Sri Lanka. LP Thuad started to rearrange the golden seeds into the Dhamma according to Buddhist texts with no difficulties. The 84,000 units of the golden seeds were all used up.
This is a partial of biography of LP Thuad that Thai and asian people very respect him
believed will bring Luck to you. Good things will unexpectedly happen to you. Make you success in anything you hope for. You will very lucky. Amulet is Supreme valuable in collection. Amulet will bring you Luck, Good things will unexpectedly happen to you. It also make you success in anything you hope for. This Amulet will bring Prosperity and ensure success in you life. It make you subtle, charm, Attractive for the opposite sex. Add things a great inducement to the owner.
Great magic power!! you will not be disappointed with this amazing amulet.
and also for your valuable collectible thing .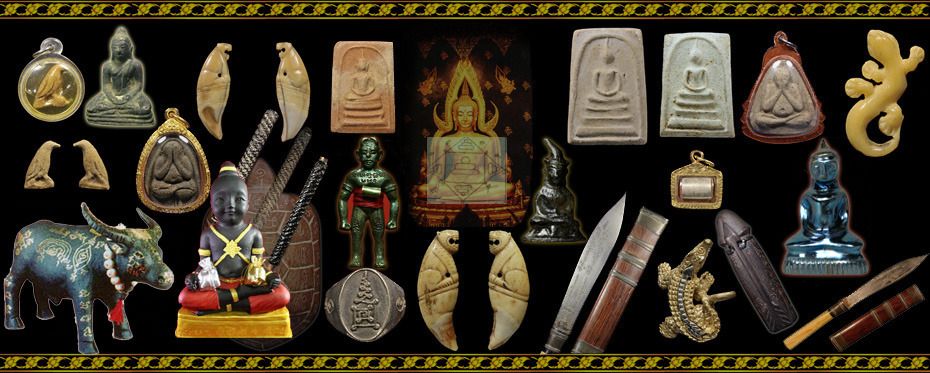 We are expert collector and trader buddha amulets , antiques , Talismans items from Thailand & Southeast Asia.
We open amulet store in Thailand too.
All of our Amulets are 100 % Satisfaction guarantee and either straight from the temple or from very reliable sources including dealers and collectors
around Thailand with whom we are afilliated.

You can trust that the items are Rare, Sacred, Genuine and beautiful Items.