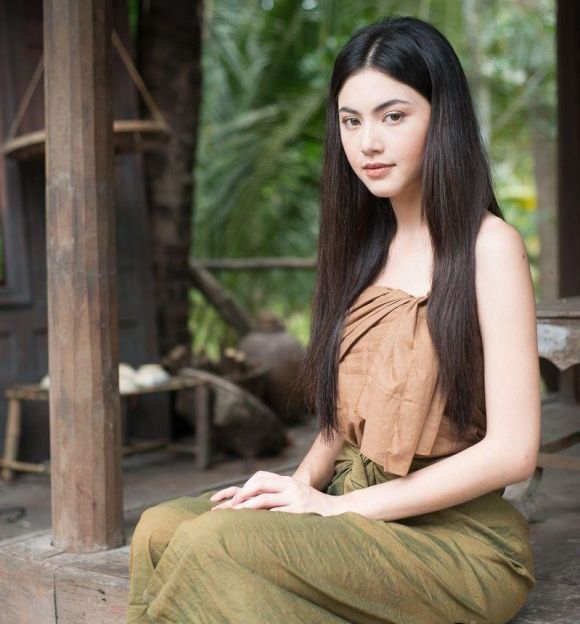 Thai Ghosts; Nang Prai (Lady Ghost)
( Brings Wealth and Charm)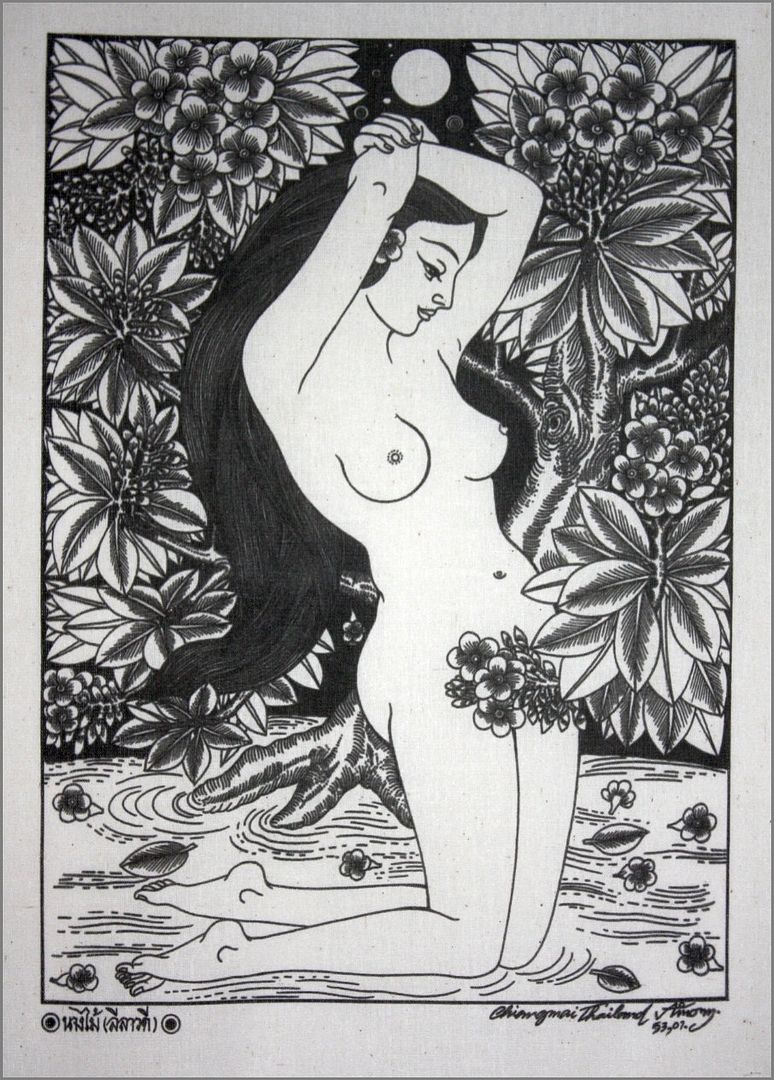 ********************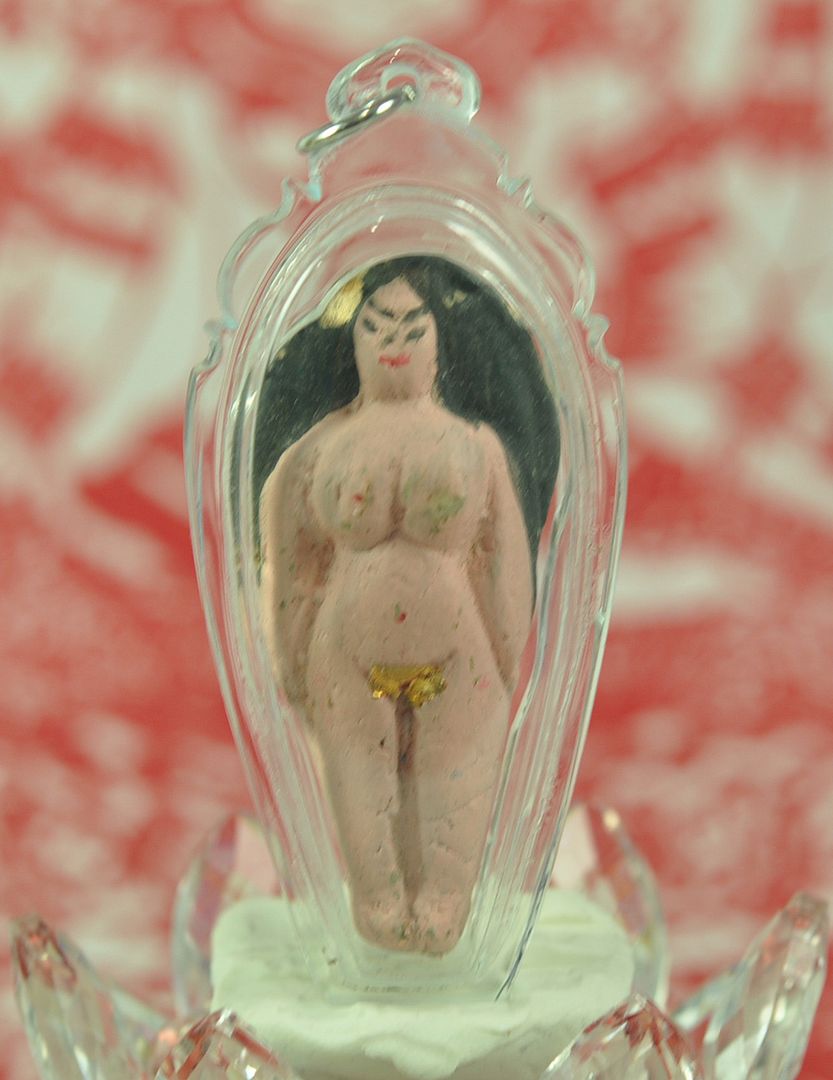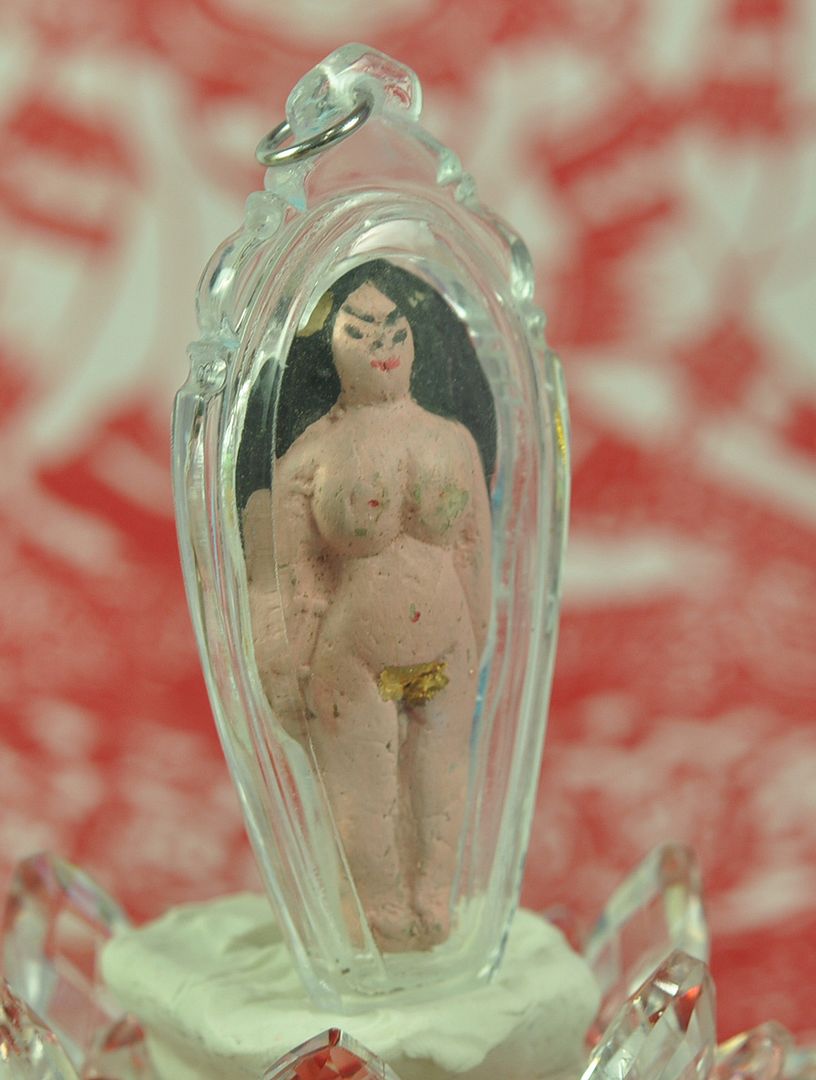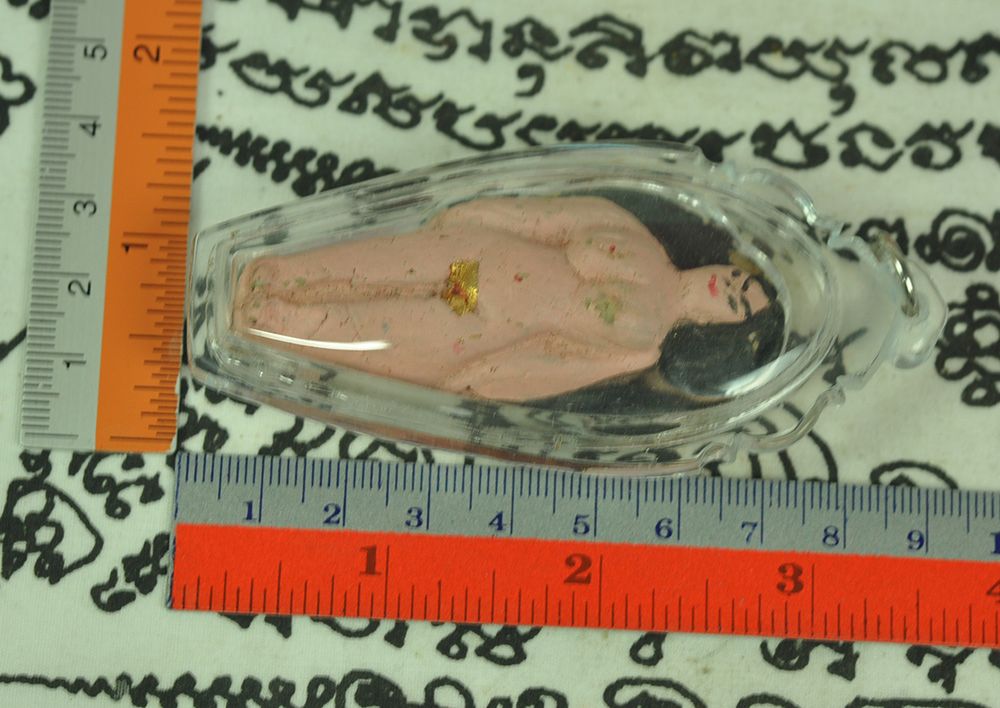 The powerful spirit of Nang hongprai
The powerful spirit of Nang hong prai AMULET - THAI OCCULT SORCERY GHOST

in waterproof Pendant .
Sacred NANG MATSAYA RIAK SARP LOCKET (The Mermaid Who Brings Wealth and Charm) by KB Chalerm.


**Material: sacred holy magic mass

**Presented: embedded with Takrut, Takrut and holy threads.

**POWER: This locket has a Thai mermaid image and powerful mass that will help you as follows:
1. Attracts money
2. Makes business go well
3. Makes you get kindness from your boss or a person whose position is higher than you
4. Makes you get a promotion
5. Makes people like you
Aj Chalerm

, who specializes in magical matters, invites everyone to buy and worship amulets of prosperity which will help increase charm, enhance trade, and get danger warnings as if whispered by a ghost. Some people keep the statue Nang Hongprai in their shops, buildings, offices and entertainment venues such as karaoke restaurants, pubs, bars, gay bars, whorehouses, casinos.
They make vows for success. The mysterious materials for making the statue of Nang hongprai consists of ashes of fifty nine dead women who died while pregnant and women who died violent death , powder of crushed tree's branches where a woman hung herself to death, jackfruit branches, tamarind branches, mimosa branches, wooden tools for keepng the coffin lids opened.
You can worship the statue with grenadine (sweet reddish syrup), sweets, perfumes, effects of women. Light 2 incenses and 2 candles to show respect every Buddhist day.
In case of not having time to invite spirit of Nang hongprai to come eat the offerings, making merit by offering food to monks is another way of suggestion. Also, we can make merit by setting birds and fish free and send loving kindness to her. Nang Hongprai will get invisible food from our offerings and merit you make. As a result, we will get what we vow for very soon.
The spirit of Nang Hongprai will come and help make virtue. It is kind of her to come receive merit from us and help people, so don't be scared of her.
She is friendly and never harms people. On the contrary, she brings good lucks and prosperities to us. She will not cause any danger at all. What we should do is to keep making merit, put offerings in a monk's alms bowl.
Giving away money to the poor and we will become rich. And finally, don't forget to say prayers by
first starting to say " Namo" for three times then followed by saying "Tesang malamang larpho" for 3 times.
Very RARE !!have only in My Store .
size : w 3.5*h7 cm
**************



Aj Chalerm or Kruba Chalerm
Aj Chalerm is a northern guru monk.
He stays at Wat Huay Dinji in Chiang Mai Province. He was born in Chiang Mai Province.
He felt interest ed in dharma when he was a child.
He got ordained when he was a teenager. One day, he met a pilgrim monk who was a disciple of LP Mun.
He learnt and practiced dharma and meditation from that pilgrim monk.
Learning and practicing with that pilgrim monk, he appreciated dharma and meditation very much.
When learning finished, KB Chalerm had an aim in his mind to continue practicing dharma and meditation. He spends most time on a pilgrimage. He holds the belief of having patience. He believes that having patience will make us get through the difficulties and obstacles. Other thing he holds is keeping his own words and being honest to own self and others. KB Chalerm is a good monk. He follows dharma of Buddha and support Buddhism. He makes amulets to make money to develop and restore his temple and other temples. He finished project of building KB Srivichai statue, KB KhaoPee statue, KB Wong statue and SomdejToh statue at Wat Huay Dinji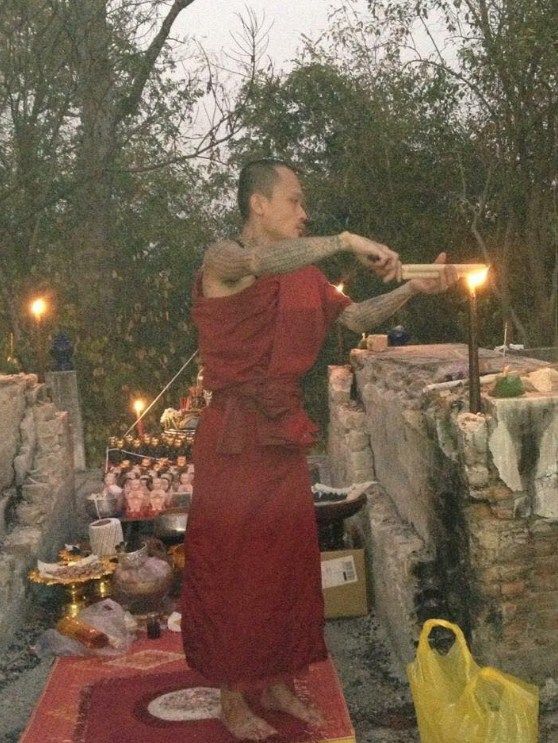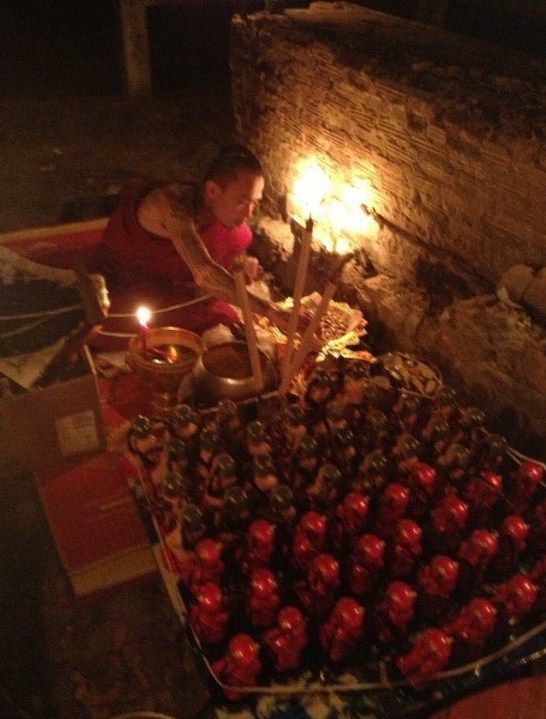 ***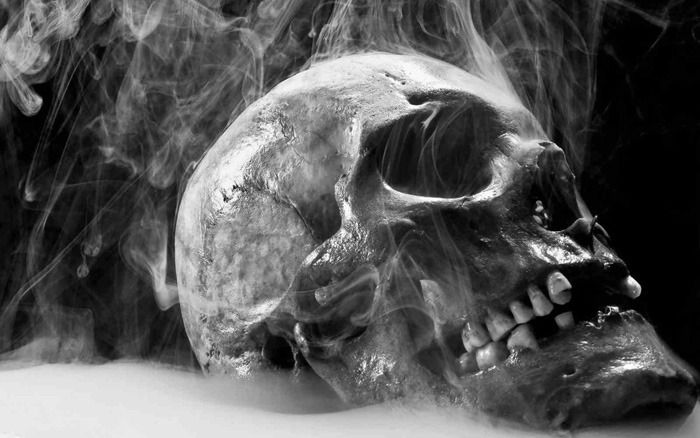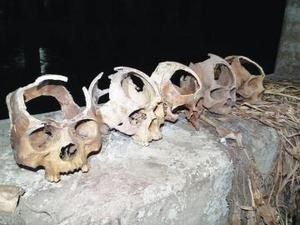 ***********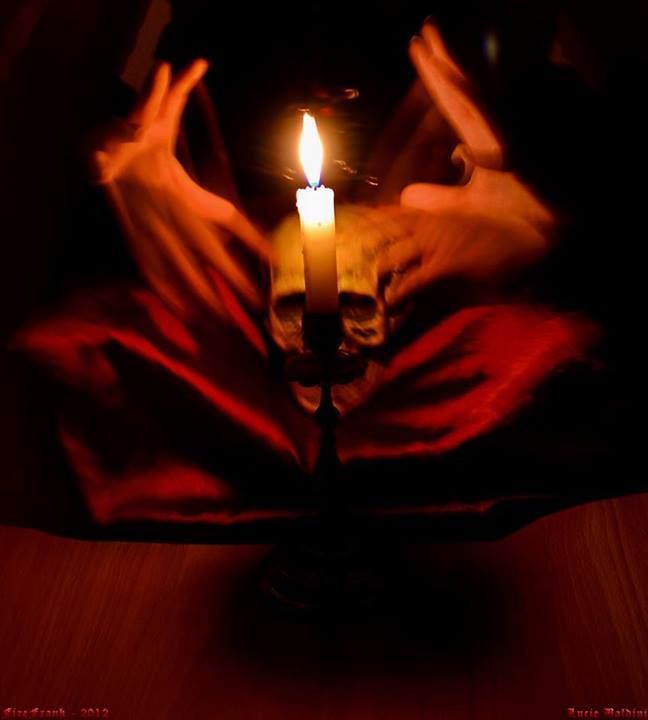 and also for your valuable collectible thing .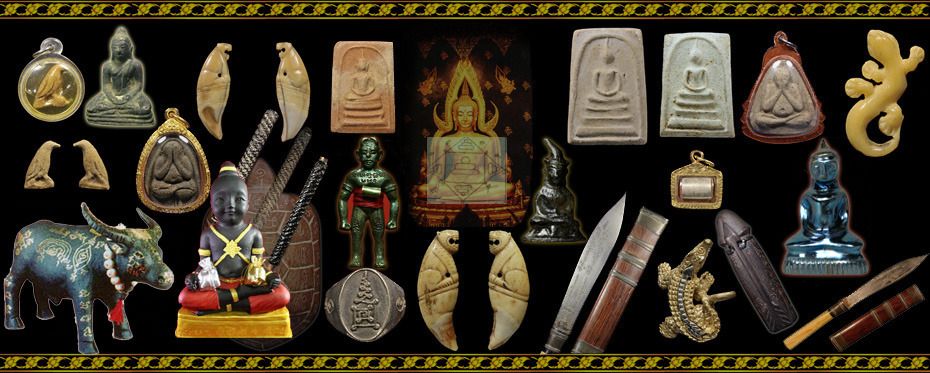 We are expert collector and trader buddha amulets , antiques , Talismans items from Thailand & Southeast Asia.
We open amulet store in Thailand too.
All of our Amulets are 100 % Satisfaction guarantee and either straight from the temple or from very reliable sources including dealers and collectors
around Thailand with whom we are afilliated.

You can trust that the items are Rare, Sacred, Genuine and beautiful Items.