Nam Man Prai and Metta Oils
Sacred Necromantic and Herbal Prai Oils, Metta Oils and Lip Gloss Balms for Maha Sanaeh and Metta Maha Niyom Mercy Charm, Siang Choke Gambler's Luck, and Gae Aathan Anti Black Magick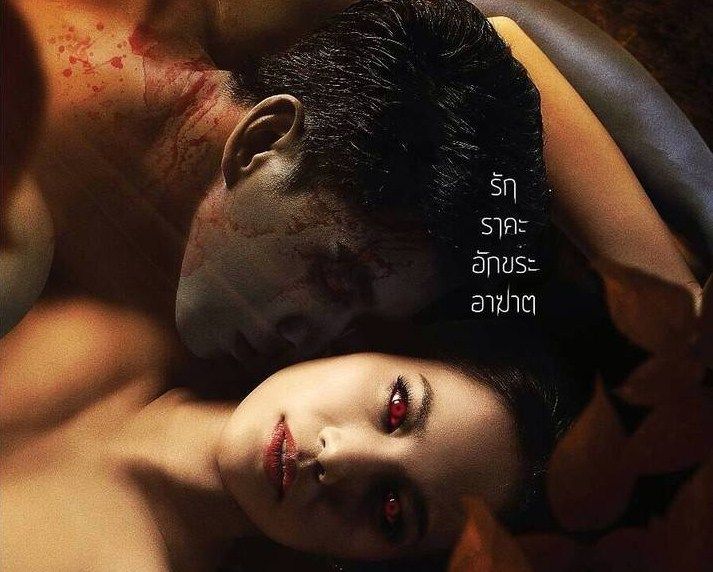 ********************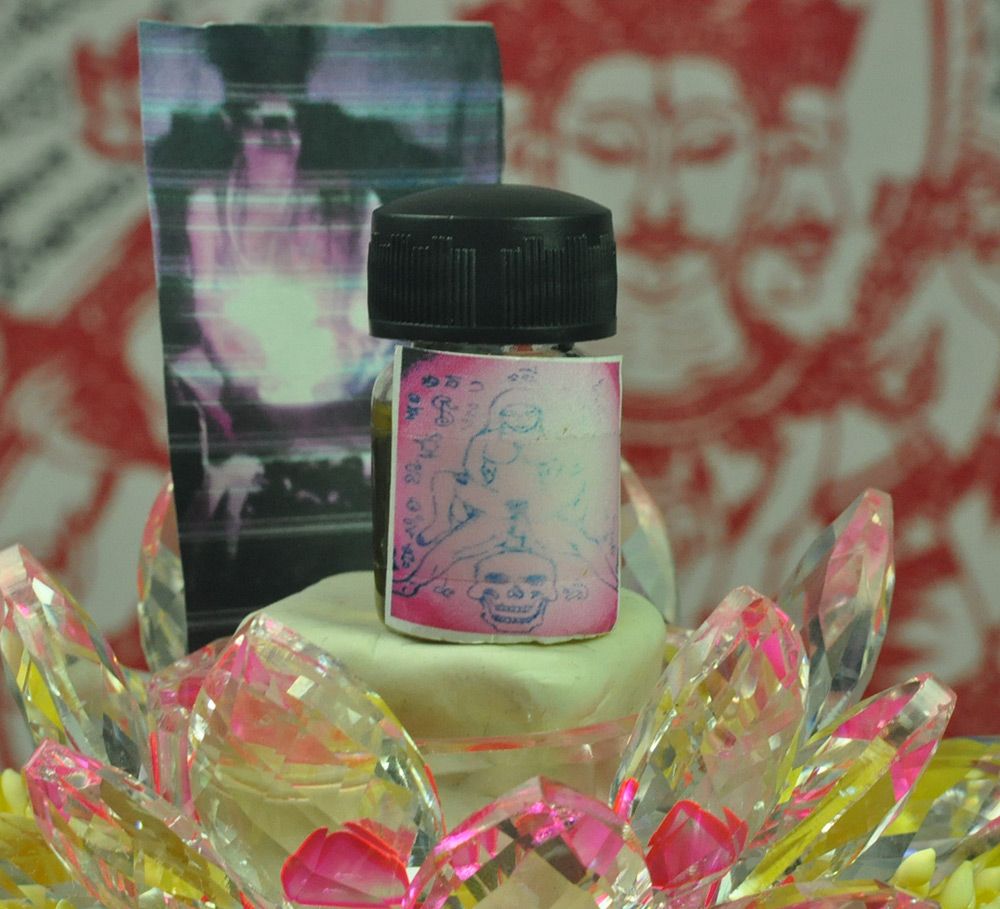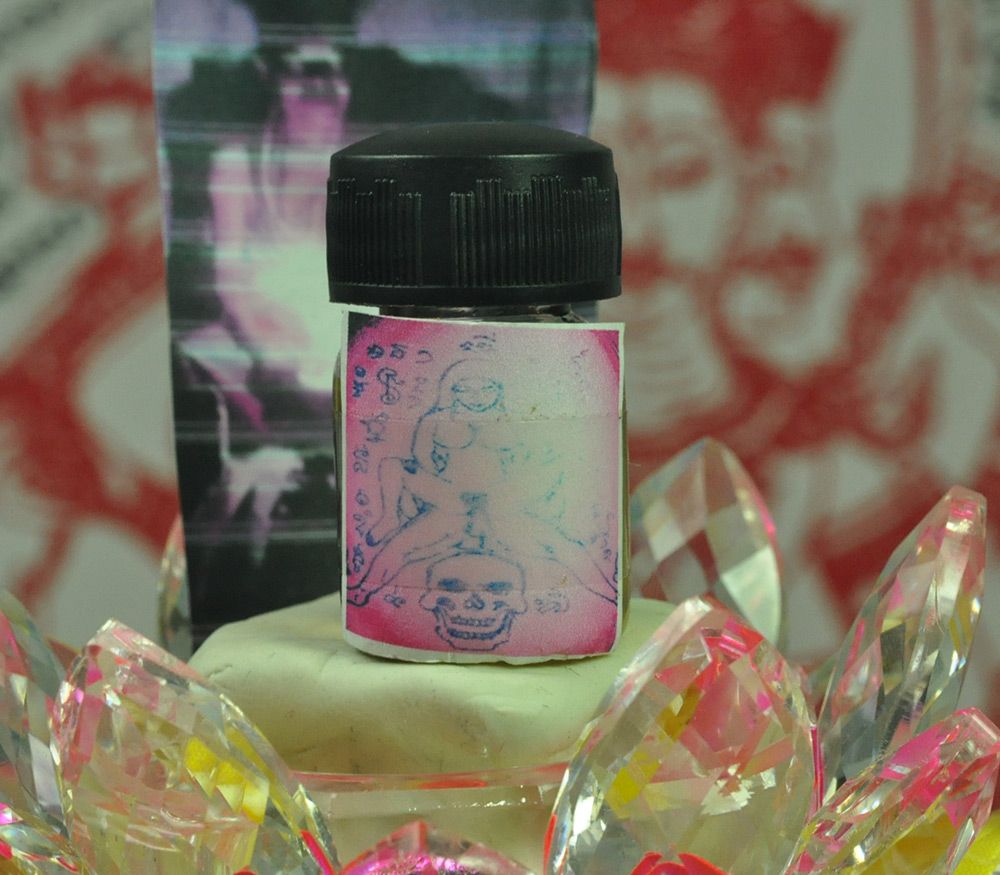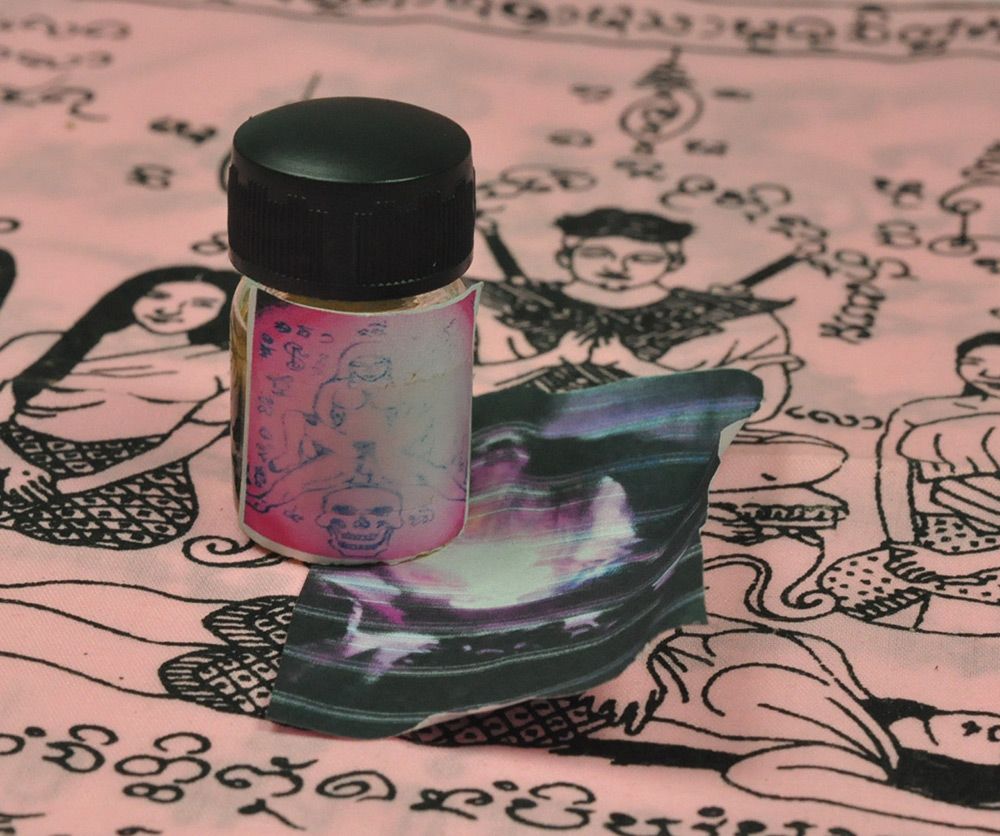 Nam Man Prai magical Love oil Maha Sanaeh
Thai amulet hypnotising love oil attraction improving Metta Maha Larp Maha Saney

Necromancer Amulet.
The Love Potion of Great Lust
The Love Potion of Great Lust is made of many kinds of holy herbs in Dawkthawng family and made by the magician named "Ajarn Parnthap" He is very good at making amulets of charm.

His magical Love Potion of Great Lust can possess people' s mind to like, love or be sexually crazy about you.
Those people who are controlled by the power of Love Potion of Great Lust will crazily miss and want to have sex with you. This love potion is very useful for playboys or especially those who want to succeed in love. The holy ingredients for making the Love Potion of Great Lust are oil extracted from many kinds of Thai herbs such as Mahaaranjuan, Sanejan, Mahaasanemaeyuamuang, Thauthaw, Maasepnaang, Changphasomkhong, Burmese Red Cock, Naangsaithawng from Kachanaburi and many other holy herbs. In addition, there are also wooden ingredients taken from many sacred Thai trees such as Yaeyaewood, Cock wood, Lizard wood, and Thakienthawng wood from Sukhothai. Moreover,

"Ajarn Parnthap", the magician, also use some kinds of sacred Thai potions such as the potion of Tears, Maesarmphua, Saosiphokjaitaek, Sao, Haaroimia, Haaroichuu and many other holy ingredients. "Ajarn Parnthap," the magician, combined all ingredients together and recited incantations over it. With magical power produced by magic spells makes the Love Potion of Great Lust supernatural which can control people's mind.

You can anoint the Love Potion of Great Lust on the clothes of the person you like or love then the power of the Love Potion of Great Lust will possess his/her mind to like, love or even be infatuated with you.


Here is the spell to cast to worship the Love Potion of Great Lust
"Yonee si wa lueng kha/ I ti maa ni/ mae yua dawk thawng/ maa ni maa/ sa waa hom tit" Cast this spell for three or nine times.
BOTTLE SIZE w*h : 2 *3.5 cm
น้ำมันพรายแม่ยั่วเมืองสิบทิศ ดอกทอง12จำพวกอาจารย์ปานเทพ
*********
The oil is believe to be good for :
- improve your business by attracts opportunities and more sales
- increase your popularity, Metta as well as accumulate great fortune, wealth
?- Maha Saney, bring you sex appeal and mesmerising attraction
- attract the same or opposite gender
-Good luck for the new owner
Magic Potion, Metta Oil
Magical Effects Maha Sanaeh,Metta Mahaniyom, Kaa Khaay, Jerajaa, Siang Choke.
Very RARE !!have only in My Store .
Ajarn Panthap
(Powerful Necromancer )
He is Very Famous and recognized Shaman / Necromancer.
His Amulets / Talisman has been told that the Holy power.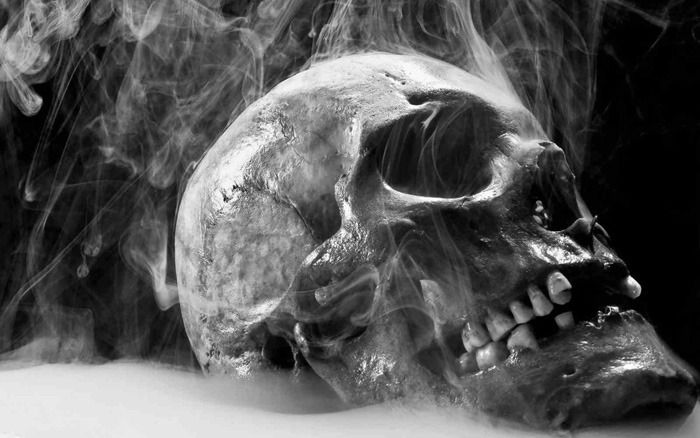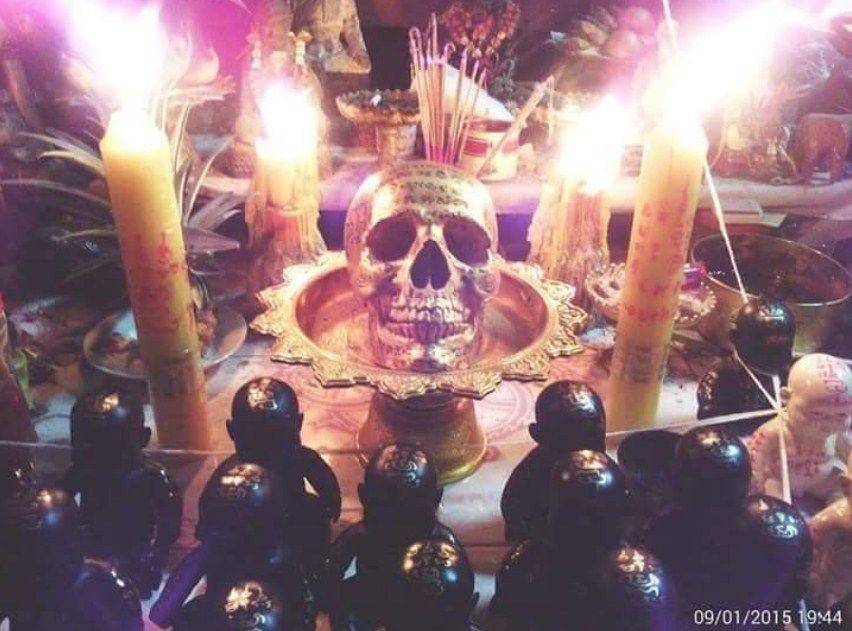 ***********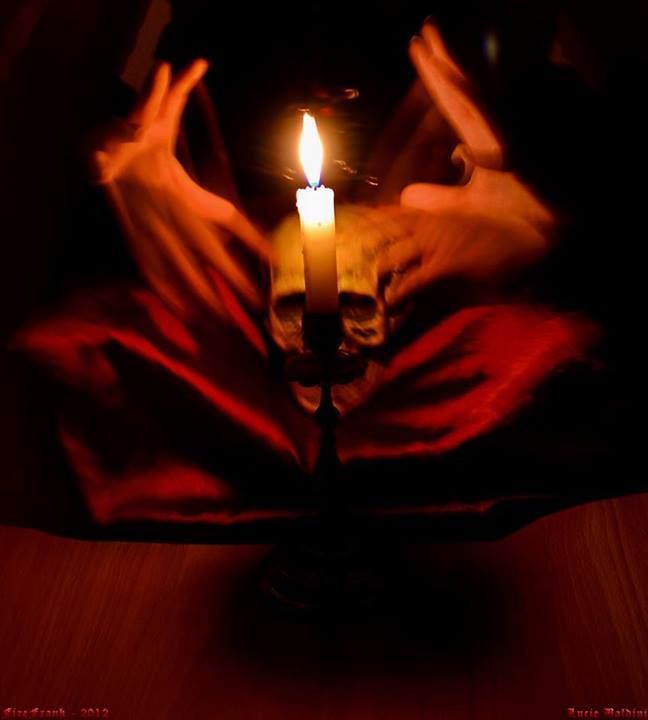 and also for your valuable collectible thing .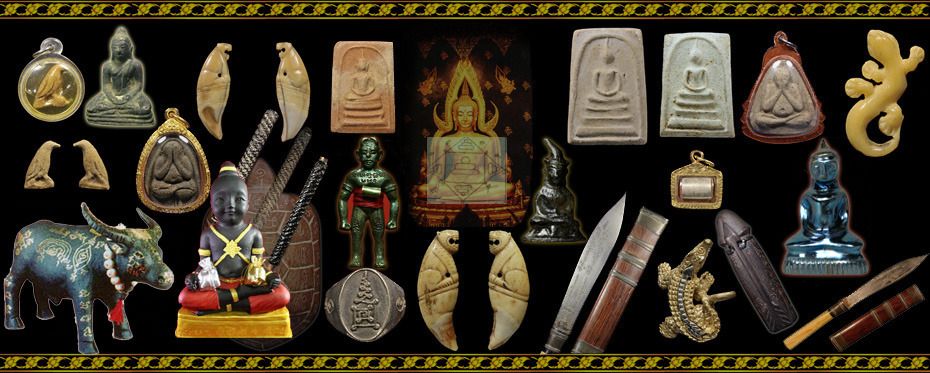 We are expert collector and trader buddha amulets , antiques , Talismans items from Thailand & Southeast Asia.
We open amulet store in Thailand too.
All of our Amulets are 100 % Satisfaction guarantee and either straight from the temple or from very reliable sources including dealers and collectors
around Thailand with whom we are afilliated.

You can trust that the items are Rare, Sacred, Genuine and beautiful Items.