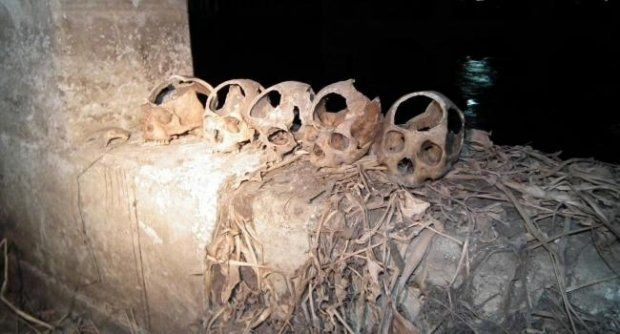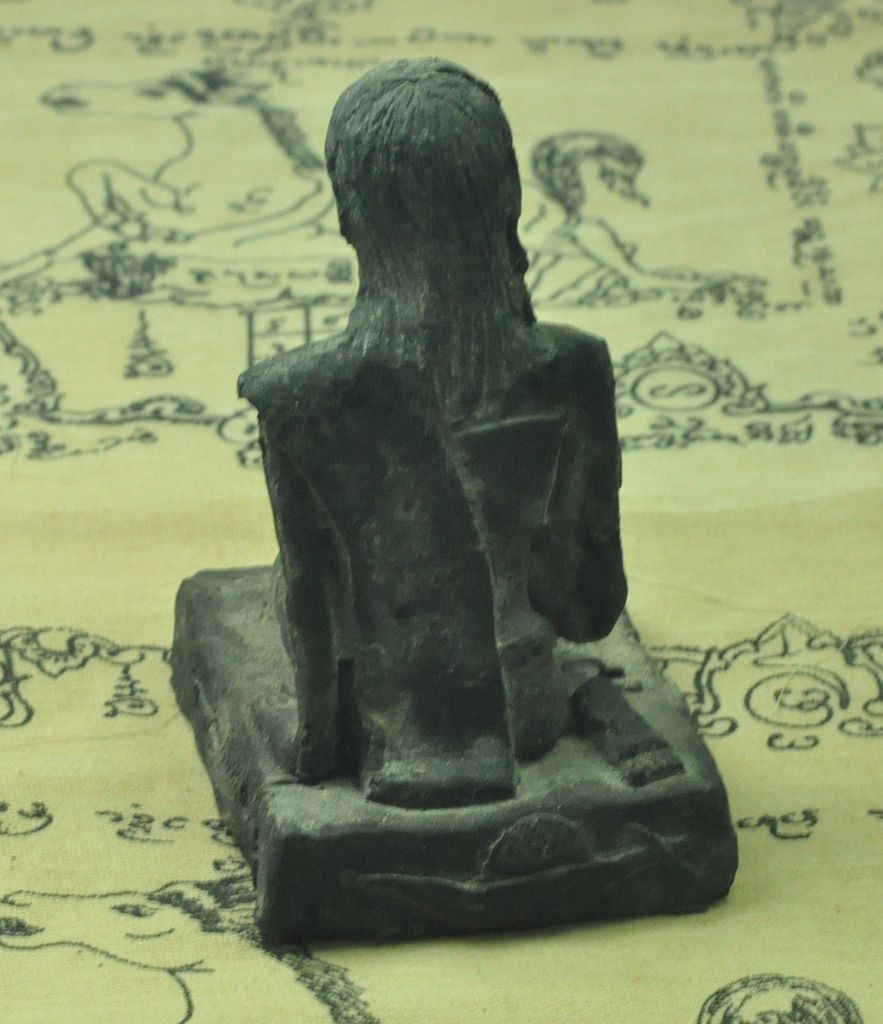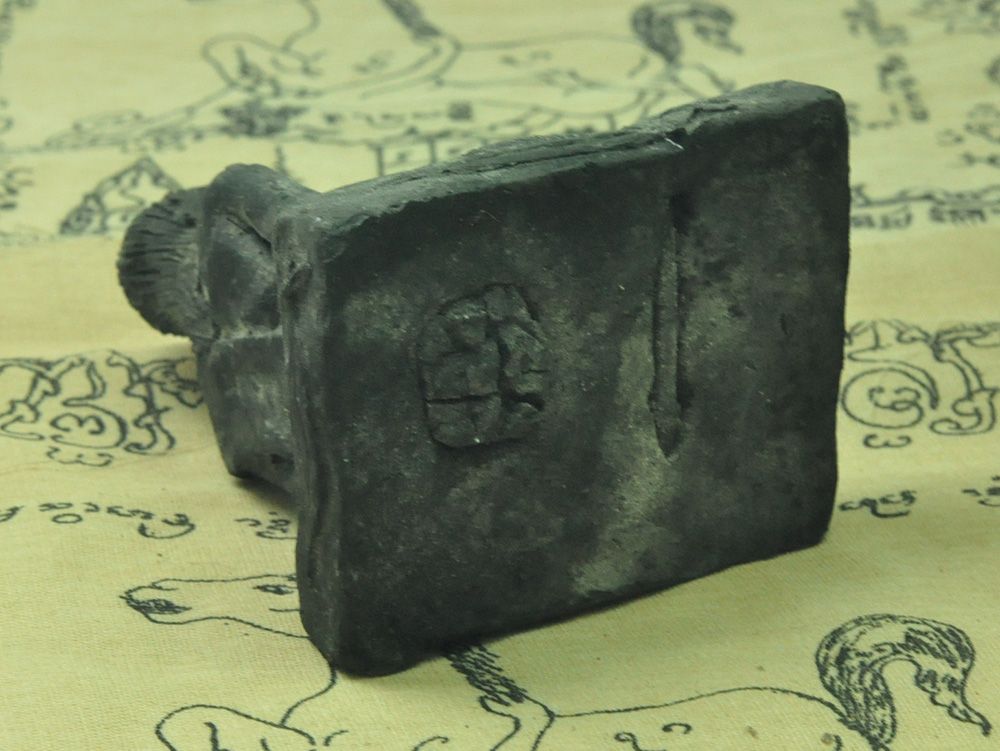 SCARY Mae Hongprai 7 Graveyards Spirit Ghost Thai Amulet by Ajarn Pu Ai OCCULT SORCERY .


The statue of Mae Hongprai (Name of the powerful spirit)
Name of Generation: Khumsapjaosuasaenlarn( Name of the generation means a rich person with a hundred thousand billion baht)
The spirit of Mae Hongprai has been very famous for its ability to attract fortunes. The statue of Mae Hongprai has been brought into the holy ritual of incantation for many times by Ajarn Ai (Name of a magician). He rotated to recite incantation over the statues of Mae Hongprai in seven graveyards.
The ingredients for making the statues of Mae Hongprai consists of branches of three jackfruit trees which a person hung himself to death, wooden powder of dead tamarind trees, wooden powder of crushed dead bottle gourd trees, wooden powder of crushed dead Morinda trees, wooden powder of dead crown trees, wooden powder of dead star gooseberry trees, bone ashes of dead infants, phutphanton ashes (Ashes believed to be taken from dead bodies of 1,000 powerful spirits), Jedpong soil (a kind of soil believed to be good for making amulets), soil taken from seven graveyards, seven watersides, seven fields, seven farms, seven gambling places, nectar taken from 108 kinds of flowers, 108 kinds of herbal ingredients, powder of crushed rasps, wooden powder of sticks used to control ghosts in the past, and sticks used to carry a coffin in the past.
The spirit of Mae Hongprai can help invisibly support your business and other wishes to meet success. In addition, you can ask Mae Hongprai to get financial support, job opportunities, success in business, love, and she can support your horoscope to become good in the future. In addition, she also can help take care of your properties, and prevent dangers.
The spirit of Mae Hongprai will treat you as a teller whispering in your ears when bad things are going to happen to you. You will be loved as if you were her child. She will be there to give visible support to you when you are in troubles. You will become richer if you look after her properly.
How to worship the statue of the spirit of Mae Hongprai.
Before the statue is brought into your house, light 16 incenses, and stick into the incense tray of guardian spirit of the house in order to send the invisible message to the guardian spirit that you have the spirit of Mae Hongprai to come live with. Then tell the spirit of Mae Hongprai that you have now already brought her to live with you at home. You are wanted to give offerings to her every Buddhist day or shaving day (The day before the Buddhist day).
Then, light 1 incense and perform saying prayer by first start to say "Namo" for three times and followed by saying " Somarrasa ji jeruni Mae Hongprai prai ngern parruai marni marmar thanang phokang aihi jittang piyang mama" for three times. You can give grenadine (Red syrup believed to be a good offering for spirits), sweets, and food as offerings except raw food. You can also offer her perfume or accessories as offerings.
Very RARE !!have only in My Store .
size : Height 4 " inches
width 3 " inches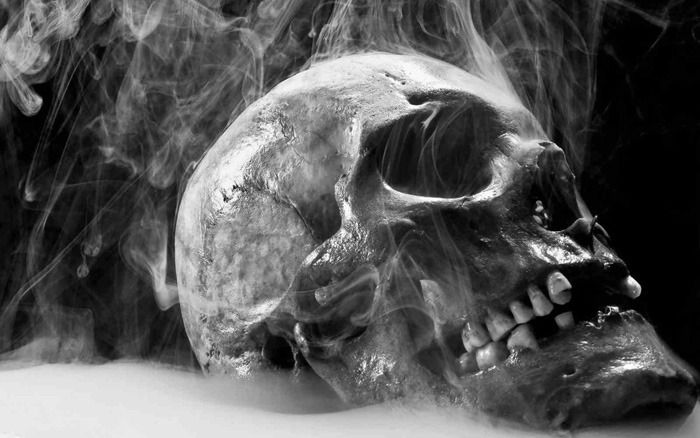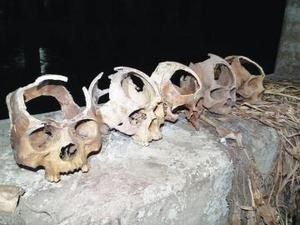 ***********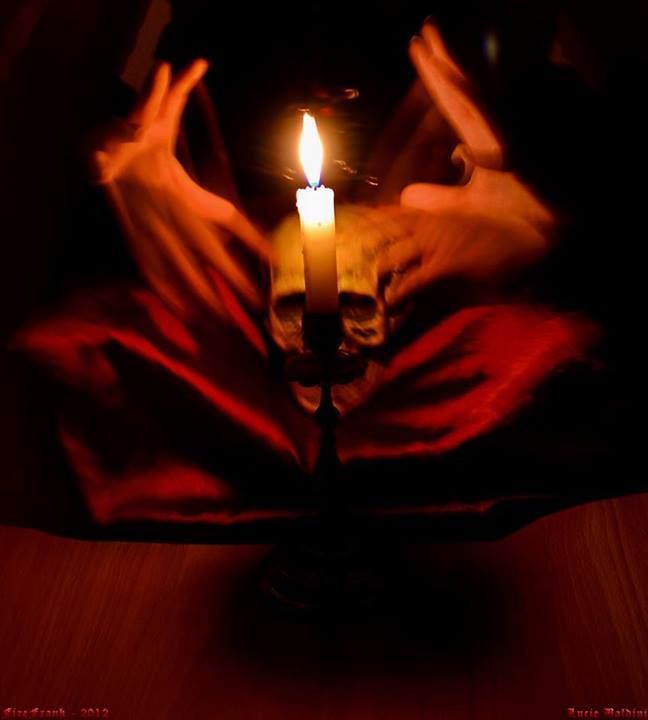 and also for your valuable collectible thing .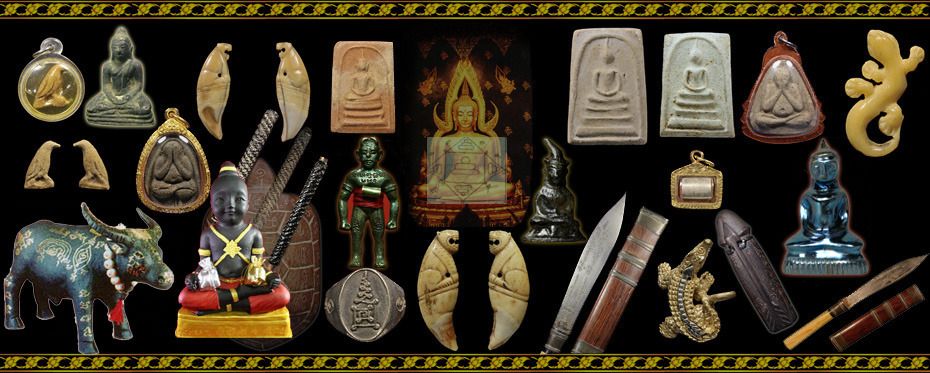 We are expert collector and trader buddha amulets , antiques , Talismans items from Thailand & Southeast Asia.
We open amulet store in Thailand too.
All of our Amulets are 100 % Satisfaction guarantee and either straight from the temple or from very reliable sources including dealers and collectors
around Thailand with whom we are afilliated.

You can trust that the items are Rare, Sacred, Genuine and beautiful Items.