RAK YOM
Product Description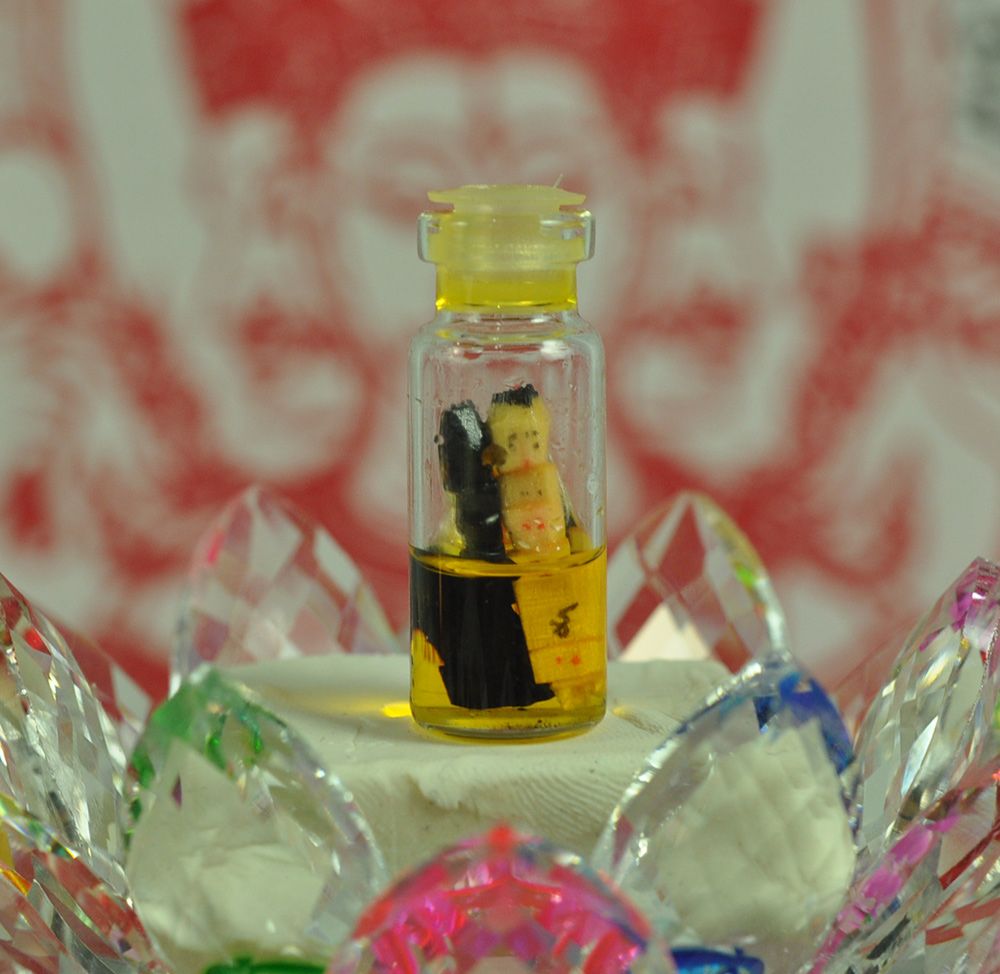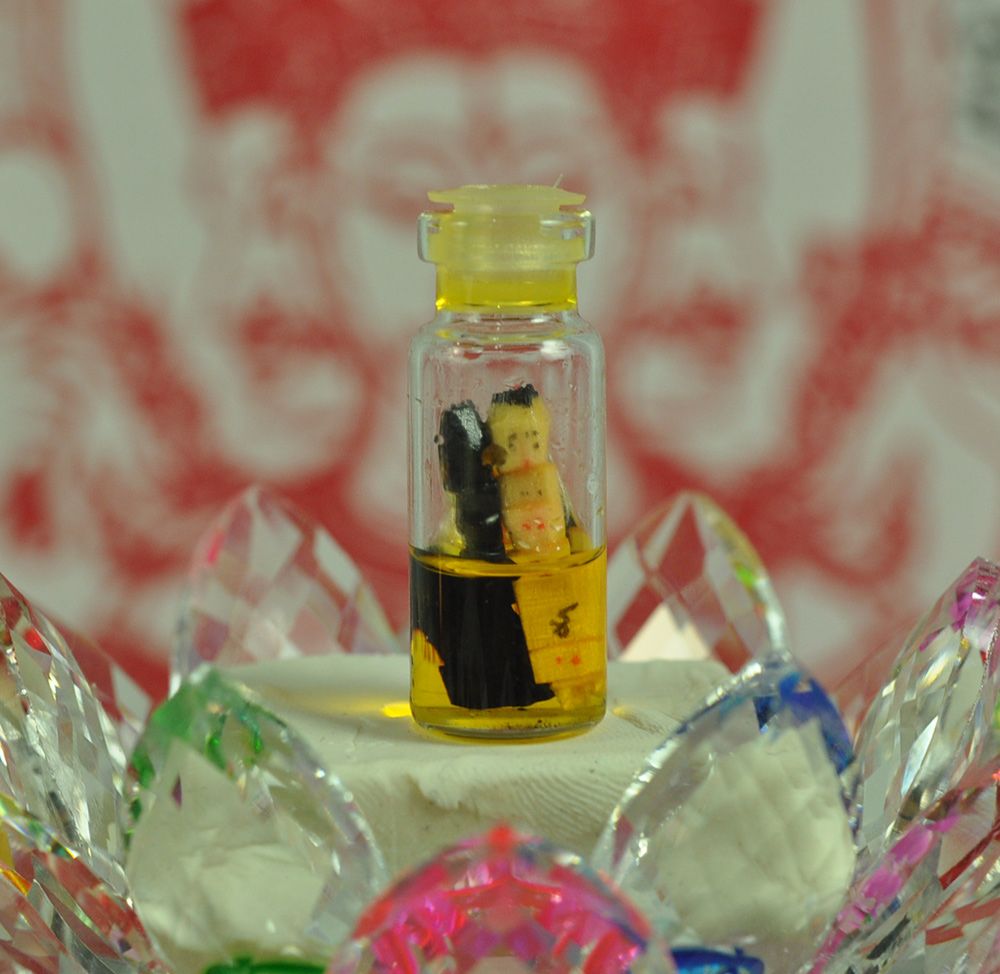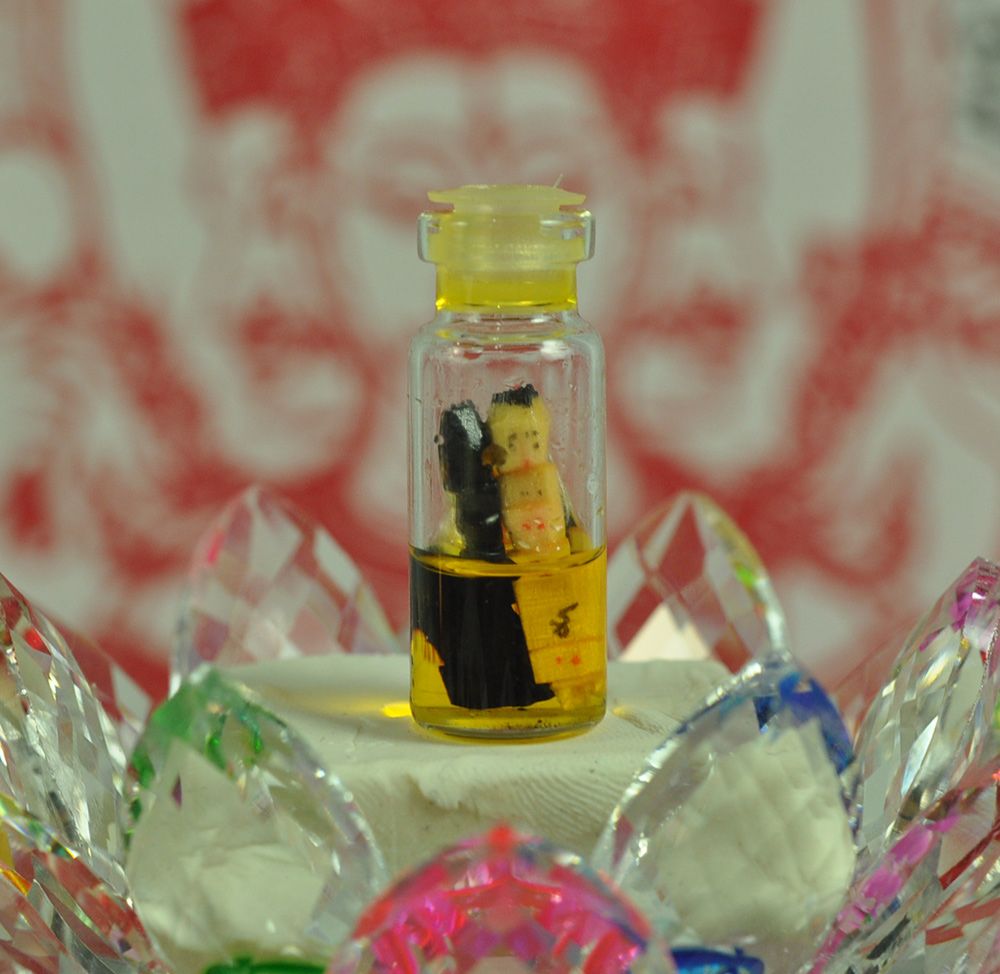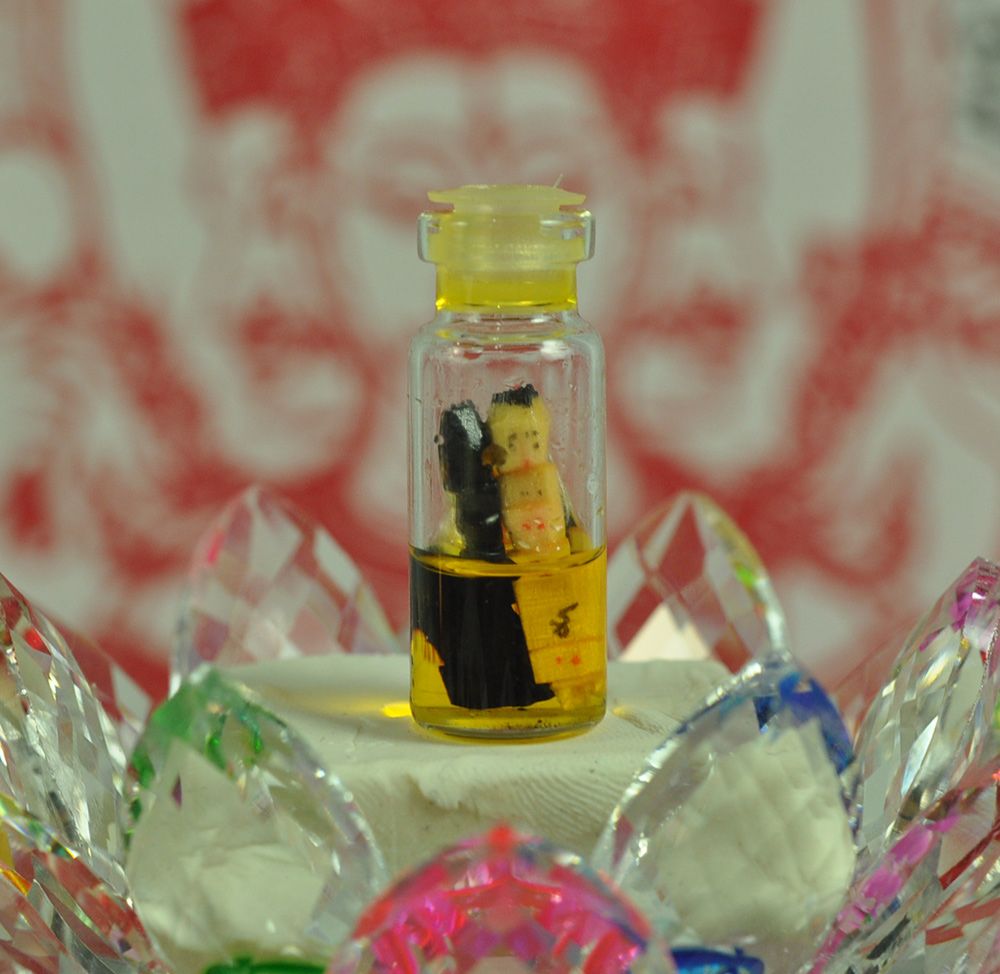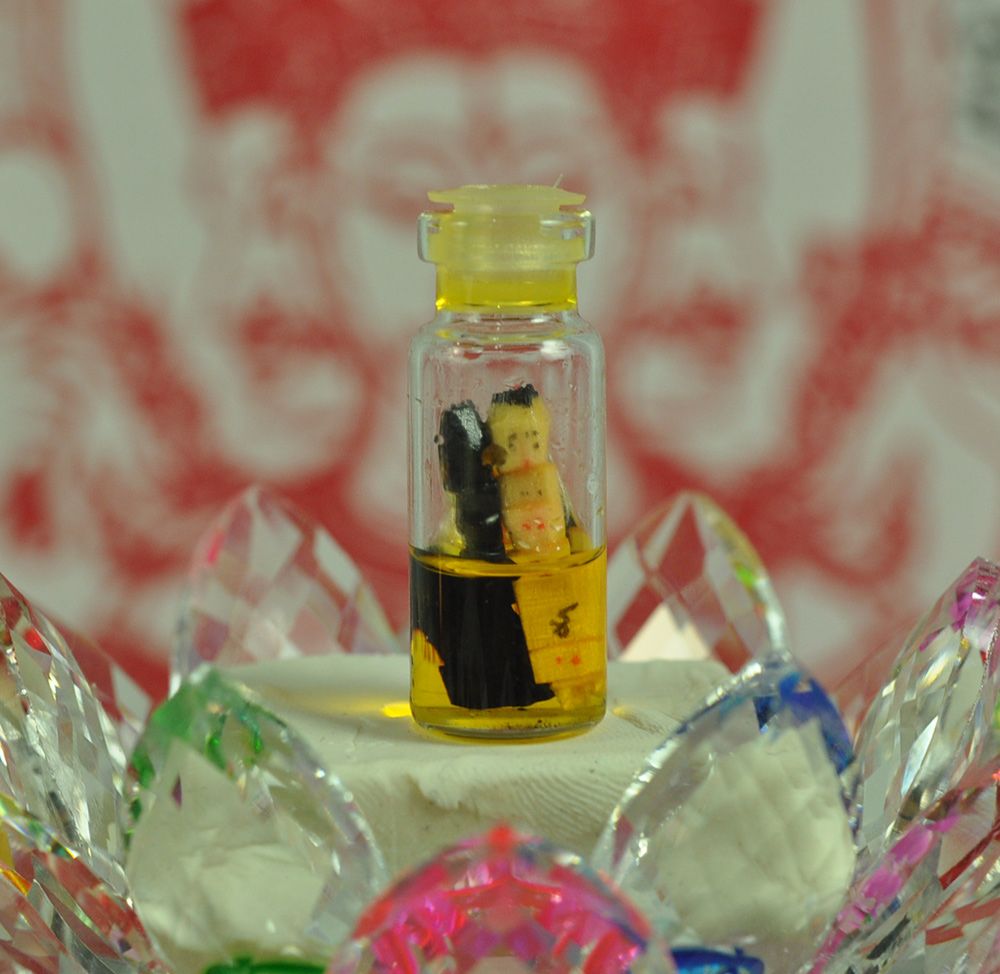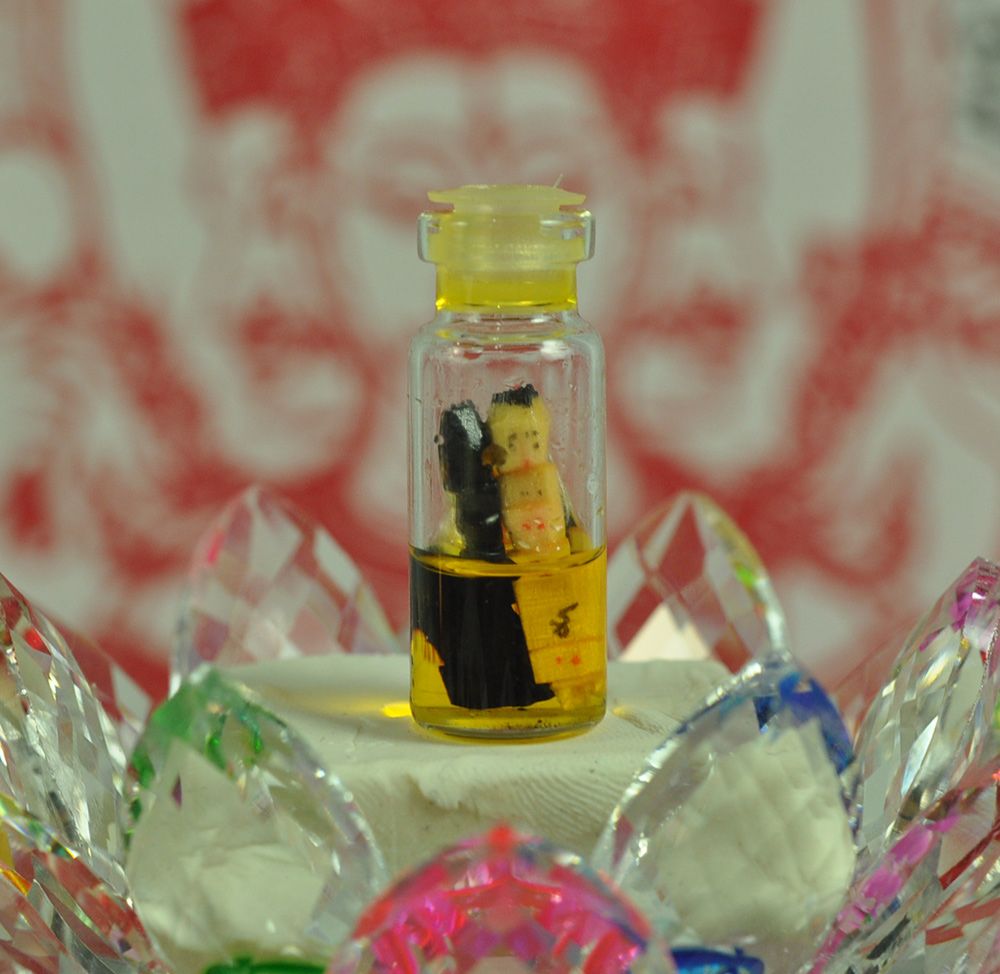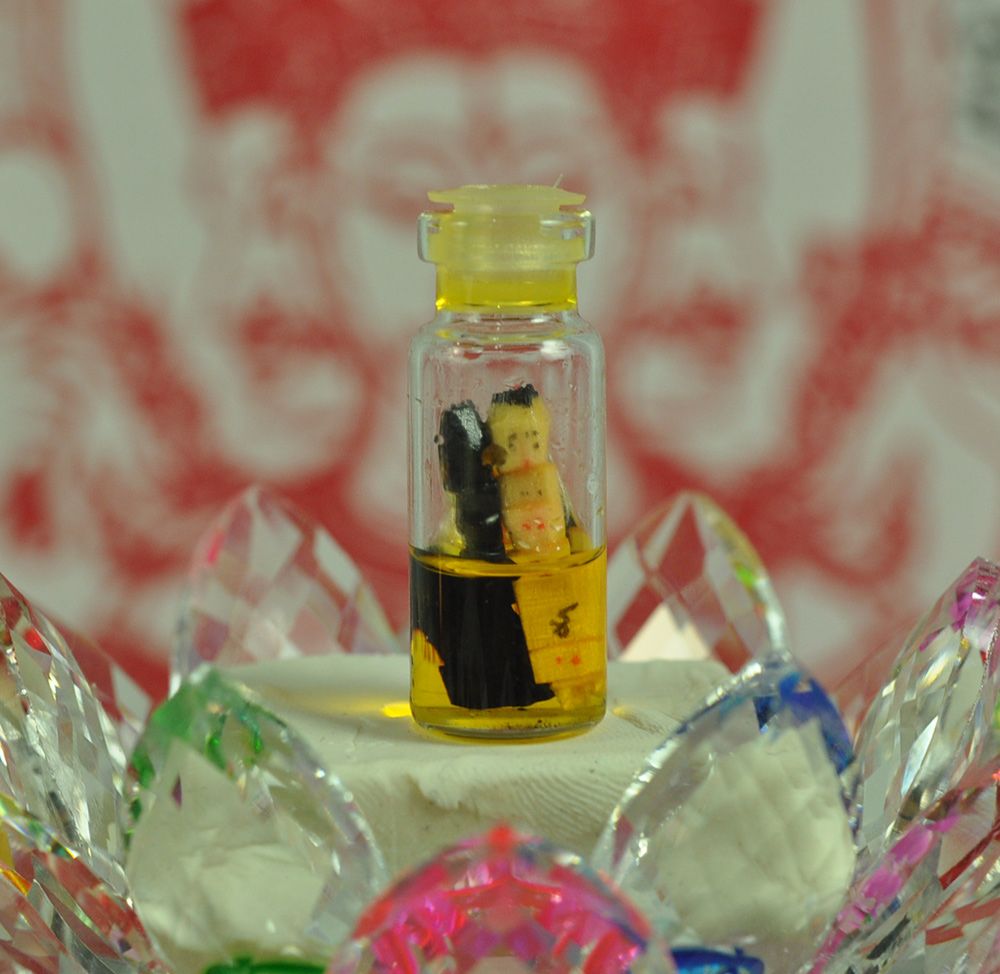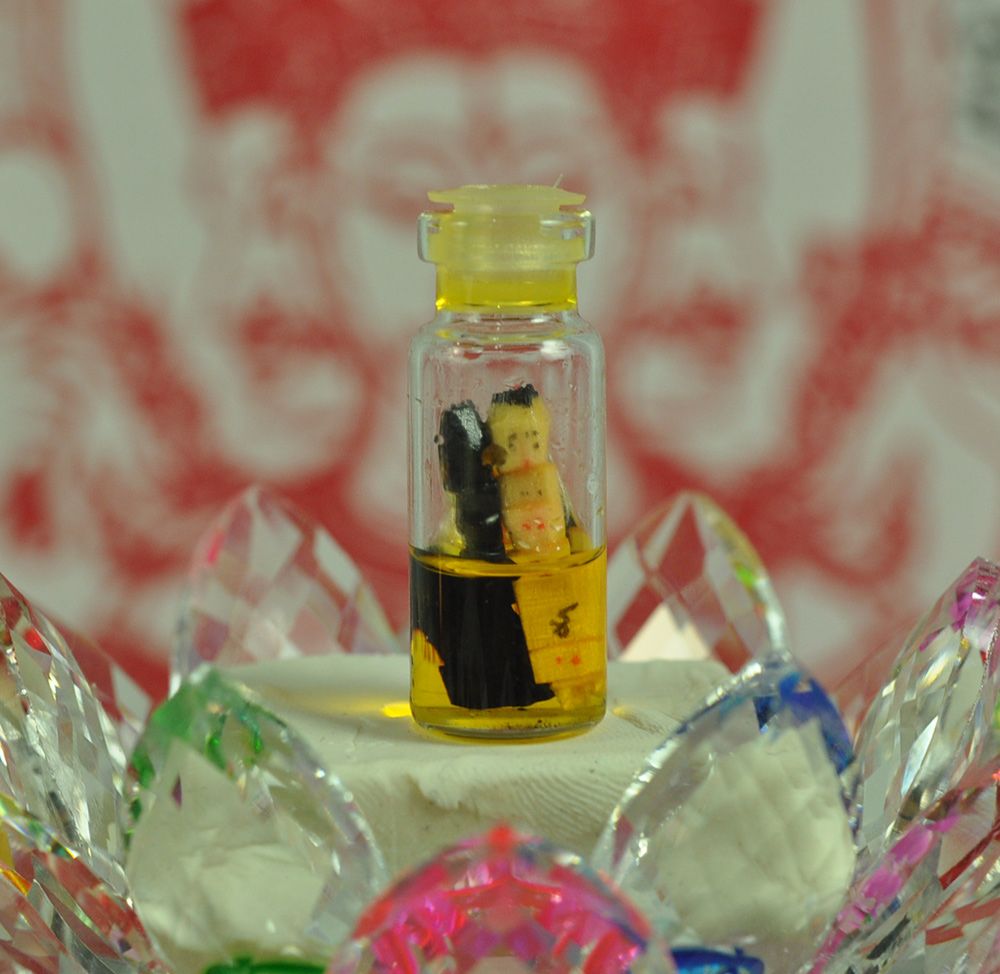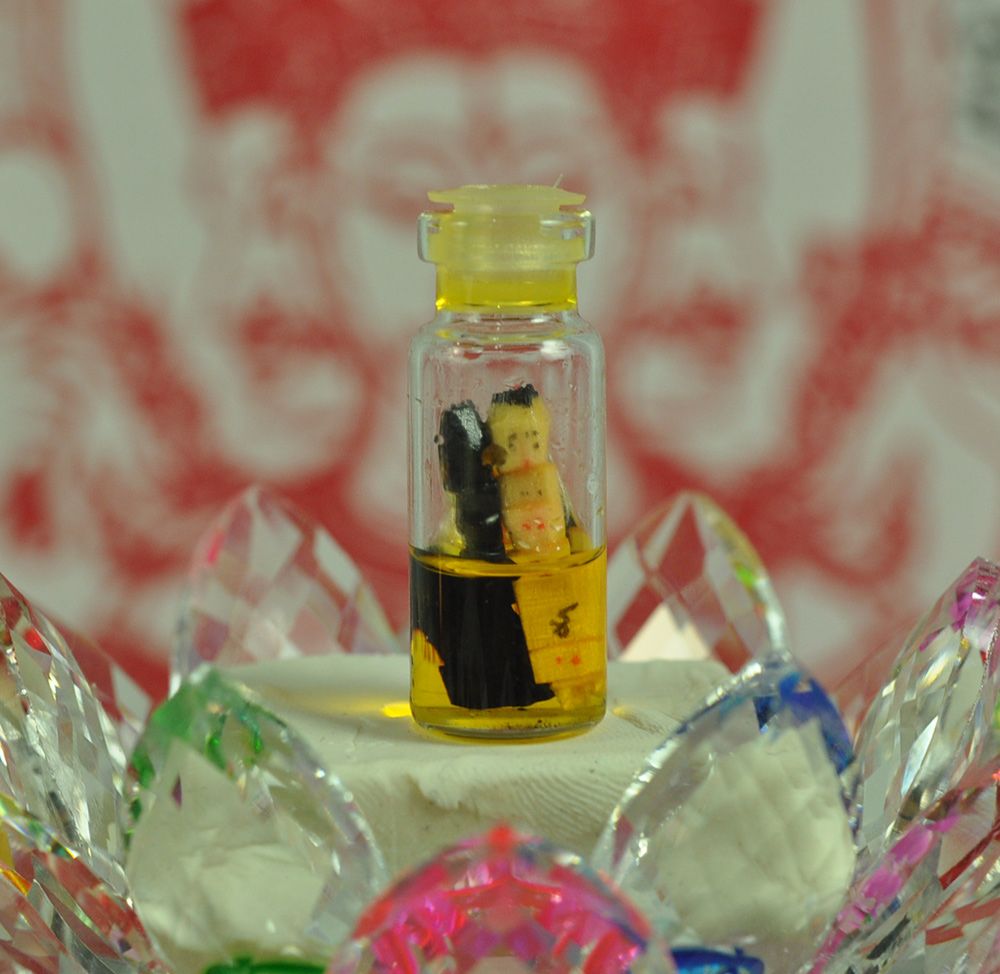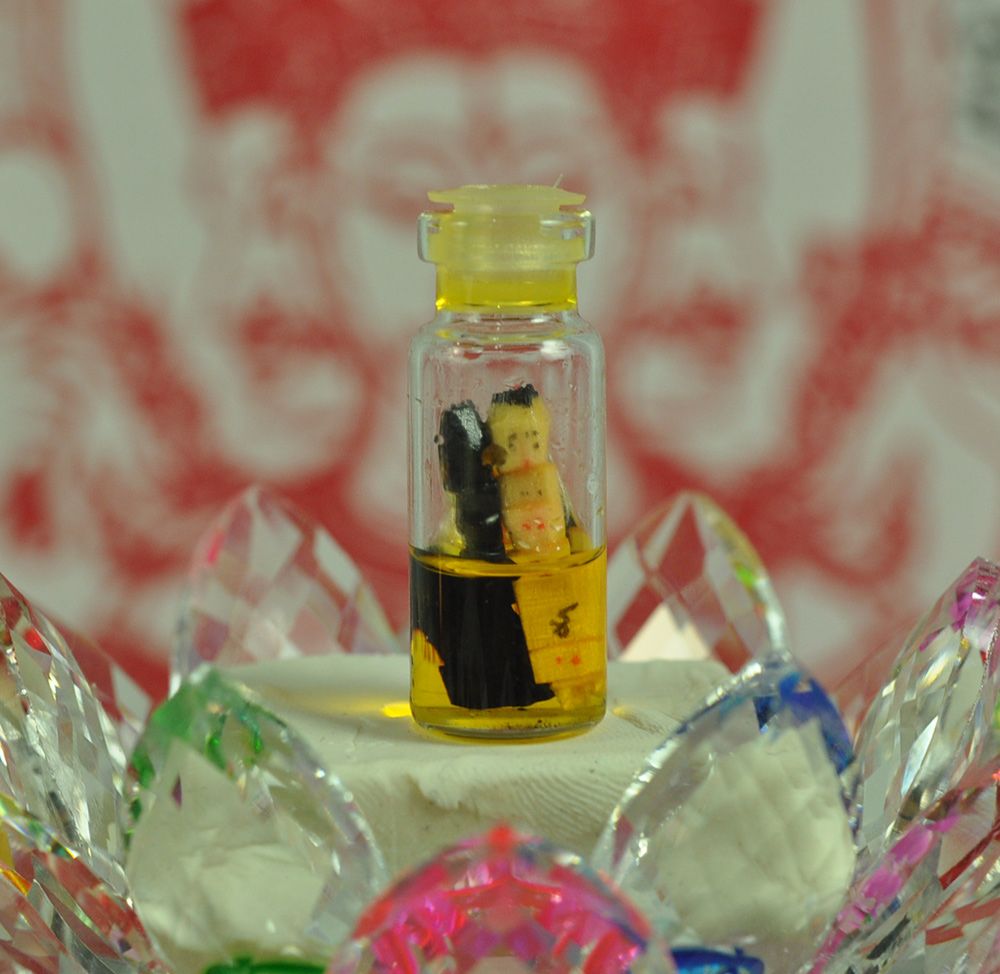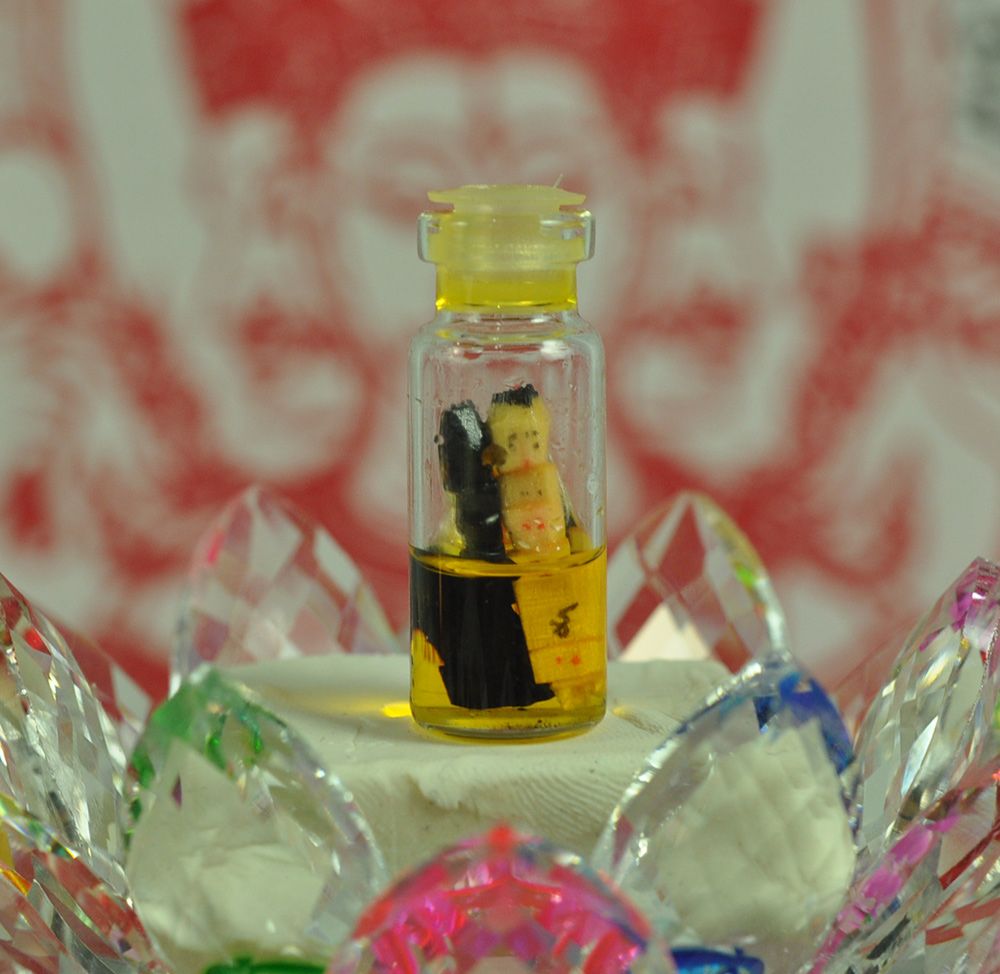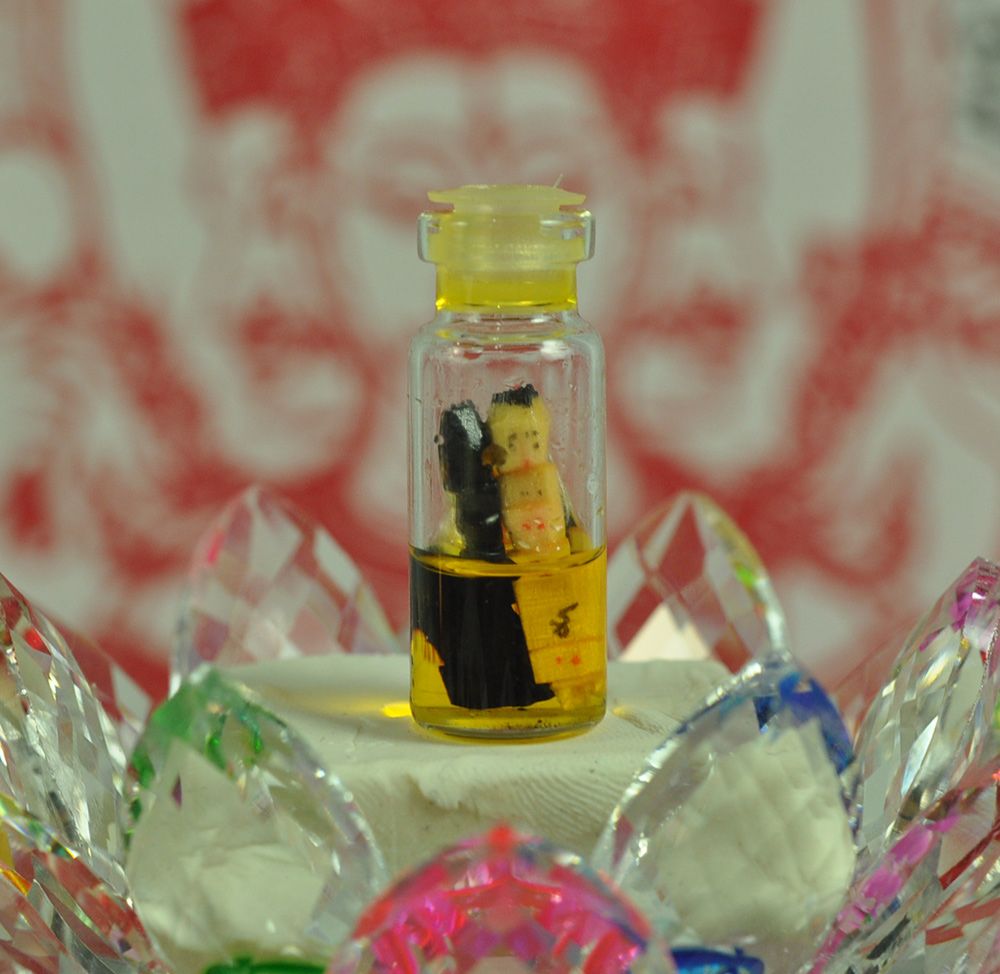 Rak Yom Takrut Maha Sanaeh in Magical Charm Oil -Luang Taa Ruam
RAK YOM - Amulet of Wooden Voodoo Dolls good for Love Lucky
Kuman Thong Oil Rak Yom LP Saeng Thai Occult Sorcery Amulet Lucky Love Charm
The amulet of Wooden Dolls is made by a magician named "Luang Taa Ruam" He got knowledge for making the amulet of Wooden Dolls from his ancestors and teachers in the North. He studied several things with regard to magic, such as the magic of charm, magic for bringing fortunes, magic for preventing ghosts and harmful black magic performed by bad people. In addition, another famous magic called "na naa Thawng" is well – known among villagers for its ability to bring lucks and charm.
Legend of The Amulet of Wooden Dolls
The amulet of Wooden Dolls is made from a pair of wood carved two dolls with clenching its fists and standing in the bottle. One is named "Rak." The other one is named "Yom" The one named "Rak" is carved from dead Crown trees whose root point to the North. The one named "Yom" is carved from dead Star Gooseberry trees whose root point to the North. Then, it was put in a very small bottle.
After the carving, the amulet of Wooden Dolls was brought into an incantation ritual. It was firstly put into a brass bowl with holy perfume contained in. Then, the magician started to recite incantations over it until the magic shakes the amulet as if there was spirits in it.
The amulet of Wooden Dolls is very beneficial to its owner. You can keep it with you wherever you go as it is easily portable in a very small bottle.
When you come back home, you can just keep it at any appropriate place. It is suggested that you should prepare food or sweet for spirits which live in the amulet of Wooden Dolls to eat and treat it like kids.
Another suggestion is to talk to the Dolls as similar to talking to yourself. This is, when you ask the Wooden Dolls something, you also have to answer yourself of what you ask. Another thing is that you keep filling perfume oil in the bottle but don't let it dry. You can also use the perfume oil in the bottle by anointing it on your eye brown or hair. That will effect the increase of great charm. Moreover, the amulet of Wooden Dolls can bring lucks and prosperity to your job and business.
man & women can use it
you can keep in your body go everywhere
BOTTLE SIZE : 1.5*3.5 cm
Use the following Kata to invoke the Rak Yom;
Kata Pluk Rak Yom
Jijeruni Jidt-Dtang Jaedtasiggang Rubpang Gumaarowaa Nimidt-Dtang Jao Rak Jao Yom Aakajchaahi Jidt-Dti Aehi Aehi Namapata Namapata Namapata.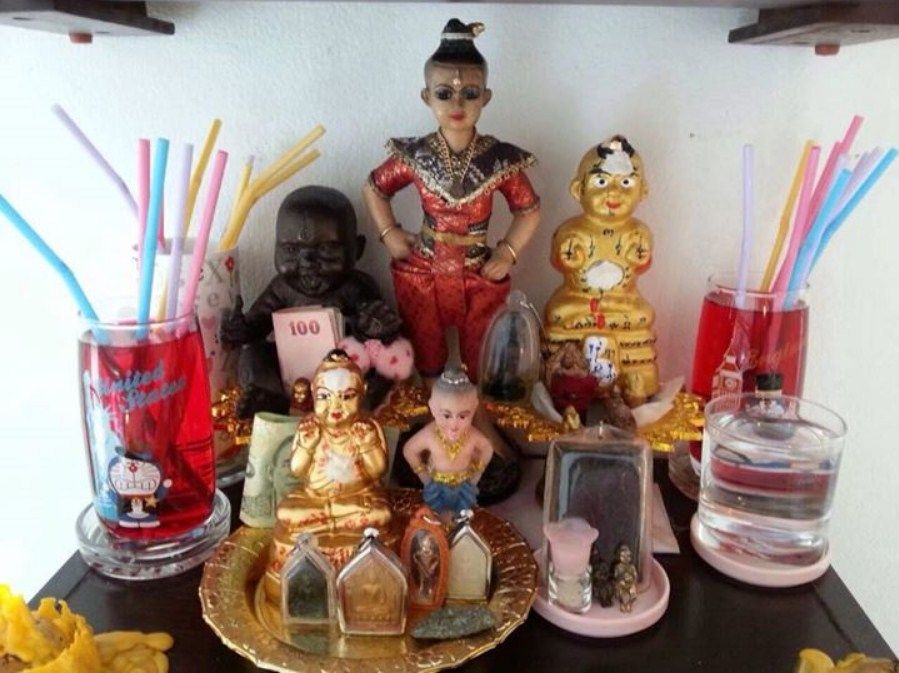 WORSHIP & FEED RAK YOM
You can offer to RAK YOM with:
-Red sweet water (Red Fanta)
-some snack
-water 1 glass
-some fruit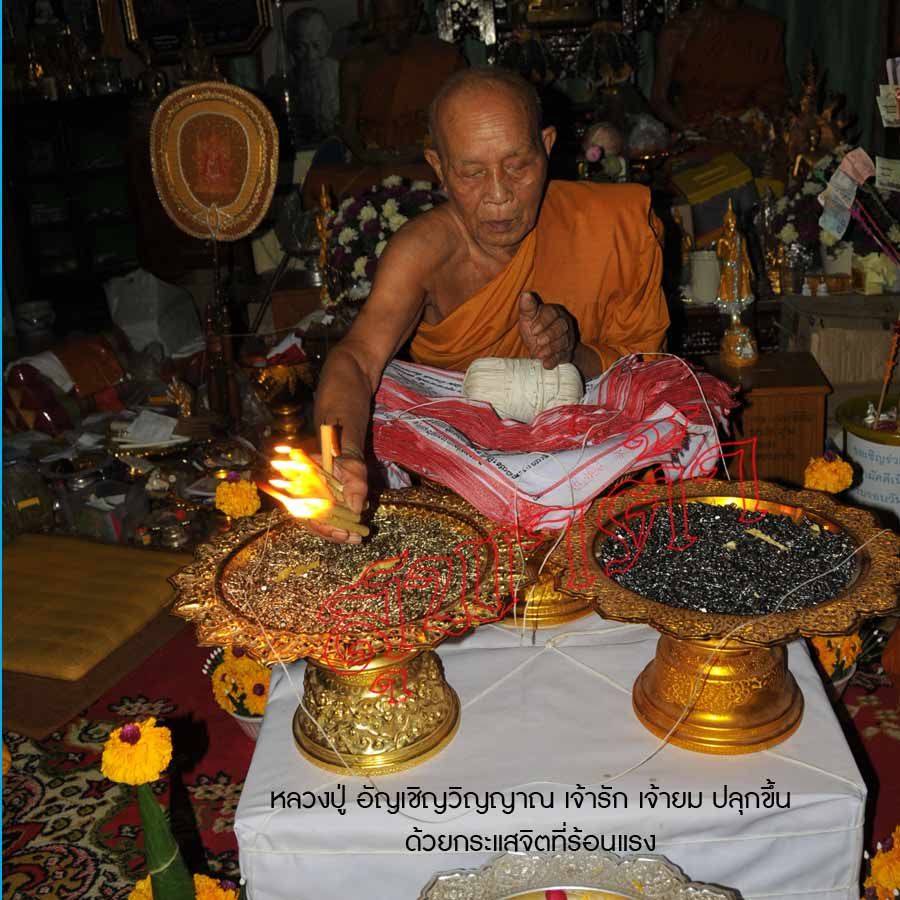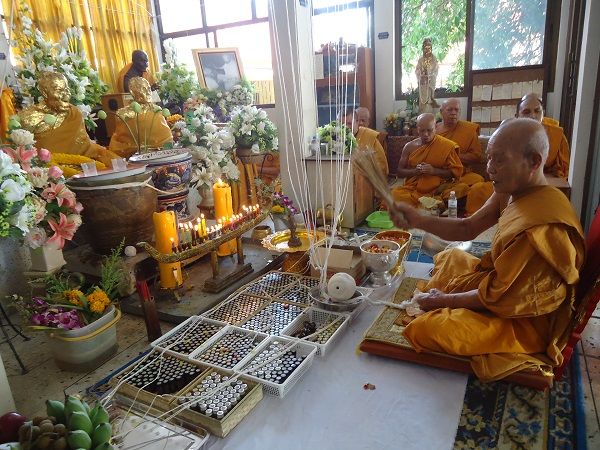 Luang Taa Ruam
**********
Performance Abillity of Amulet

: Life protection,Good trade,Good metta ,Wealth, Prevent Dark Magic and Evil Spirits,
Danger Obstacle cease,Charms / Attraction in LOVE& SEX ,Give merciful,without poor, Triumphantly,
Loving Kindness, Harm proof, Avoid from danger,Change Bad Luck to Good Luck, Win Gambling , Wishes be Fulfilled,
Get Healthy Live Better And Be Happy.
and also for your valuable collectible thing .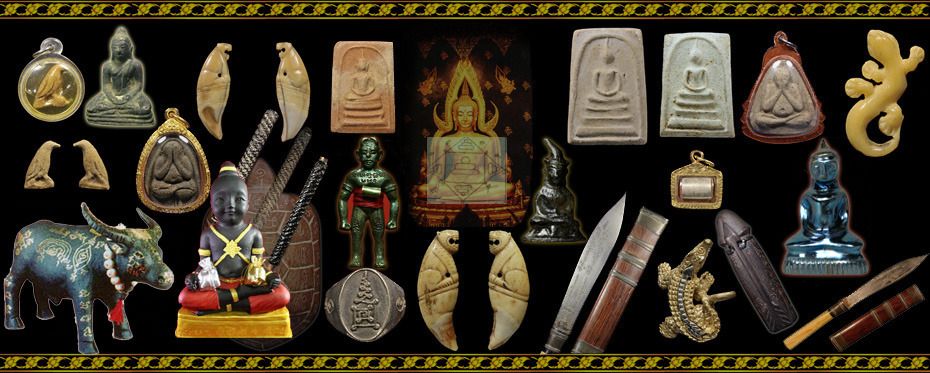 We are expert collector and trader buddha amulets , antiques , Talismans items from Thailand & Southeast Asia.
We open amulet store in Thailand too.
All of our Amulets are 100 % Satisfaction guarantee and either straight from the temple or from very reliable sources including dealers and collectors
around Thailand with whom we are afilliated.

You can trust that the items are Rare, Sacred, Genuine and beautiful Items.