This style amulet is extremely rare and very difficult to come by.
** Worthy Spiritual **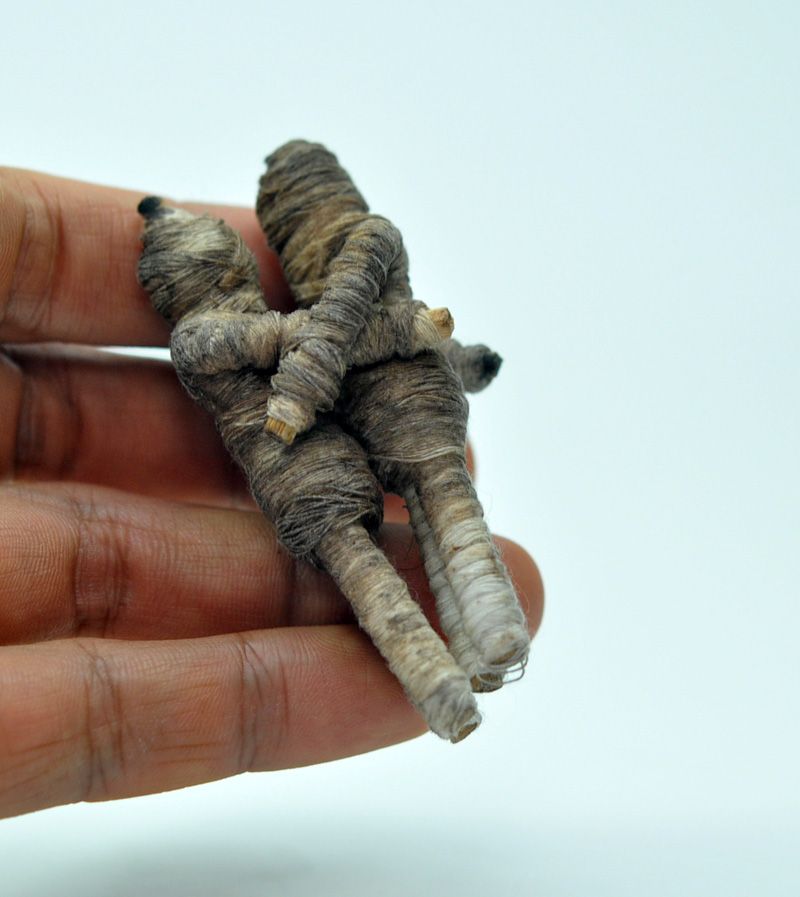 **********

RARE HOON PAYON MUMMY VOODOO DOLL SPIRIT BLACK MAGIC THAI AMULET
material : Shroud of the deaded blessed by Shaman
Black Magical amulet.
Voodoo Doll Hoon Payon Thai Buddha Amulet
SPOOKY SPELL Tats HOON PAYON VOODOO DOLL Lovers Spirit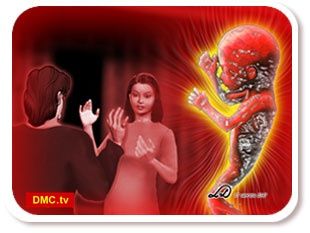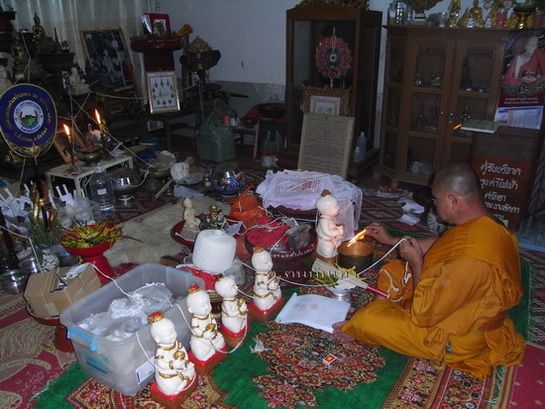 SUPER POWERFUL MAGIC Amulet .

size : 2.5 * 7 CM

Very hard to find this amulet of top thailand Buddhist saint.

POWERFUL YANTRA THAILAND

Real FROM ORIGINAL PLACE

This is POWERFUL and very antique FINE old amulet from ORIGINAL Thailand been incantation blessed by Thai famous monk have skillful in magic.
****************
This amulet has been consecrated by the Monks .
A GREAT ANTIQUE ITEM!!
BEAUTIFUL COLLECTION
************************

Beleive Who have this Amulet will successful all wish and Perfect life .
This POWERFUL Amulet can protect
Bad Magic and Dangerous from Evil.
Protecting oneself from Harm
and securing good Fortune in Business affairs to the Owner.
Power ability outstanding of amulets.
Attraction Fortune, Wealth, Protection and Avoid - Prevent Dark Magic and Evil Spirits, Power and Forcing , Invulnerable - Danger Obstacle cease, Rich and Lucky- Attraction lucky and money, Give merciful, CharmTriumphantly, Charm- Loving Kindness, Harm proof, Avoid from danger, Change Bad Luck to Good Luck, Bring Prosper to Business, Bring Lucky and Happiness, Wishes be Fulfilled, Increased halo and fame, Working Smooth , protection .
All of our Buddha's are from our own Family's collection or found with a trained eye and knowledge at Thai House sales or secondhand markets ,we also do trade with other town Amulets members .
We are expert Buddha&Amulet collector and trader antique, amulets, talisman and artifacts
from Thailand and Southeast Asia.