Nam Man Prai and Metta Oils
Sacred Necromantic and Herbal Prai Oils, Metta Oils and Lip Gloss Balms for Maha Sanaeh and Metta Maha Niyom Mercy Charm, Siang Choke Gambler's Luck, and Gae Aathan Anti Black Magick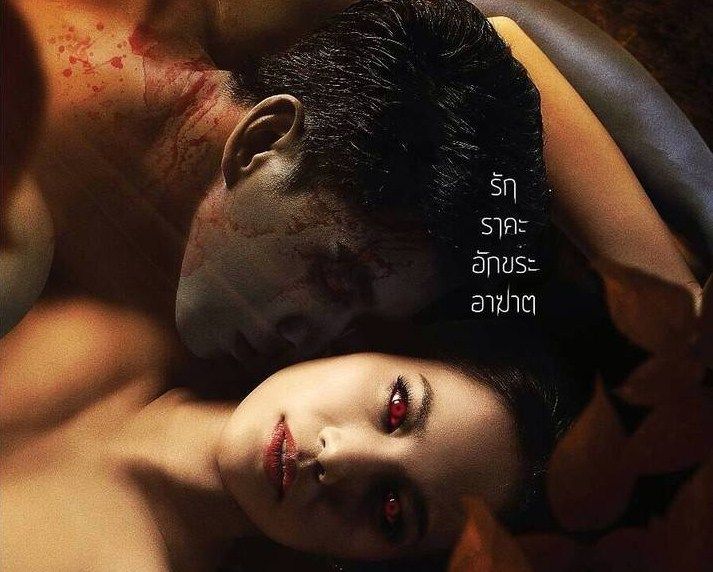 ********************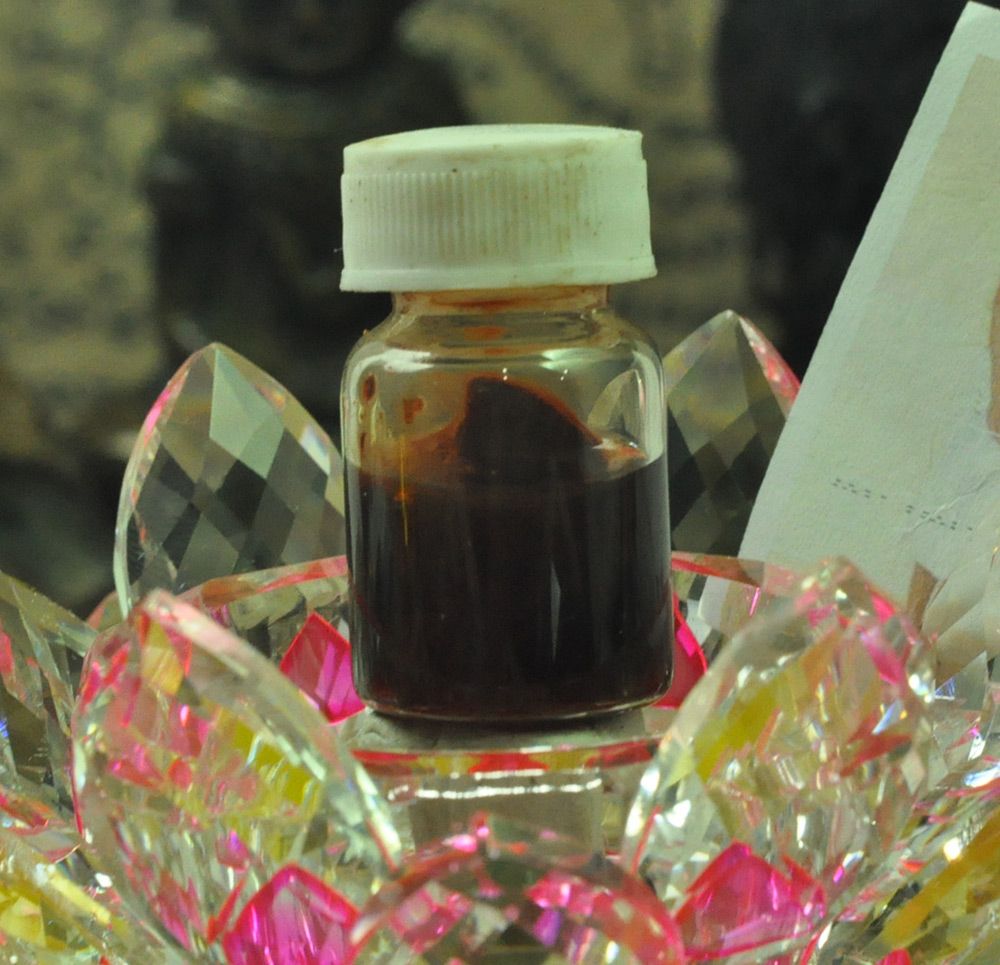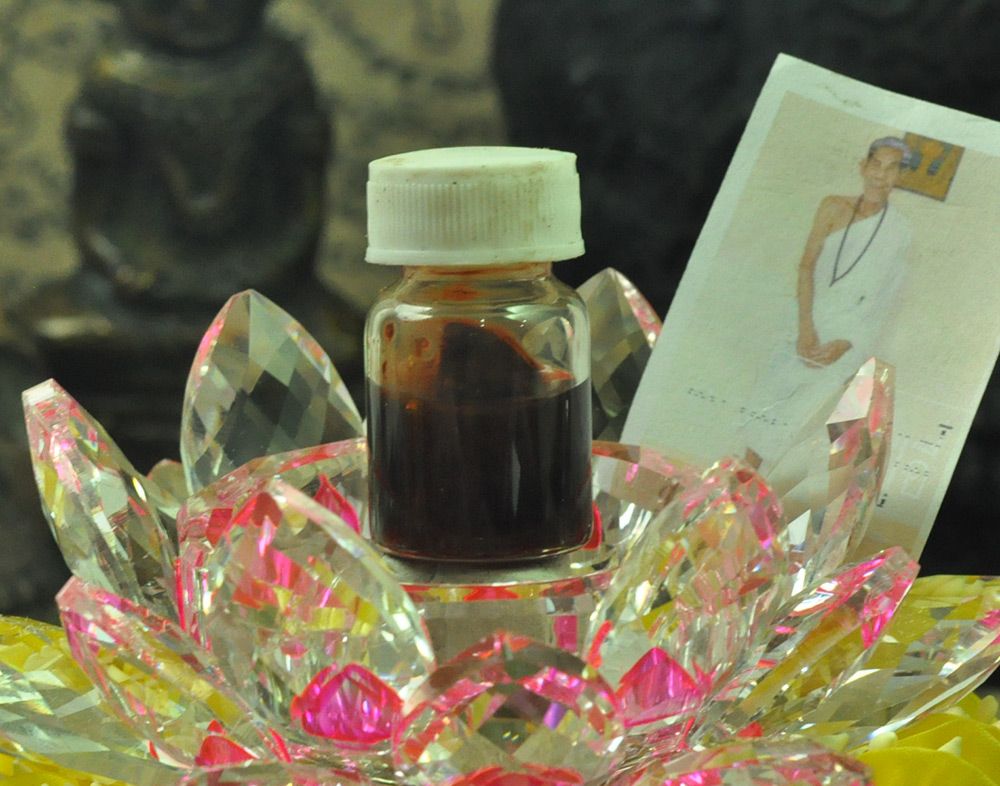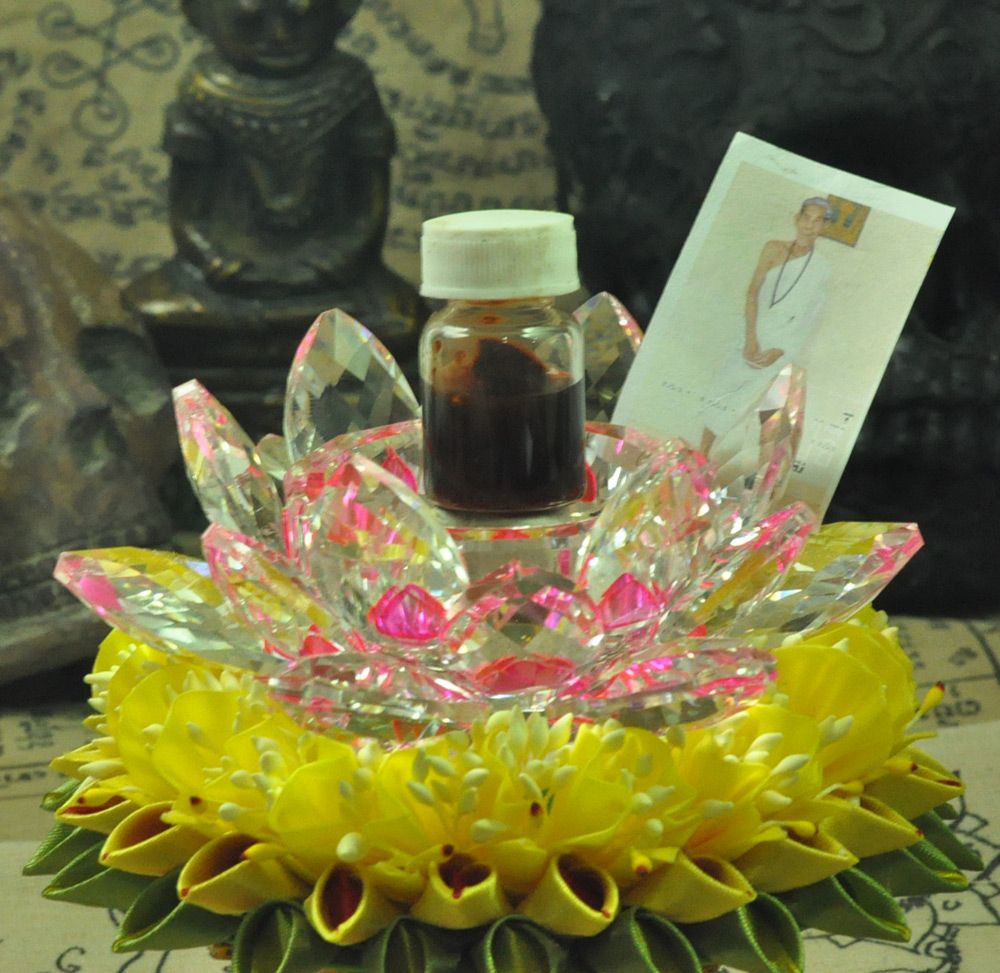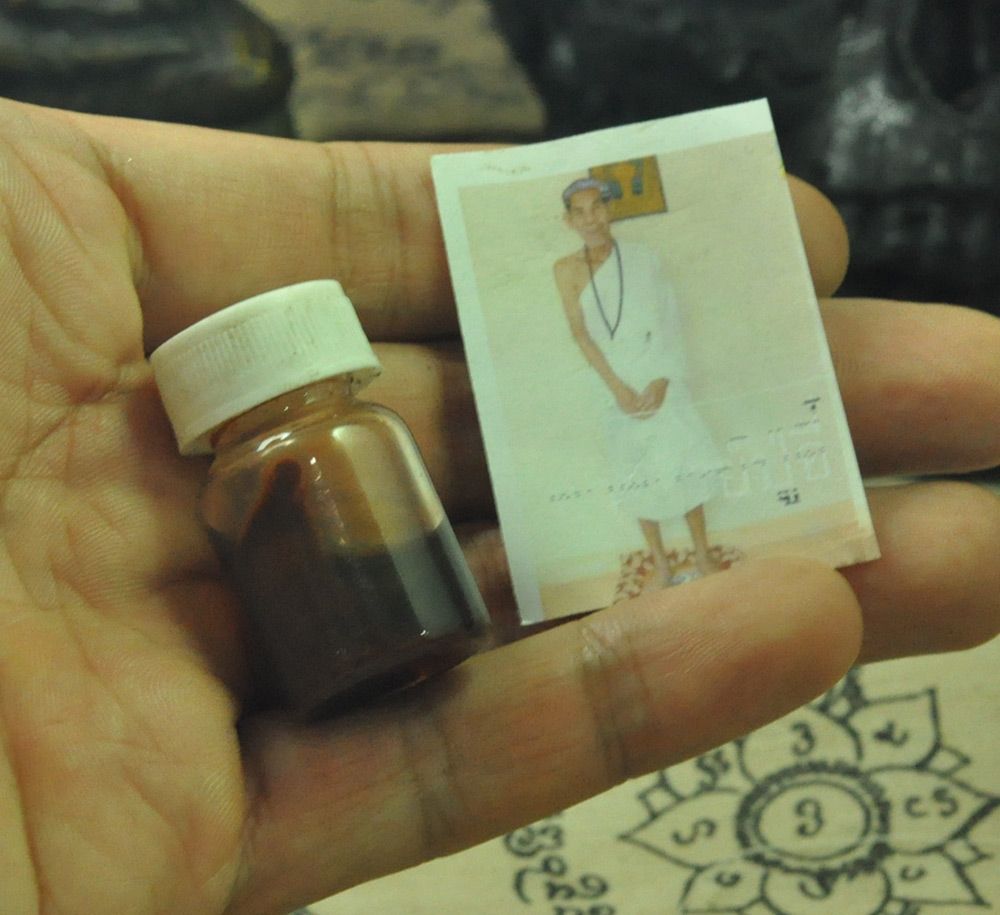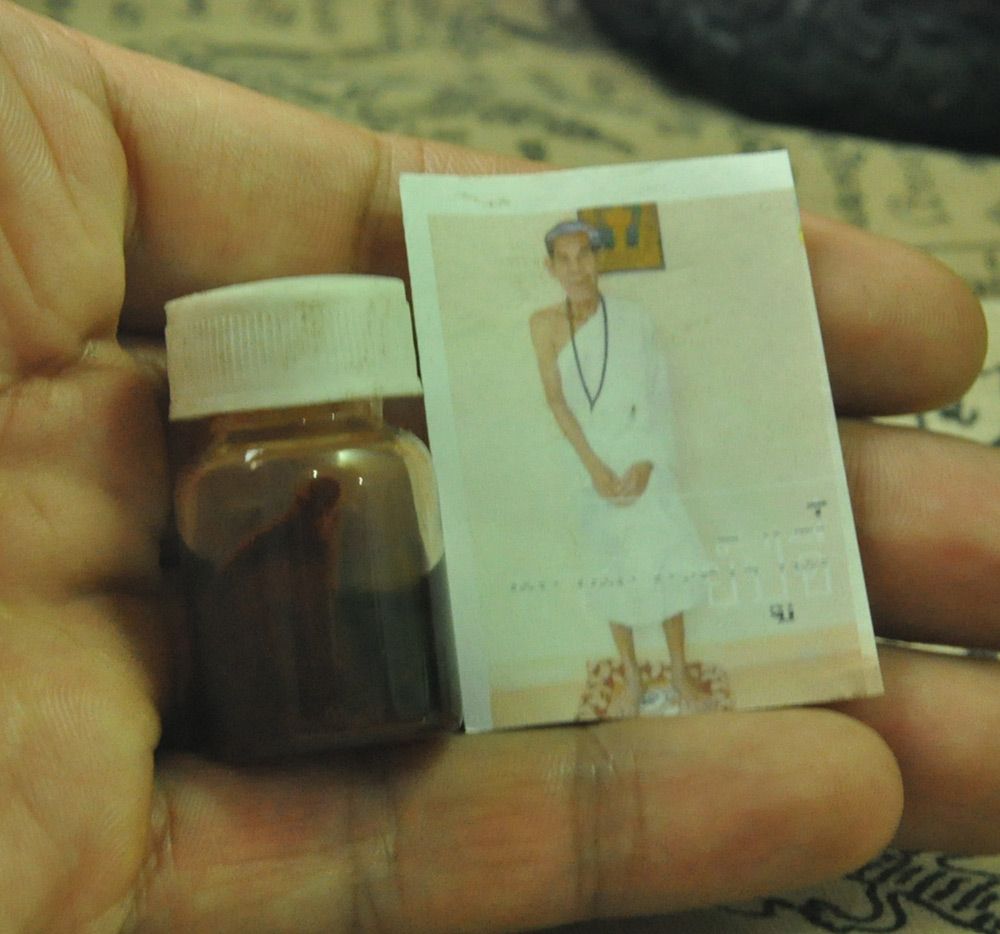 Nam Man Prai magical Love oil Maha Sanaeh
Thai amulet hypnotising love oil attraction improving Metta Maha Larp Maha Saney

The Love Potion of Dead Pregnant Women
The love potion of dead pregnant women or another name is called "the love potion of Hongprai khmer grawm" This potion is made by a magician named "Pu Ei", and made from the fetish potion taken from fifty - nine dead bodies plus, love potion taken from bodies of women who died while pregnant. The love potion of dead pregnant women is very haunted and can work very effectively with every gender and transgender. You can apply the potion on you eyebrow or forehead and carry with you wherever you go. The power of the potion will attract opposite sex to be infatuated with you.
How to worship The Love Potion of Dead Pregnant Women
Light one incense and say this spell "ne ra ga / phu sii tang / tang ma ma/ for nine times
BOTTLE SIZE : 2 * 3 cm
. น้ำมันพรายผีตายทั้งกลม ปู่อี๋
น้ำมันพรายผีตายทั้งกลม โหงพรายขะแมร์กรอม ผสมผงพราย 59 ตน เฉพาะคนที่ชอบของแรงๆ ขลังๆเท่านั้น น้ำมันแกแลผสมผงเสน่ห์ยาแฝดผงพราย 59 ตน + น้ำมันพรายผีตายทั้งกลมโหงพรายขะแมร์กรอม แรงเฮี้ยนที่สุด ใช้ได้กันทุกคน ทอมจะใช้กับดี้ กระเทยจะใช้กับเกย์รับรองว่าของแรงๆ ใช้ป้าย ทา ถู หรือเลี่ยมพกบูชาไปไว้กับตัว ให้เซ่นด้วยเหล้าขาว จุดธูป 1 ดอก ธูปหมดเทเหล้าทิ้งได้เลย ให้เลี้ยงก่อนใช้งาน โหงพรายจะอยู่กับเราช่วยเหลือเราไม่ไปไหน ใช้แล้วให้คุณ ไม่เข้าตัว
คาถา เน ระ กะ ภู สี ตัง ตัง มะ มะ สวด 9 จบ
*********
The oil is believe to be good for :
- improve your business by attracts opportunities and more sales
- increase your popularity, Metta as well as accumulate great fortune, wealth
?- Maha Saney, bring you sex appeal and mesmerising attraction
- attract the same or opposite gender
-Good luck for the new owner
Magic Potion, Metta Oil
Magical Effects Maha Sanaeh,Metta Mahaniyom, Kaa Khaay, Jerajaa, Siang Choke.
Very RARE !!have only in My Store .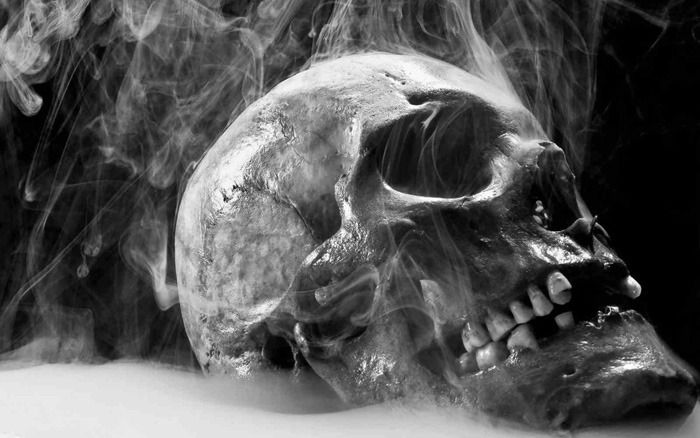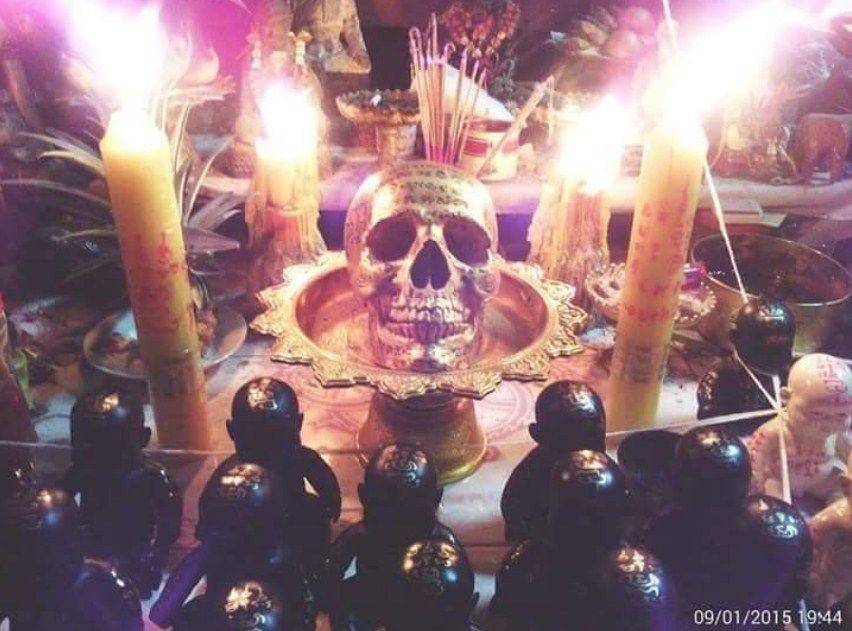 ***********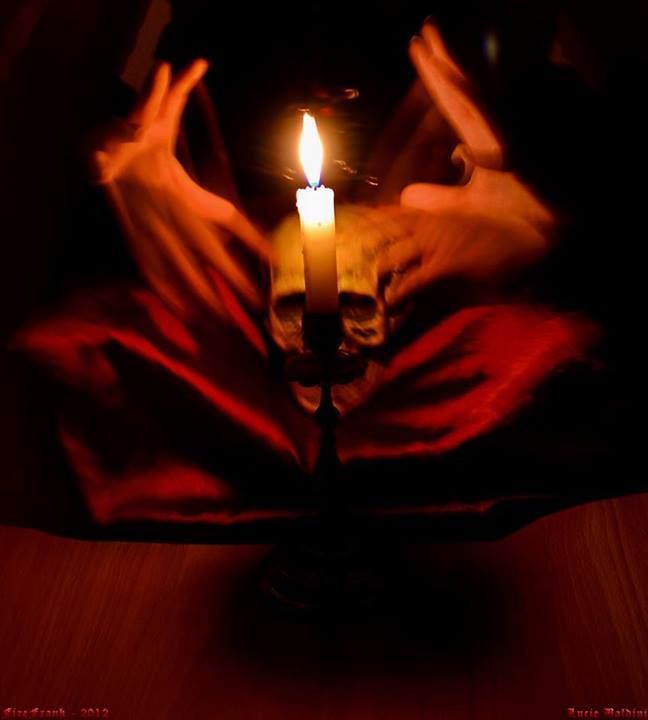 and also for your valuable collectible thing .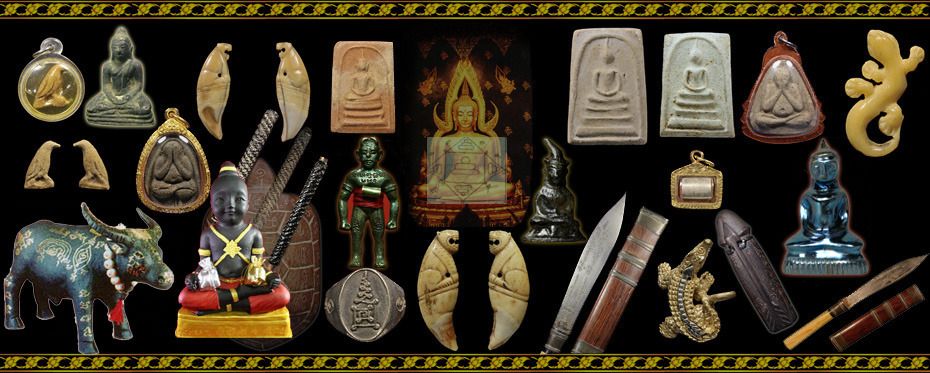 We are expert collector and trader buddha amulets , antiques , Talismans items from Thailand & Southeast Asia.
We open amulet store in Thailand too.
All of our Amulets are 100 % Satisfaction guarantee and either straight from the temple or from very reliable sources including dealers and collectors
around Thailand with whom we are afilliated.

You can trust that the items are Rare, Sacred, Genuine and beautiful Items.