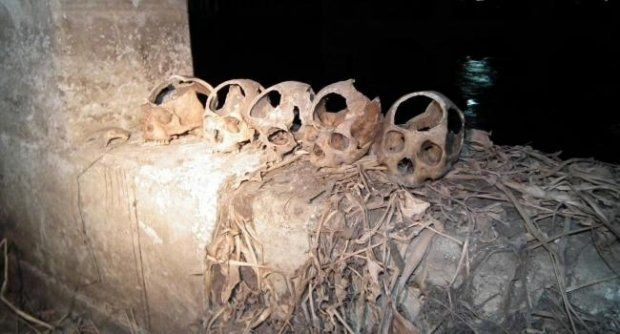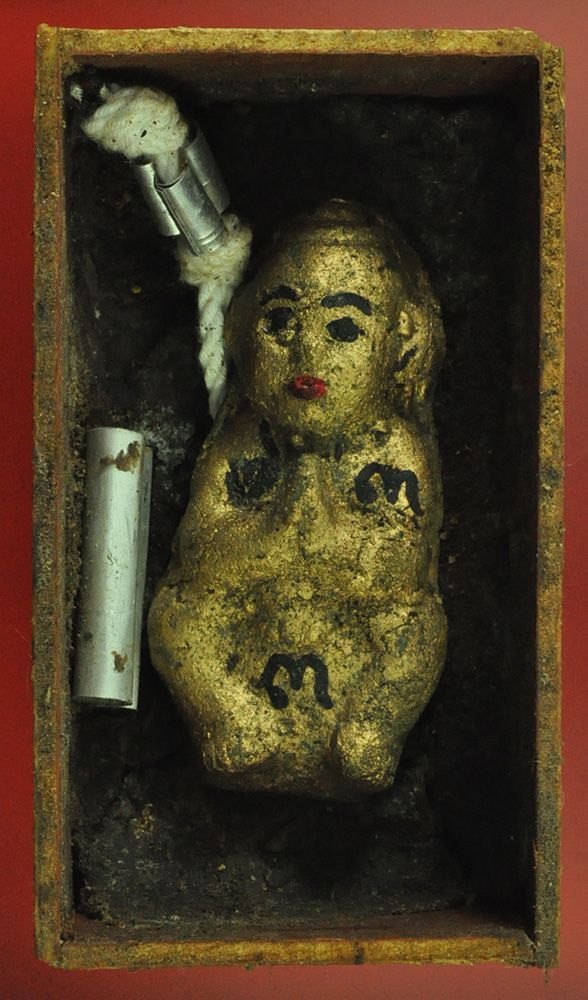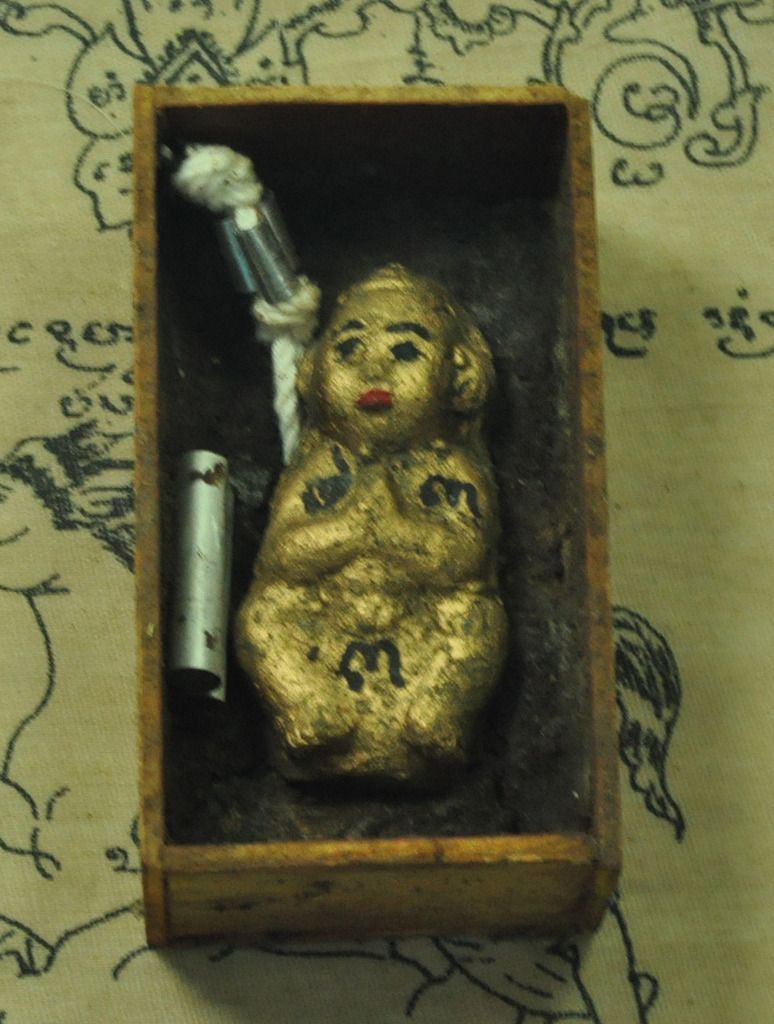 Prai Kuman thong
The spirit of the dead infant in the coffin

whispering luck, wealth magic spell Thai Amulet.

The spirit of the dead infant in the coffin

Ajarn Pu Ai and a man named "Prakhruu Pagam", the two people who specialize in performing mysterious magic and well known by people in Huaisaibait village, have made statues of Lookgrawkpraikaew ( Name of the spirit of dead infant in the coffin).




The materials for making the statues are soil from seven graveyards mixed with mysterious herb called "Warngoomarnthong" and ashes of dead infant's bodies. These materials were mixed together to make statues of Lookgrawkpraikaew and kept in a wooden box made from coffin woods. In addition, there is wax made of love portion oil contained in the box and sprinkled with ashes of dead infants.




The two magic specializers recite incantation over the statue and use a lot of magic power in ritual. The spirit will work in ways of increasing charm, being beloved, enhancing trade, and taking care of properties and so on. The two magic specializers recite incantation over the statue for three years in all. It is also usable in taking ventures for achieving something, increasing prosperity, attracting customers to shops, given job opportunities, travelling safely, and preventing dangers.




The spirit of Lookgrawkpraikaew will work as if a whispering ghost when dangers may be going to happen to you and your family.

You can vow for everything.




This is the spell for worshiping the spirit of Lookgrawkpraikaew. "Jijeruni anaami" Say 9 times.




You can feed it like other infant spirits and can be with them.


**********

ลูกกรอกแก้วพรายนอนโลง


อาจารย์ปู่อี๋ บารมีพระครูปะกำ ฆราวาสจอมขมังเวทย์ผู้ลี้ลับแห่งลำห้วยสายบาตร จัดสร้างลูกกรอกพรายแก้ว จากดิน7ป่าช้า ผสมว่านกุมารทอง ผงพรายกุมาร บรรจุในโลงจากไม้กระดานโลงผี บรรจุสีผึ้งน้ำมันพราย โรยผงพรายกุมาร ประจุมนต์ประจุธาตุอาคม กำกับ ให้มวลสารอาถรรพณ์ทั้งหมด รวมธาตุรวมพลังรวมจิตให้เป็นหนึ่งเดียวให้เป็นลูกกรอกพรายแก้วที่ใช้บูชาได้ ผลจริงเห็นผลเร็วเฮี้ยนแรงเด่นกว่าใคร ท่านเสกดีแล้ว เสน่ห์เมตตาโชคลาภค้าขาย เฝ้าบ้านได้ทุกอย่าง เสกเต็มๆสามปีดี ทุกด้าน ดี เด่นด้านเสี่ยงโชค เสี่ยงดวง เสริมโชคลาภ เสริมบารมี เรียกลูกค้า หากินเก่ง ทำมาค้าขาย เรียกลูกค้าเข้าร้าน เรียกงานเข้าร้าน ช่วยติดต่อการงาน มีกินไม่มีอด เดินทางไปไหนมาไหนแคล้วคลาดปลอดภัย ป้องกันอันตราย เฝ้าเคหะสถานบ้านเรือน ป้องกันภัยคุ้มครอง เป็นพรายกระซิบบอกโชคลาภ เตือนภัยคนในครอบครัว อธิษฐานใช้ได้เลยได้108ประการดังใจปรารถนา หรือตามแต่จะเรียกใช้ คาถาบูชาลูกกรอกพรายแก้ว จิเจรุนิ อะนะอะมิ เสก9จบ เลี้ยงเหมือนกุมารทั่วไป เลี้ยงร่วมกุมารลูกกรอกสำนักอื่นๆได้



Very RARE !!have only in My Store .
size :
Width 2.2 " Long 4" inches
hight 1.5 " inches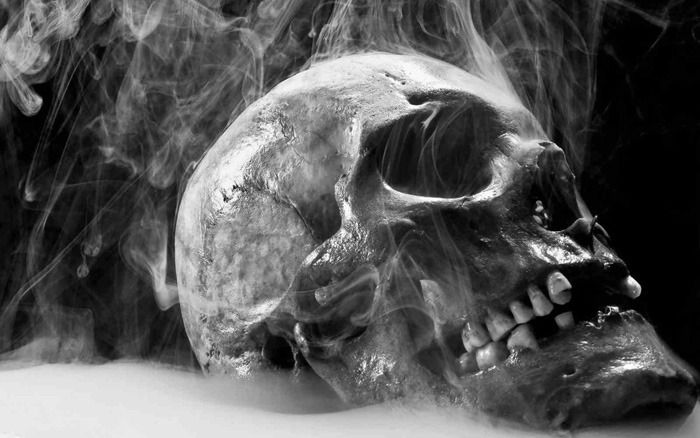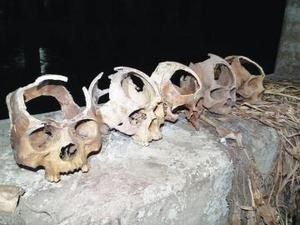 ***********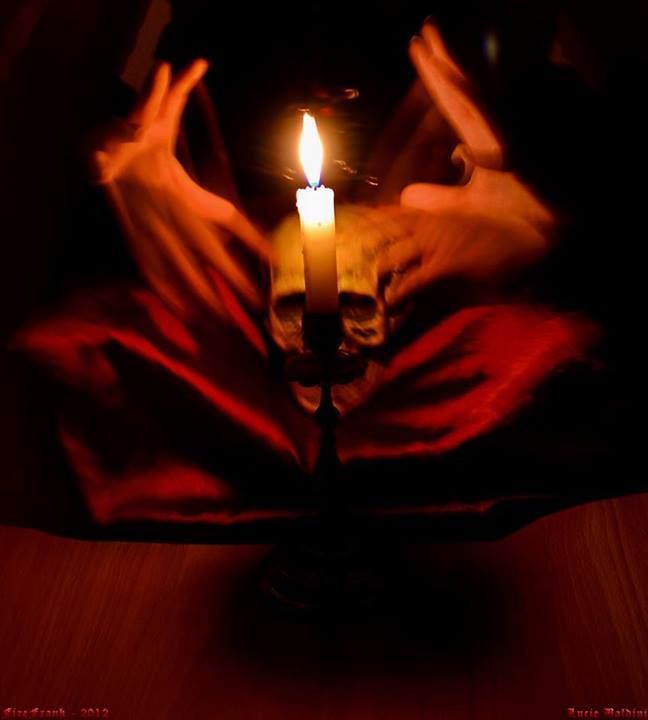 and also for your valuable collectible thing .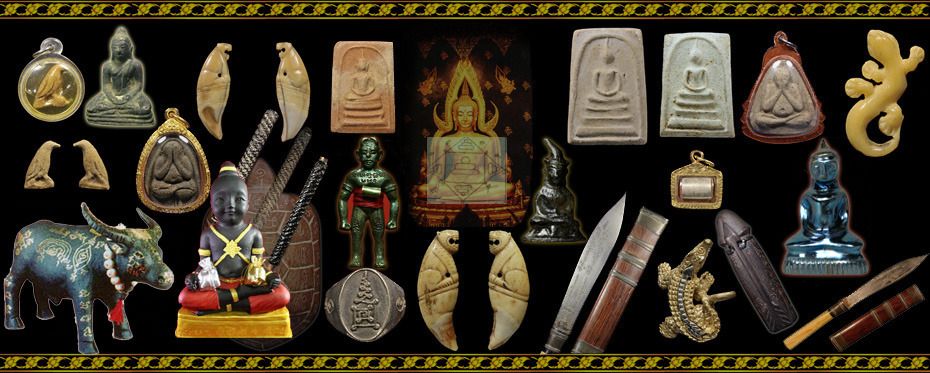 We are expert collector and trader buddha amulets , antiques , Talismans items from Thailand & Southeast Asia.
We open amulet store in Thailand too.
All of our Amulets are 100 % Satisfaction guarantee and either straight from the temple or from very reliable sources including dealers and collectors
around Thailand with whom we are afilliated.

You can trust that the items are Rare, Sacred, Genuine and beautiful Items.