Nam Man Prai and Metta Oils
Sacred Necromantic and Herbal Prai Oils, Metta Oils and Lip Gloss Balms for Maha Sanaeh and Metta Maha Niyom Mercy Charm, Siang Choke Gambler's Luck, and Gae Aathan Anti Black Magick
********************
Product Description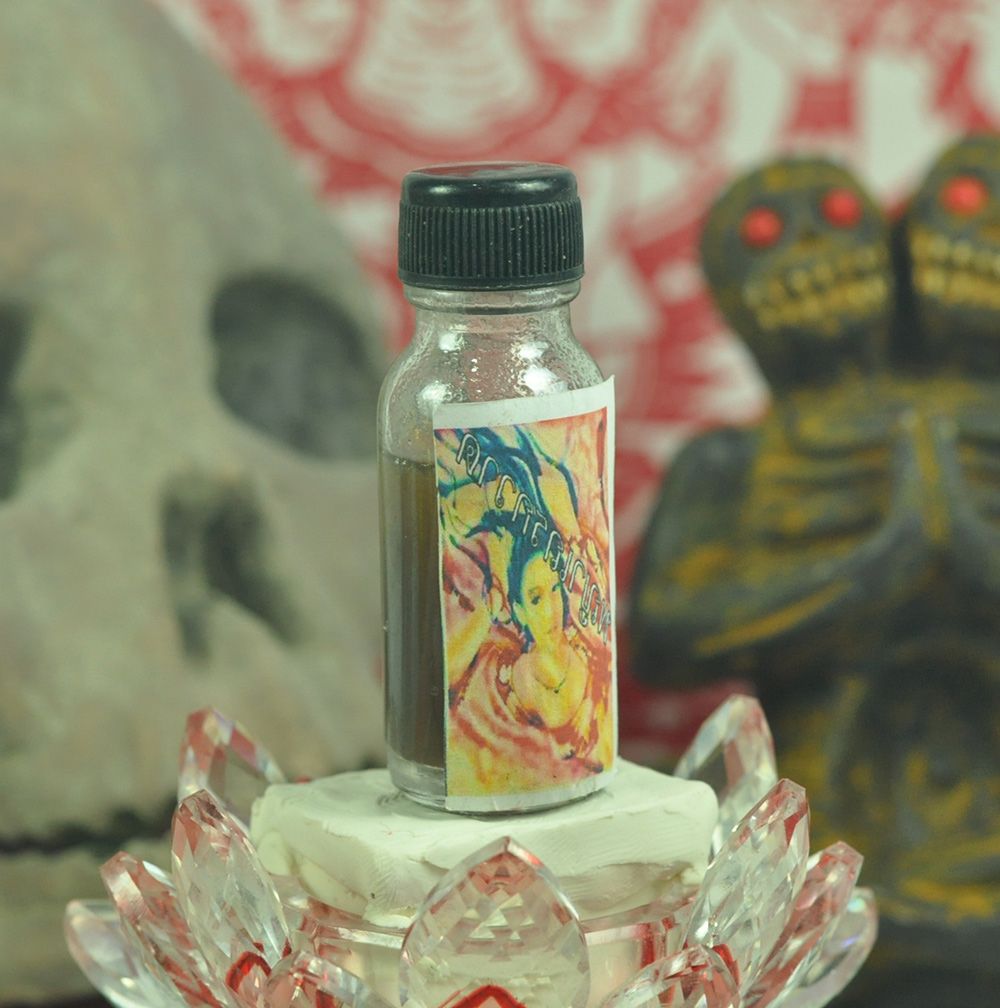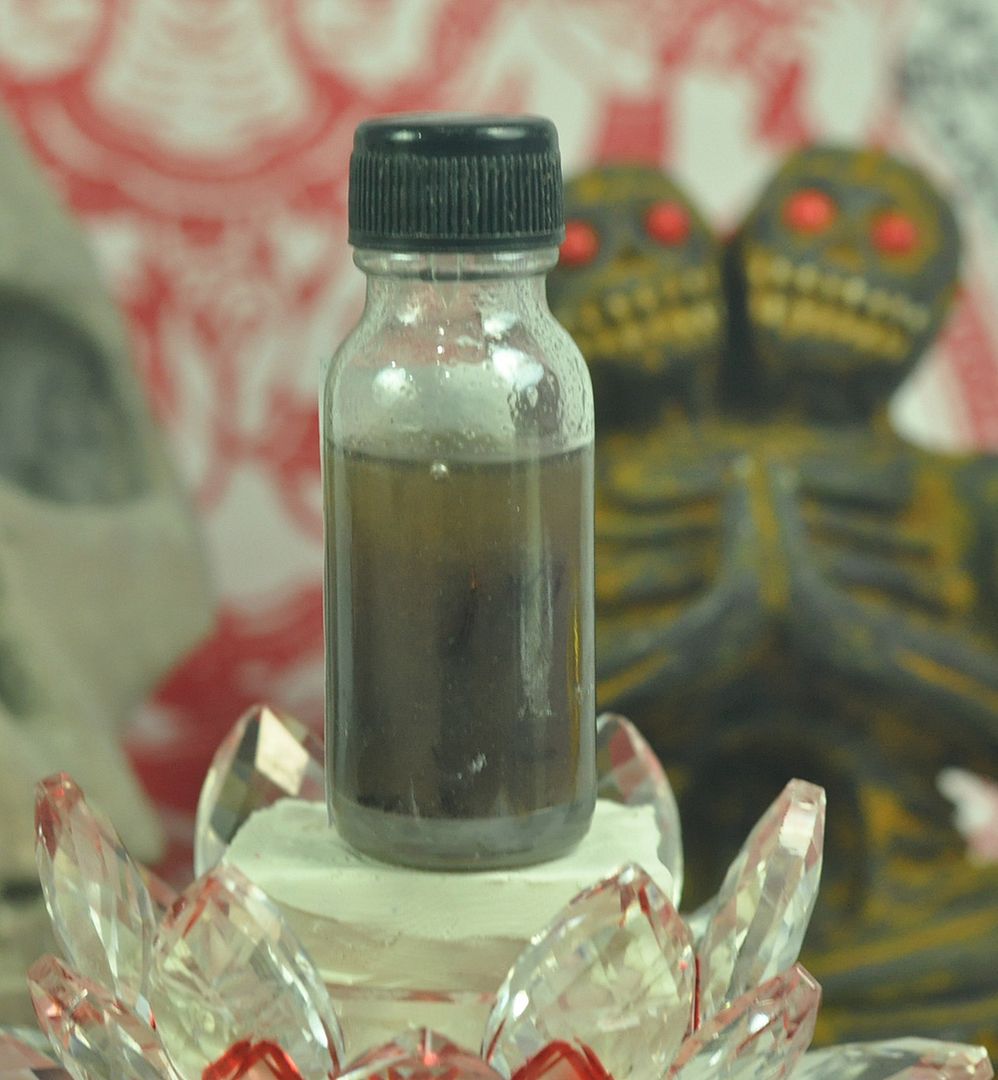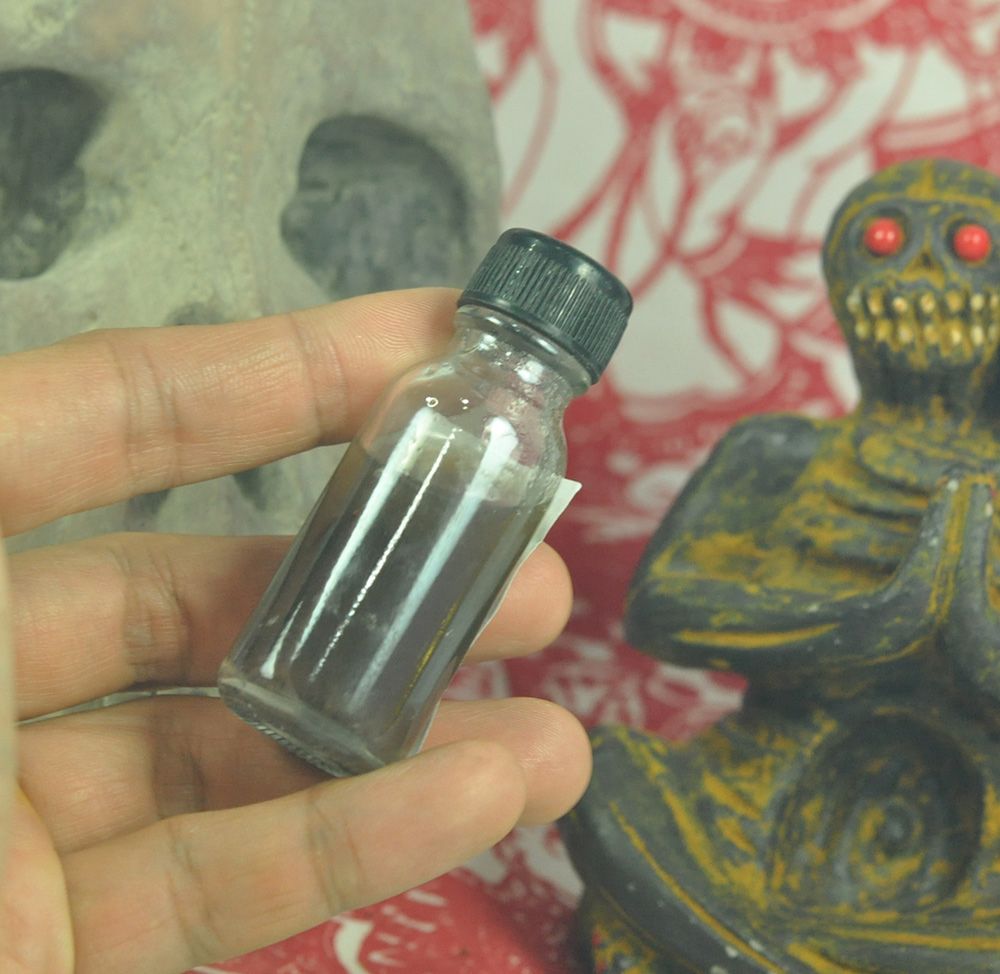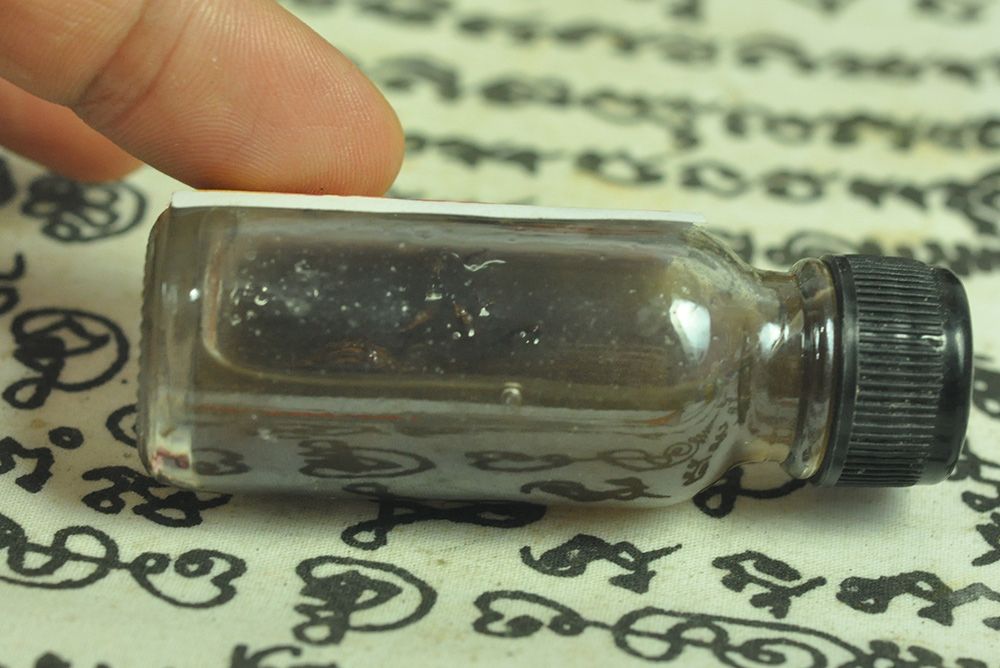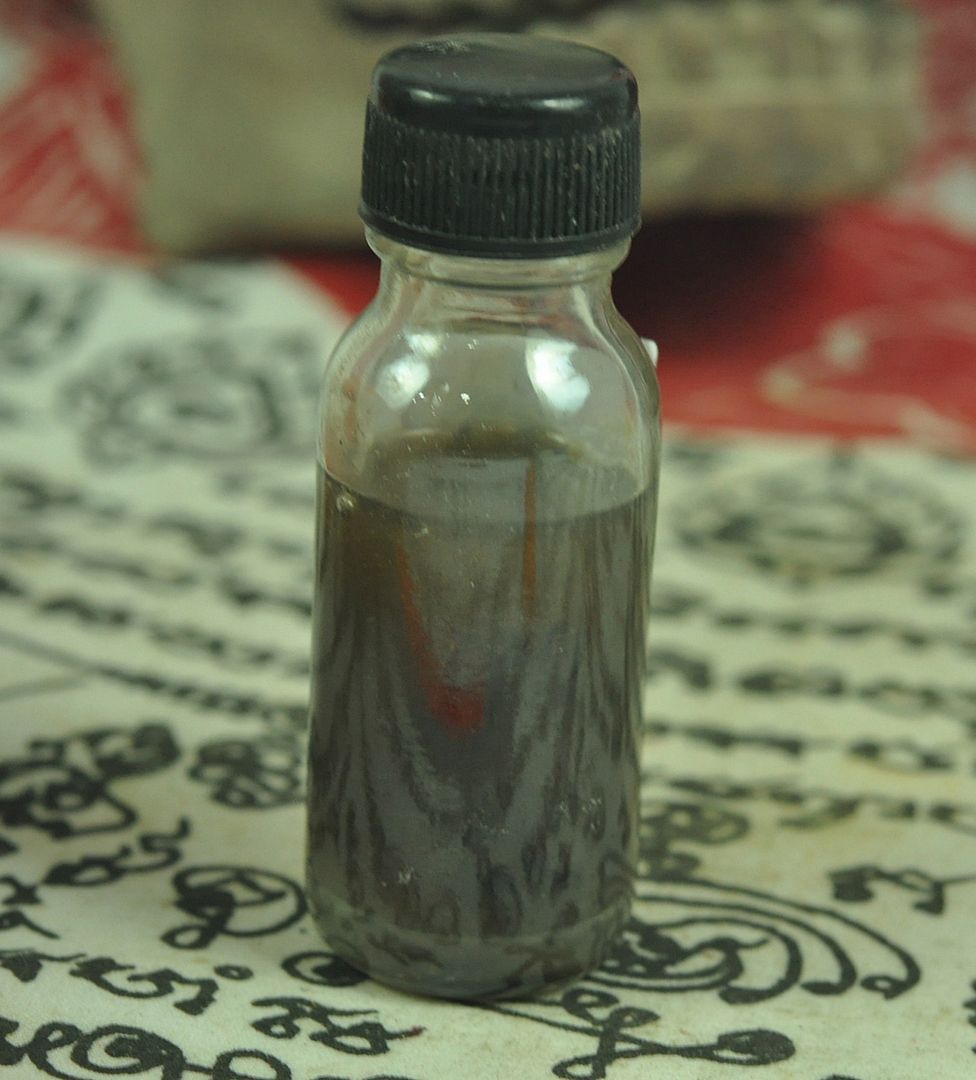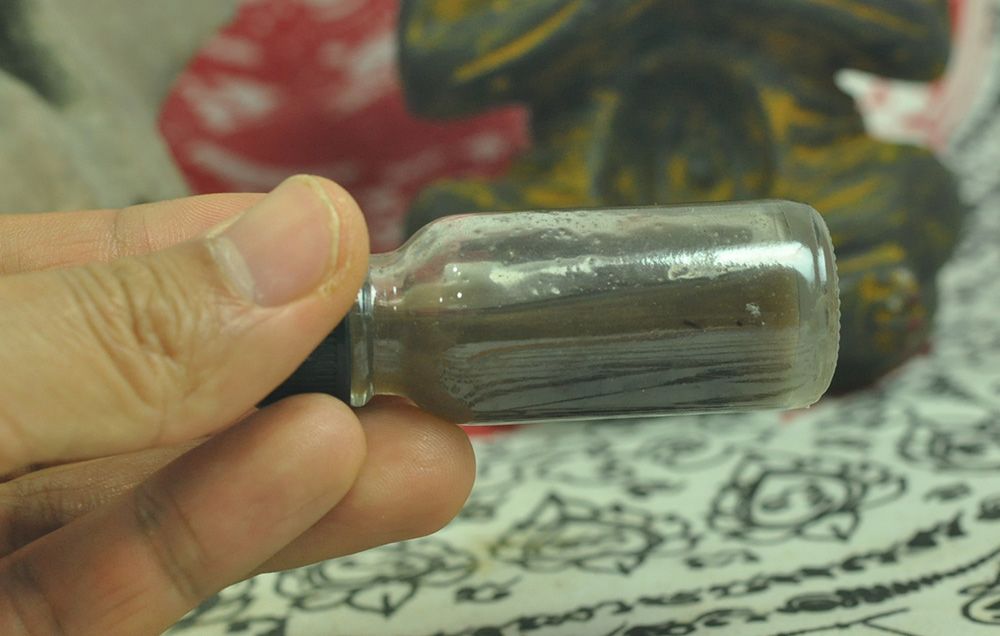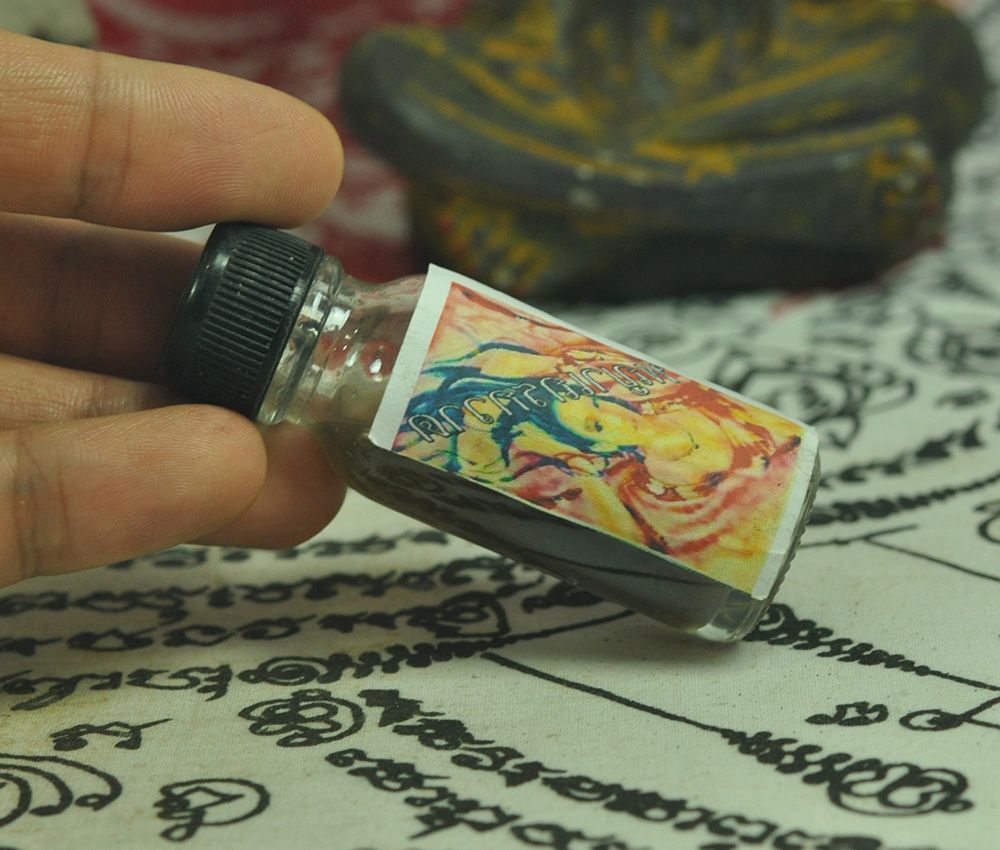 Nam Man Prai magical Love oil Maha Sanaeh
Thai amulet hypnotising love oil attraction improving Metta Maha Larp Maha Saney

Extreme seductive s ham monk oil of Ajarn Kao, the magician
This is truly a mind-sucking oil attracts love one, affection, good fortune, ex-lovers and fulfilling wishes.
Ajarn Kao had compounded holy herbal ingredients with s ham monk's lipwax, essential oil of Elettariopsis (Wan Dokthong) and 108 of charming plants.
The ingredients mixed are at their fineness.
For application, apply on your own hair or cloths or body or belongings of your love one.
That person will be seduced to your incredible charm without any wild effects as the Spirit Oil.
On the other hands, the person will be allured enchanted by affection and condolence as this is way of white magic and the power will not be exercise by forcing but to just attract them.
A female follower of Ajarn Kao had used the oil with her ex-husband who abandoned her.
When she met him, she applied the oil on outside edge of the glass (do not mix with drinking water), then, offered him to drink. The returned to her shortly and this is one of effective examples. Another example was a wife carried the oil and had an opportunity to marry to a foreigner. She is currently wealthy as she usually use the oil and it also help with luck and good fortune.
Trading luck would also be granted as well. So, purchase one and pray for your wish.
BOTTLE SIZE : 2.5 *6 cm
Made by Ajarn Kao, the magician
Functions & How to use.

1.Carry with yourself to test the power of this oil, you will be surprised that the person who never greet to you, will greet to you. Who never talk with you, will talk to you. Who never know you, will start to know you. The person who already know you, will want to be more close and having deep relationship with you. Therefore, this oil is suitable for bashful person who want to be charming and attractive but, feel shy to start to talk with someone. It's like the magnet that will attract people around by charming power.

2. Use to anoint on your face that will make the power of this oil spread around effectively. The difficult issue will be easy, the impossible issue will be possible. Even the person who angry you will be changed after he smell this oil spread out into the air because all anger will be disappeared like as the steam vaporize and then decompose. If you want to ask for discount from the seller, use this oil anoint on face and than the seller will give you a discount.

3.Use to touch the person you like. After that the oil will osmosis into that person's body and flow into the heart. That person will always think of you without reasons until happen to be the mental relationship. Therefore, it will be more easier to weave more deep relationship ahead and success in love. Moreover, if you anoint this oil on your hand before hold whoever's item, you can beg that item from that person more easier.
************
The oil is believe to be good for :
- improve your business by attracts opportunities and more sales
- increase your popularity, Metta as well as accumulate great fortune, wealth
?- Maha Saney, bring you sex appeal and mesmerising attraction
- attract the same or opposite gender
-Good luck for the new owner
Magic Potion, Metta Oil
Magical Effects Maha Sanaeh,Metta Mahaniyom, Kaa Khaay, Jerajaa, Siang Choke.
Very RARE !!have only in My Store .


***********
and also for your valuable collectible thing .
We are expert collector and trader buddha amulets , antiques , Talismans items from Thailand & Southeast Asia.
We open amulet store in Thailand too.
All of our Amulets are 100 % Satisfaction guarantee and either straight from the temple or from very reliable sources including dealers and collectors
around Thailand with whom we are afilliated.

You can trust that the items are Rare, Sacred, Genuine and beautiful Items.