Nam Man Prai and Metta Oils
Sacred Necromantic and Herbal Prai Oils, Metta Oils and Lip Gloss Balms for Maha Sanaeh and Metta Maha Niyom Mercy Charm, Siang Choke Gambler's Luck, and Gae Aathan Anti Black Magick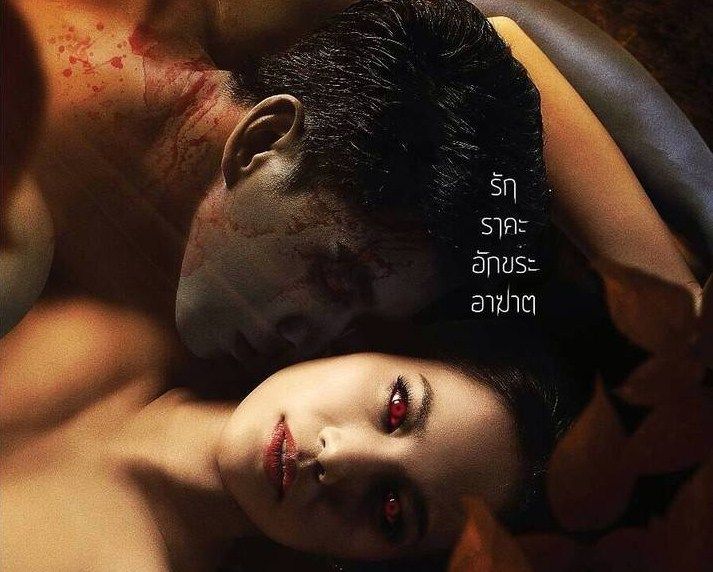 ********************
Product Description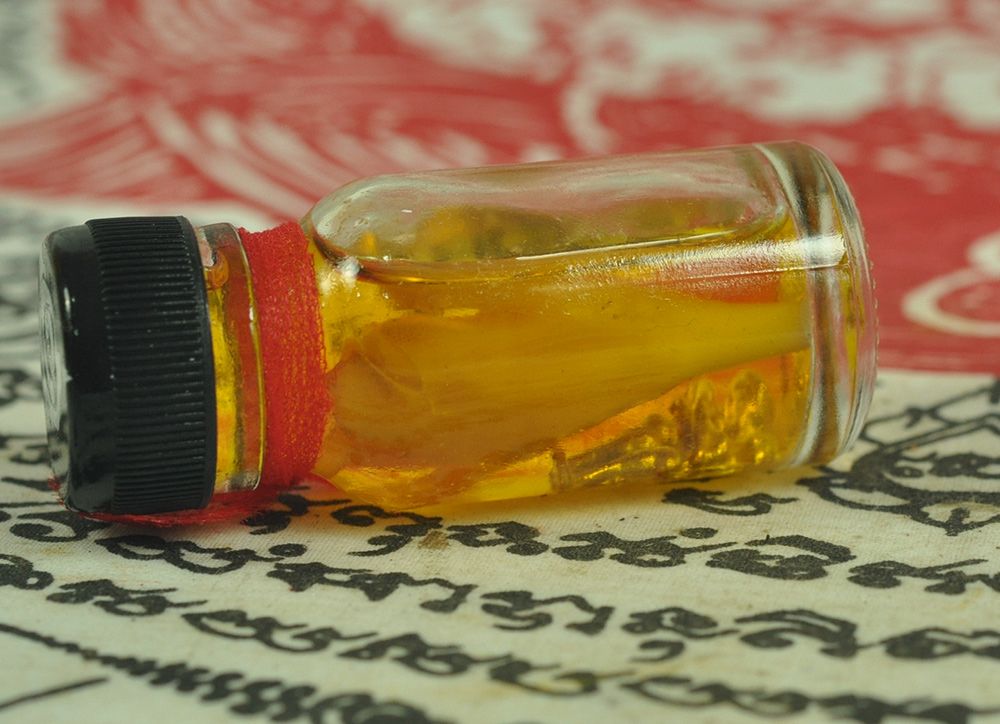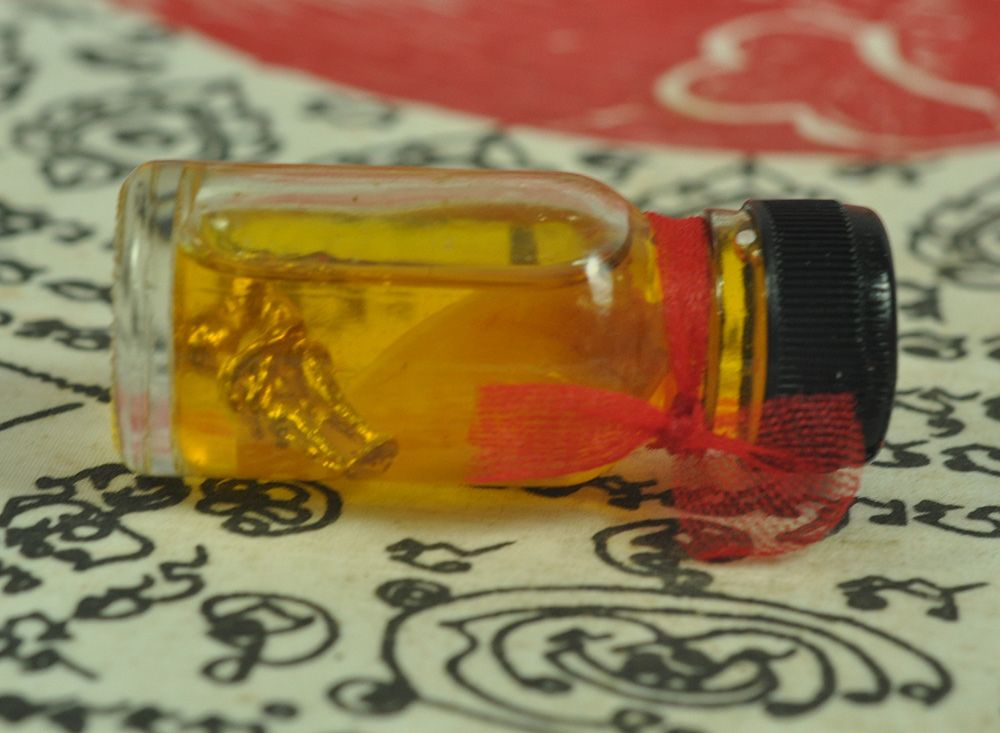 Nam Man Prai magical Love oil Maha Sanaeh
Thai amulet hypnotising love oil attraction improving Metta Maha Larp Maha Saney

Nam Man Prai Love sacred Flower with Innkoo .
Special batch only 5 were created, all hooted by us.
Made and strongly blessed by AJ Singkorn along with a few other masters. This special batch Nam Man Prai is from a teenage girl that died from drowning. The oil is then further cooked with AJ Sinkorn's famous see pheung maha hlong maha saneh called "gor ja mo" and nam man salika song rak (twin love bird oil).
Other magical herbs oil use for this prai oil are
- sacred Love Flower
- Phong Saneh ya faed from Burma
- Phong Itthi Jay, a rare burmese golden flower which looks like a human " kukujiao ".
- sacred wahn nan kruan
- wahn jong nang
- wahn rai choo
- phong tipaythorn
- INN KOO AMULET
Many more
Empowered using traditional khmer method, consecrated for 49 days intensively by AJ Singkorn.
According to Arjahn this is most Suitable for those who seek to attract others, gain more popularity for themselves, bring back to you a desired person and to increase overall attractiveness and 'ren yuan'.
Make people who see you be unable to look away from you. Make them constantly remember you and want to help you and meet you.
He also said this is excellent for granting wishes. Asking assistance from the prai with any problems. Help attract customers, bring wealth, help with gambling and any love matters.
This namanprai can be applied on the eye brow or simply carried around to greatly boost immense charm and for strong attraction towards the opposite sex. The user will appear very attractive and have a commanding presence.
Apply on chin for good business / sales, business negotiation, interview or to discuss trade related matters for success and upper hand in any deals to invoke power of speech so those who listen to you feel they must obey and do as said (followed by a specific katha)
Make a person to make the person be deeply in love, go crazy and fall for you (do it at your own risk and responsibility) - not much explanation needed, very standard for Nam Man Prai. This magic is known as "Majit Mad Jai" or "Enchant the heart" or "Control the mind" of the desired person whom you wish to attract. Simply take a tiny dab onto your finger and smear onto the person's skin discretely. This magic can also be used to telepathically make the person think of you and feel eager to be with you by reciting the mantra 7 times and focusing on the desired person.
KHATA =

Cit ta maha cit tạng piyạ ma mạd ( 7 times )
This powerful Nam Man Prai potion is great for seeking love, client, calling a sex lover back or simply to attract a desired loved one.
Inn Koo Love statue inside this Oil .
Sacred Effigy for Love Charm and strong sex attraction.
The Yin Koo is a symbol of love and lust. This In Koo Empowered with the invocation of Taat Logiya (4 Element) and Akam Sam Sip Song 32 Component of the living body. Hence this In Koo effigy is alive. Made using sacred Nuea Aathan Boran
This In Koo amulet is cased up together with a very rare and powerful Love Potion oil . A very strong attraction oil known for its powerful Kama Sutra sexual attraction power and pheromone effect to arouse the opposite gender easily.
This amulet is excellent for improving one's love life, promotes strong bond in a relationship and make your parter more faithful and sincere.
Suitable for both man and woman.
BOTTLE SIZE : 2.5 *6.5cm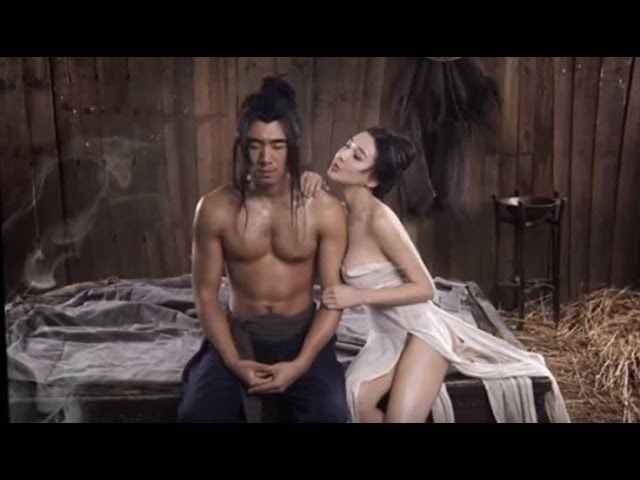 Functions & How to use.

1.Carry with yourself to test the power of this oil, you will be surprised that the person who never greet to you, will greet to you. Who never talk with you, will talk to you. Who never know you, will start to know you. The person who already know you, will want to be more close and having deep relationship with you. Therefore, this oil is suitable for bashful person who want to be charming and attractive but, feel shy to start to talk with someone. It's like the magnet that will attract people around by charming power.

2. Use to anoint on your face that will make the power of this oil spread around effectively. The difficult issue will be easy, the impossible issue will be possible. Even the person who angry you will be changed after he smell this oil spread out into the air because all anger will be disappeared like as the steam vaporize and then decompose. If you want to ask for discount from the seller, use this oil anoint on face and than the seller will give you a discount.

3.Use to touch the person you like. After that the oil will osmosis into that person's body and flow into the heart. That person will always think of you without reasons until happen to be the mental relationship. Therefore, it will be more easier to weave more deep relationship ahead and success in love. Moreover, if you anoint this oil on your hand before hold whoever's item, you can beg that item from that person more easier.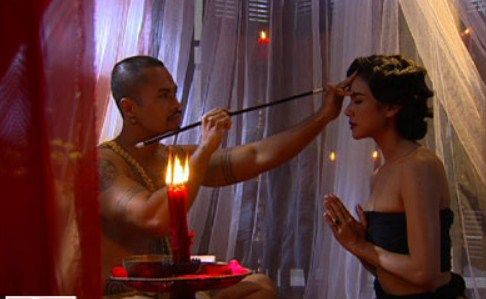 *********
The oil is believe to be good for :
- improve your business by attracts opportunities and more sales
- increase your popularity, Metta as well as accumulate great fortune, wealth
?- Maha Saney, bring you sex appeal and mesmerising attraction
- attract the same or opposite gender
-Good luck for the new owner
Magic Potion, Metta Oil
Magical Effects Maha Sanaeh,Metta Mahaniyom, Kaa Khaay, Jerajaa, Siang Choke.
Very RARE !!have only in My Store .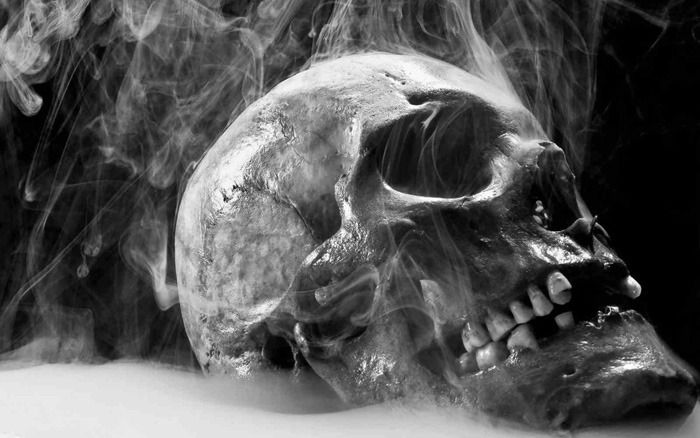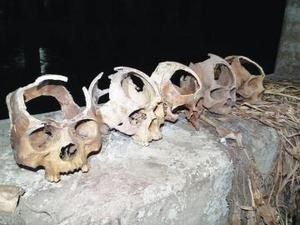 ***********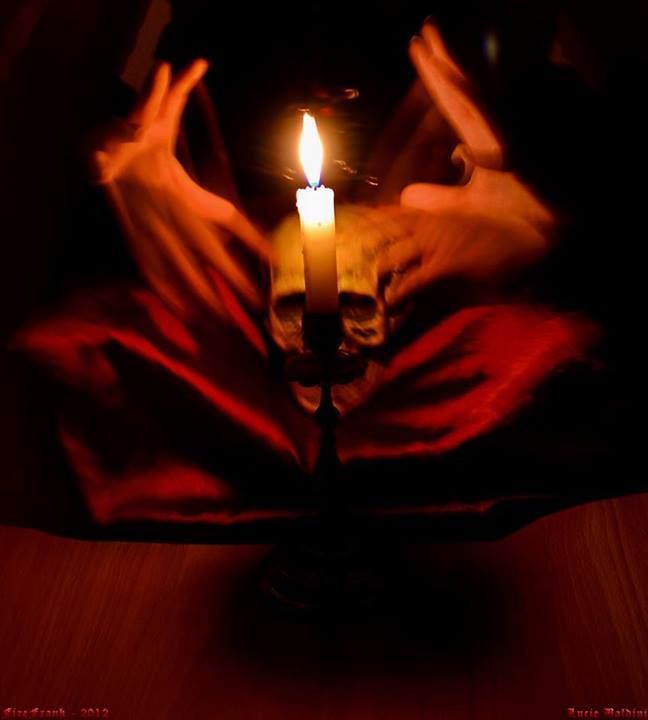 and also for your valuable collectible thing .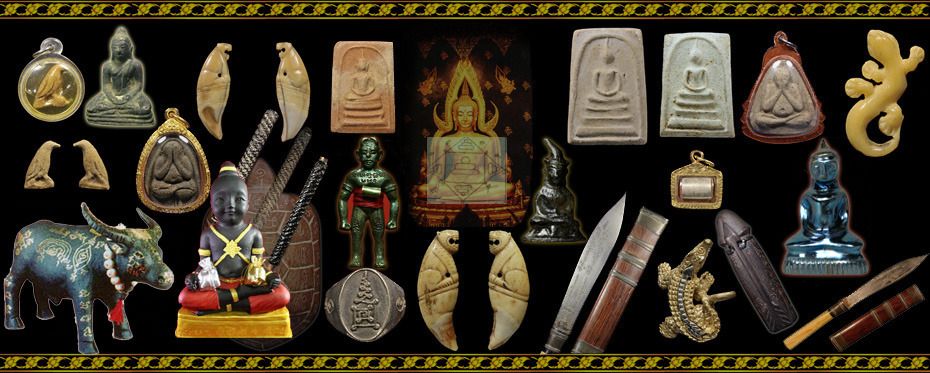 We are expert collector and trader buddha amulets , antiques , Talismans items from Thailand & Southeast Asia.
We open amulet store in Thailand too.
All of our Amulets are 100 % Satisfaction guarantee and either straight from the temple or from very reliable sources including dealers and collectors
around Thailand with whom we are afilliated.

You can trust that the items are Rare, Sacred, Genuine and beautiful Items.