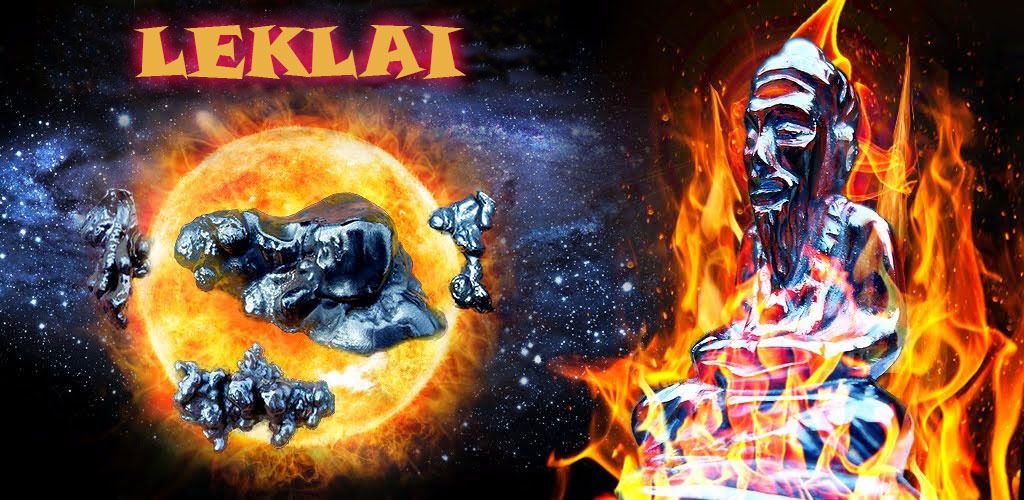 LEK LAI
metal charm believed to melt when exposed to a fire



Lek Lai is a Sacred Kaya Siddhi Adamantine Substance which has been the source of Legend – attributed with Miraculous Powers, the Lek Lai is an Extremely Rare and Mysterious Substance that is able to perform seemingly unexplainable feats, such as multiplying, disappearing and reappearing, growing, stopping projectile weapons from functioning..
Product Description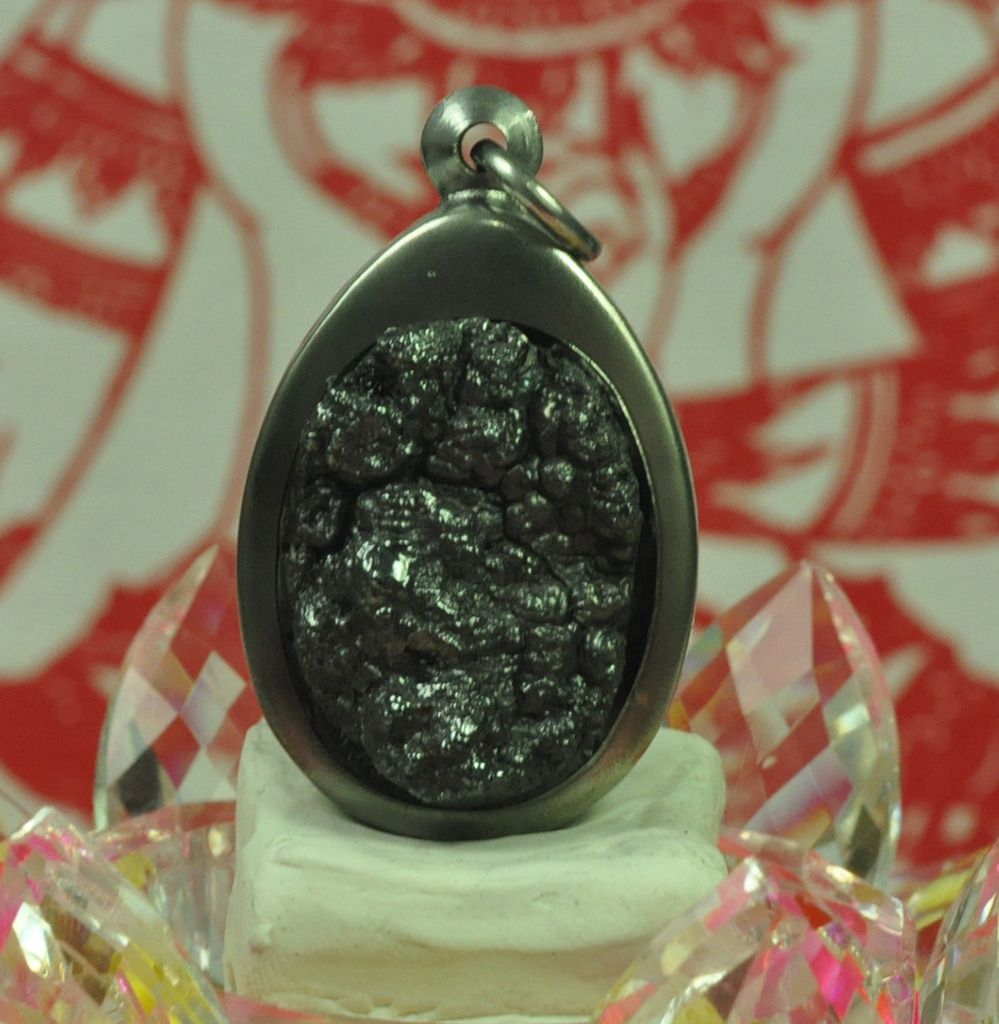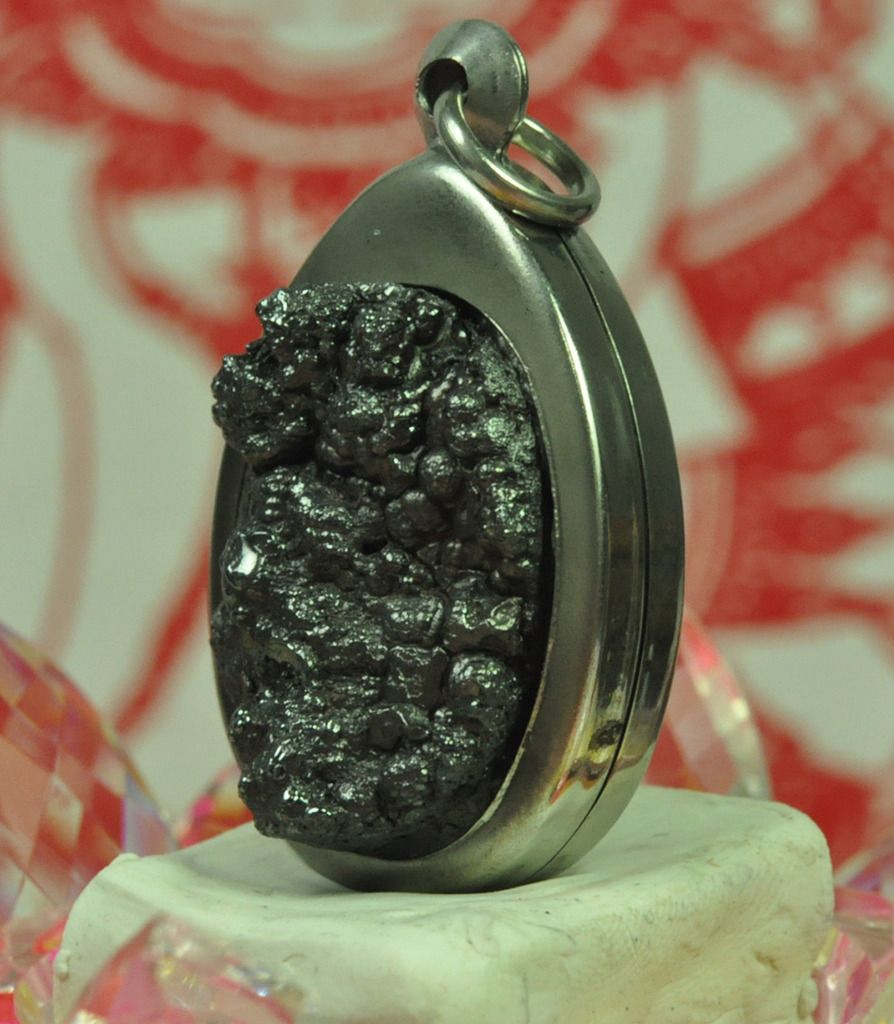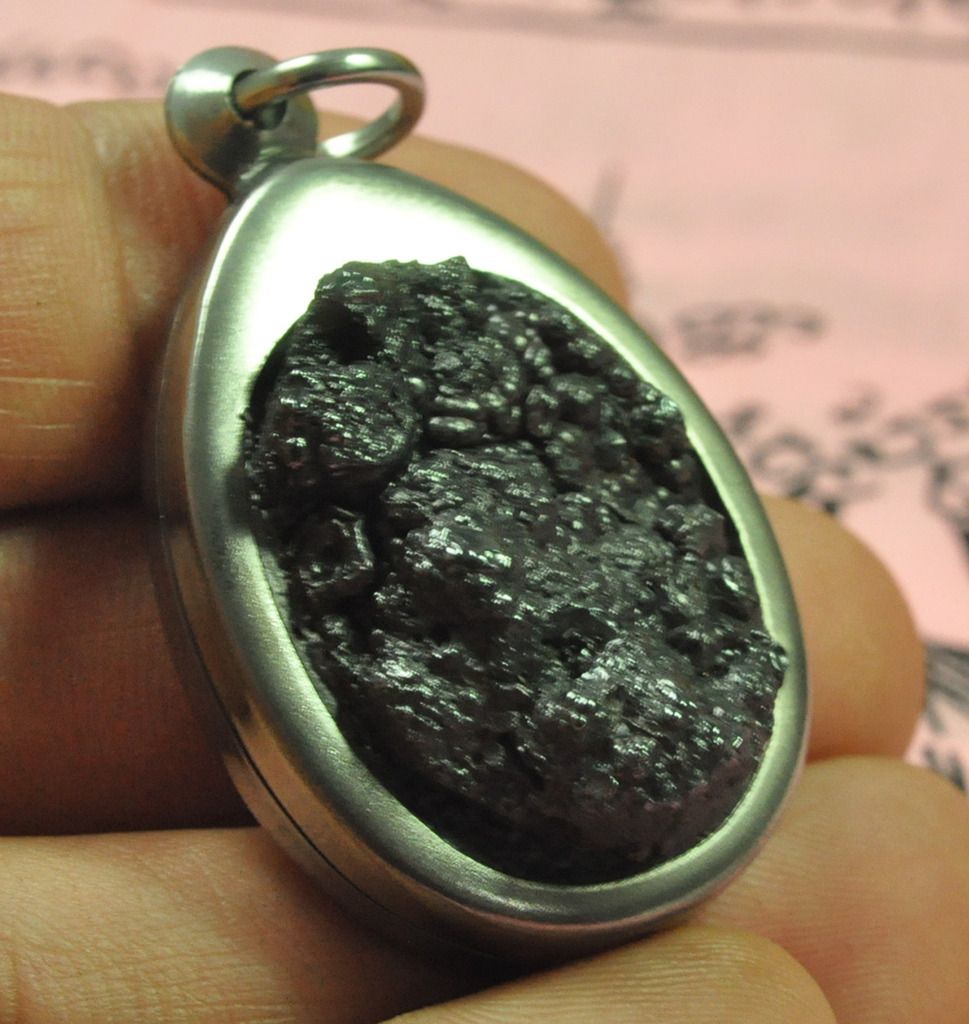 THAI AMULET STONE BUDDHA REAL LEKLAI KOH LARN POWERFUL PROTECTION Pendant
Name: MAGIC LEKLAI KOH LARN Pendant

LOCATION: KOH LARN ISLAND CHONBURI PROVINCE, THAILAND
SIZE : 2.5 cm x 3.5 height cm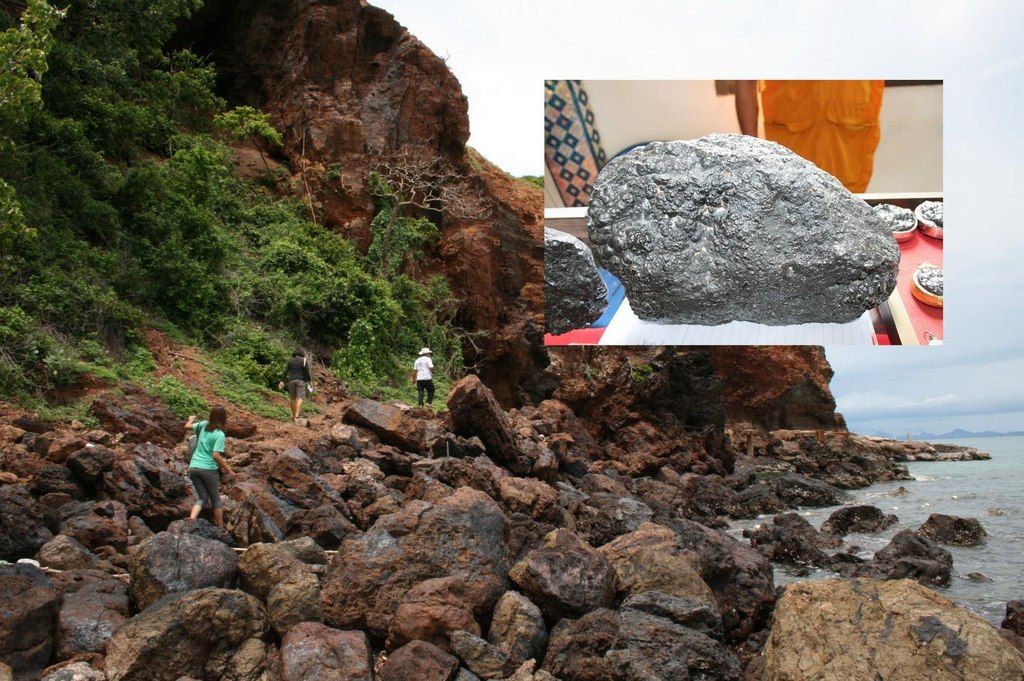 This is Mineral Lek-lai or probably one of the most famous sacred substances in Island,
Thailand amulet stones has a glossy black colour and have come across some natural Lek-lai on rare occasions.
The reason suggested is that the guru monk has sufficient powers to accumulate the gaseous leklai and condense the material into a liquid solid. In contrast many senior monks have said nothing can be added to leklai, it is a creation of mother nature alone, it is neither reinforced by metal or by spiritiual power. Old Thai beliefs say that Leklai was a mercurial solid found in deep forests or the mysterious caves, this theory is still supported by some countries such as China and Tibet, who strongly believe in the magic of Leklai, and you will often hear it called "The Heaven Metal".
Lek-lai It is believed that this particular sacred substance can release magic powers in a variety of ways but particularly in helping worshippers from danger and expelling dangerous enemies or animals.
Item Come directly from Temple Wat MAISAMRAN (Wat Koh Larn)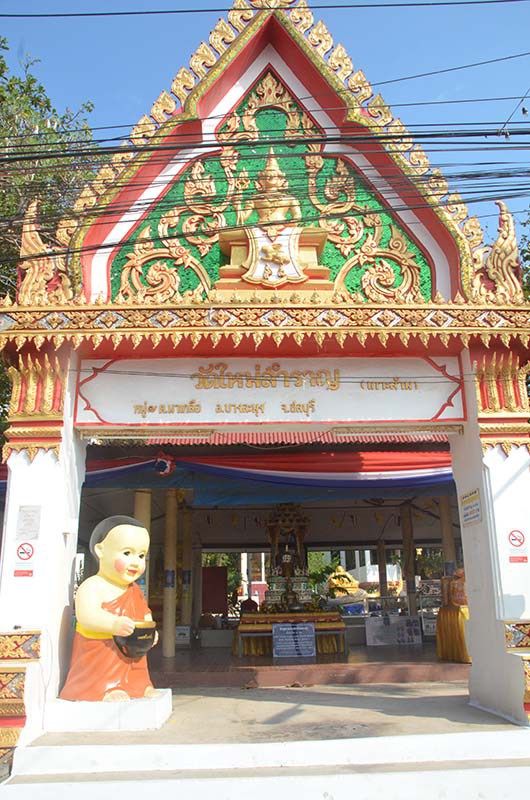 MUSEUM
LEKLAI "KOH LARN"





At Koh Larn island, Thailand
Wat MAISAMRAN (Wat Koh Larn)
Only One Temple in Koh Larn Island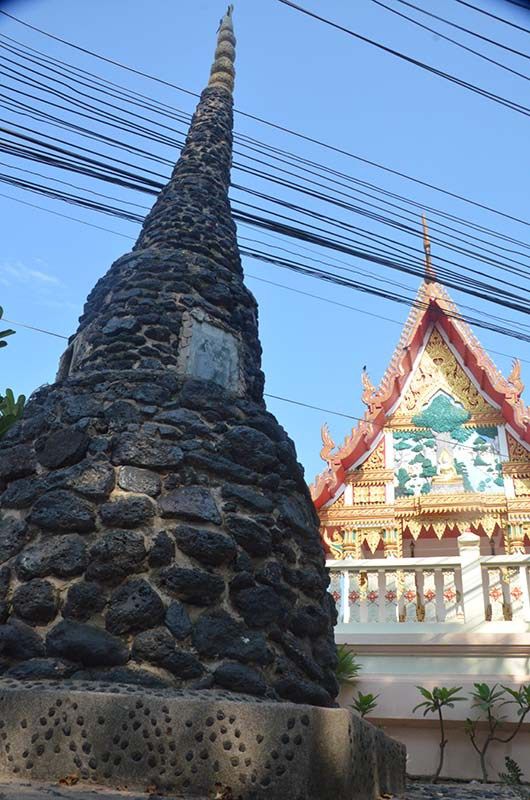 LEKLAI KOH LARN inside temple

KATHA OF LEKLAI "KOH LARN"

THE WORSHIP OF MINERAL LEKLAI KOH LARN
"Put-Tho Me-Na-Tho Tham-Mo Me-Na-Tho Song-Ko Me-Na-Tho
SAK-PA TA-JA BU-CHA JA"
Bu-Cha Ong-Phu-Doo-lae
That-An-Sak-Sit-Song-It-Thi-Rit Lae-A-Nu-Phap
"I-Sa-Wa-Su I-Ti-Pi-So Pa-Ka-Wa-Lek-Lai"
Cha-Roen-Ma Cha-Roen-Mee Cha-Roen-Sri Cha-Roen-Dee
Sing-Dee-Dee-Thang-Lai Lang-Lai-Ma-Ha-Kha-Pha-chao
"Sam-Aa Sam-Maa Sam-Maa Sam-Ma Ma A Au Lu"
Khlaeo-Khlat Plot-Phai Chak Pha-Yan-Ta-Rai Thang-Lai Thang-Puang
"NA CHA LEE TI"
(Genuine 100% Real from Temple)
EFFECT
- Good trade.
- Good luck.
- Add ascendancy.
- Things a great inducement to the owner.
- Can protection genii.
- Protection you from your occult, black magic, an evil power.
- Protect you from poisonous animals Suck the poison out of the body
- help in be invulnerable, trade good.
***********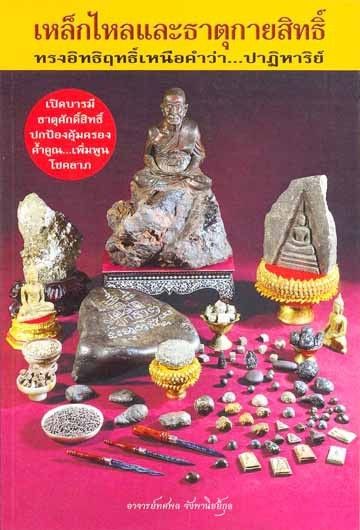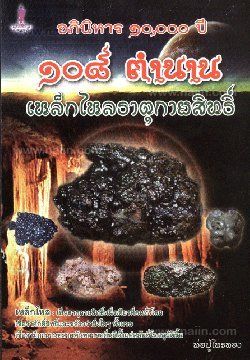 Leklai is probably one of the most famous sacred substances in Thailand. It is believed that this particular sacred substance can release magic powers in a variety of ways but particularly in helping worshipers from danger and expelling dangerous enemies or animals.
Even today, there are not many people who can actually describe the properties of this sacred substance in much detail. But this has not prevented many powerful and rich businessmen obtaining amulets that contain Leklai.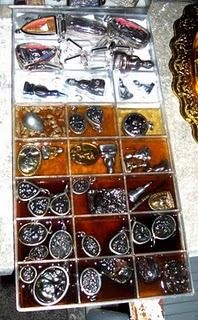 About Lek Lai
Lek Lai – is a Mysterious Sacred substance which is the subject of Legendary Tales of Miracle Powers which has become a Cult Phenomenon in recent years, due to the ease of access to information enabled by modern Media such as the internet, as well as being due to increased International trading and a massive increase in Thai Buddha Magic. Lek Lai used to be presented in only a few forms, shapes and sizes. Now however, there are literally hundreds of different looking substances which those who market them consider to be Lek Lai, or Lek Lai derivatives. Lek Lai has been used as an ingredient for mixing into amulets for centuries, as well as being used as a magical element in its own right.
Although this amazing substance is known about and exists an many different World Cultures and different countries, Lek Lai has come to be known very much as a Phenomenon coming from Thailand.This is not without good reason, for it is Thailand and Thailand alone that there are still to be found a great number of Master Kroo Ba Ajarn, who are Adept in sensing the presence of Lek Lai. They are also Experts in the art of transforming Lek Lai into various forms of amulet, and even insertion of Lek Lai under the skin of Devotees.For this reason, it is no surprise that Thailand is the number one source of authentic wisdom of the Wicha of the creation of Lek Lai Taat Gaayasit. This is pure Elemental Magic and Alchemy. All of our Buddha's come from our own family's collection or Thai secondhand markets, none are newly made factory's.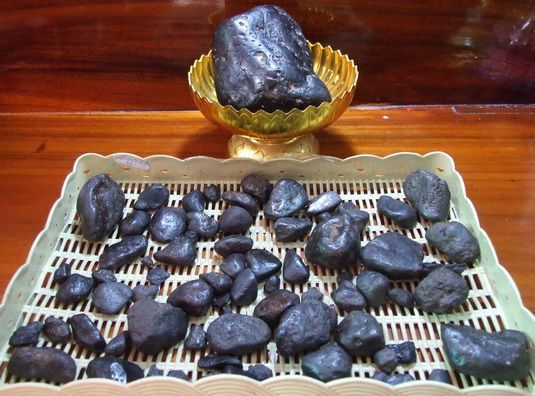 We spend time to give our customers the very best and real deals unlike many people who just sell mass produced Buddha's for a quick baht, also anyone is more than welcome to visit and see our Buddha's in person.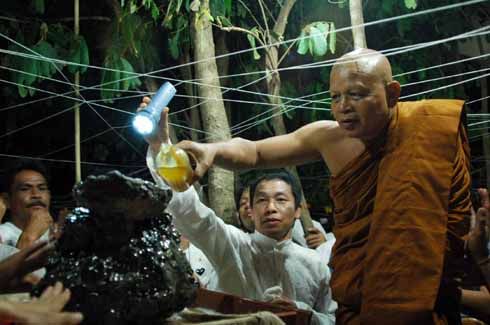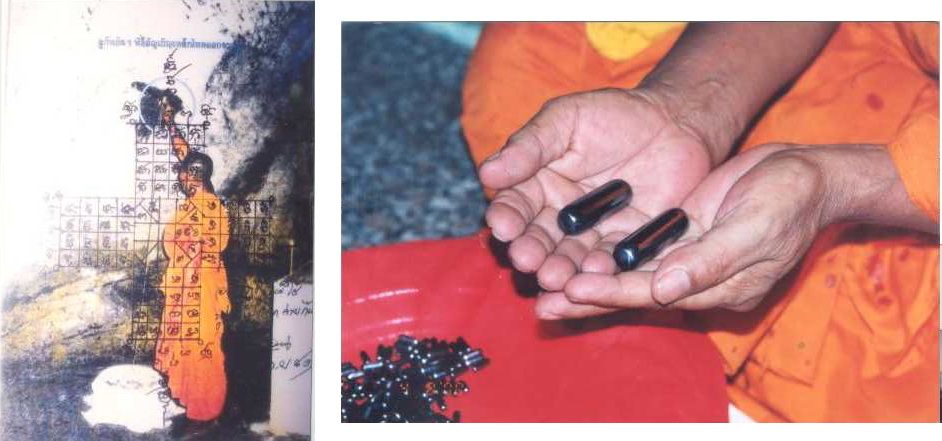 Performance Abillity of Amulet

: Life protection,Good trade,Good metta ,Wealth, Prevent Dark Magic and Evil Spirits,
Danger Obstacle cease,Charms / Attraction in LOVE& SEX ,Give merciful,without poor, Triumphantly,
Loving Kindness, Harm proof, Avoid from danger,Change Bad Luck to Good Luck, Win Gambling , Wishes be Fulfilled,
Get Healthy Live Better And Be Happy.
and also for your valuable collectible thing .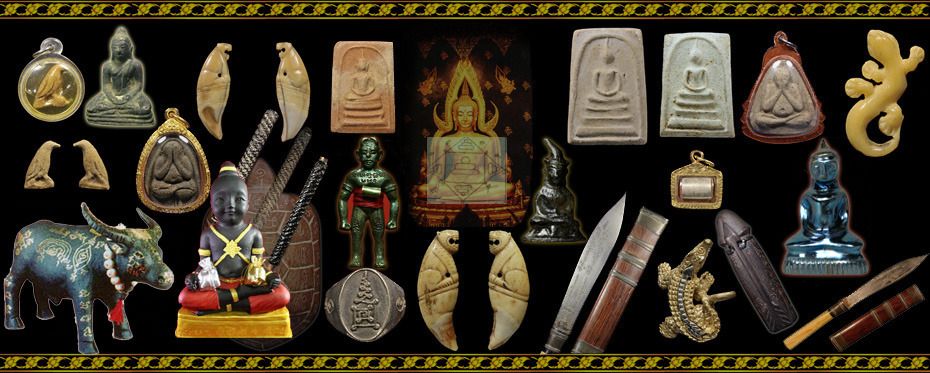 We are expert collector and trader buddha amulets , antiques , Talismans items from Thailand & Southeast Asia.
We open amulet store in Thailand too.
All of our Amulets are 100 % Satisfaction guarantee and either straight from the temple or from very reliable sources including dealers and collectors
around Thailand with whom we are afilliated.

You can trust that the items are Rare, Sacred, Genuine and beautiful Items.