GUMAN TONG / KUMAN THONG
************
LP.KHUI
Luang Pu Khui of Wat Sap Takhian, Phetchabun is a monk who is not eager to practice and maintain strict discipline. Until the devotion of a very kith and kin.
Although 86 years old 64 years old, but the body is healthy. Active foot. Up the hill to make herbal medicines to people without tiring.
This is the maestro Luang Pu Khui late Luang Pho Thop Wat Changphueak well.
History in currency Thon Thong was born on May 20, 1921 at Tha Ma Than, Phetchabun. Father - mother, Mr. and Mrs. Thong Di Thong Suk extension Thon Thong.
Young finished the fourth grade at the age of 12 years old his father died, so I ordered. But with faith in Buddhism. When the cremation of his father. Mothers were asked to leave the Buddhist monkhood But novices do not agree.
Then travel to Luang Pho Thop at Wat Chon Daen is used to scoop water and pour the bowl wash chamber Ngmhmak. With a sweep of his father's cloudy future for the novice. You can pass all the subjects he Takrut Thon. Occult magic talisman to access and study in Chiapas and in the mental Kamma¯°an. Results occur quickly. As a result, the novice has experienced extremely cloudy.
But the 22-year-old novice ordination ceremony to be cloudy with Wat Si Mongkhon, Phetchabun on March 4, 1943. The Phra Maha Yuak primate Lom Sak district, a preceptor, was the nickname of "Thi Ta Tham Mo" means a person who has committed the wrong mind set.
After ordination. Serve the two years he had been preceptor to prostrate in the temple Wat Chon Daen. To study the sciences and the known.
When the practice excel. You can pay in Dong Luang Pho Thop Link to wander off to various places. Both at home and abroad.
In Luang Pu Khui traveled to Ban Tha Duang has seen the growth that will occur in the future for this village. With the forest. Water flow. You can not stop hiking. And persuade people. Built up in the village of Sap Takhian.
Luang Pu Khui persuade the villagers to the temple to bless the sermons. As a devout admirer of the people as today. The appointment of the clergy, the abbot of the Sap. This Takhian.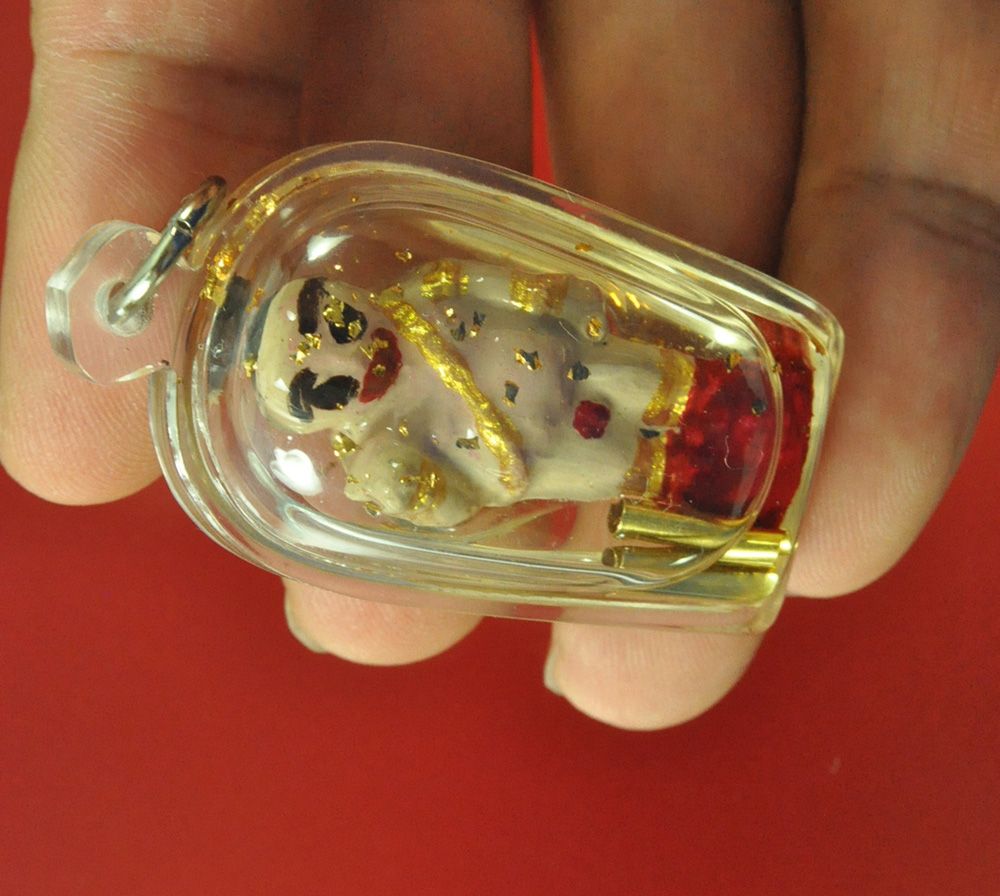 ***********
Guman Tong Kuman thong

LP KHUI

Thai Ghost Spirit Amulet in magical Oil takrut.
Baby Ghost & Magic Bull Spirit will help you success your wish.
Ghost Magic Baby Boy Kumanthong Lucky Amulet Thai Wealth Charm Rare Talisman
Thai Amulet Holy Kumanthong Ghost Baby Doll Black Magic Voodoo Talisman
Very powerful Kumantong spirit for bringing Wealth, Fortune, Riches and Windfall to owner. Very easy to look after. This type of Kumantong is also very good at influencing gambling luck like casino, 4D,TOTO,Betting or any game of chance. Also suitable for those who are doing sales / business to attract customers and secure deals.
Other magical properties also includes protection against danger, strong sixth sense, Maha Niyom (gain compassion and loving kindness from others) and improve interpersonal relationship.
SIZE : 2*4 cm
RARE Voodoo Doll Baby Ghost GumanThong Kumanthong

MAGIC SPIRIT THAI OCCULT MAGICAL NECROMANCY WISHES
Material : there are Jedpong soil (a kind of soil believed to be good for making amulets), soil from seven graveyards, seven anthills, seven mountain peaks, seven cities, seven watersides, seven markets, seven fields, seven farms, seven plantations, seven temples including soil under the basement of Buddhist churches, and abandoned temples. + Plaai guman ( baby ghost powder ) Spirits will be spelled and invited to participate in making merit and help support prosperity in occupations.
come with magical Oil with takrut.
*** General Katha for all kumanthong
light 5 incense sticks , offering food to kuamnthong every Buddha day and simply chant
Namo tassa pa ka watoh r ra ha toh samma samput thus sa for 3 times
**Special Tips in Worshiping Kuman Tong

You should offer him with sweet drink and boiled eggs because they will make Kuman Tong more powerful. Their shelves must be lower than the shelf that you put the image of Buddha. If you want to take them with you, you should bring some food in your bag and tell your Kuman Tong that this food would be their prize if they help bringing you good luck and miracle.

If you do not have much time to worship Kuman Tong everyday, you can put some money on their shelves and tell them that they could use this money to buy food or sweet. You should be careful not to use the money you have already given to Kuman Tong but you can distribute this money to make them merit, and they will be full without consuming anything. The most important thing is that the owners of Kuman Tong have to be virtue, they should meditate too to make their Kuman Tong more powerful.

The Way to Worship Kuman Tong.....

We can worship Kuman Tong by offering him with rice, boiled egg, sweet drink, candy, and toys. Besides to make Kuman Tong more powerful, we should make a vow. For example, you should pray that if you win the lottery, you will offer Kuman Tong gold necklace, or buy him toys, or feed him with sweet. This action will persuade Kuman Tong to exercise his power. Yet, if you do not have time to do all these, you can only invite Kuman Tong that he could go everywhere you go or eat anything in the house without your permission.

If you worship Kuman Tong with food, you have to do these as your routine. You may offer them food on every the Buddhist Days of Worship only and you have to tell your Kuman Tong that you will bring them food on this or that way. Because they are sacred spirit and hold to the truth, you have to be punctual in offering them your worship. You should offer them food in the mornings and take it away in the evenings.

Yet, other offering such as accessories like rings or necklaces, and toys can be given to him permanently. You should be careful not to neglect offering Kuman Tong your worship. If you are not convenient in doing so, you would better tell them that: "You can go everywhere I go and eat everything I eat."

Because if you ignore your Kuman Tong, they will finally ignore your order and run away from you too. Moreover if the spirit inside the statue of Kuman Tong comes from the grave, he will as well bring destructiveness to his owner, if you ignore him. He will become an evil spirit haunting his owner, driving you crazy, and you will no longer be happy. Therefore you should think carefully before taking Kuman Tong to live with you

Three Methods of Creating and Three Kinds of Spirits There are three ways of creating Kuman Tong.

1. Some masters create Kuman Tong by using soil from seven graves and combining with "Prai Kuman Dust", which is soft dust of children's bone ash. Kuman Tong in this category will be fierce and extremely powerful. He can inspire both good
and bad things. The spirits inhibiting inside this Kuman Tong usually come from the graves or it might be a child spirit in the bone ash. This kind of Kuman Tong requires good attention and worship. The spirits inside the statue of Kuman Tong can also grow up like ordinary children.

2. Kuman Tong can be created by using ordinary soil or wood and inviting the good spirit of angel to inhibit inside the statue. Kuman Tong in this kind does not always show off his power as the first one because the angel spirits do not need ordinary food to grow up. The masters usually recite an incantation over this kind of Kuman Tong with other talismans such as a famous Kuman Tong from Laung Por Pull, Wat Pai Lom Temple.

3. Kuman Tong can also be created by using wood from withered trees, especially, from withered Ruk son and star gooseberry trees, because people thinks that the withered wood is sacred in itself, so there is no need to recite any incantation over. Using the withered wood, people believe that; will make Kuman Tong more powerful and sacred. The masters put a spell on it to create a spirit inside the statue. Therefore, the spirits inside this kind of Kuman Tong do not come from the graves or heaven but they are created by the power of the masters' spell. This kind of spirits can be called "Prai". They will not grow up and always appear as children's spirits. The owners of this Kuman Tong may or may not worship him with food because "Prai" in this Kuman Tong will not know how to hurt anyone. Yet, if they ignore Kuman Tong completely, the power inside the statue will gradually disappear. On the other hand, if the owners take good care of their talismans, Kuman Tong's power will increase and he can more effectively bring the owners good luck.


These three kinds of spirits inside the statues of Kuman Tong come from difference places, the first ones are the wandering spirit, the second ones are from heaven, and the last ones come from the power of the masters' spell. These three kinds of spirits make Kuman Tong in each school appear in different characteristics. Kuman Tong with the spirits of the graves have the strongest power, while the second ones are sacred but do not always show off their power, and the third ones sometimes appear to people's eyes but do not have very strong power
1. Guman Thong with Khun Paen
Na-mo-tas-sa Pa-ka-wa-to Ar-ra-ha-to Sum-ma-sum-put-ta-sa (3 times)
Gu-ma-ro-mar-ma Ae-he-jit-tung Pi-yung-ma-ma
Aohm Farfeen Jarernsri Sreegu ngarm mearn khunpan
Khangu ngarm mearn Khanphra Narai
Guygu ngarm mearn Guyphra Phrom
Khongu ngarm mearn Khonnok Garnarm
Na Rumrai rukkrai hennar Mo Laruaychuayparmar
Putt Tarmaha Tha Rongtuk Ya Kwakmer Nagarohothi
Jongmarbunggerd pen Na Metta Seengai Khaidee Meegumrai
Seengai Khaikrong MeeNgern MeeTong Leergin LeerChai Sadhu.

2. Guman Thong (Offering)
Ma ma ba ri pu cha chan-du ja ma ha poo ta a-kun chai ya a-kun chami ae-himama mama

3. Guman Thong (Removing Food) -
Uga sa Uga sa, Phra wan dtu may

4. Guman Thong (Wish)
Kud cha ma ha poo to Samanudsaso sataewago karohi pito wadjanaena sumpunnaena prasittiya

5. Guman Thong (Charm)
Ma ta ya ta ni yung put tung a yu sa ae ka put ta ma nu ruk kae a wum pi sup pa poo tae ma na sum pa wa yer pa ri ma nung

6. Guman Thong (Attract Opposite Sex)
Pi yo tae wa ma nud sa nung pi yo prom ma nu mut ta mo pi yo na ka su pun na nung pi nin si yung na ma mi hung
" Kuman Thong " Talisman of good luck and wealth.
Kuman Thong (Thai: ????????) is an effigy, or statue which is revered in Thailand by animists. They are believed to bring luck and fortune to the owner, if properly revered. Kuman, or Kumara (Pali) means "young boy" (female kumari); thong means golden. Kuman thong is not a Buddhist practice, but necromancy. Genuine Kuman Thong, which was revered and created in ancient times according to traditional method by Adept practitioners of Saiyasart, was made by surgically removing the unborn fetus from the womb of its Mother. The body of the child would then be taken to a cemetery for the conduction of the ceremony to invoke a Kuman Thong. The body is roasted until dry whilst the Mage chants incantations of magical kata. In the case of making a female spirit child, the effigy is not called Kuman Tong, rather "Hong Pray".
Some Kuman effigies will be soaked in Nam Man Prai,[1] which has extract of a dead child or a person who died in violent circumstances or an unnatural death. This is much less common now, because this practice is now illegal if using fat from human babies for the consecrating oil. There are however still some authentically made amulets appearing. Some years ago a famous monk was thrown out of the Buddhistsangha for roasting a baby. He was convicted, but later continued to make magic as a layperson after his release. The practice of creating Necromantic effigies of a Kuman Tong comes from age old tradition in Thailand. Thai folk have made Bucha to Animistic spirits and ghosts since time immemorial. The original Kuman Tong came from children who died whilst still in their mothers womb. The Magic makers would take these stillborn babies and adopt them as their children. From what information has been gathered from ancient Thai manuscripts about how to make a Kuman Tong, it appears that the correct method is to remove the dead baby surgically from the mothers womb, and take it to undergo the proper ceremonial ritual; The baby must be roasted until dry. This must be completed before dawn, and should be performed in a cemetery. Once the rite is completed, the dry-roasted Kuman should be painted with Ya Lak (a kind of lacquer used to cover amulets and Takrut with gold leaf, and covered in gold leaf. This is the real reason why this effigy received the name of "Kuman Thong" (which means "Golden Baby Boy").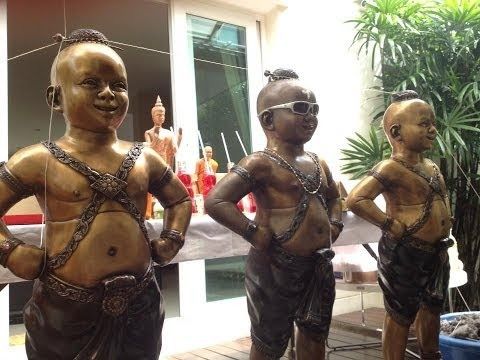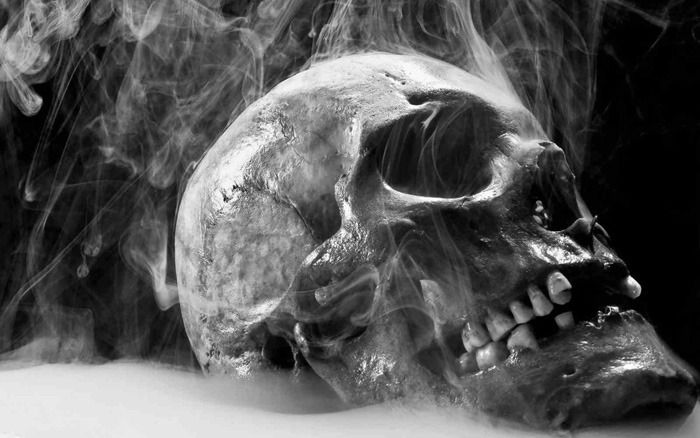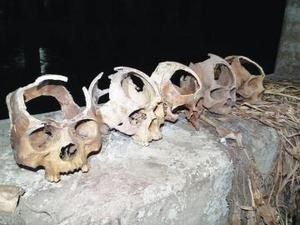 Performance Abillity of Amulet

: Life protection,Good trade,Good metta ,Wealth, Prevent Dark Magic and Evil Spirits,
Danger Obstacle cease,Charms / Attraction in LOVE& SEX ,Give merciful,without poor, Triumphantly,
Loving Kindness, Harm proof, Avoid from danger,Change Bad Luck to Good Luck, Win Gambling , Wishes be Fulfilled,
Get Healthy Live Better And Be Happy.
and also for your valuable collectible thing .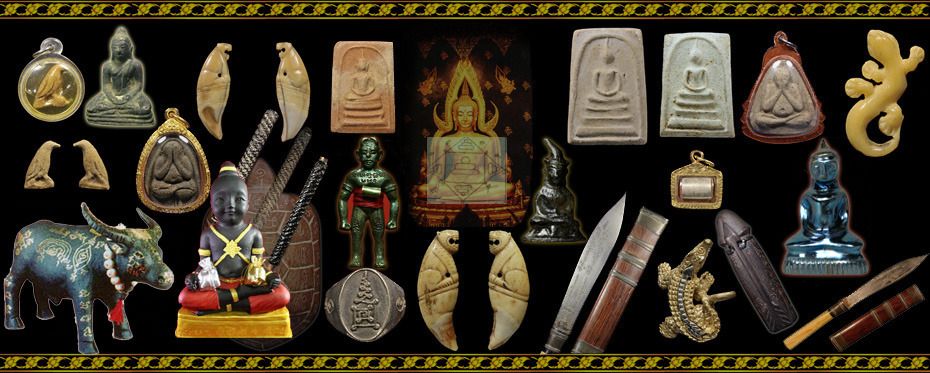 We are expert collector and trader buddha amulets , antiques , Talismans items from Thailand & Southeast Asia.
We open amulet store in Thailand too.
All of our Amulets are 100 % Satisfaction guarantee and either straight from the temple or from very reliable sources including dealers and collectors
around Thailand with whom we are afilliated.

You can trust that the items are Rare, Sacred, Genuine and beautiful Items.