Pha Yant Thai Spirit Cloths
Buddha Pha Yant 'Temple Cloth'
Product Description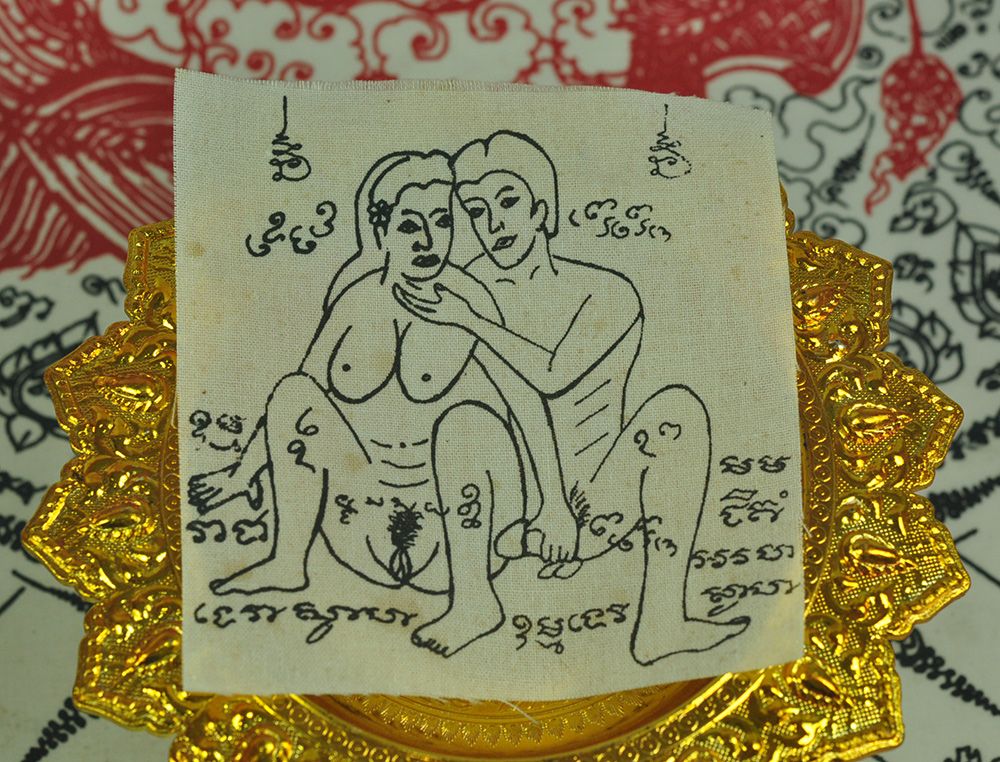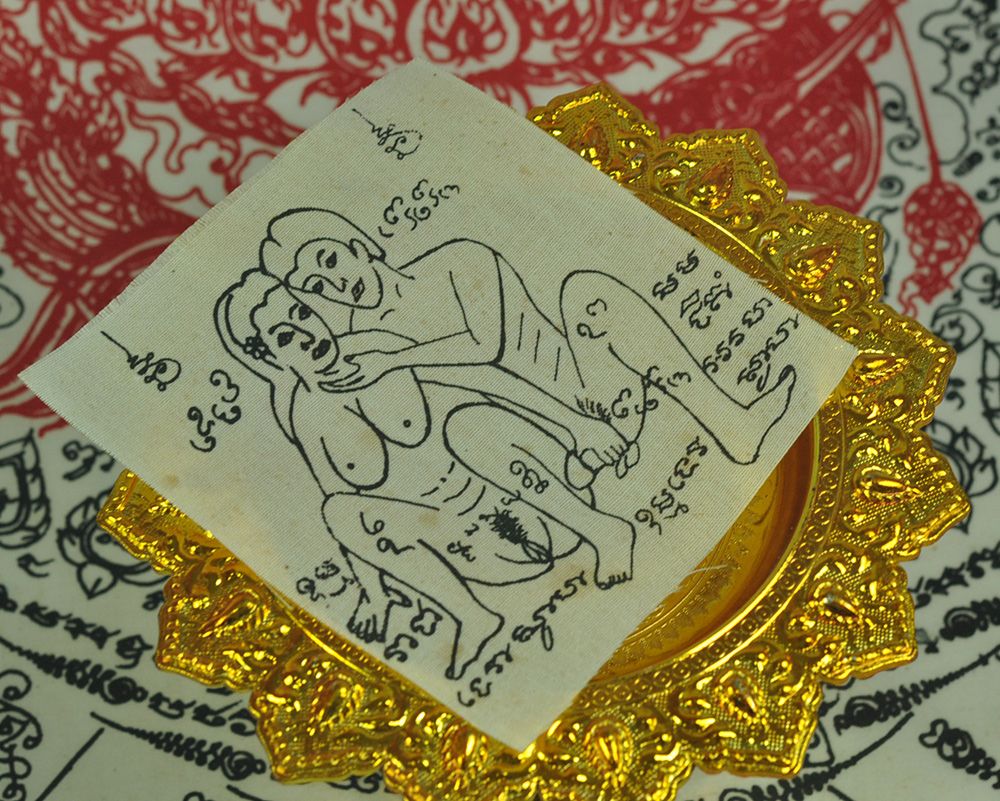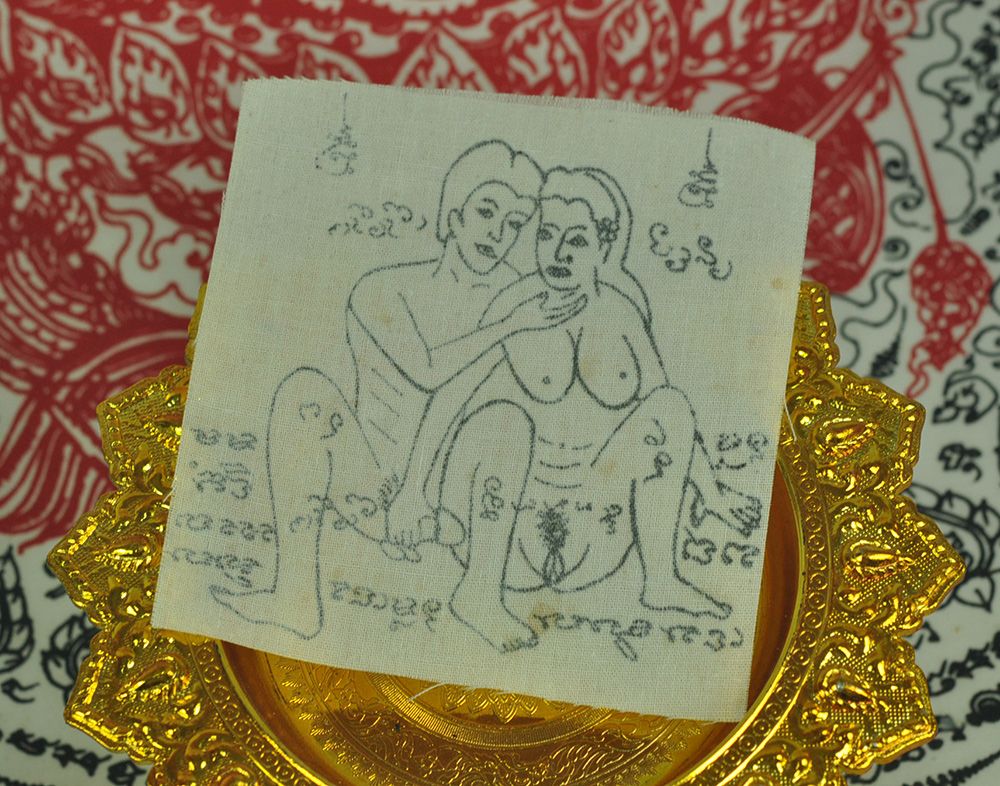 PHA YANT POWER CALLING LOVE SEX YANTRA CLOTH THAI AMULET TALISMAN KRUBA WANG LOVE CHARM
Detail: CALLING LOVE Pha Yant – The sacred-charm cloth amulet for Love and Charm
YANT this powerful help fulfill love's success with the opposite sex,
Help a man or woman fulfilled in this YANT wives not smut Thai north or Burmese Huang and worship as well.
And help the lucky, safe from danger.
SIZE : 4.7 " * 5 " inches
Sacred Katha
Na Phuug Mo Mat Put Rat Taa Reung Ya Greung Kare Om Swaaha
Puttang Radtanang Tammang Radtanang Sangkang Radtanang
This blessed and empowered temple cloth talisman is called a Pha Yant.
It can also be called a 'Cloth Yant' a 'Paa Yant', a 'Payant' or a 'Yant cloth talisman'
This sacred blessed and empowered 'Pha Yant' sacred talisman can be framed and hung on a wall, hung on a wall as it is, carried with you in your pocket or placed in your car to grant you a safe journey. It can be given to a friend or loved one as a special sacred gift. This 'Pha Yant' is for your protection from evil and bad spirits, and will protect you against bad luck. A 'Pha Yant' will protect you from danger.
This 'Pha Yant' will grant you a long and healthy life and also grant your wishes. A sacred 'Pha Yant' can be given to grant blessings to a wedded couple to enable them to have many healthy children and to have a long and a happy marriage.
**** If you write your wishes on the back of a blessed 'Pha Yant' they will be granted .
Payant a piece of cloth with written yantra and deva which is properly blessed with spell and mantra into it by the guru Aj or monks
Guidance to keeping Yant
1. Into your pocket , handbag , wallet and many place for your own convenience
2. Keep payant at your home or other place for whorship and attract wealth and good luck to your family
** Can hang on the wall , place on altar , shelf ,in frame
Or hang in your car
Pha Yant
Hindu deities, Buddhist images, bestiality, mythical creatures, animist revelations, scary superstitions and hopeful hallucinations.
Behind the squeeky-clean image promoted by Thais urban and urbane, a deep undercurrent of the primal and supernatural courses through belief and persists as images inside temples, shops, homes, wallets, purses and cherished jewelry boxes.
Often these illustrations, known as pha yant , are proudly framed above doors or mounted on walls in public, making it easy to photograph them. Pronounced "paa yan," the words translate as "cloth" and "sacred diagram," and have been described in English simply as spirit cloth.
Pha yant are usually printed in black ink from hand-carved woodblocks manually pressed onto inexpensive pieces of white or colored cloth or simply drawn freehand.
Many older or rural Thais, and even some cityfolk, have one or more neatly folded pha yant in their wallet or purse, hoping it will keep them safe wherever they go. Traditionally, Thais journeying from their hometown on vacation or business would even bring a few extra pha yant with them, especially one which safeguards travelers.
Pha yant can include portraits of exalted people, humanoids or beasts. Sometimes they're just squiggles and geometric patterns peppered with numbers, letters and secret codes drawn from ancient Sanskrit, Pali, Khmer, Thai and other languages. Incantations encoded along the horizontal and vertical borders can include script which only masters and adepts can correctly interpret. The woodblock illustrations also appear printed on paper and pasted above a doorway facing the street where, exposed to the elements, they deteriorate over time.
Pha yant are similar to sacred sak yant tattoos which adorn many Thais and – thanks to their popularity – celebrities and noncelebrities the world over. Various pha yant and sak yant purportedly protect their owners from danger, attract cash, build political power, repel ghosts, produce luck or confer other metaphysical powers those who possess the designs.
Unsurprisingly, some pha yant are designed to work some love-sex-magic, such as a popular illustration known as Maha Saney , which depicts a woman copulating with a horse or other animals.
Believers sometimes rub a pha yant on their head or body, hoping the cloth will excrete its spell for them to soak up. Othertimes, people might soak their pha yant in perfumed prayer oil or holy water and allow it to drip upon them to shower in its concentrated mojo. Although we won't be liable for what you find there, you can also meditate upon a pha yant's patterns until it creates a keyhole to another realm. The cloth can also be wrapped around a candle and burnt in a ceremony. Freakier rituals include rolling up a pha yant and stuffing it into the mouth of a dead fish while chanting and performing other equally puzzling acts.
If you want to own a pha yant , many Buddhist temples offer them in exchange for a small donation, and each wat's illustration is unique. Bangkok's amulet markets sell stacks of inexpensive pha yant in bulk, sealed in plastic bags, for easy distribution.
Some speculate pha yant appeared centuries ago among the region's soldiers who carried the cloth or wore magical undershirts emblazoned with the designs. Their use was quite practical: as protection on the battlefield or to cast crippling spells against enemies.
Pha yant appear elsewhere in Asia, including among Tibetan Buddhists. So it's difficult to say who began the tradition, which also includes spiritually infused amulets, coins, bones, lockets, tree branches, rocks and other items blessed by monks or said to be auspicious because of their origin.
Many of their illustrations link to Hinduism's ancient scriptures, the Vedas. Mix those images with Buddhist and Southeast Asian animist and ethnic tribal symbols, and today you have pha yant which include traditional and invented drawings, personalized according to artists' abilities and knowledge of the occult, and all meticulously distilled by that Thai capacity for the fantastic.

Are you having problems with your love life?
Unstable marriage?
Hard to be in a long lasting relationship?
Lack intimacy?
Having issues with 3rd party?
Cant seem to attract a desired person whom you truly love?
We have just the right amulet to recommend you!
Yin Tong / "In Koo"
Yin Tong is a magical human effigy that symbolize a man and woman embracing each other sometimes in Kamasutra position. Yin Tong charms are proven to be one of the most powerful attraction tools through out Thai culture and has been widely used even till today.
Magical Properties of wearing a Yin Tong amulets are
- Strong Attraction Capabilities
- Help to Reconcile and Bring Back Ex Lover
- Long Lasting and Smooth Sailing Relationship
- Help Attract a Desired Person
- Maintain a good Love Life & Intimacy
- Greatly improve Sex Appeal
- Increase Confidence and Self Esteem Tremendously
- Gain more Attention
- Increase Popularity
- Strenghten Bond in a Love Relationship or Marriage
- Dissolve Disharmony in Love Life
- Maintain good Interpersonal Relationship with Everyone around you
Many more!
Here are some of the BEST Yin Tong amulet made by reputable masters and monks all over Thailand. Taken directly from its source, made using some of the most sacred materials and blessed intensively for a long period of time, we only bring the best for our dear customers.

******************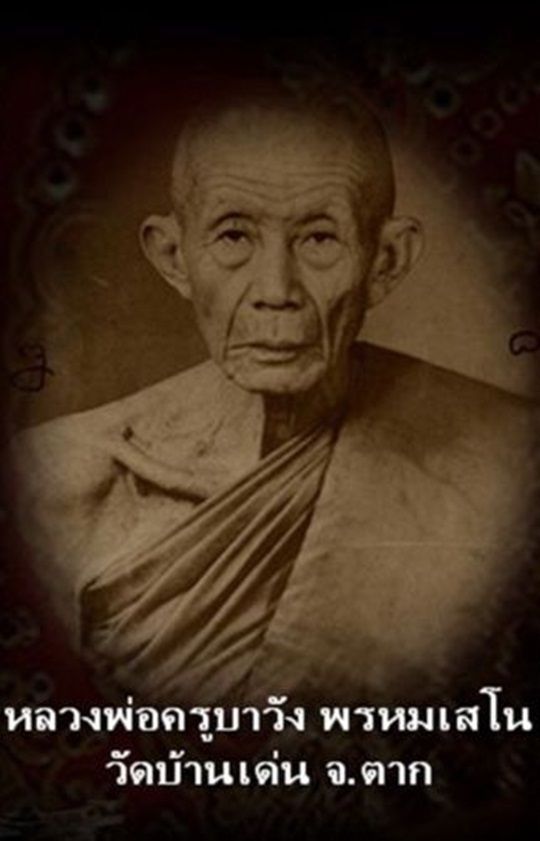 Kruba Wang
Kruba Wang Promsayno, Abbot of Wat Banden, Tak Province, is acclaimed and respected for this highly specialized and truly unique Love/Charm cloth known as Pa Yant Mah Sep Nang , the sacred-charm cloth amulets. Indeed it is widely accepted that his yant was the prototype for all opthers that have followed since. He created these from the year BE 2509 onwards. This Pa Yant is respected for many attributes but particularly for increasing sex appeal and converting enemies into friends. There have been many designs incorporated into this Pha yant over the years, including amongst others, a male angel closely by two female angels, A tiger giving milk to a cow and a cat giving milk to a rat. Clearly the last two images are associated with an enemy that can become a friend. Sone of the most common themes include a stallion straddled beneath by a young maiden and that of an Ox inseminating a young female. Both obviously synonymous with the power of Sex appeal, very powerful and highly potent symobls of sexual prowess amd masculinity,,,(but not meant to be taken literally)

The majority of Pha Yant are also filled with sacred spells hand written to increase the power of the cloth amulet. All these Pha yant were created in strict accordance with ancient sciences and as such these were not created from ordinary cloth. In fact they were made from the shrouds typically used to cover the deceased prior to cremation. According to the Thai belief, the spirit of those that die may possibly depart the cadaver and possess those that may attempt to remove the cloth The sacred monk employed many very powerful spells to control these spirits ensuring that the departed soul would become a positive force for the good of helping worshippers of the sacred cloth yants, or protected by the ghosts, not harmed. Apart from that the shrouds other materials were used to create these amulets such as the cloth used to bind the wrists of the dead known as "Pa Mut Tarsung". (Note: Mut Tarsung is actually a Thai sacred ceremony to control the souls of the dead prior to the funeral and cremation, There is very strong belief that's once deceased the soul remains in close proximity to the body,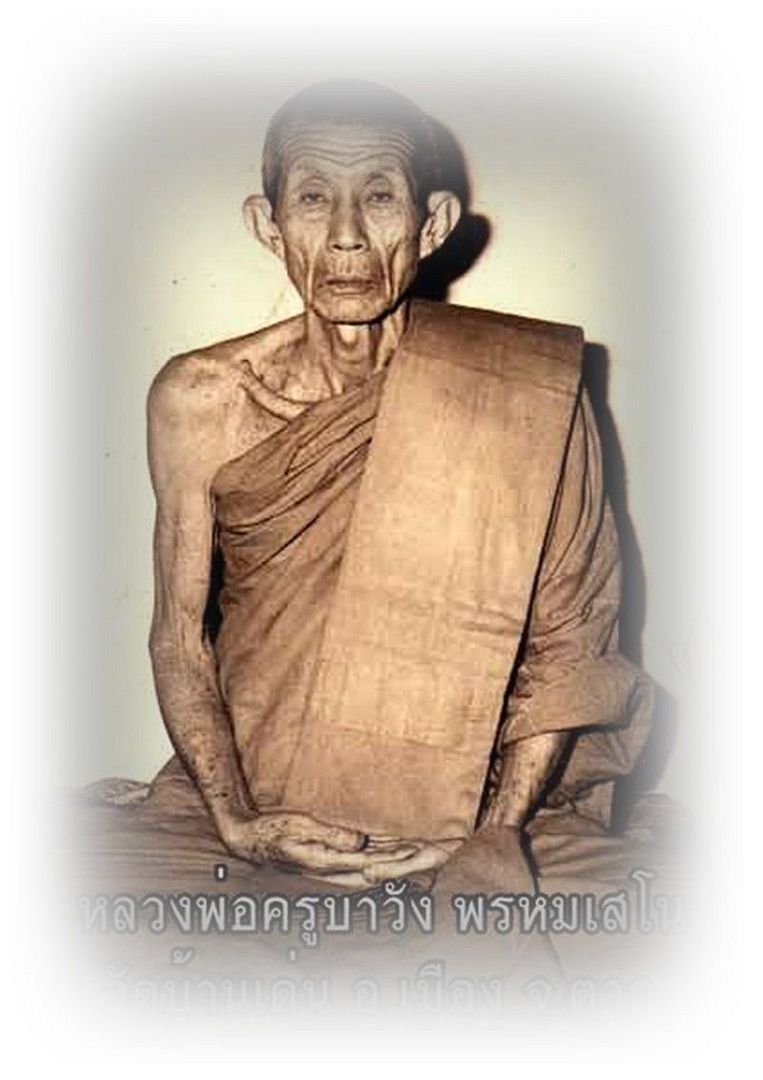 **********
Performance Abillity of Amulet

: Life protection,Good trade,Good metta ,Wealth, Prevent Dark Magic and Evil Spirits,
Danger Obstacle cease,Charms / Attraction in LOVE& SEX ,Give merciful,without poor, Triumphantly,
Loving Kindness, Harm proof, Avoid from danger,Change Bad Luck to Good Luck, Win Gambling , Wishes be Fulfilled,
Get Healthy Live Better And Be Happy.
and also for your valuable collectible thing .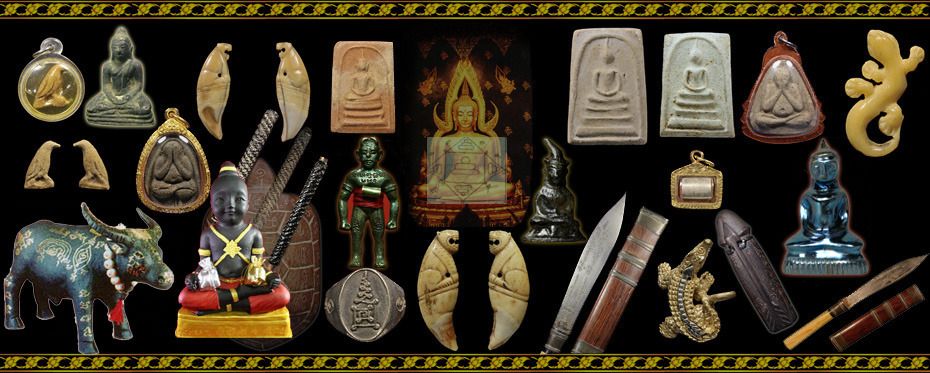 We are expert collector and trader buddha amulets , antiques , Talismans items from Thailand & Southeast Asia.
We open amulet store in Thailand too.
All of our Amulets are 100 % Satisfaction guarantee and either straight from the temple or from very reliable sources including dealers and collectors
around Thailand with whom we are afilliated.

You can trust that the items are Rare, Sacred, Genuine and beautiful Items.