Nam Man Prai and Metta Oils
Sacred Necromantic and Herbal Prai Oils, Metta Oils and Lip Gloss Balms for Maha Sanaeh and Metta Maha Niyom Mercy Charm, Siang Choke Gambler's Luck, and Gae Aathan Anti Black Magick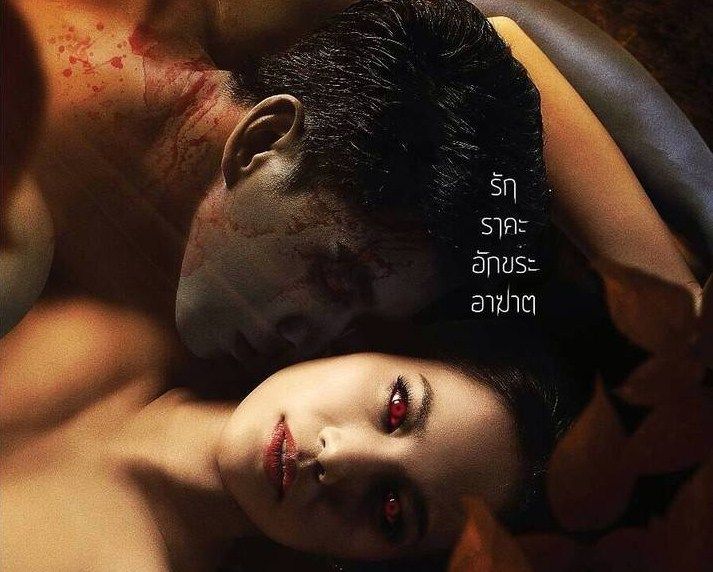 ********************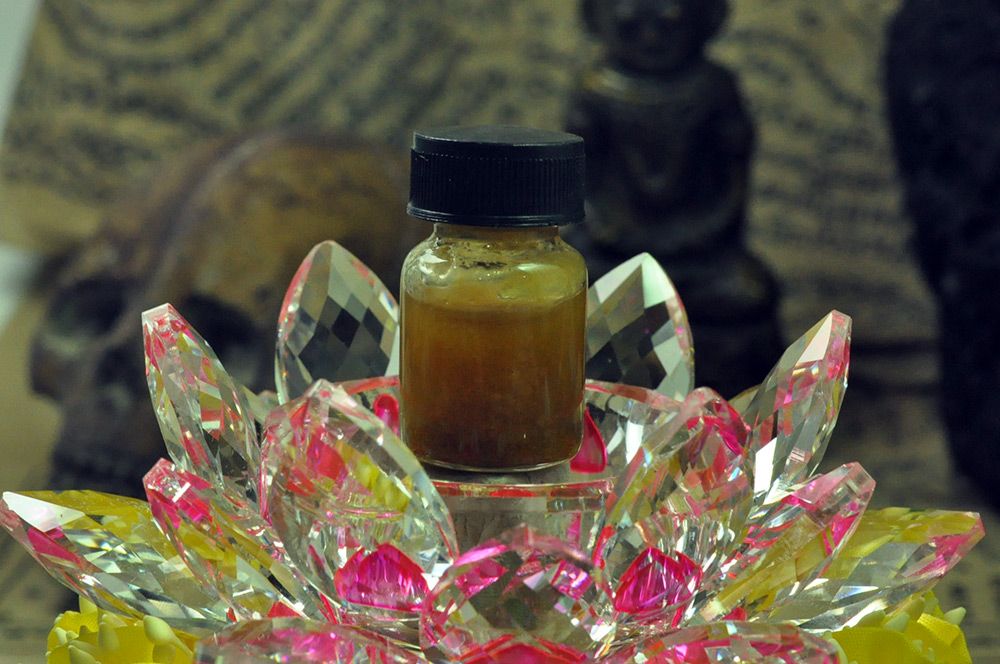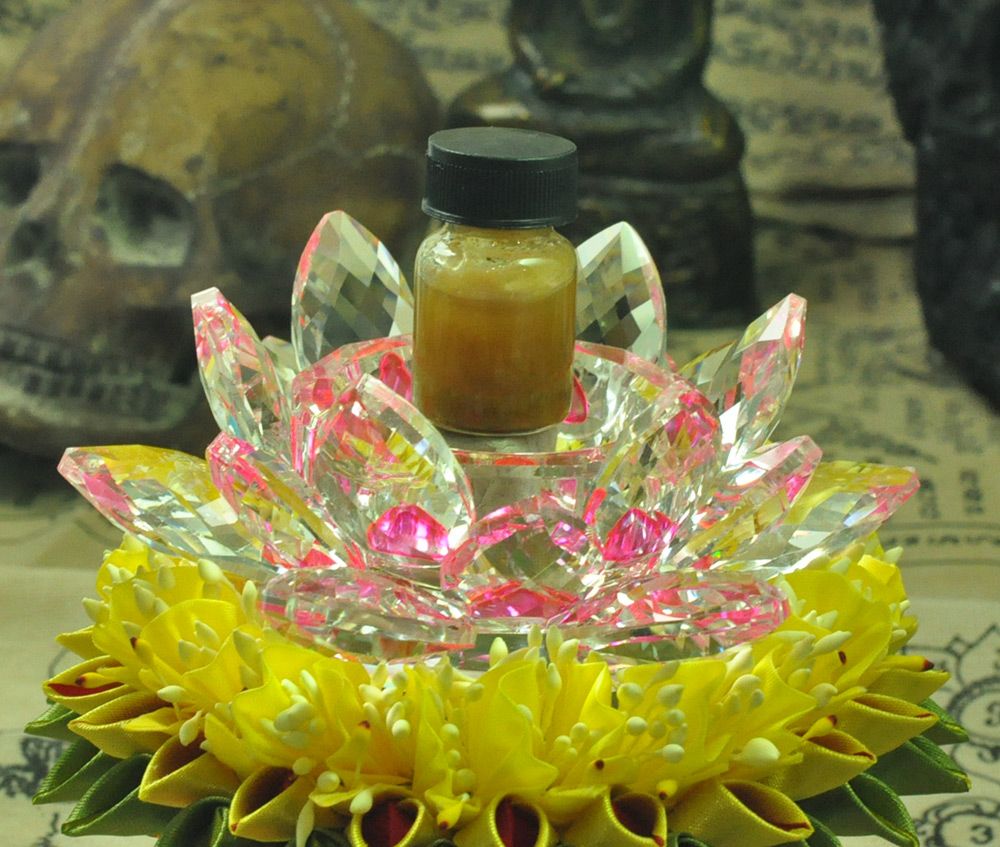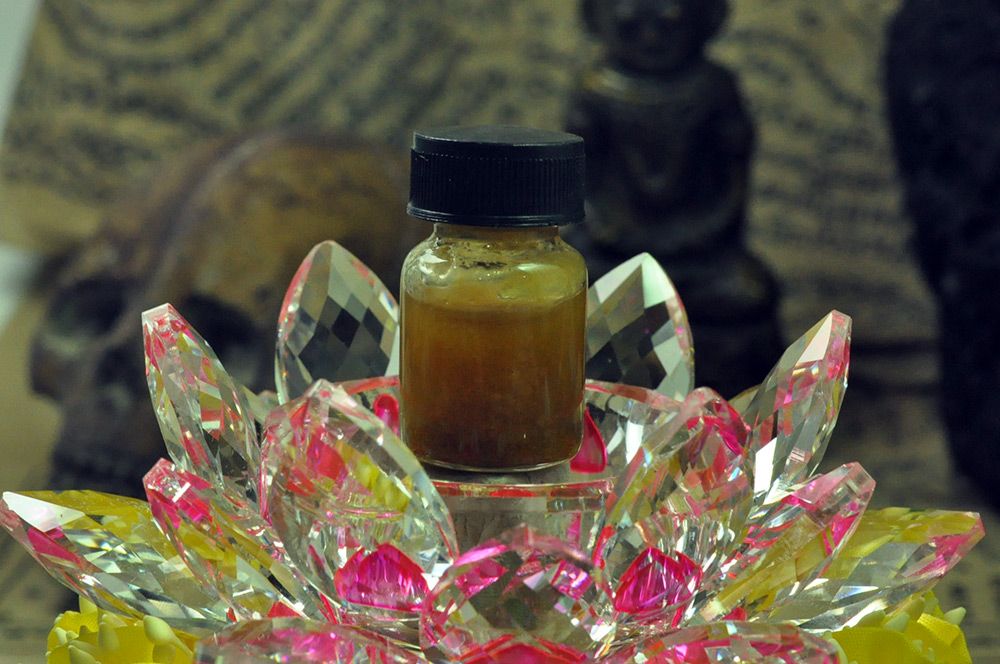 Nam Man Prai magical Love oil Maha Sanaeh
Thai amulet hypnotising love oil attraction improving Metta Maha Larp Maha Saney

The Love Potion of Five Hundred Wives (Special generation)
The love potion of Five Hundred wives is made by Ajarn Nu Gorn. He casts a khmer incantation of sexual charm over the love potion. So, it can make you become a charming person and the power of this love potion also can mentally attract the person you like to love you and be infatuated with you. The love potion can work with every gender and transgender people.
How to worship and consecrate the love potion of Five Hundred wives
Whisky is needed as an offering every Buddhist day or the day before Buddhist day. It would be better if you drop the whisky on the side to let the spirit in the potion smell it.

Then cast this spell "ome ha sae / mettaa ha sae / sa ne ha / mia / sawa hom tit" for tree times.
BOTTLE SIZE : 2 *3.5 cm
น้ำมันพราย 500 เมีย รุ่นพิเศษ อ.หนูกร
เจ้าตำรับวิชาห้าร้อยเมียมหาเสน่ห์เมตตา นำไปป้าทาดี ถู แตะ แต้ม เจิมทั้งเราและเขาได้เลย แตะแต้มทาของใช้เสื้อผ้าทั้งของเราและของเขาได้เลย น้ำมันห้าร้อยเมียใช้ได้ทั้งชายและหญิง เพศที่สามกระเทย ดี้เกย์ทอม ตุ๊ดแต๋ว เอาไปใช้จะเกิดผลสูงสุดเสริมเสน่ห์
เมตตา มหานิยม คนรัก คนทัก คนชม คนรัก คนหลง เป็นยอดเสน่หายิ่ง เป็นน้ำมันพิเศษที่นำเอาผงเสน่ห์ยาแฝดเขมร ผสมกับน้ำมันพรายเขมร รวมทั้งมนต์ที่เสกเป็มนต์เขมรโบราณ เสกนานทำนานมวลสารดั้งเดิมเก่าเก็บแรงเฮี้ยน ใช้ทางด้ามกามคุณ เลี้ยงเซ่นด้วยเหล้าทุกๆวันโกนหรือวันพระ เอาเหล้าแตะที่ขวดด้านนอกก่อนใช้งานได้เลย ให้พรายได้สัมผัสกลิ่นไอของสุรา
คาถา โอม ฮะแซ เมตตา ฮะแซ สะเน่หา เมี๊ยะ สวาโหมติด 3 จบ
น้ำมัน พราย 500 เมีย ใช้ใด้ ชาย หญิง เพศทีสาม กระเทย ดี้ เกย์ ทอม ตุ๊ด แต๋ว ใชใด้หมด เป็น เมตตา มหาเสน่ห์ คนรัก คนทัก คนหลง
*********
The oil is believe to be good for :
- improve your business by attracts opportunities and more sales
- increase your popularity, Metta as well as accumulate great fortune, wealth
?- Maha Saney, bring you sex appeal and mesmerising attraction
- attract the same or opposite gender
-Good luck for the new owner
Magic Potion, Metta Oil
Magical Effects Maha Sanaeh,Metta Mahaniyom, Kaa Khaay, Jerajaa, Siang Choke.
Very RARE !!have only in My Store .




Ajarn Nu Gorn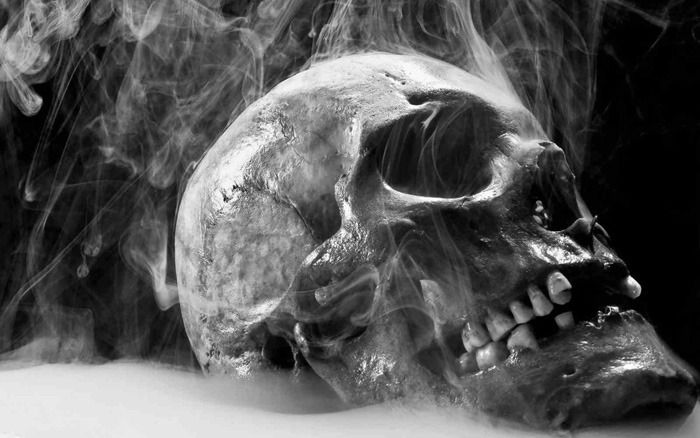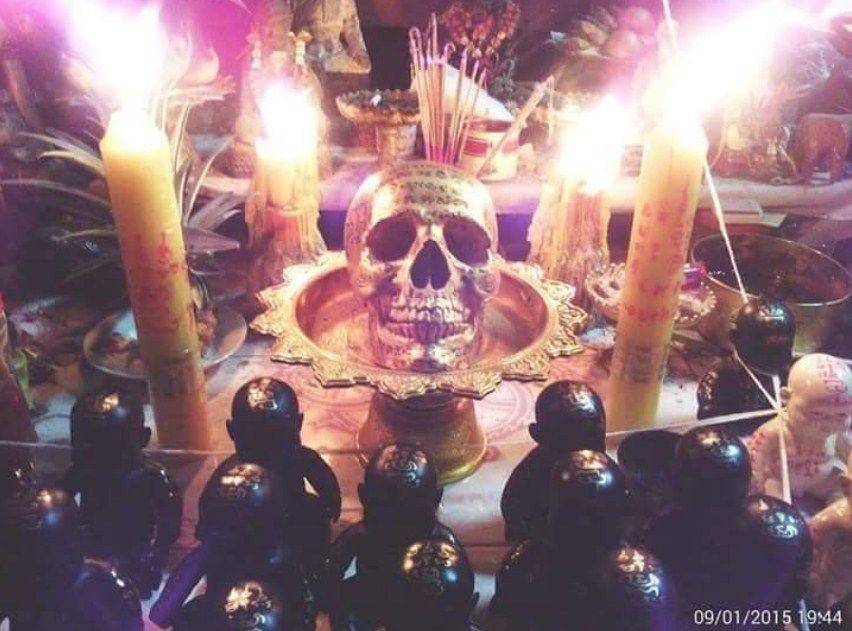 ***********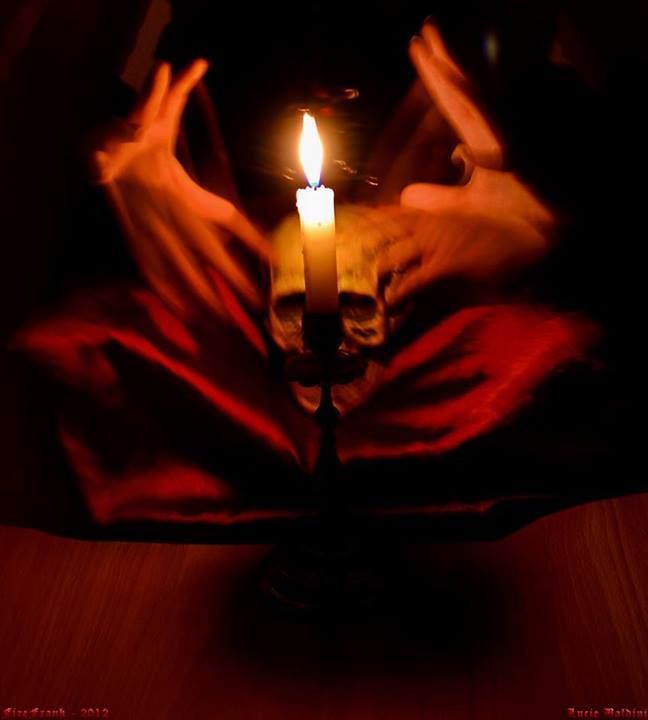 and also for your valuable collectible thing .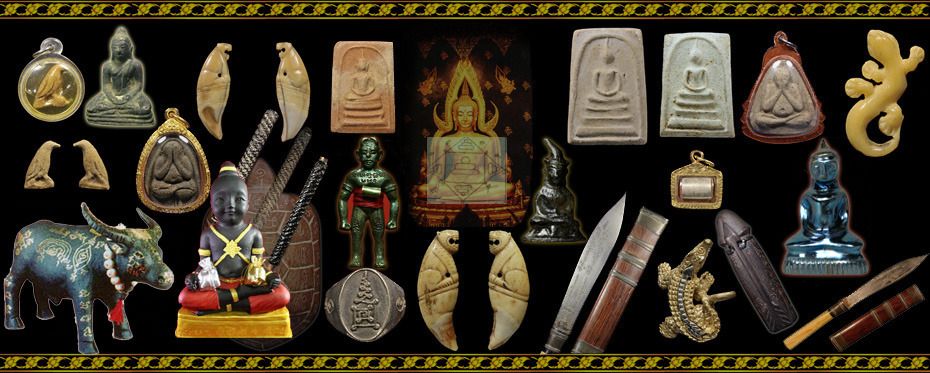 We are expert collector and trader buddha amulets , antiques , Talismans items from Thailand & Southeast Asia.
We open amulet store in Thailand too.
All of our Amulets are 100 % Satisfaction guarantee and either straight from the temple or from very reliable sources including dealers and collectors
around Thailand with whom we are afilliated.

You can trust that the items are Rare, Sacred, Genuine and beautiful Items.