The Takhor Chang from
KRUBA YAI BOONMA

is an exotic piece of ancient Thai Wicha utilizing the auspiciousness of the Aawut Bprajam 'weapon' elephant hook 'or' goad that is generally used to give orders and control an elephants movements or behaviour.

Product Description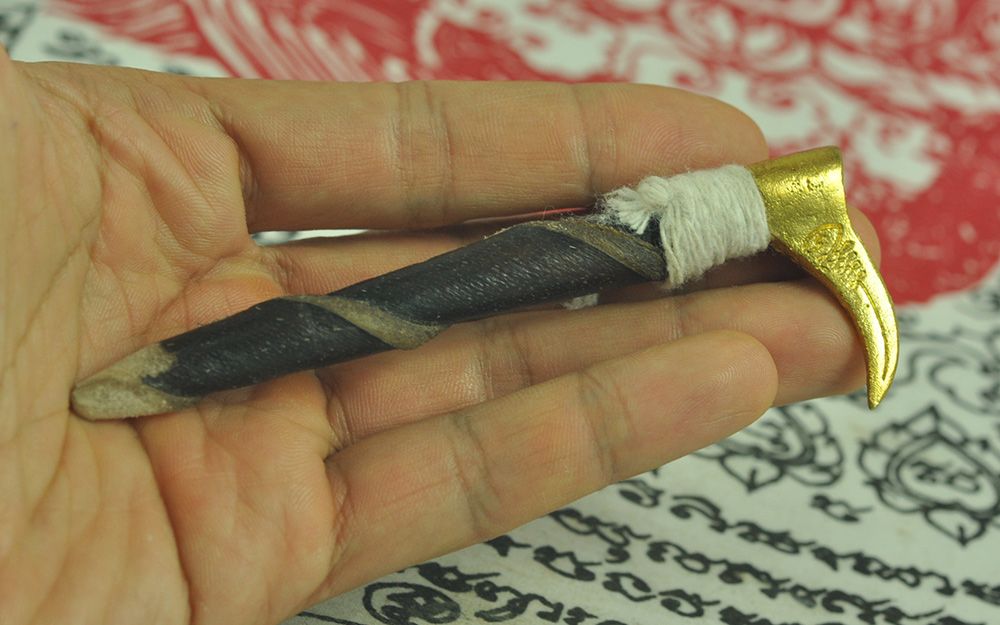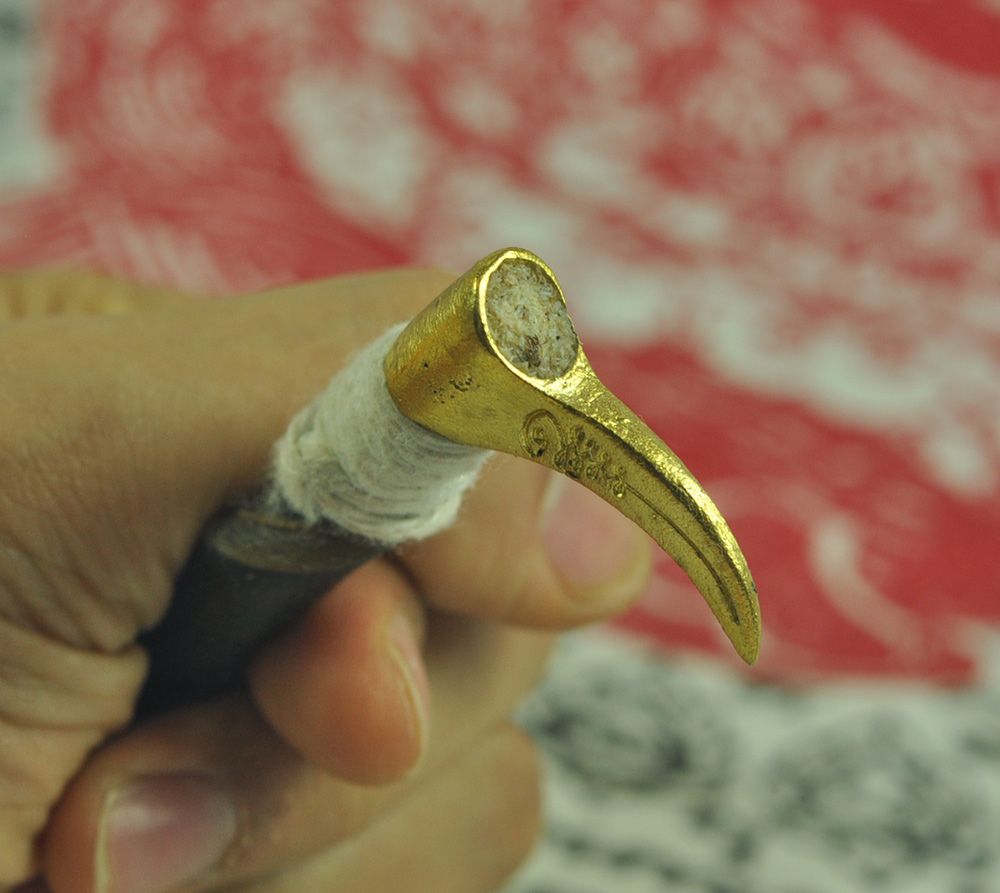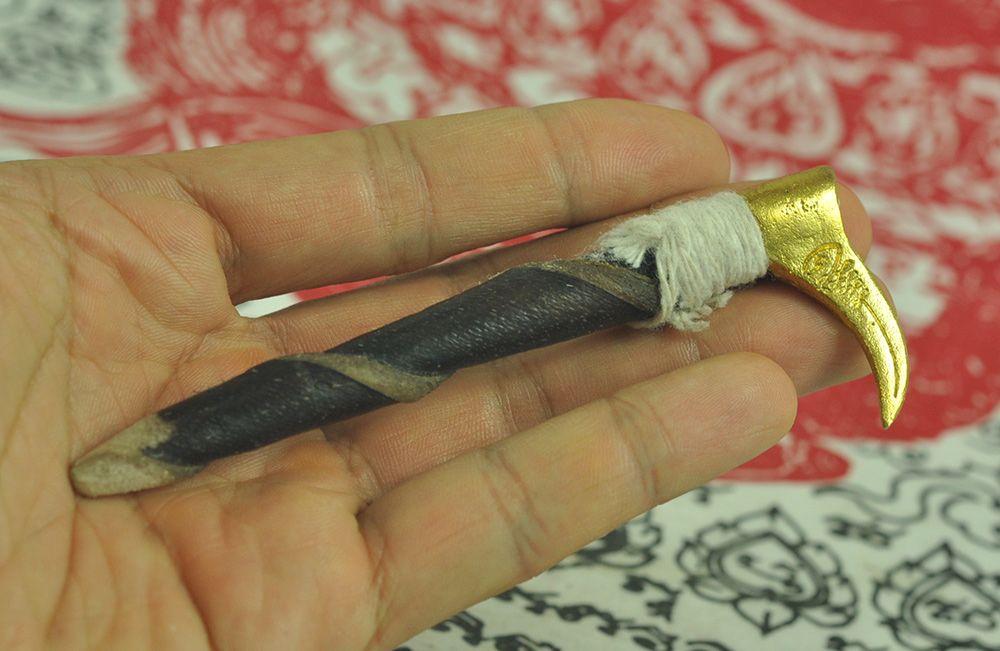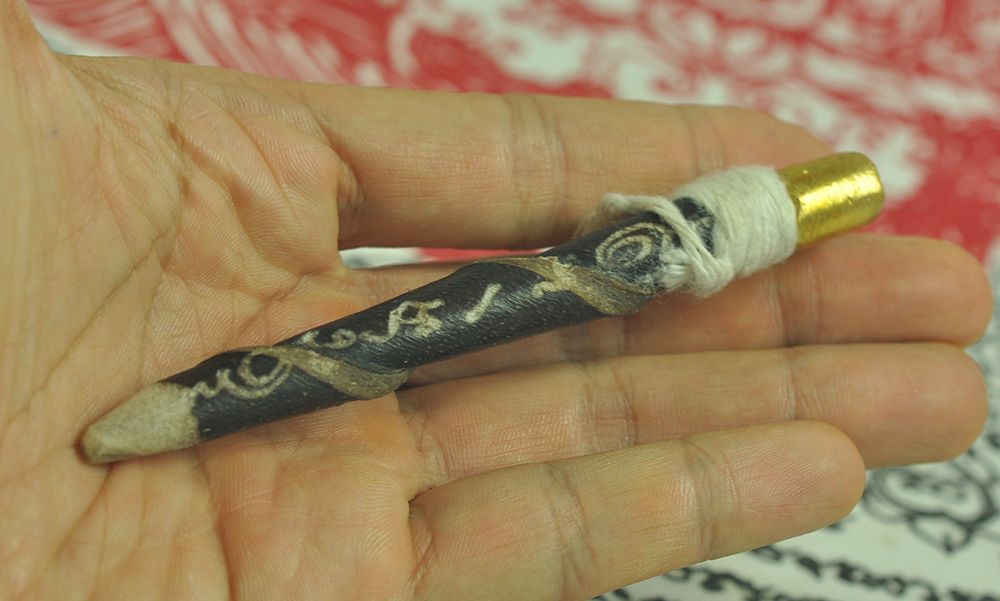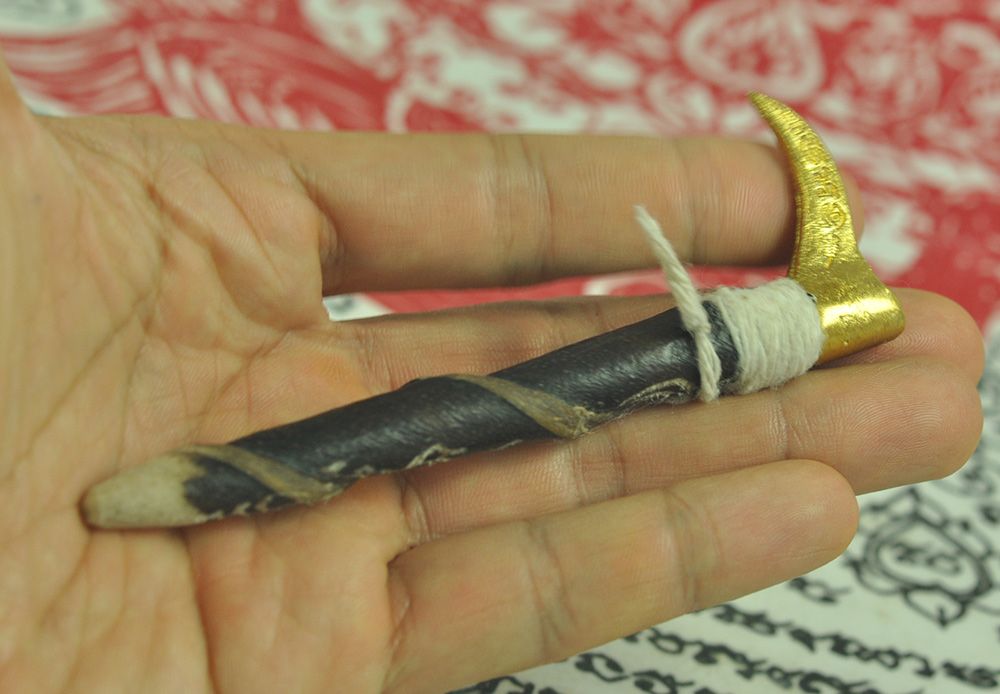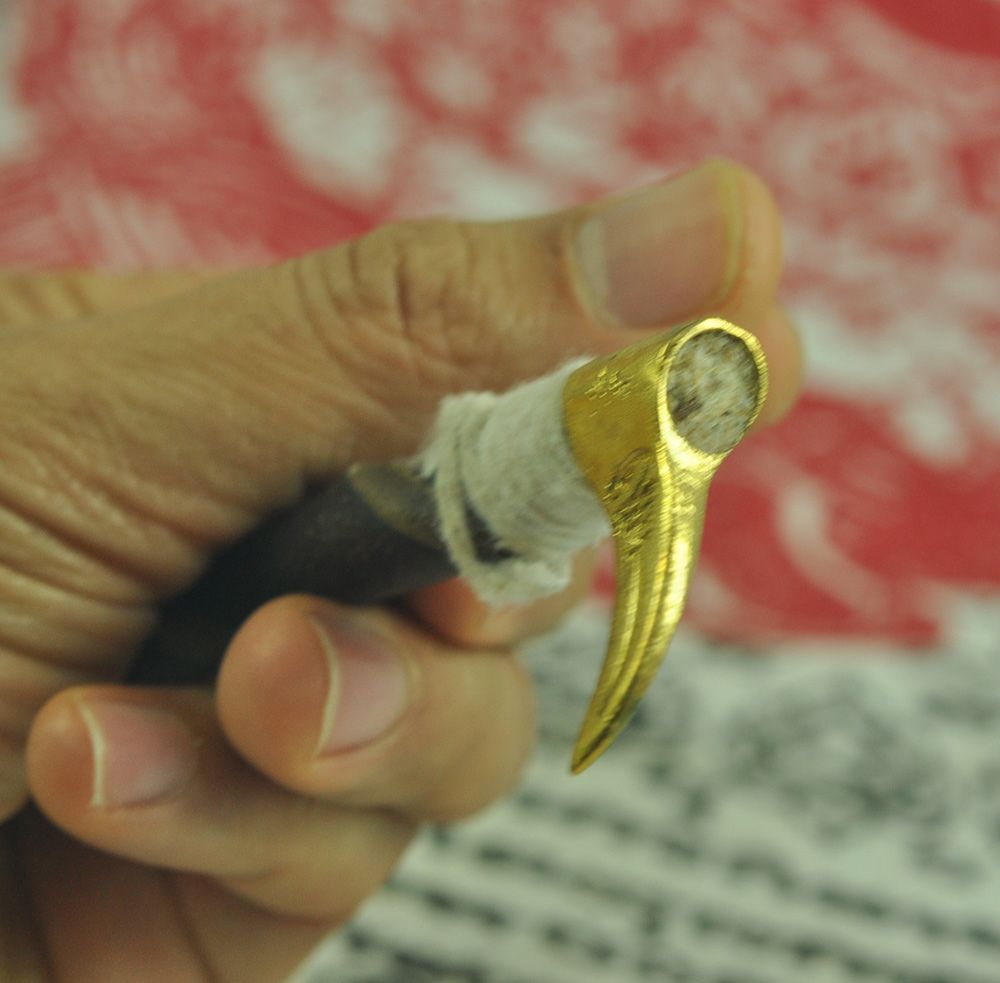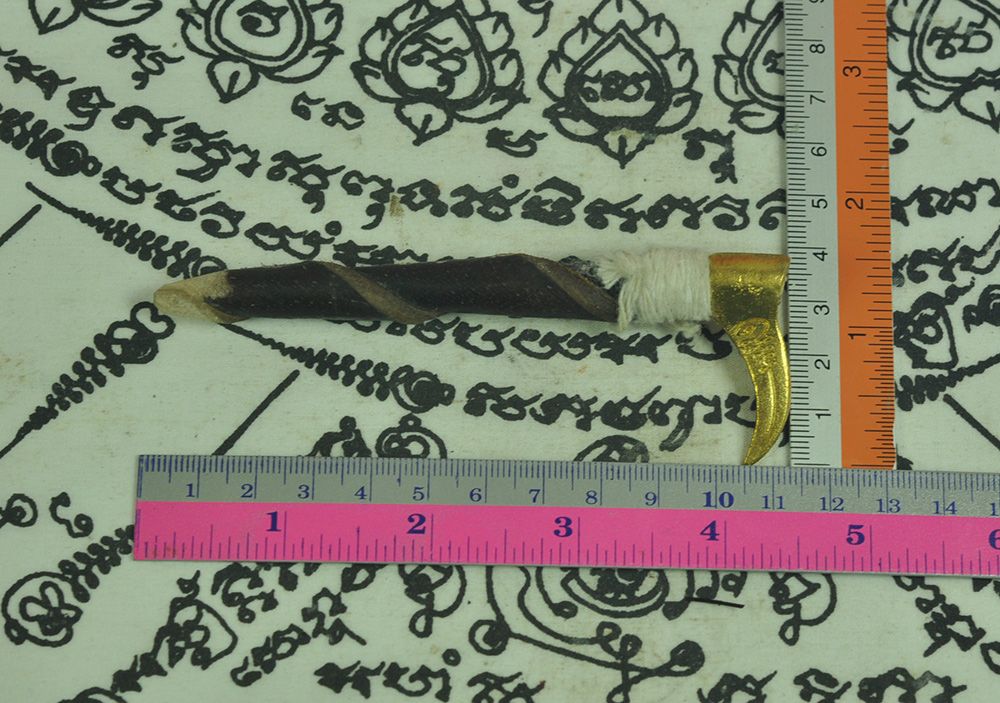 Sorceror's Elephant Goad
An extreme rarity is this Takhor Chang Riak Sap, which was one of a very few numbers, given to
KRUBA YAI BOONMA

for special blessing, as a special item that was not mass produced or issued in official release.
The Takhor Chang is shaped in the design of an elephant goad ritual instrument; 'Khor Ngern Khor Tong' (money, customers, and treasure calling hook). "Takhor' means 'hook' and insinuates with the syllable 'Khor' (to ask for/beg for), and thus is Metta Mahaniyom and Maha Lap, but also has Maha Amnaj for the ability of the Goad, to steer and coax such a large, and single minded animal as an elephant.
Already blessed at Elephant Village Surin Province Thailand .
Superb Ritual Instrument Amulet
Magical Effects Maha Lap, Maha Amnaj (commanding power and influence), Kaa Khaay, Serm Duang, Klaew Klaad, Pongan Phuudt Phii
Recommended Uses Increase Good Fortune, Status, Attract Money, Protect against Black Magic, Ghosts and Maras Number of Amulets Made Very Few Edition Special Individual Item Release
Even by merely possessing this Takhor Chang in the home, will force all troubles and annoyances to depart from ones life and surroundings. It can be used to gain favor from superiors and all harrassment whether caused by people or malevolent spirits will cease, reigning in only good fortunes, as long as one possess and venerates the Takhor Chang and the Pra Pikanet Hindu deity piously.
Special limited editions and special releases are now already extremely difficult to come by.
SIZE: Long 4.5 inches width 1 CM.
Goad size 3.5 CM .
************

*************************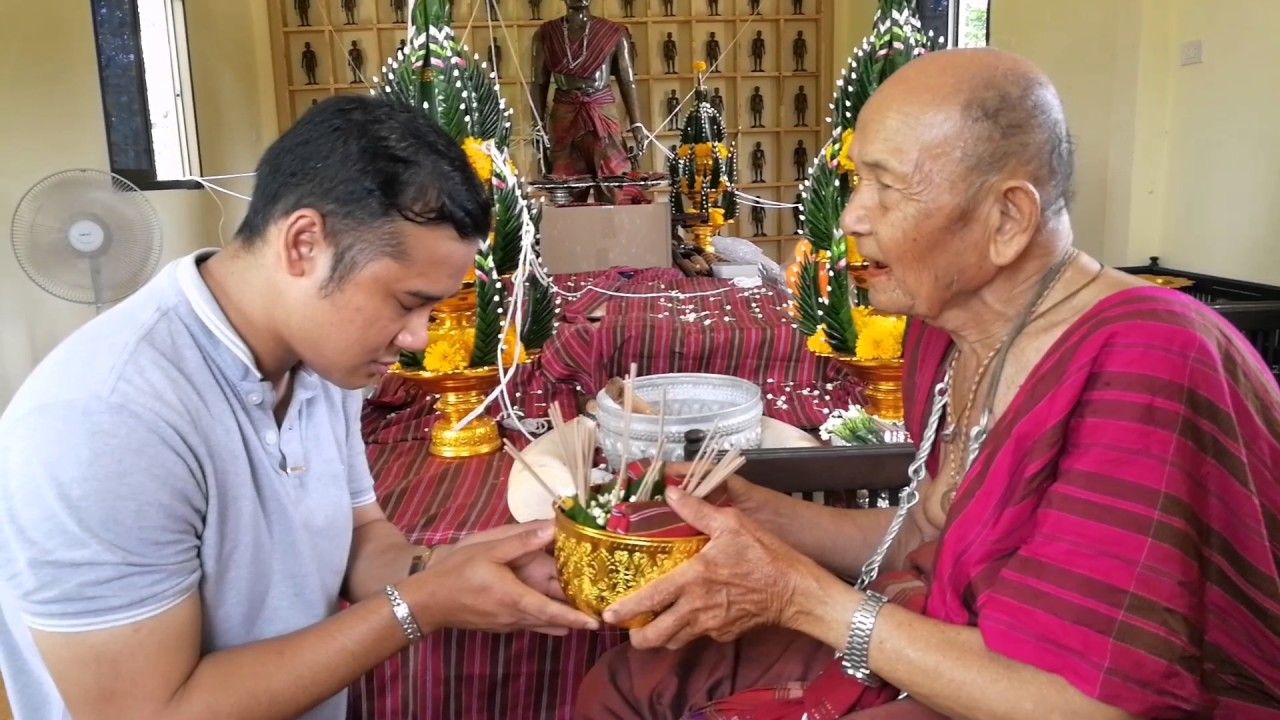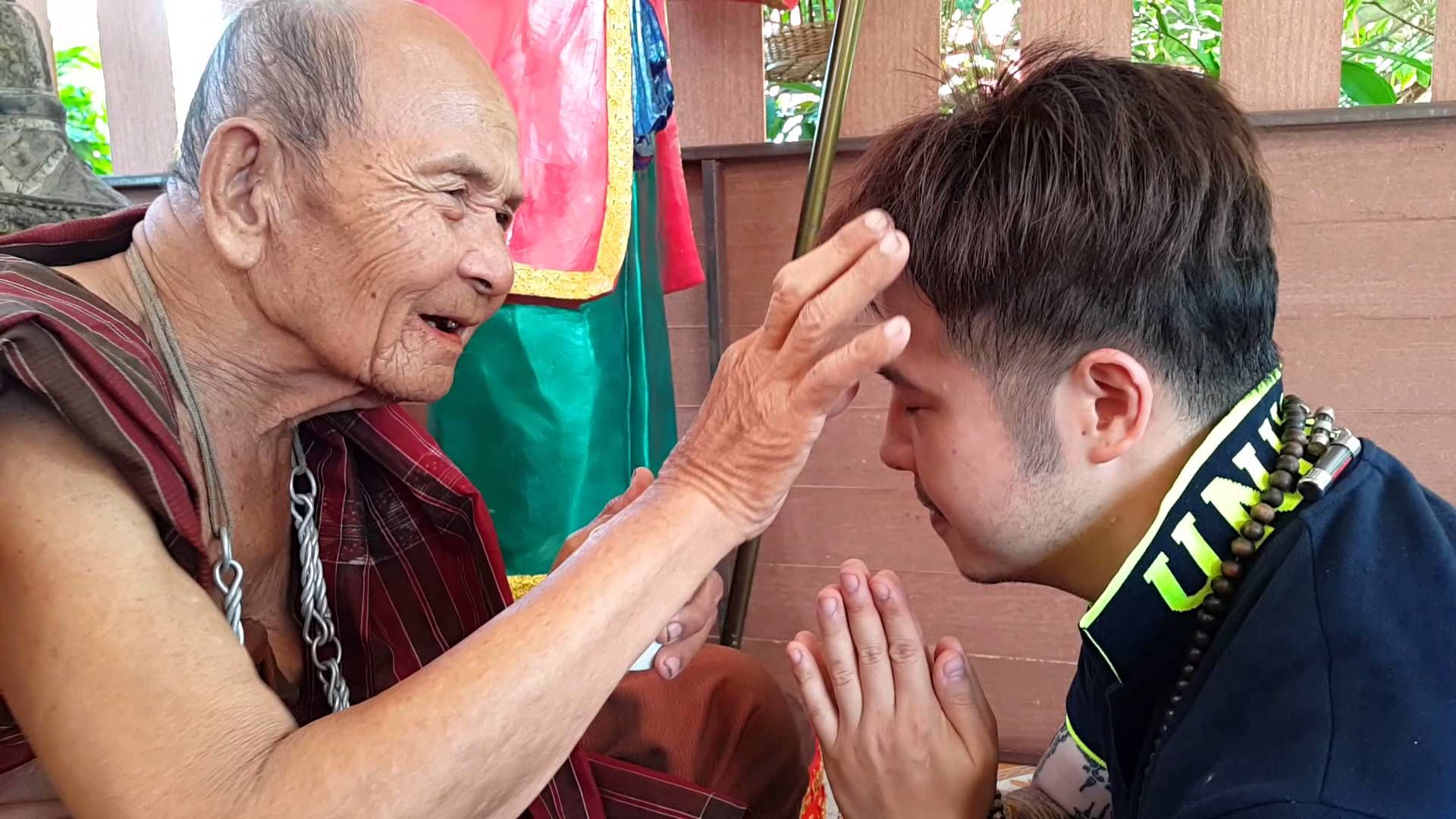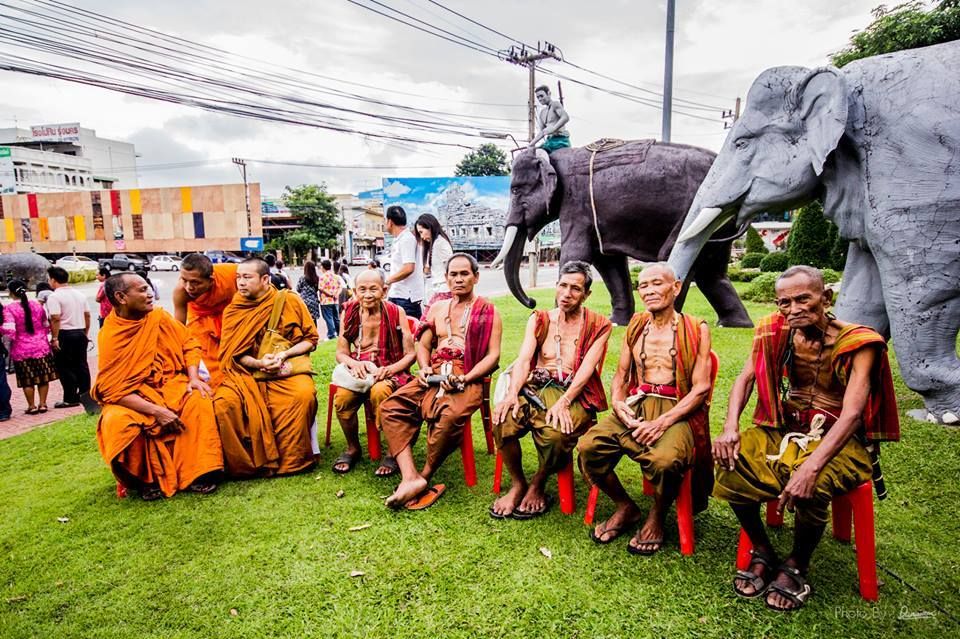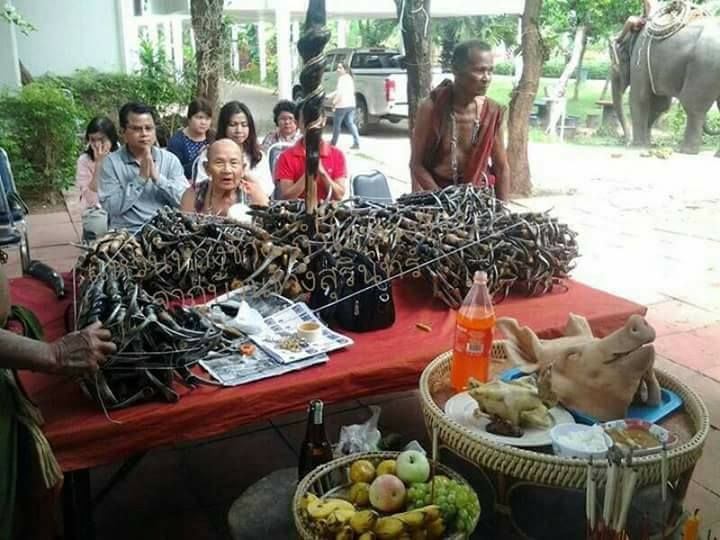 MADE BY
KRUBA YAI BOONMA
ELEPHANT SHAMAN ( The LAST GENERATION AGES 90 YEARS )
ครูบาใหญ่บุญมา แสนดี หมอปะกำช้างรุ่นสุดท้ายของประเทศไทย อายุ 90 ปี


and also for your valuable collectible thing .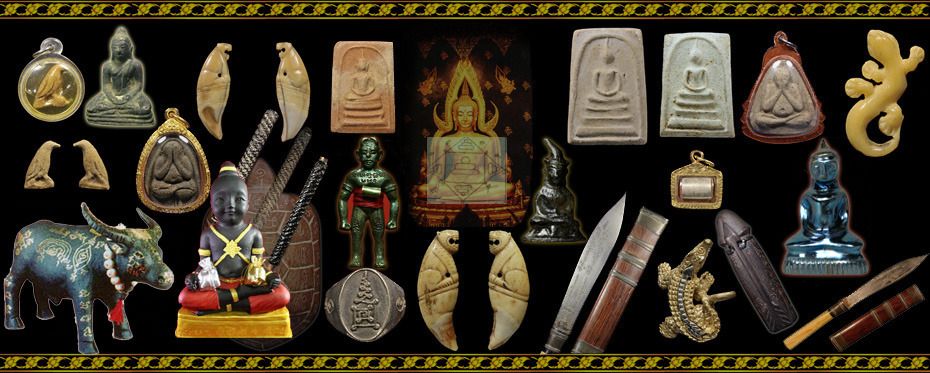 We are expert collector and trader buddha amulets , antiques , Talismans items from Thailand & Southeast Asia.
We open amulet store in Thailand too.
All of our Amulets are 100 % Satisfaction guarantee and either straight from the temple or from very reliable sources including dealers and collectors
around Thailand with whom we are afilliated.

You can trust that the items are Rare, Sacred, Genuine and beautiful Items.