LP. BOON
Luang Phu Boon Wat Klang Bang Kaew (Nakorn Pathom)
Luang Phor Boon
Nakhonpaton
B.E.2391 – B.E.2478

Luang Pu Boon was born on the 3rd July in B.E.2391 at Nakorn Chai Sri district of Nakorn Pathom province. When he was an infant, he was seriously ill to the extent of stop breathing. His relatives thought that he was dead and was almost wanted to bury him, but miraculously he recovered and later was named "Boon" (meaning wholesomeness / merit) by his parents.

Luang Pu Boon was ordained as a novice at the age of 13. He began to study and practice incantation from Palad Thong of Wat Khong Karam and Palad Parn of Wat Tuk Ta. He later successfully completed the subject "Maha Jindamanee Mantra Kom". LP Boon, who has enormous knowledge on BuddhaKom, was one of the greatest pre-war Guru monks of the country. He was a close friend of many contemporarily famous Guru monks viz LP Nak of Wat HuaiJorake, ChaoKhun Vinai Kitkosol and ChaoKhun Phrom of Wat Gallaya, LP Taab Wat Thong, Even the Supreme Patriarch Pear (Sangkarat Pear Wat Suthat) who was a close friend of Luang Pu Boon had often learn about incantation from Luang Pu Boon at Wat Klang Bang Kaew.

Famous ChaoKhun Sri (Sondh) had first learned with LP Boon and later left for Wat Suthat and became the Supreme Patriarch's right hand and closest disciple. For LP Chaem of Wat Takong, a greatest and most famous Guru monk of NakonPathom and the teacher of LP Tae Kongthong, was also a disciple of LP Boon.

The Phra Pathom Jedee of Nakorn Pathom province was a huge Pagoda built since B.E 234 which housed the holy relics of the Buddha. In the olden days, it was a common practice to elect a number of famous monks to protect the relics from evil forces. Luang Pu Boon was one of elected monks to provide protection in West direction.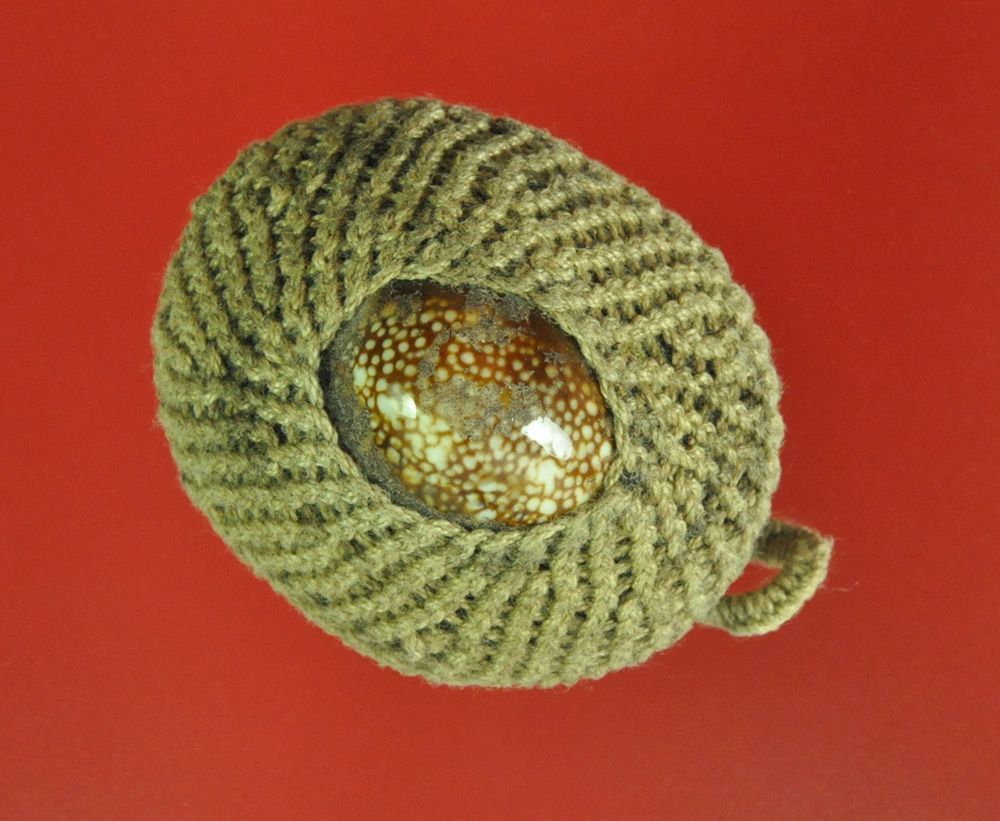 Antique Rare REAL Old genuine Talisman BIA KAE JINDAMANEE HOLY WIRE CASE
Lp.

Boon
Wat Klang Bang Kaew

Temple Thai amulet.
JINDAMANEE HOLY WIRE CASE Magic mercury quicksilver inside Bia kae.
Famous in thailand chant direct by LP BOON
bless Approx 80-85 Year Ceremony at Wat Klang Bangkeaw
*** Magical Talismans Amulet Fille With Sacred Power .
TOP OF TAKRUT BIA KAE AMULET IN THAILAND. Great as a sacred talisman
Come directly from LP. Boon Wat Klang Bang Kaew Temple.
This amulet already blessed .
magical thai amulet mystic sacred necromancy.
Magical Amulet Thailand Buddha Amulet Takrut
Blessed By LP BOON THAI AMULET GREAT POWER
SIZE - 3.5*4.5 cm
**** Guarantee genuine 100% ****
KHATA
Namo tassa bhagawato arahato sammasambudhdhassa (x3)
Samadhi awhile to rest your mind and recollection them to one-pointedness. Then bring Ven. LP Boon to mind and chant,
Na Ma Bha Tha (x3)
Cha Bha Ka Sa (x3)
Ak Sik Sak Tik
Dha Nu Chay Wak
Sapphay Tay
A Wut Tha Ni Chak
Bhak Gak Bhak Kha
Wi Chun Na Ni
So Mang Ma May
Na Bhu Sa Bhu Ti.
SUPER POWERFULL
Powerful
1. Add strength to the body 2. Invulnerable. 3. Balance the body, Meditation, The serenity. 4. Protection from magnetic signal waves, Phone signal waves. 5. Add ascendancy, Good Luck, Good Trade. 6. Things a great inducement to the owner. 7. Protection you from your occult, black magic, an evil power, Can Protect Genii. 8. Protection you from poisonous animals.
***********
Performance Abillity of Amulet

: Life protection,Good trade,Good metta ,Wealth, Prevent Dark Magic and Evil Spirits,
Danger Obstacle cease,Charms / Attraction in LOVE& SEX ,Give merciful,without poor, Triumphantly,
Loving Kindness, Harm proof, Avoid from danger,Change Bad Luck to Good Luck, Win Gambling , Wishes be Fulfilled,
Get Healthy Live Better And Be Happy.
and also for your valuable collectible thing .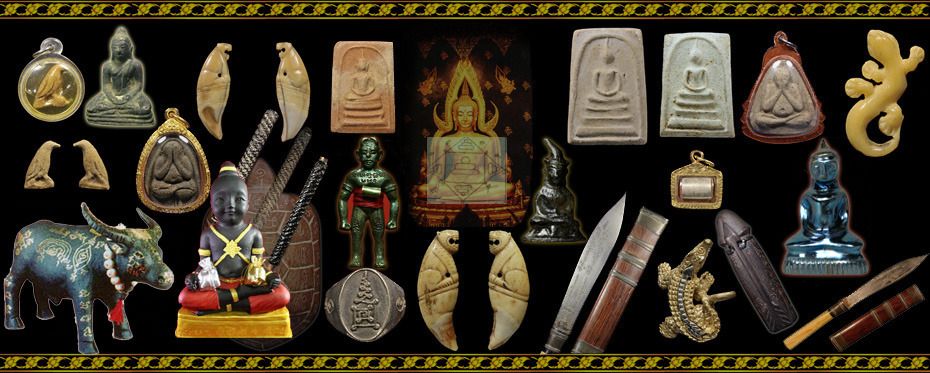 We are expert collector and trader buddha amulets , antiques , Talismans items from Thailand & Southeast Asia.
We open amulet store in Thailand too.
All of our Amulets are 100 % Satisfaction guarantee and either straight from the temple or from very reliable sources including dealers and collectors
around Thailand with whom we are afilliated.

You can trust that the items are Rare, Sacred, Genuine and beautiful Items.