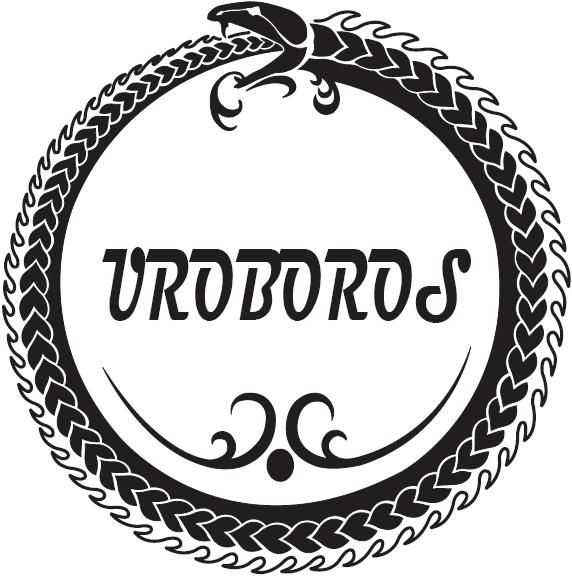 The ouroboros
Product description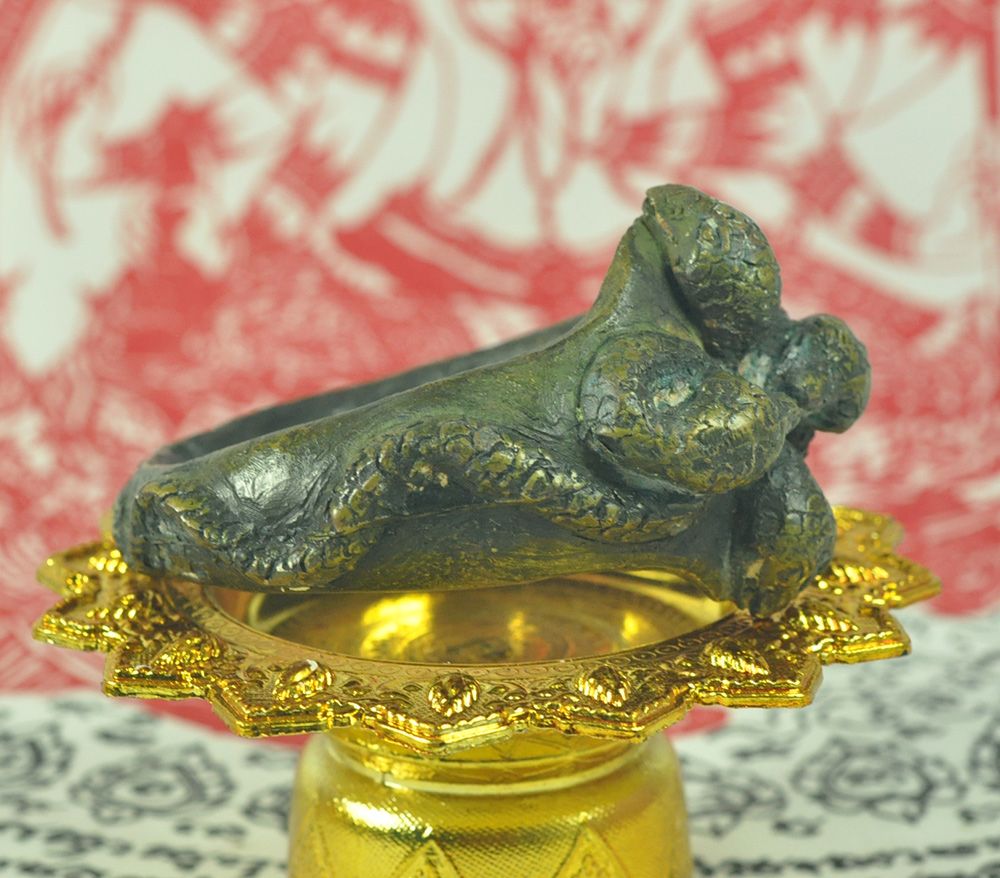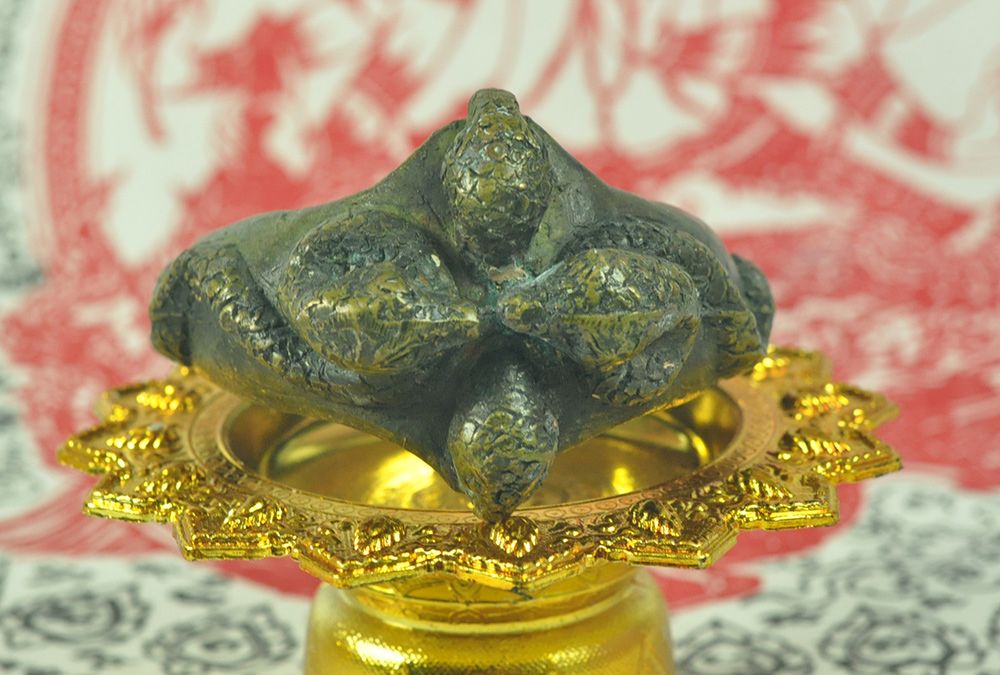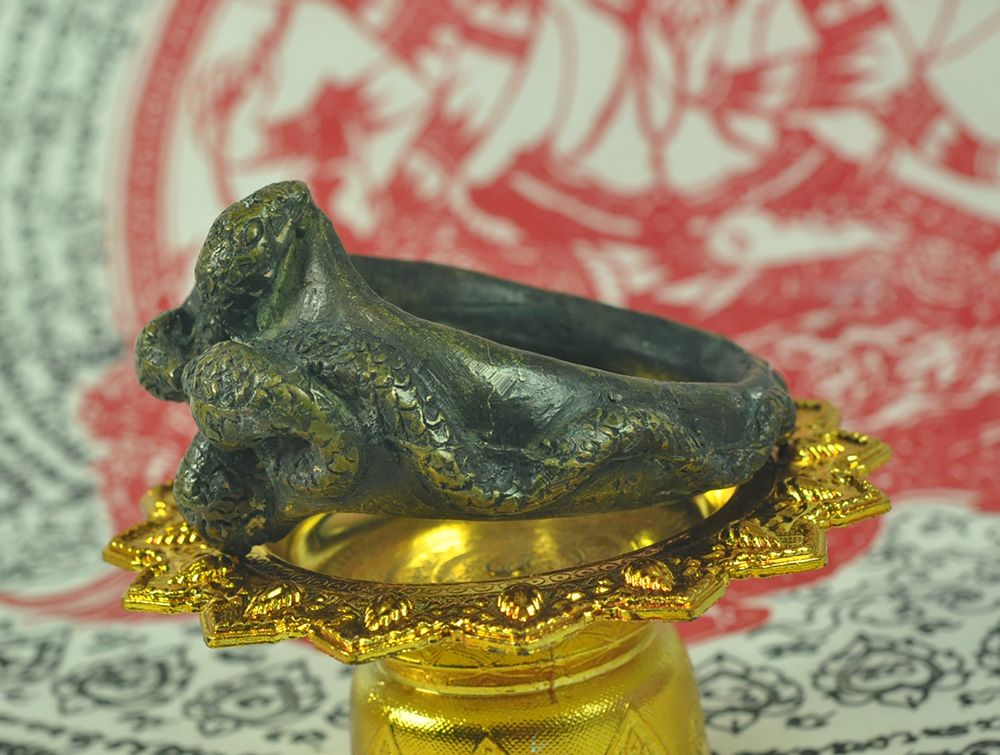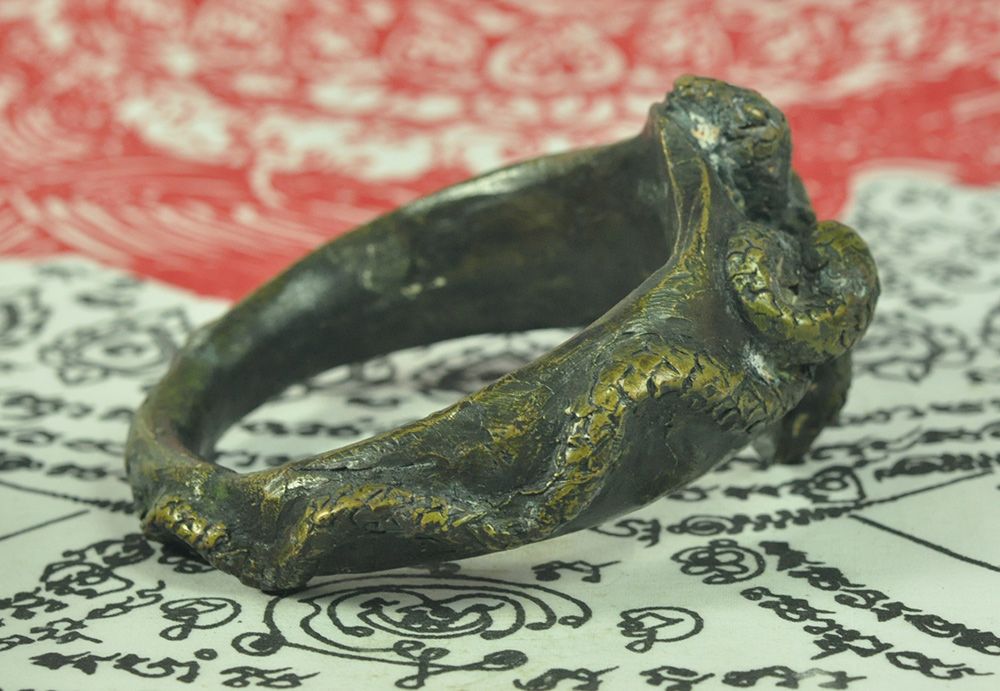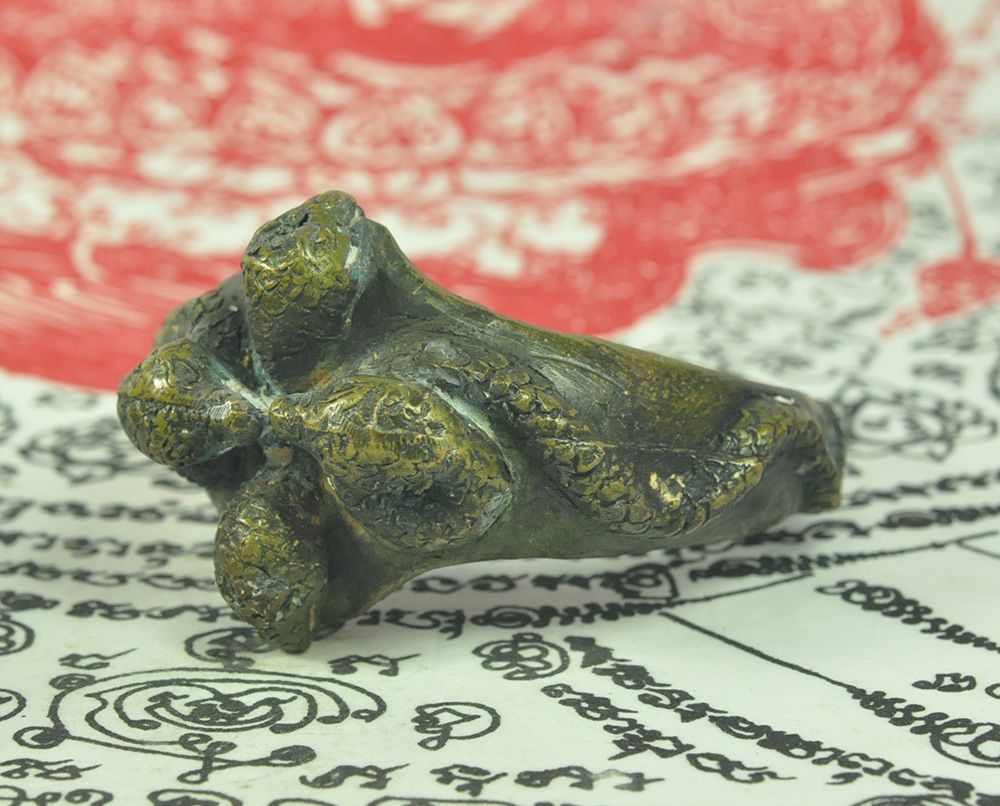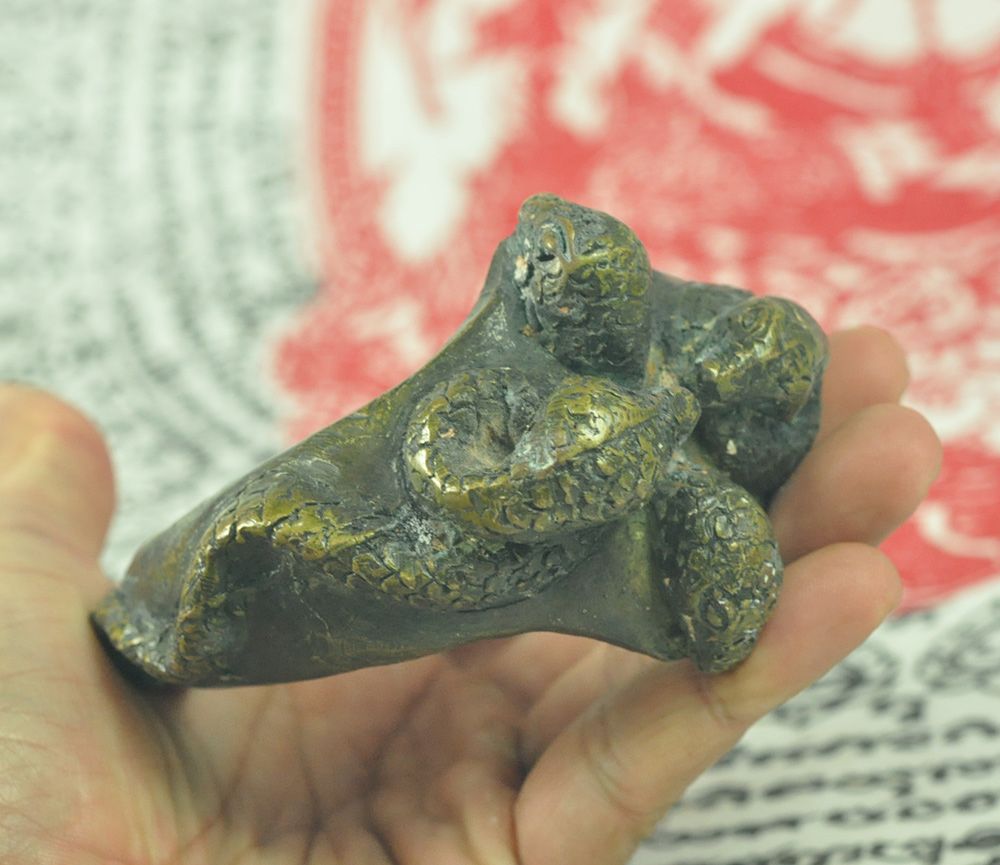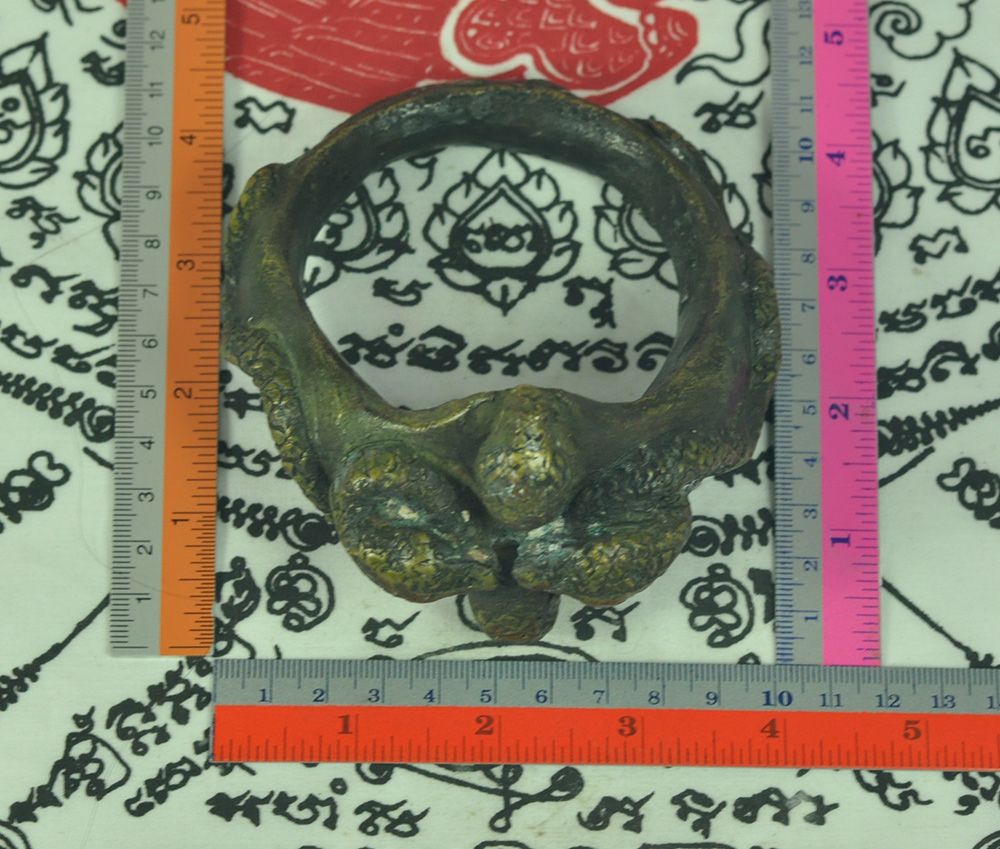 Ouroboros bangle bracelet excellent craftmanship
Rare Hoop Snake Naga Ouroboros Uroboros Snake Bronze Bangle Bracelet Roman world Amulet .
VERY RARE
Uroboros symbolic of
Gnosticism
Abraxas
Alchemist

Mercury
Gilgamesh
size = diameter 6.5 cm
width include bangle = 9.5 cm
weight 453 grams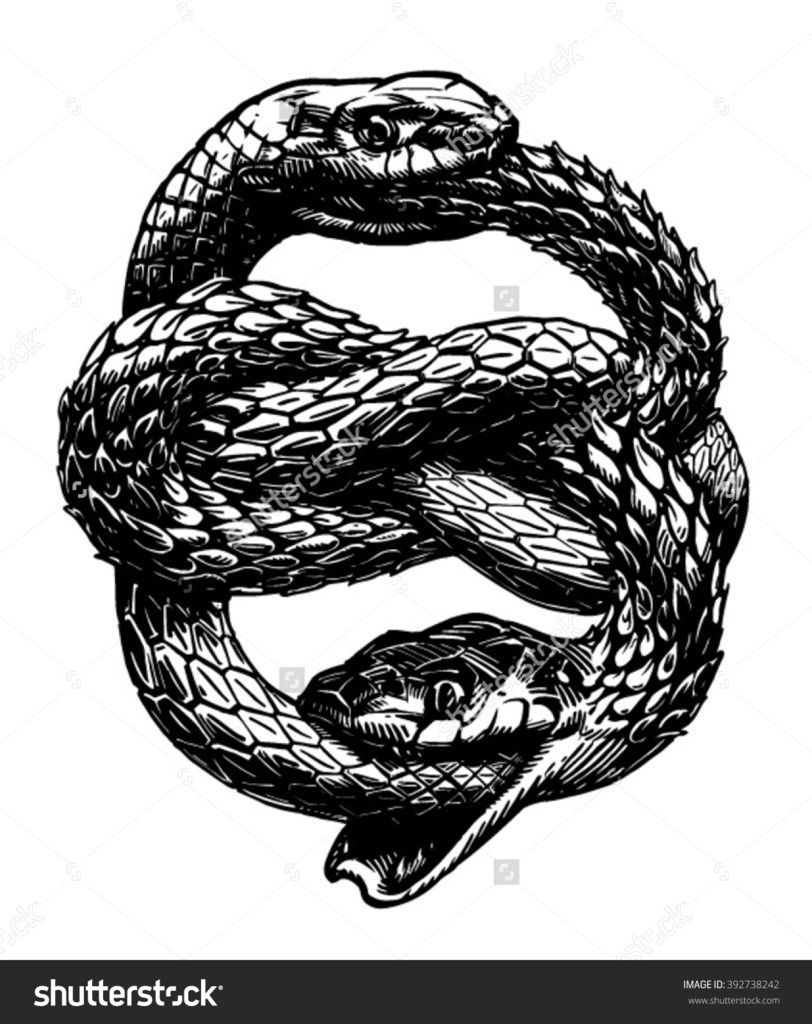 EFFECT
- Good trade , wealth , rich
- Good luck.
- Add ascendancy.
- Things a great inducement to the owner.
- Can protection genii.
- Protection you from your occult, black magic, an evil power.
- Protect you from poisonous animals Suck the poison out of the body
- help in be invulnerable, trade good.
The ouroboros (Greek: ????ß????) is an ancient symbol depicting a serpent or dragon eating its own tail. Originating in Ancient Egyptian iconography, the ouroboros entered western tradition via Greek magical tradition. There is gnostic gem from Roman-era Egypt (1st century AD), with an ouroboros surrounding a scarab and voces magicae, characters representing magic words.
The first known appearance of the ouroboros motif is in the Enigmatic Book of the Netherworld, an ancient Egyptian funerary text in KV62, the tomb of Tutankhamun, in the 14th century BC.
In the Greek work Timaeus by Plato, Plato describes the ouroboros as the first living thing created in the universe which became the earth itself. Plato's description of the beginnings of the Universe in terms of the Ouroboros portrays the cycle of life of all beings on Earth, and symbolizes the belief that all of nature is interconnected.
for condition, please, take a look at p ictures;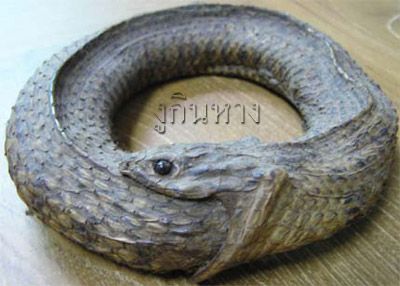 ***********
and also for your valuable collectible thing .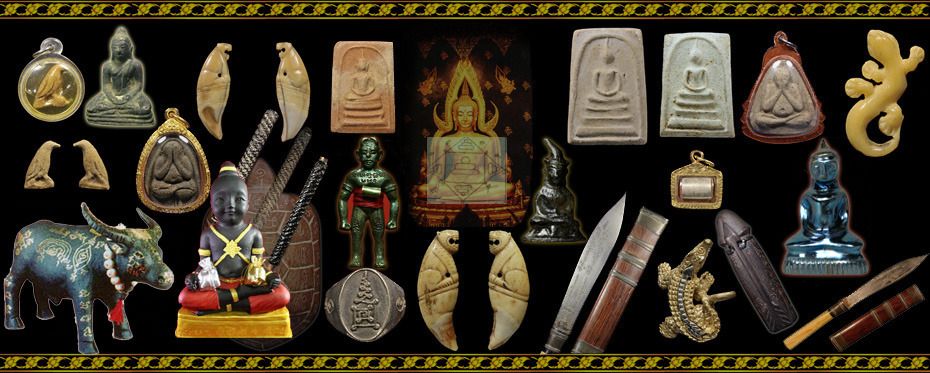 We are expert collector and trader buddha amulets , antiques , Talismans items from Thailand & Southeast Asia.
We open amulet store in Thailand too.
All of our Amulets are 100 % Satisfaction guarantee and either straight from the temple or from very reliable sources including dealers and collectors
around Thailand with whom we are afilliated.

You can trust that the items are Rare, Sacred, Genuine and beautiful Items.