Nam Man Prai and Metta Oils
Sacred Necromantic and Herbal Prai Oils, Metta Oils and Lip Gloss Balms for Maha Sanaeh and Metta Maha Niyom Mercy Charm, Siang Choke Gambler's Luck, and Gae Aathan Anti Black Magick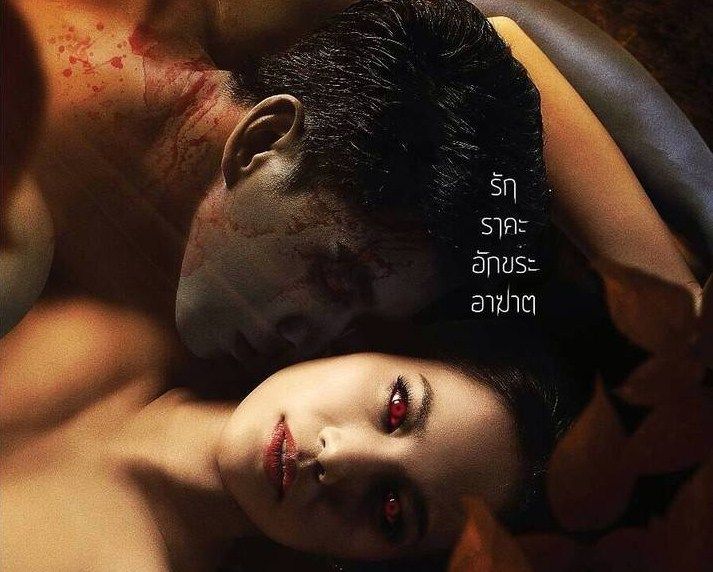 ********************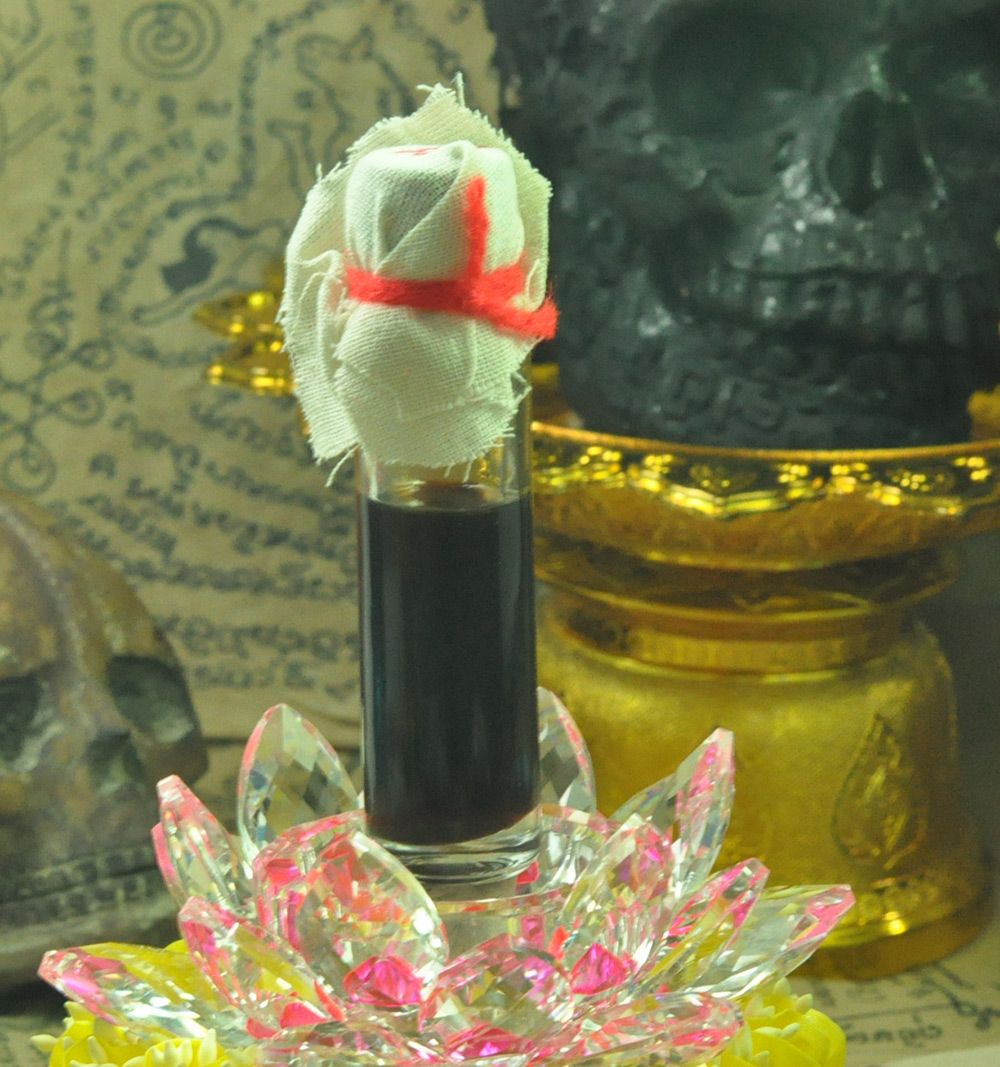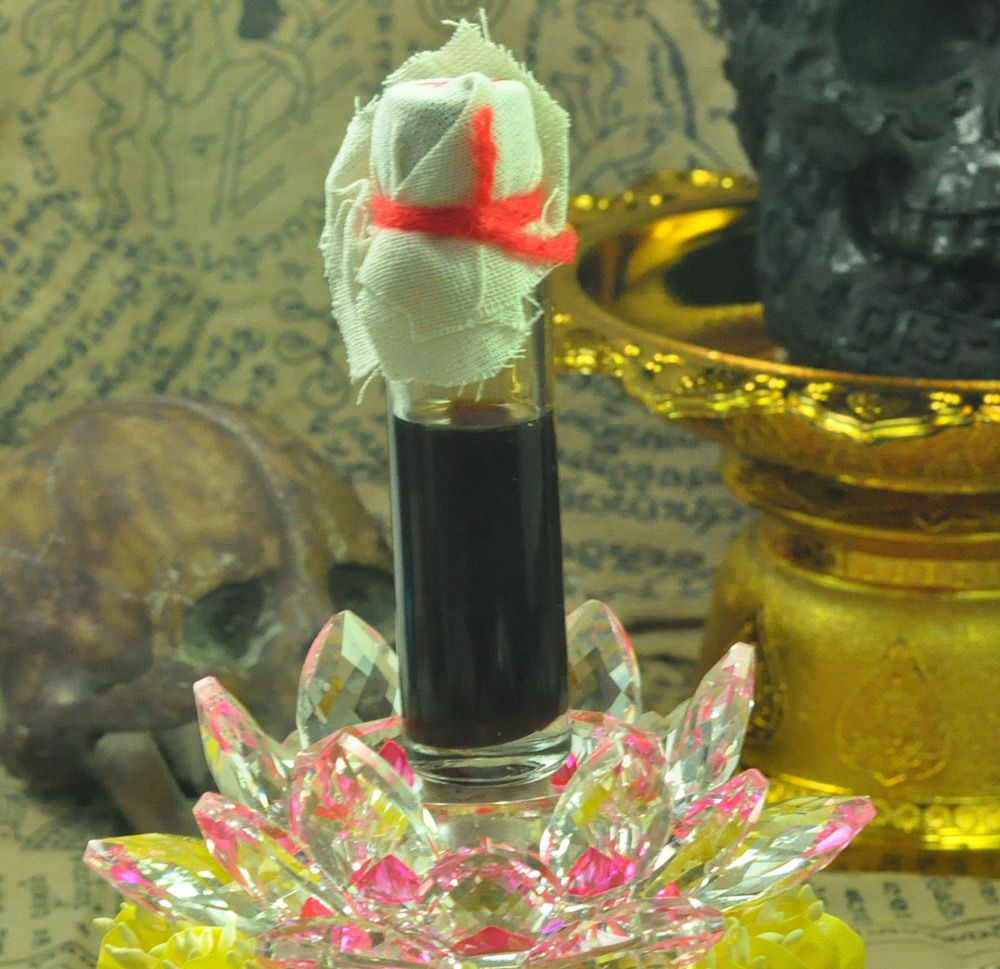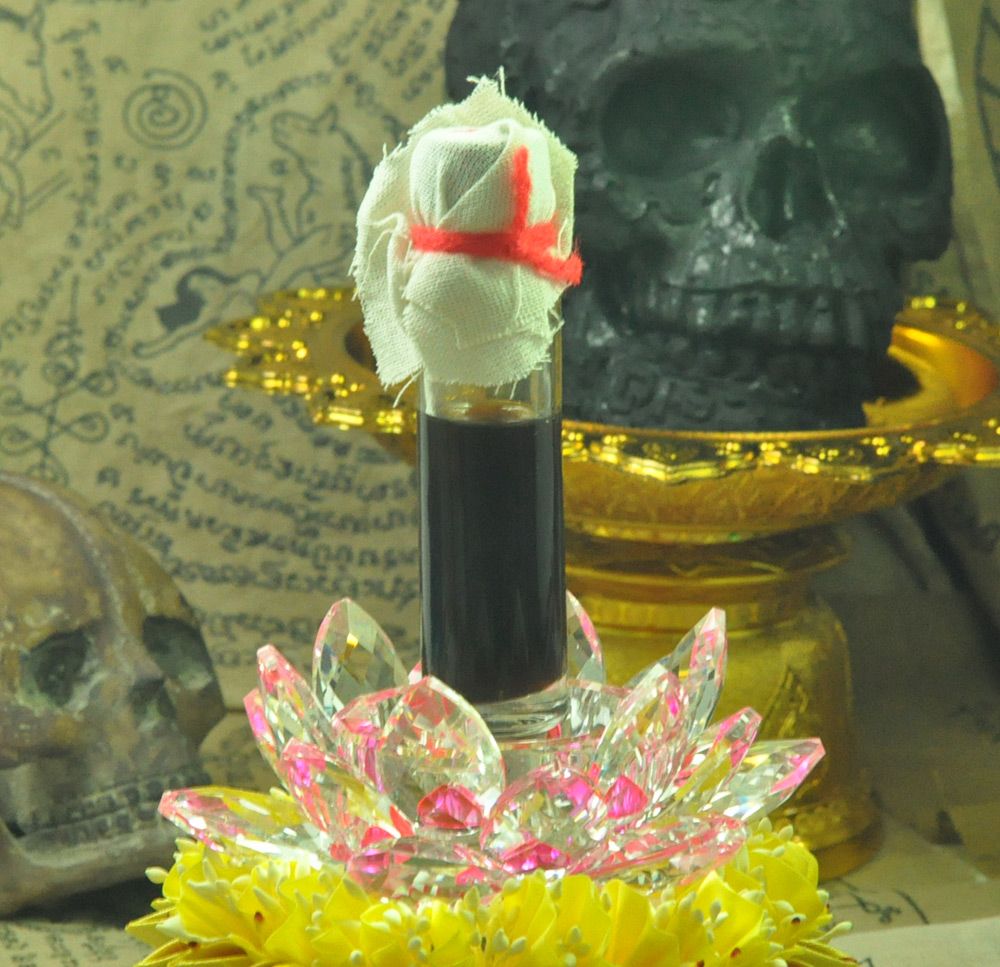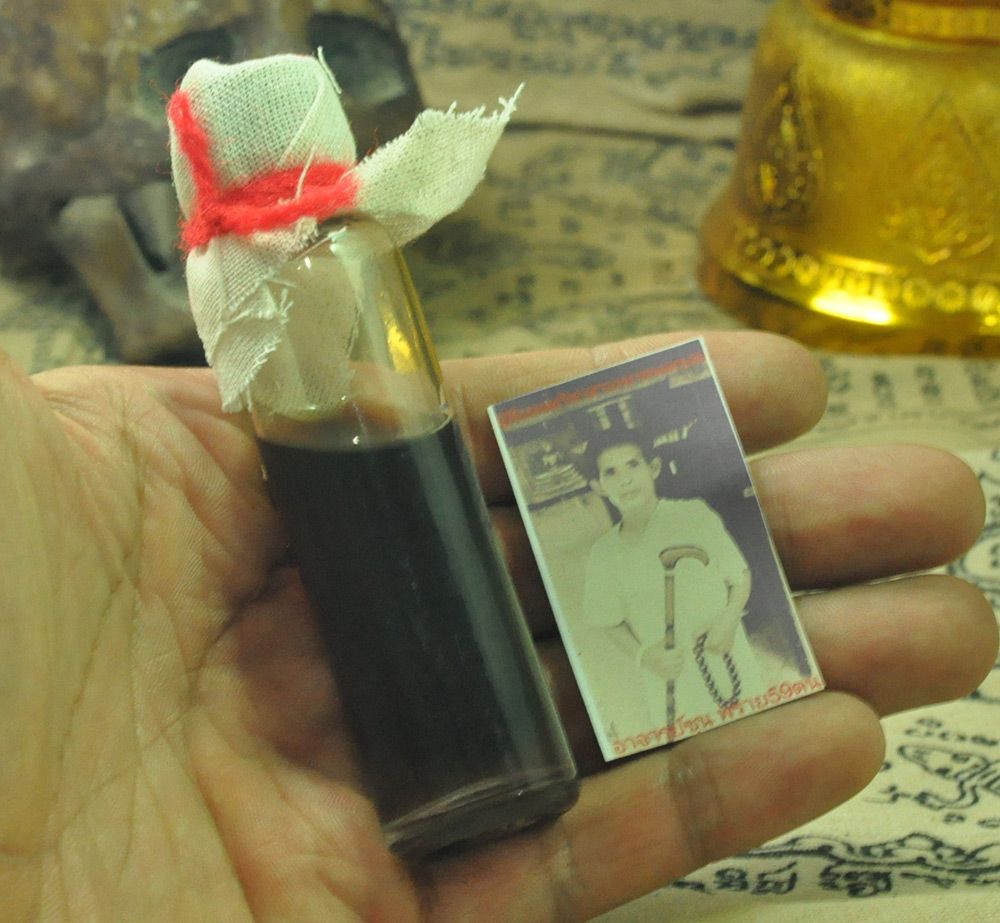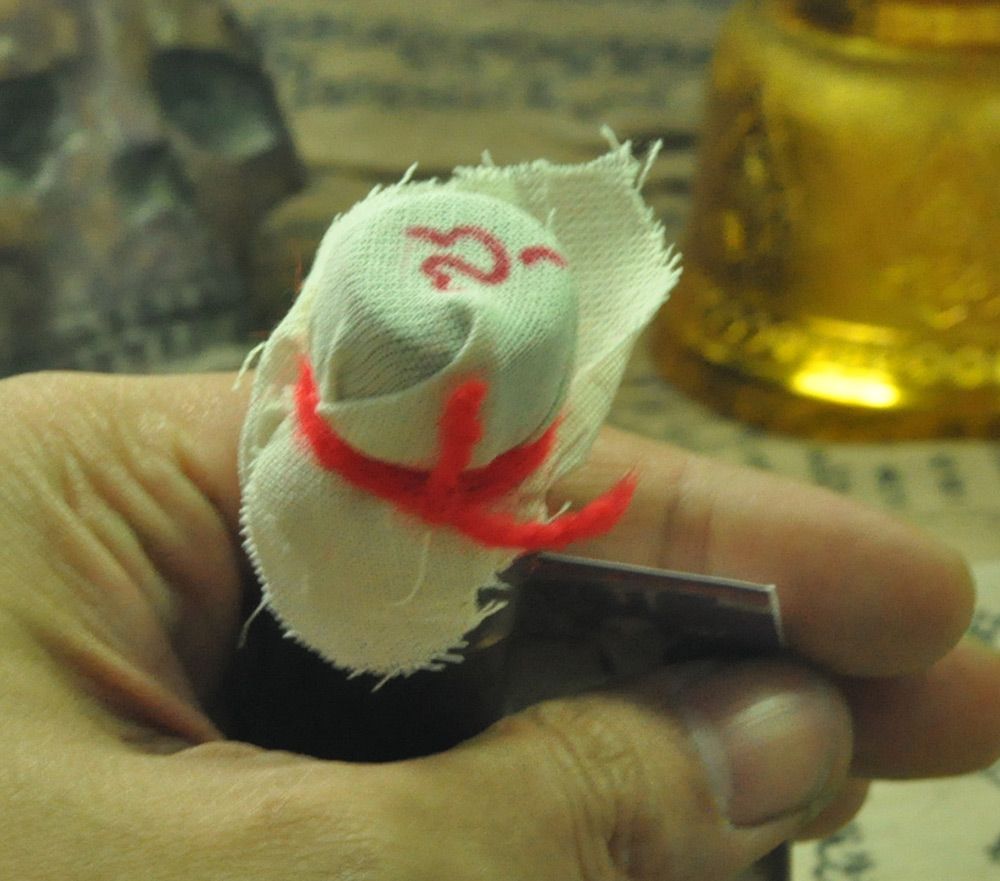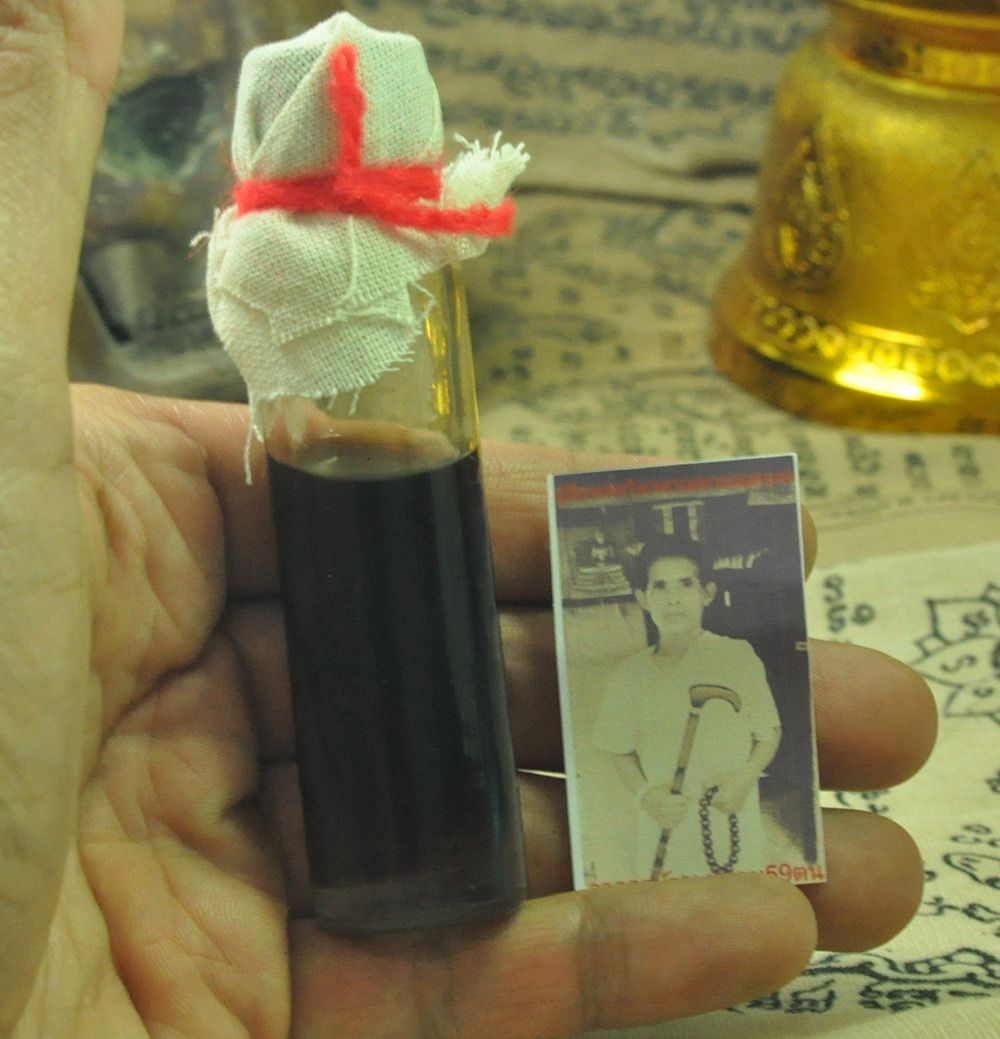 Nam Man Prai magical Love oil Maha Sanaeh
Thai amulet hypnotising love oil attraction improving Metta Maha Larp Maha Saney
Khao Gulen Love Potion and Prai Gabarnsapian potion (Generation 2) blessed seven graveyards
Khao Gulen is an old Thai potion made from Dawkthawng herb mixed with potion taken from dead bodies of fifty – nine powerful spirits, dead bodies of people who died while pregnant and coconut milk used to clean body's face. Ajarn Soon, a magician, made this potion and consecrated it in seven graveyards. It is a great potion taken from Khmer. The above - mentioned ingredients are inherited from the magician's ancestor and kept since the age of world war.
How to consecrate and worship Khao Gulen love potion
Offer a bottle of whisky as an offering to the potion once a month. After you do the offering, then perform the incantation by casting this spell "so sa a ni / jije ru ni / so sa a na / for three times.
BOTTLE SIZE : 2.5 * 9.5 cm
น้ำมันพรายเขากุเลน น้ำมันพรายกบาลสะเปียน รุ่น 2 เสก 7 ป่าช้า
น้ำมันว่านดอกทอง น้ำมันพราย 5 นางสายไทใหญ่ลงไปอีก อาจารย์ซุน พราย 59 ตน น้ำมันพรายเขากุเลนน้ำมันพรายกบาลสะเปียน พราย 59 ตน ยอดวิชายอดน้ำมันพราย หัวเชื้อน้ำมันพรายจากฝั่งเขมรล้วนๆ ทั้งพราย 59 ตน และน้ำมันพรายผีตายทั้งกลม จากครูบาอาจารย์สมัยสงครามล้างเผ่าพันธุ์ได้เก็บหัวเชื้อชุดนี้ใส่ขวด ถือเป็นของดีที่อาจารย์ชาวเขมรมอบให้ท่านนำมาผสมกับน้ำมันว่านดอกทอง น้ำมันมะพร้าวล้างหน้าศพ ผสมผงพราย 59 ตน ทุกขวดคือพราย เป็นพราย เซ่นด้วยเหล้าขาว 1 เป็ก ทุกกึ่งเดือน หรือเดือนละครั้ง ก็พอ ใช้ได้เลยไม่มีเข้าตัว ใช้เขาบอกเขาได้ทุกเรื่อง จะสมหวังในเร็ววัน คาถาปลุก โสสะอะนิ จิเจรุนิ โสสะอะนะ เสก 3 จบ
*********
The oil is believe to be good for :
- improve your business by attracts opportunities and more sales
- increase your popularity, Metta as well as accumulate great fortune, wealth
?- Maha Saney, bring you sex appeal and mesmerising attraction
- attract the same or opposite gender
-Good luck for the new owner
Magic Potion, Metta Oil
Magical Effects Maha Sanaeh,Metta Mahaniyom, Kaa Khaay, Jerajaa, Siang Choke.
Very RARE !!have only in My Store .


Ajarn Soon, a magician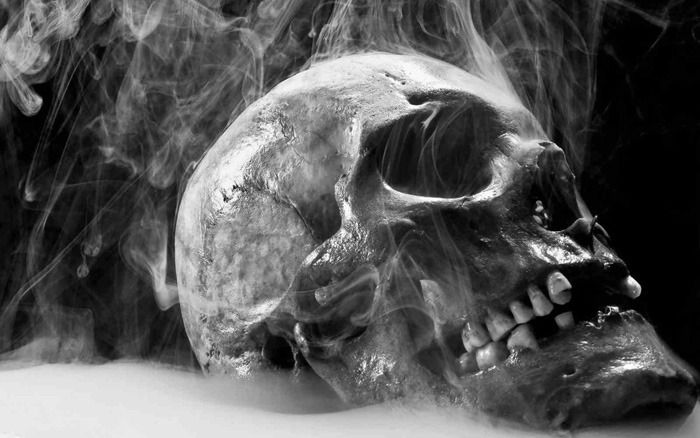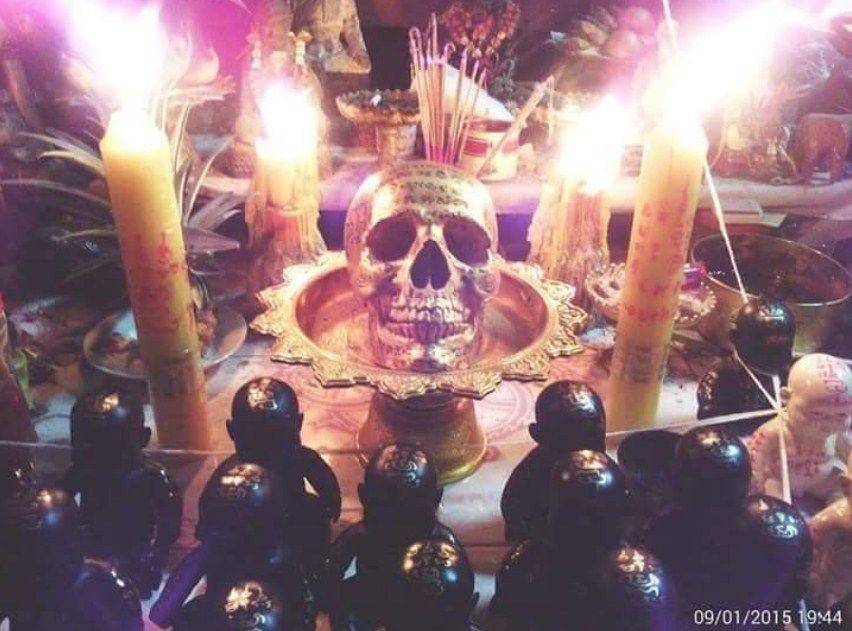 ***********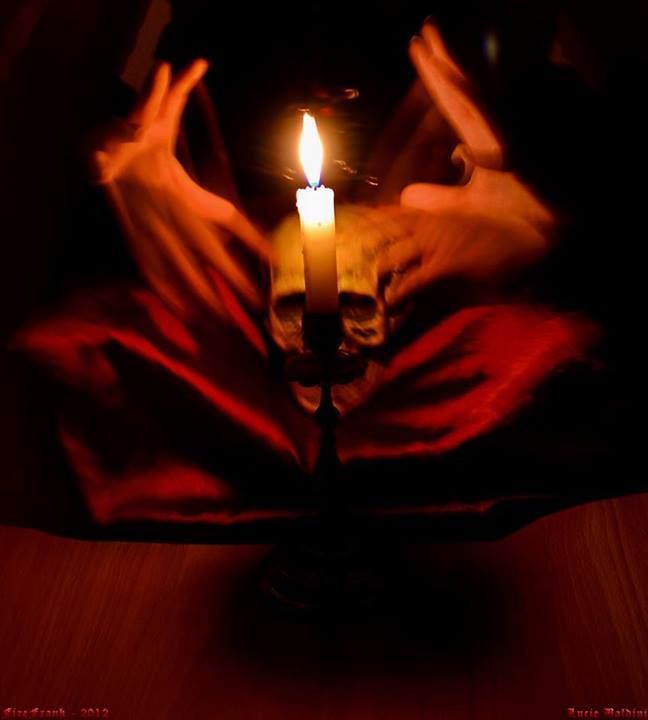 and also for your valuable collectible thing .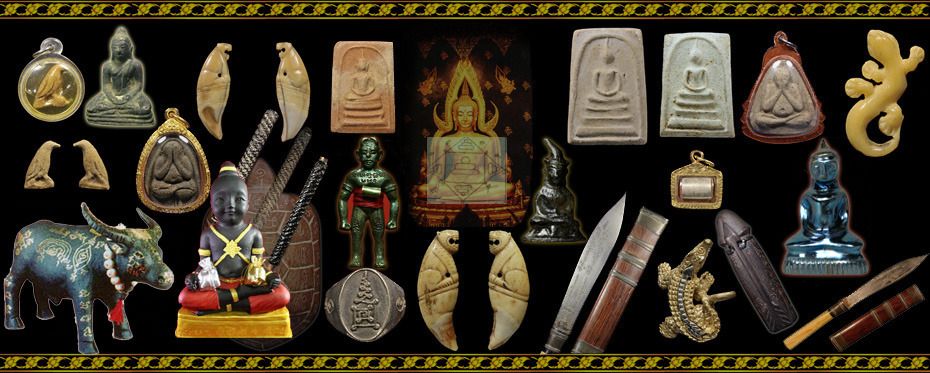 We are expert collector and trader buddha amulets , antiques , Talismans items from Thailand & Southeast Asia.
We open amulet store in Thailand too.
All of our Amulets are 100 % Satisfaction guarantee and either straight from the temple or from very reliable sources including dealers and collectors
around Thailand with whom we are afilliated.

You can trust that the items are Rare, Sacred, Genuine and beautiful Items.